John Kandell – Balance artist
Exhibition July 7th –

all year out
John Kandell (1925-1991) was counted among those who have many talents. During his 50 professional years, he worked within the fields of architecture. interior architecture, sculpture. painting and furniture design. He had a strong desire to play and an unprecedented eye for precision. His furniture and artwork were refined and always had a poetic dimension.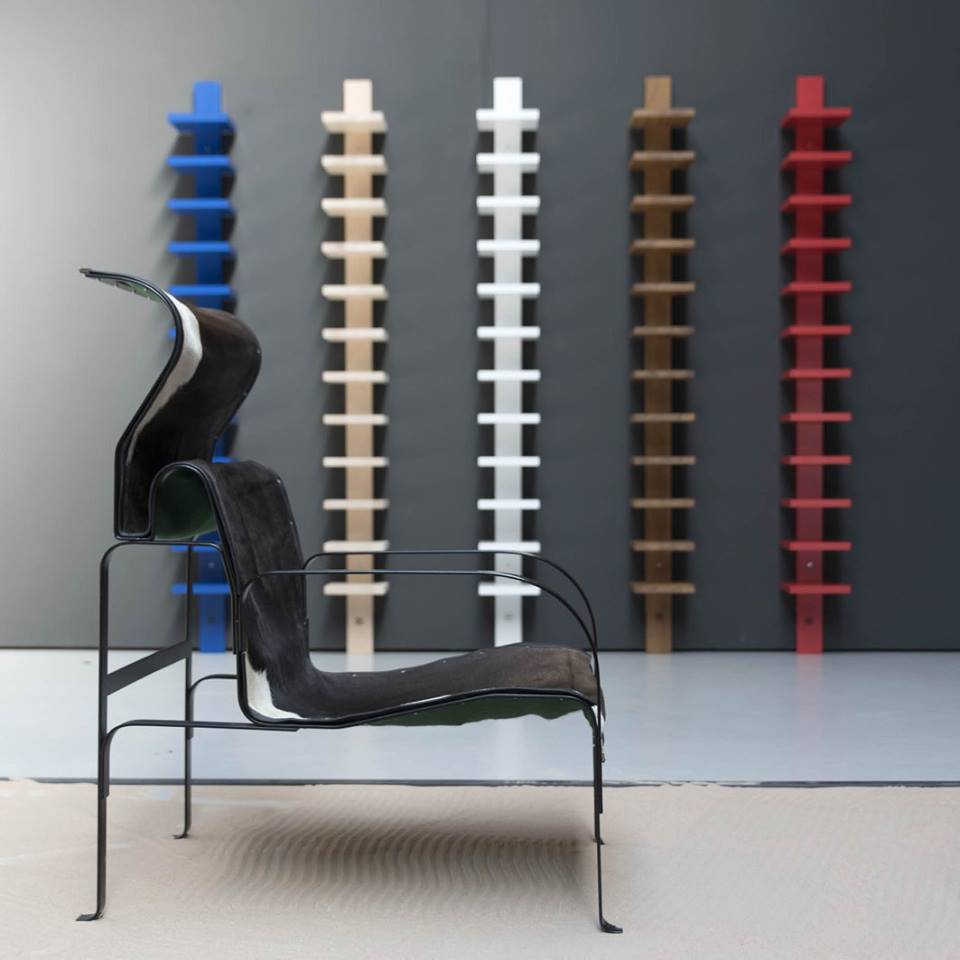 Al the end of the 1970's, as postmodern ism was advancing, John found new energy and start.ed ta experiment. He built small cupbords, made of offcuts and beach finds; he found freedom in color. Then, Sven Lundh and Källemo came into his life. He was seen and appreciated and a few of his furniture designs were taken into production. Like Pilaster. the bookshelf that took shape one night when sleep had made itself scarce, the shelf that became an exclamation mark in tens af thousands af Swedish homes.
"Humor" and "Playfulness" are routinely used expressions in the world of design. But, for a large portion of John Kandell's works, these are exactly the right words. The chairs, the self-contained cupboards, the paintings – always adding a little extra, a surprising detail – with the twinkle in his eye, he could widen our narrow minds.
John Kandell's artistic undertaking Is forever inscribed in the history of Swedish design.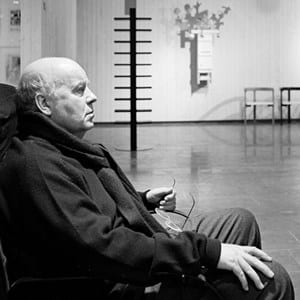 "Inget bekymmer tynger den som ser havet"
John Kandell
John Kandell – Balanskonstnären
Konstnären och formgivaren John Kandell började sin bana på arkitektkontor. Han studerade på Konstfack och gick vidare på avdelningen för skulptur, undervisade och anlitades för en mängd större inredningsarbeten.
På 1980-talet fick han kontakt med möbelföretaget Källemo i Värnamo och resultatet blev svensk designhistoria. Samarbetet ledde till många klassiker, till exempel hyllan Pilaster, som inspirerats av Picasso, och en mängd olika stolar. Den trebenta Camilla, som hade en mjölkpall som förebild, är bara en av många välkända stolar han ligger bakom.
På VIDA kommer man kunna se både ritningar och färdiga möbler och en mängd exempel på Kandells nyskapande stil som med grund i den svenska allmogetraditionen blivit synonym med svensk post-modernism.
Uställningen pågår
7 juli – året ut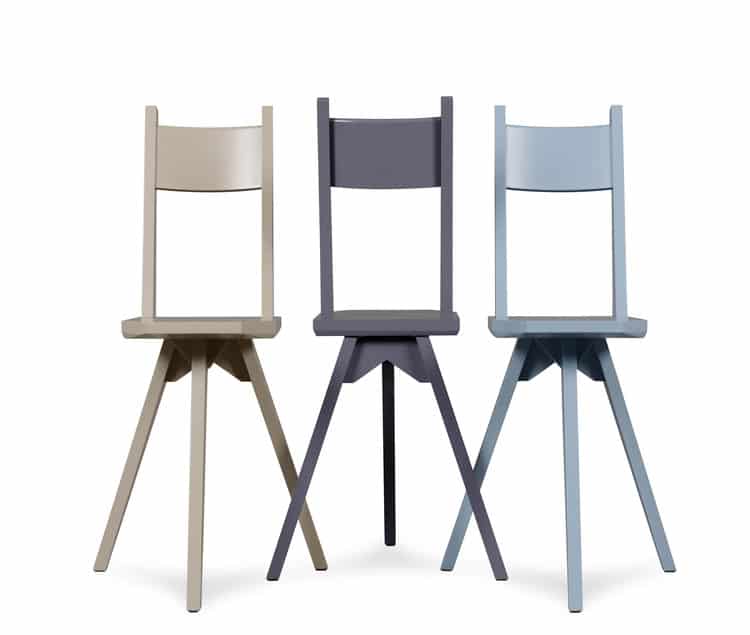 Det är något alldeles speciellt med John Kandell. Det är något i det han gör som ständigt fascinerar.
Det har skrivits böcker – senast Gunilla Lundahls fantastiska bok "Leken och allvaret John och Ulla Kandell". Hans verk och arbeten har ställts ut på såväl Nationalmuseum som ArkDes. Källemo har producerat flera av Johns modeller. Samarbetet mellan John Kandell och vår pappa Sven Lundh var fantastiskt att följa. Vi kände ett behov av att ställa samman de möbler som vi – nästan 30 år efter Johns bortgång – fortfarande producerar. De är inte daterade.
Man kan lära sig mycket genom att titta på hans lösningar och känna säkerheten i hans val. Det finns alltid anledning att återkomma till John Kandell.