Jin by Jin Kuramoto – the chair that offers radical change
Jin designed by Jin Kuramoto for Offecct
Feather light, super strong and 100 percent biological. Those have been the objectives for a long research and development project by one of Japan's most accomplished young designers, Jin Kuramoto, and Offecct. The result, Jin, is a chair with the potential to bring about radical change in the way we make furniture.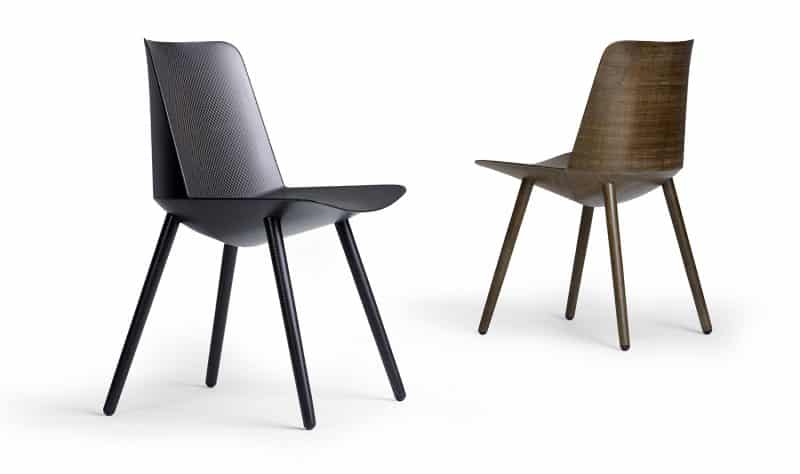 Pushing the boundaries of furniture making has always required a clever use of available materials and technology. That is what resulted in experiments with bent wood and steel pipes that in time became iconic furniture. Then, just like now, the process leading to innovation began with a yearning to push the industry forward through research of unconventional materials – and by using our hands.
"Many of my ideas are born when I make prototypes and I believe that you can only find new values in design by doing so and using your hands. While working on a paper model of a chair, I found myself arriving at a new structure which became the starting point for Jin", says designer Jin Kuramoto.
The unique structure of Jin was ideally realized by using flax fiber, a biological material, that, if successfully industrialized, can make furniture both extremely light weight and high performing. The body of Jin is defined by shaping thin layers of flax fibers on top of each other, forming a strong shell around a core of air, making the surface the actual structure of the chair.
"This chair is what Offecct Lab and our Lifecircle philosophy is all about: engineers and designers working closely together to explore new and sustainable horizons of the furniture industry", says Anders Englund design manager of Offecct.
About Jin Kuramoto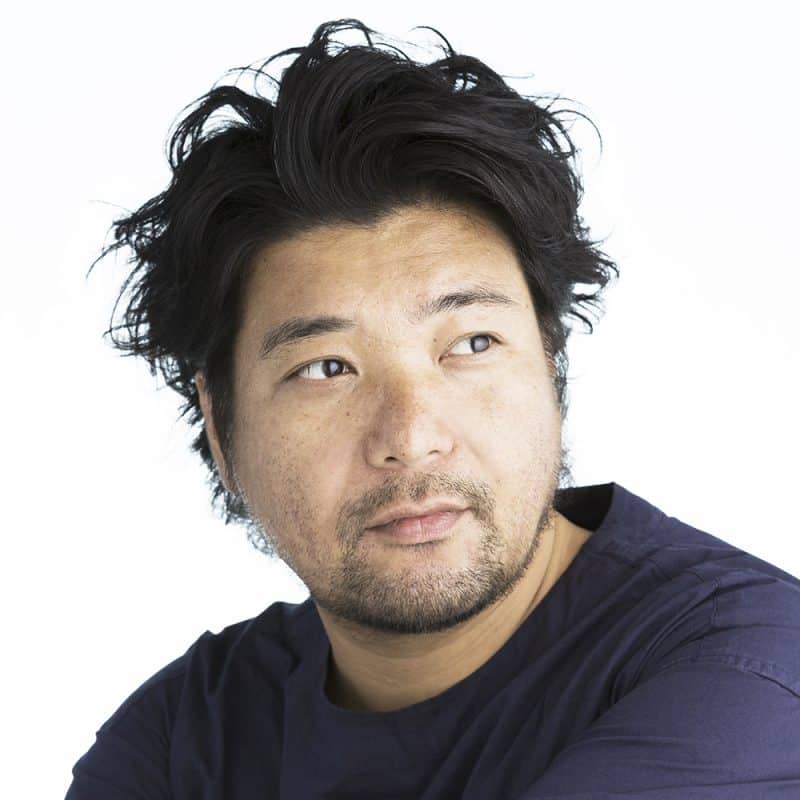 Jin Kuramoto graduated from Kanazawa College of Art in 1999 and founded his own design studio in Tokyo in 2008. The studio applies its strong, clear and innovative design philosophy to products in the furniture, home electronics, automotive and daily necessities markets. The studio's clients include brands such as Arflex Japan, Toyota, Nikon, Sony, Audio-Technica and Honda.
Offecct AB is a Swedish entrepreneur-led company with its headquarters and production in Tibro, Sweden. The company was founded in 1990 by Kurt Tingdal (CEO) and Anders Englund (Design Manager). They are both still actively involved in the company. The Group has 80 employees and had sales of SEK 150 million. Half of sales comprise exports to more than 50 countries. Our business is run in our own premises which have a total area of around 20,000 m2. The company has showrooms in Stockholm, Gothenburg and Tibro (Sweden), Oslo (Norway) and Milan (Italy).


Offecct AB | Box 100 | 543 21 Tibro, Sverige | +46 504 415 00 | support@offecct.se | www.offecct.se
facebook.com/offecct | instagram.com/offecctofficial | twitter.com/offecct | pinterest.com/offecct
Spara