Compelling design with adaptable functionality.
The fifth-generation furniture makers Brdr. Krüger has collaborated with long-term design partners OEO Studio to create a series of six side- and coffee table in solid wood. The Jari Low Tables appeal with well-balanced sculptural beauty, great adaptable functionality and long-lasting quality.
The tables are designed as organic ellipses and circles with soft edges, and comes in six sizes and heights, from as low as 25cm going up to 45cm. And from ø45cm to 180cm long. The legs have narrowing profiles for a floating appearance.
With the thoughtful and well-proportioned shapes, sizes and heights, the Jari Low Tables function both as stand-alones or clustered together. They allow interior designers great creative freedom, by adapting to small or large interiors, hospitality settings, low-seating office areas or private residences. The fluid and compelling design can bring any space to life.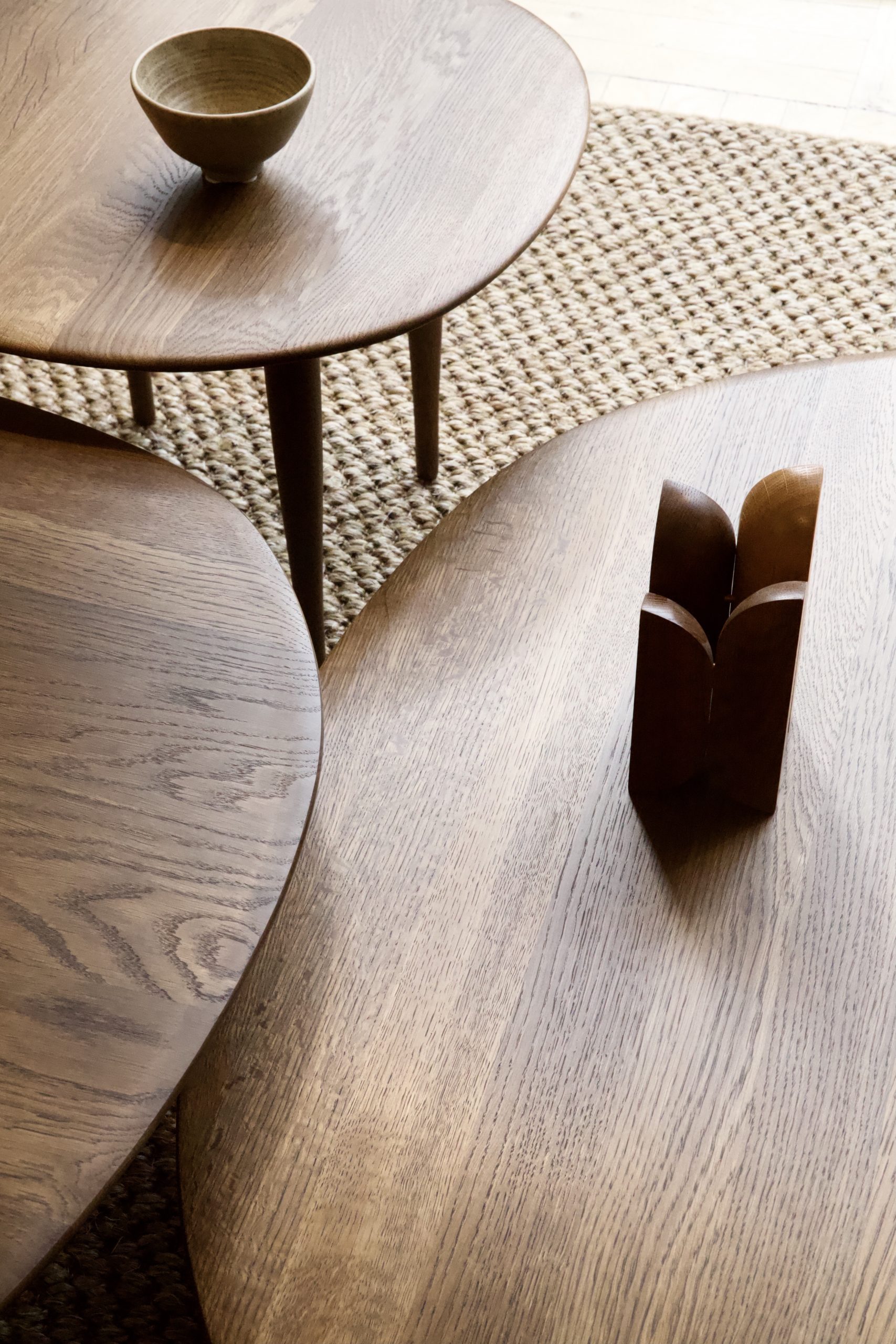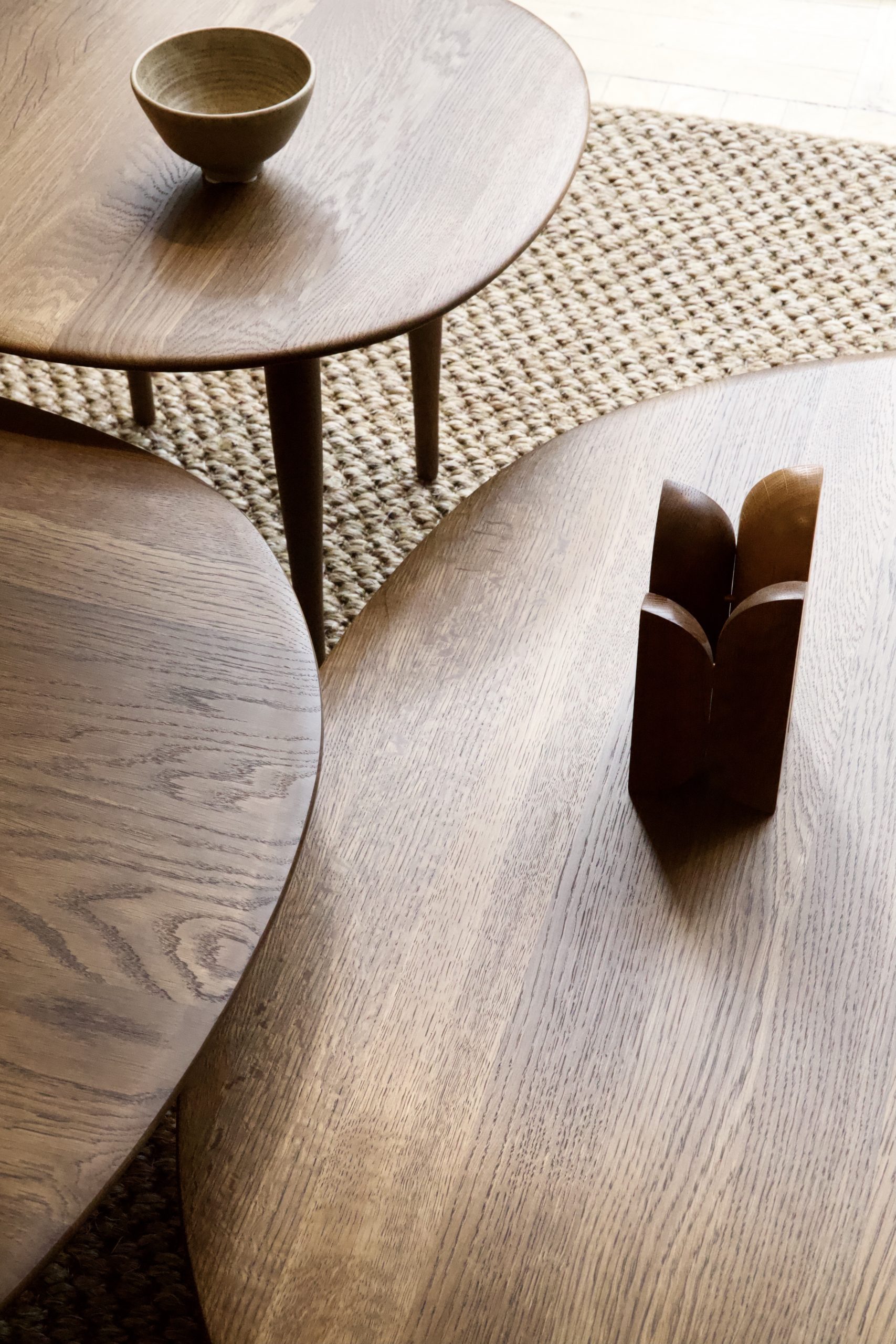 Inspired by nature.
The design of Jari emerged from a close dialogue between Jonas Krüger, Creative Director of Brdr. Krüger, and Thomas Lykke of OEO Studio, sought to embody an appreciation of craftsmanship, materiality and a reflection of natural shapes.
Jari takes its name from the Japanese word for "pebbles" and draws inspiration from beach pebbles that lapping waves have slowly rounded over centuries. Soft and subtle asymmetric shapes characterise the Jari tables. Jari seeks to reflect a simplified version of nature and evoke a sense of calmness and timelessness.
Sculptural and practical.
The unique asymmetrical shapes of the Jari tables can soften interior uniformity. It offers an elegant balance between being sculptural yet can adapt to various interior contexts. In short, it is welcoming, user-friendly and stylish. The Jari tables shape optimises the volume of the design by reducing its ends make practical access to seating. Each table features deep, double-rounded soft and userfriendly edges.
Made to Last.
The Jari low tables are proudly crafted in the Brdr. Krüger family workshop in Denmark uses a mix of modern and traditional methods, resulting in a strong and durable design intended to last for generations.
All pieces from the Jari collection are made from certified solid oak, selected for its purity and beautiful natural grain. The designs are available in a choice of white- or fumed oak. The surfaces are hand-polished with a natural wax oil, providing a protective layer with a soft touch. The legs are wood turned from solid oak.
The products are available directly from Brdr. Krüger and a select number of retailers worldwide. The Jari tables are shipped flat packed, to reduce their environmental footprint.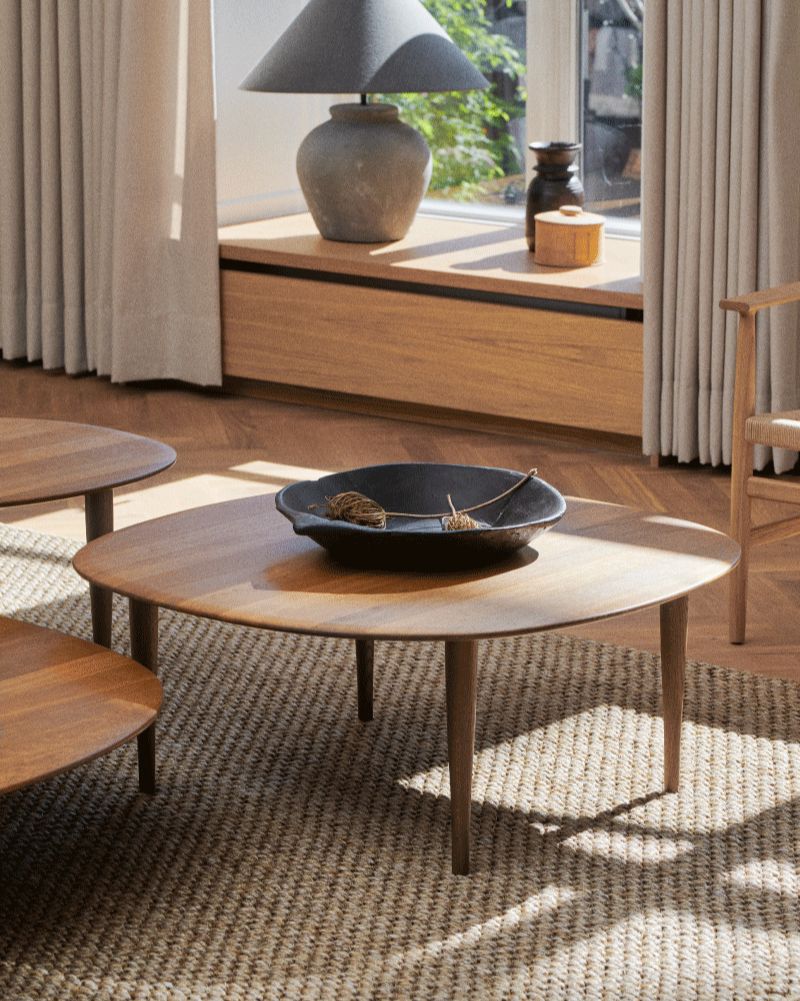 Crafted in Denmark.
Brdr. Krüger, started in 1886 as a wood-turning workshop founded by brothers Theodor and Ferdinand Krüger. Today the company has evolved into a self-producing furniture brand, that celebrates enduring Danish design values and embraces modernity.
Brdr. Krüger is evolving a legacy of craftsmanship, and collaborates with some of the world's best design talent to create a living collection of furniture. Its commitment to excellence, nurtured for five generations, ensures products of the greatest quality in every piece that leaves the familyowned factory in Denmark.
About OEO
The award-winning design studio, based in Copenhagen, focus on interior architecture, product design and brand innovation. Led by Head of Design Thomas Lykke and Managing Partner Anne-Marie Buemann, OEO Studio share a passion for craftsmanship, natural tactile materials and a lived-in sensibility, creating meaningful products and universes. OEO Studio has created designs for a broad spectrum of discerning clients, from the interiors of Michelin-starred restaurants to aspirational objects that have earned their place in the permanent collections of the V&A.