Inspired by the 'creative chaos' of working from home, Note Design Studio decided to create a storage unit that would house their collection of books, magazines, drawings and objects. The result was a sleek trolley with a distinctive V-shaped design built into its surface that allows stacked books to be easily stored and displayed. Designed to perform such an erudite service, it's only fitting that its name reflect its functionality; Alima – an Arabic name – means learned or wise.
From the living room to the kitchen, the shared working space to the restaurant bar, Alima represents the first in a range of designs from Note Design Studio for &Tradition. Featuring a strong graphic frame in chrome or matt black powdercoated steel, this metal silhouette contrasts against a natural leather handle and removable wooden tray in oak or walnut. Its wheeled feet ensure easy manoeuvrability, allowing the trolley to be used in multiple ways in an interior, whether that's displayed as a side table or used as a storage piece under a desk.
"The Alima is the perfect place to collect your inspiration – the books, magazines, objects that give you energy right now," says Kristoffer Fagerström at Note Design Studio. "You can roll it under your working table in the home atelier so that it's accessible in an ongoing project, or use it in the living room as a casual display area for personal objects and interesting books."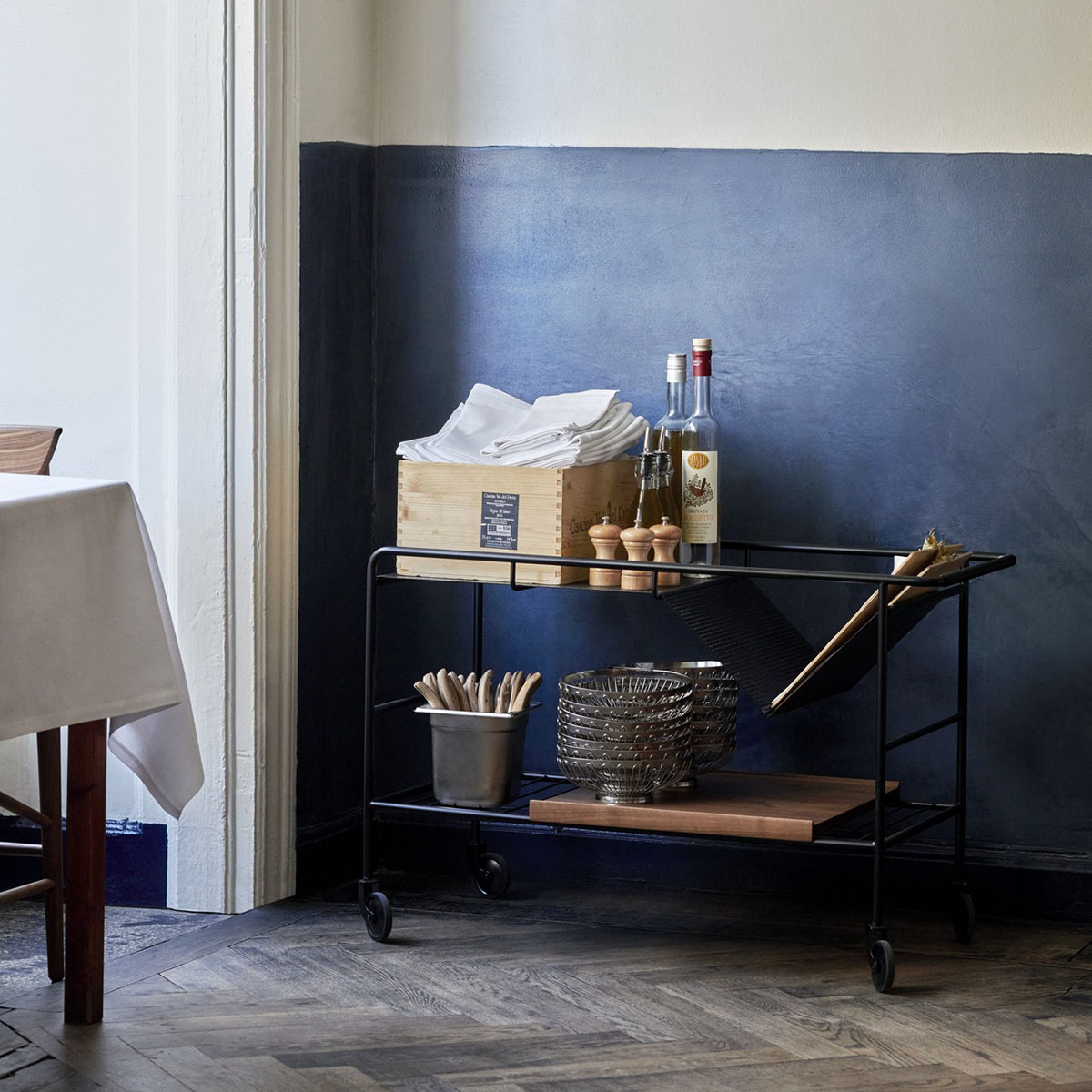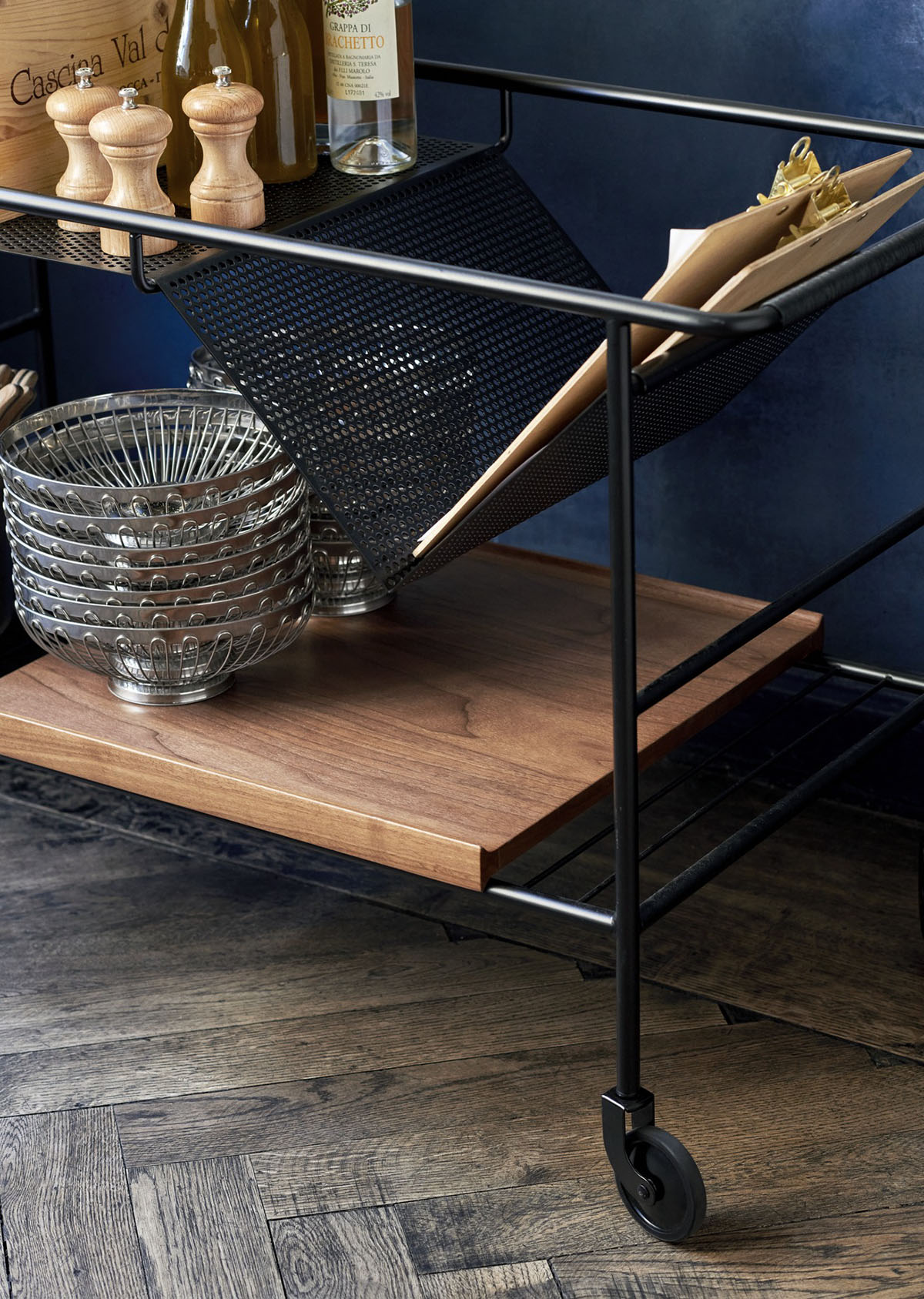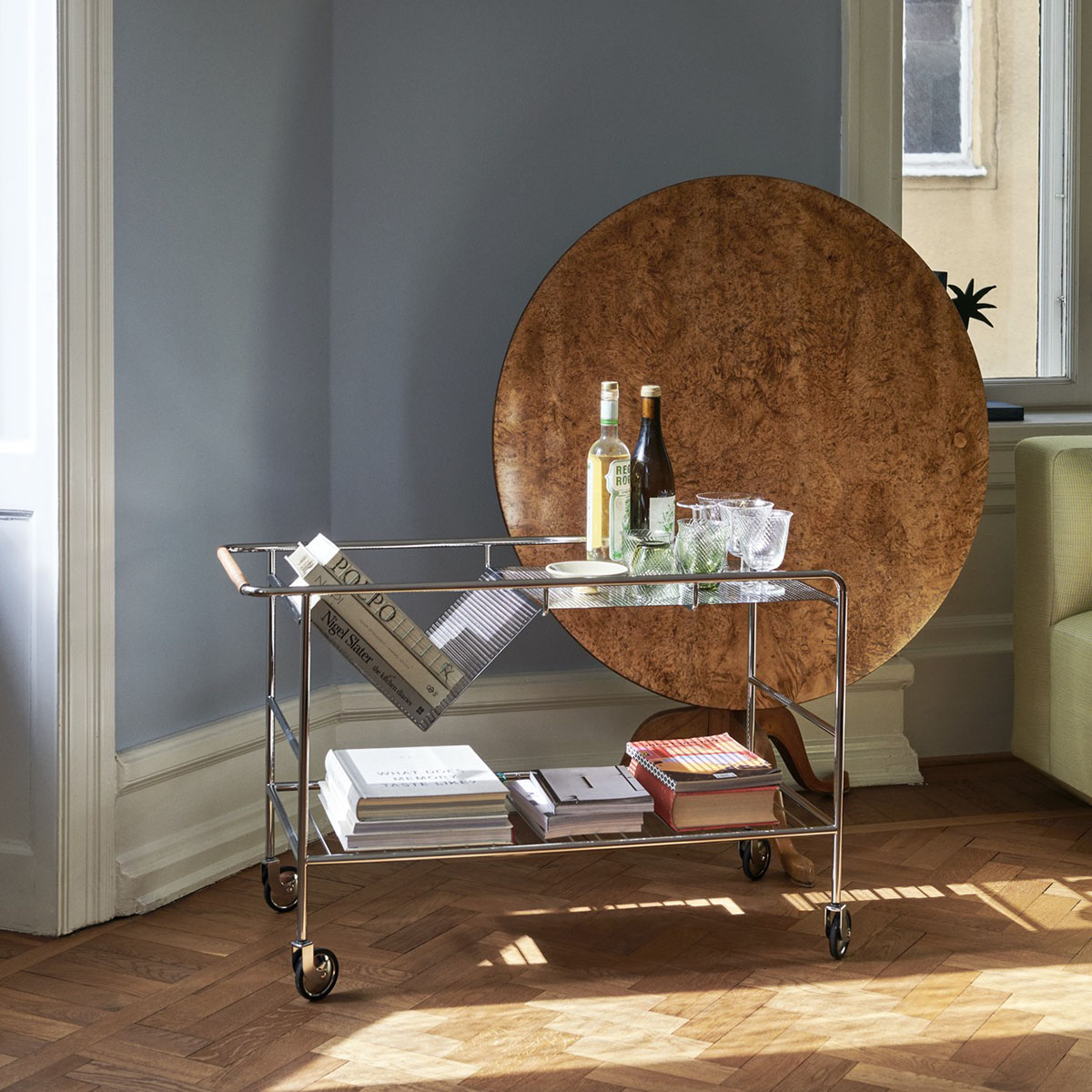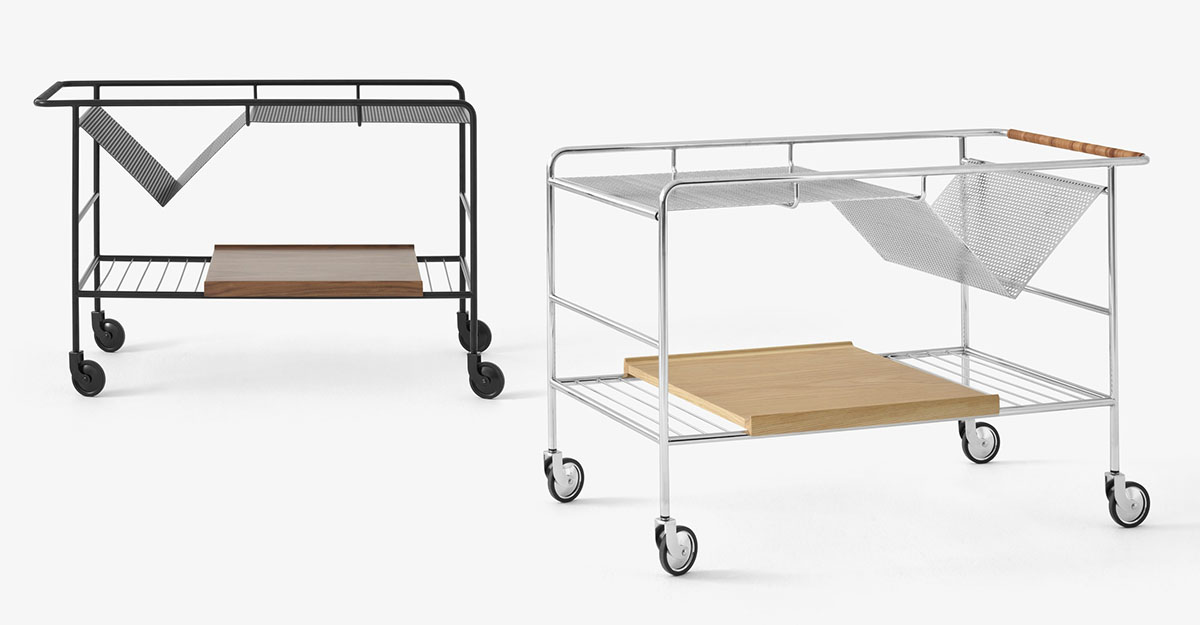 Note Design Studio
Note Design Studio was founded by Johannes Carlström and Cristiano Pigazzini in 2008. Known for their collaborative spirit, the Stockholm-based collective is responsible for a wide range of design work that spans architecture, interiors, furniture and more.
Drawing upon Scandinavia's rich legacy of craftsmanship, Note Design Studio creates striking contemporary objects that take inspiration from local natural resources and traditional techniques. With each new endeavour, the studio enlists the full spectrum of creative talent – from graphic designers and product designers, to architects – to ensure a cross-pollination of ideas across disciplines. This unconventional approach results in diverse designs that are distinguished by an element of the unexpected.
As a multidisciplinary studio, Note Design Studio shies away from one clear visual identity. Functionality, however, is at the heart of every creation. In order to find the right expression, proportions and materials for each piece, it is imagined in a variety of settings and used for a range of needs. This deep commitment to function is enhanced by subtle details that elevate an everyday design into something exceptional.