– The organic shape gains an iconic precision
The design duo Ernst & Jensen adds another new item to the popular Insula collection, which is known for its organic shape. Recently the duo introduced Insula Wall, this time they have challenged the Insula shape yet again and transformed it into another element for the wall with 'Insula Mirror'.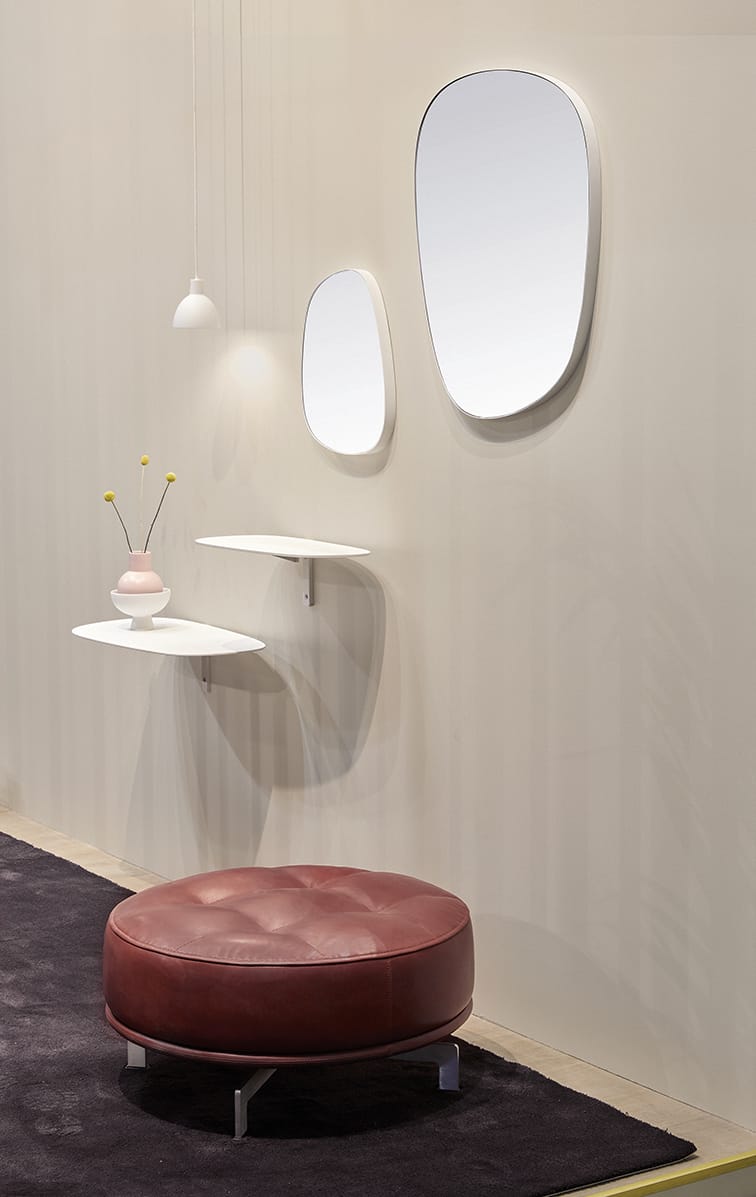 'Our Insula shape contributes with a decorative visual expression on the often calm wall surfaces. By
transforming the shape into a mirror, the design is highlighted perfectly with a composition that adds a
delightful life to the wall', says designer Anne-Mette Bartholin Jensen.
This year Ernst & Jensen's new Insula Mirror embellishes the wall in three different formats. The formats
reflect the well-known Insula Piccolo side tables and are a decorative new addition to the collection, which
now furthermore consist of both tables, shelves and poufs.
'During the Stockholm Furniture Fair 2018, we launched the 'Insula Wall' shelves, now we are adding
even more Insula for the wall as we present mirrors in the collection during Salone del Mobile 2018 in
Milan' explains Anne-Mette and continues; 'the significant mirror frame creates an exciting contrast to
the organic shape while adding a precision to the object at the same time, which as a result makes the
shapes appear almost iconic.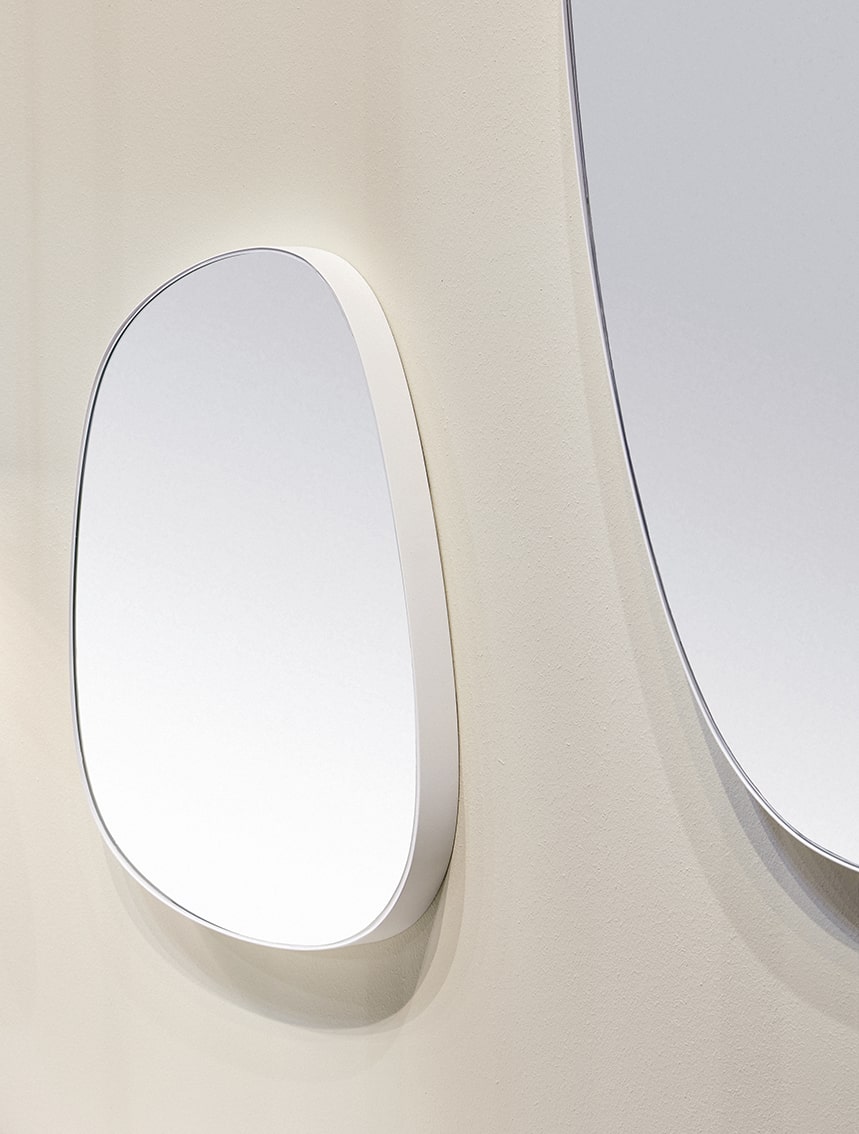 The mirrors are available in three sizes and can be placed in six different ways making it possible for the
mirrors to be turned and composed freely according to your mood and desire.