Woofer

Instead of trying to hide the acoustic solution, we did the opposite, and elevated a beautiful and warm detail that shows its best in terms of aesthetics and functionality.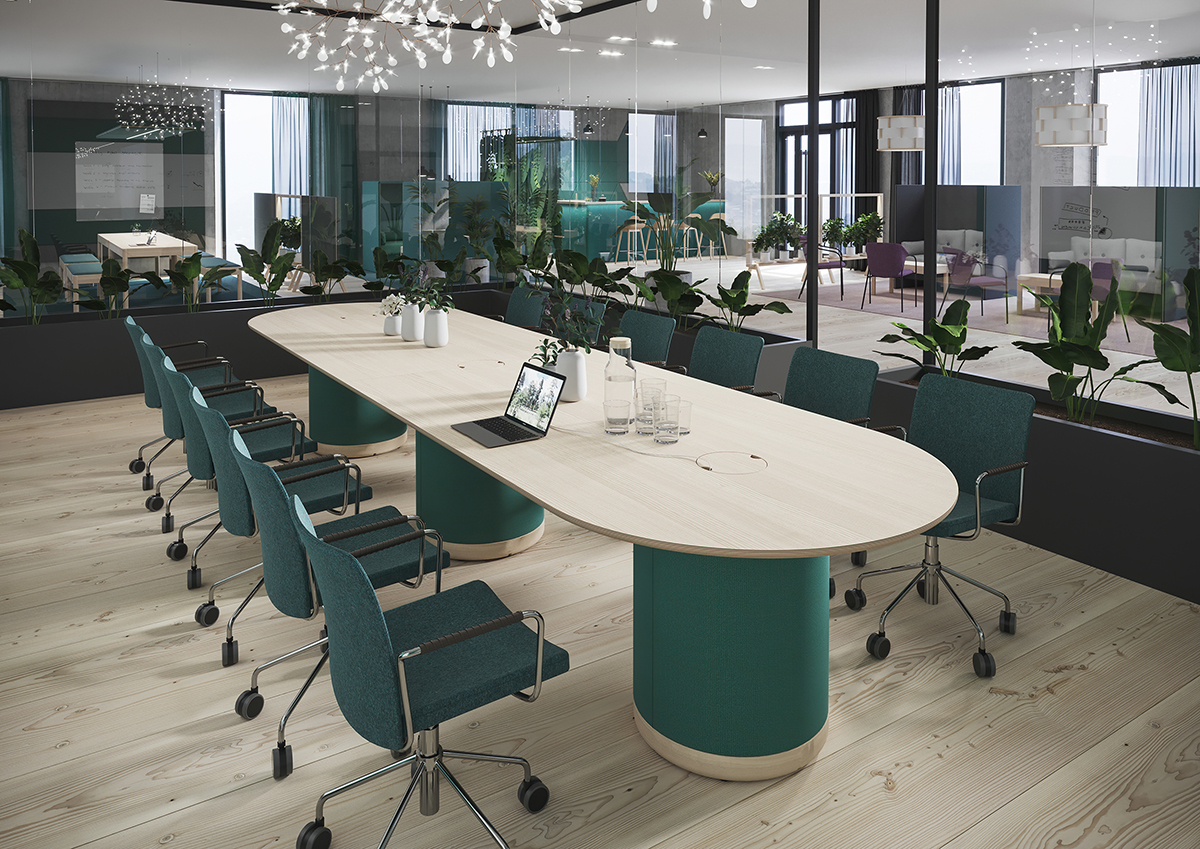 Woofer represents the quality of sound. The subwoofer for the music enthusiast, is the element that embraces the song and makes you feel every single detail in it. Subwoofers have a 360º woofer shape, for the best sound, and that clearly inspired the design. Woofer is designed as a symbol that easily perceives, as a quality sound absorbing element.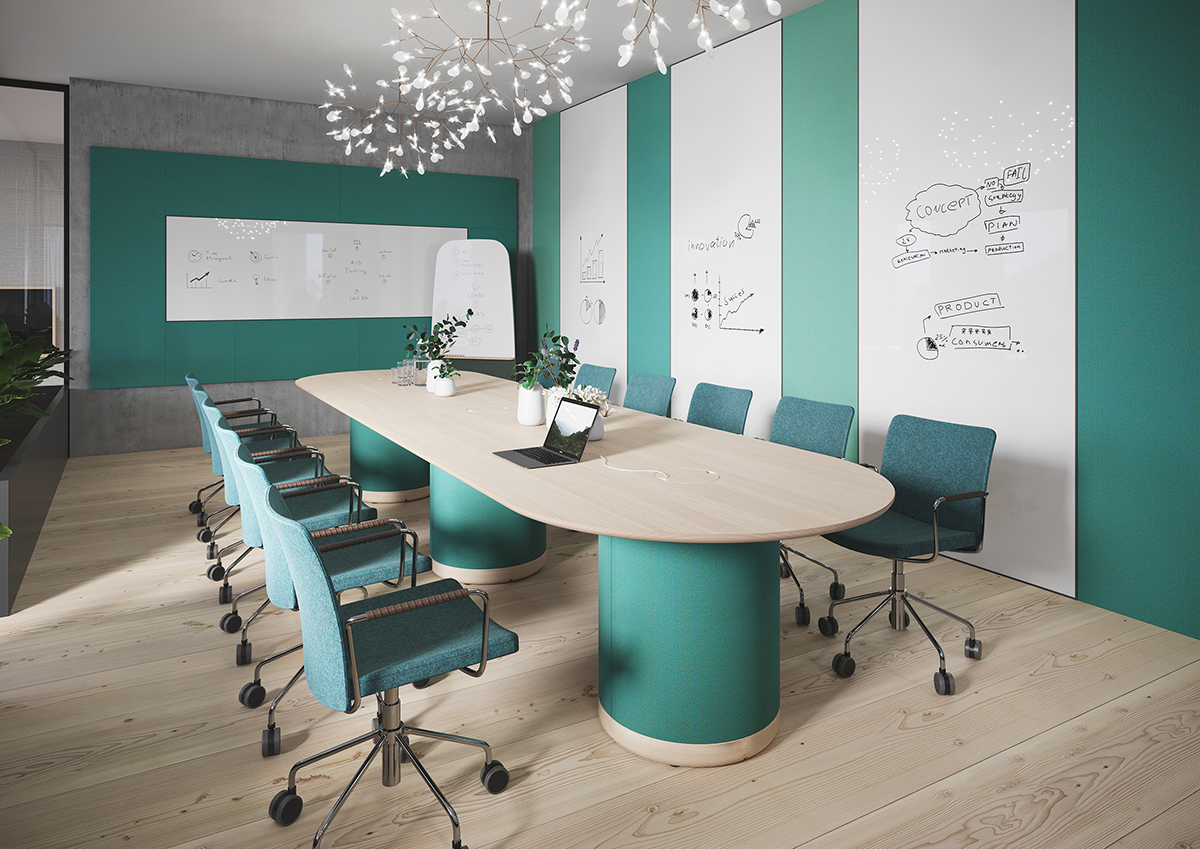 Woofer is a flexible and modular meeting table, with sound absorbent features. The modular system makes it possible to extend it from a small meeting table at 1,2 meters to a really large conference table at 6 meters, or even longer if you need it. The wiring and electrical chargers are neatly hidden in the pillars. You can choose between a wide variety of surface materials and colours, and also a large variety of fabrics for the pillars. Woofer is a beautiful furniture for the office, lobby or any other area where you need functional meeting tables with excellent acoustic features. The tabletop in plywood birch is available in linoleum, ash veneer or laminate.
Designer: Stone Designs