NEWS FROM SALONE DEL MOBILE
Kasthall's iconic long-pile Moss rug now has an eagerly awaited sister in the new Ines. Like its sister, Ines is a playful, tufted long-pile rug that combines thick wool yarn with shimmering linen. In this timeless and elegant rug, shabbiness meets contrasting bouclé stripes for added volume and depth. Ines launched at Salone del Mobile Milan in 2017.
Design: Maja Johansson, Kasthall Design Studio.
Inspired by playful fringe and fashion, Ines was born
Throughout the creation of Ines, Kasthall's designer Maja Johansson worked with experimental paper-folding and fashion-inspired mood boards. Charleston dresses and voluminous, fringed textiles provided the inspiration. In the 2017 collection, Arrival of Origin 20seventeen, Kasthall has focused on future-forward evolution – but starting from the company's historic design traditions. Ines has thus become a clear symbol for the entire collection: Kasthall's design studio has taken the iconic Moss rug to the next level, creating a brand new original with Ines. The stripes also appear in other products from the 2017 collection and in Ines, they are presented in a wild and playful volume.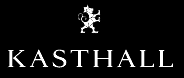 Spara
Spara