Designed by Ib Kofod-Larsen in 1953, The Penguin Chair quickly became one of Denmark's bestselling exports to the United States. Reintroduced to a modern audience in dining, lounge and rocker iterations, Audo now offers the iconic design with an upholstered seat and back.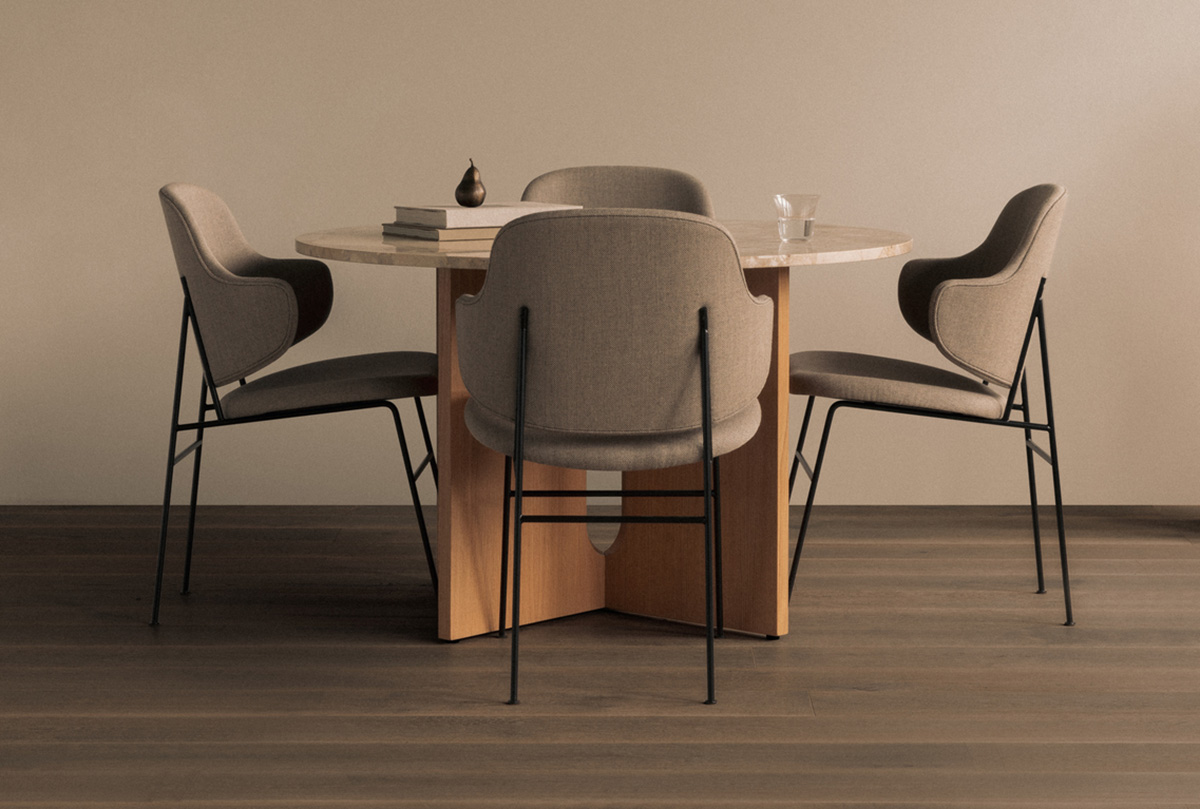 Taking its name from the flightless bird, the sculptural and sophisticated Penguin Chair has playful wing-like flippers that extend from its backrest to embrace the body. Typical of Kofod-Larsen's aesthetic approach and organic simplicity, the exaggerated backrest and angled seat cradle the body to provide a surprisingly high level of comfort in an otherwise simple design.
The Penguin Dining Chair has an upright profile, sized to comfortably fit at a table, while the Penguin Lounge Chair is deep and low, perfect for reclining and relaxing. The Penguin Rocking Chair rests on wooden rockers, swaying rhythmically and comfortably back and forth. Common to all is their ability to interact seamlessly with other furniture pieces.
Offered in oak or walnut veneer with the updated option of an upholstered seat and back, The Penguin Chair is a piece of Danish cultural heritage.