Henning Larsen Architects
The metal pieces which mark the push-function stress the sharp and timeless lines of the design
Product information
Drawer fronts and doors
HLA's design combines the soft wood and the hard metal. Drawer fronts and cabinet doors are available in two designs: One spray-painted white with a metal band painted in the same color, the other in oak veneer with a band of copper strip. The color and surface of the untreated copper change over time and develops its own unique character.
Fronts and doors have the same design: A 120 mm wide metal band along the side.
Both fronts and doors have a thickness of 19 mm. The glued metal band is 0.8 mm.
Colors
It is not possible to varnish or change the colors on the cabinet fronts and doors. The white front is matte white (NCS S 0500-N gloss 20), while the veneered oak version is coated with wax.
Worktop
HLA recommend a 19 mm worktop in oak veneer for both kitchens. Veneered oak is a 2 mm glued, wax-coated veneer. The price of your worktop depends on the size, cuts and if you need a sink etc. – therefore we prefer a hand drawing and exact specification of your wishes before we give you a price.
Cover panels, additions, plinth
HLA suggest using cover panels in the same material as the surface of the drawer fronts and cabinet doors. The plinth look its best in the same material as the metal on the fronts – copper or stainless steel.
Henning Larsen Architects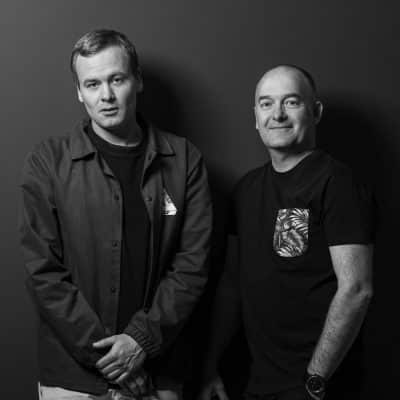 Throughout recent decades Henning Larsen Architects have mastered an impressive portfolio of internationally acclaimed projects in Denmark as well as around the world: The Opera in Copenhagen, Moesgaard Museum in Aarhus, and the Siemens headquarters in Munich.
Everything that Henning Larsen Architects works on reveals their strong roots in the Scandinavian tradition of design, with their goal being to allow as many as possible to enjoy great design. The Reform kitchen created by Henning Larsen Architects is simple and inspired by a classic carpentry kitchen with custom-made elements. As such, it's a timeless design made from durable materials.
The kitchen is available in two versions with different options for combining elements: One is made from oak veneer with a beautiful band of copper, while the other is spray painted white with a metal band in the same color. The interchanging warm and cold colors do not merely add to each other in aesthetic quality – they also supply a more pragmatic function: The different bands indicate where you should press the kitchen doors to open them, while also protecting the surface from the wear of everyday use. The metal bands endure a harsher form of cleaning, and after some time the different precious materials will develop a patina that adds a unique feature to your kitchen.
Spara
Spara
Spara