Haze is new pendant lamp that is a modern interpretation of an oriental lantern with collars capping a rounded form. The lamp features a bespoke 3D knit stretched cover that hugs tightly around the globe with wooden collars top and bottom to hide the ends of the fabric and keep it neat. Named HAZE after the visual fading effect around the edge. This effect is created when illuminated light is incrementally masked by the knit when as it wraps around the rounded diffuser. Haze has a soft approachable personality due to its friendly form and approachable materials with the knitted melange fabric and natural wood. Haze would sit as comfortably in the home or in the office and would work well on its own or in a group.
Samuel Wilkinson:
"The idea arrived by accident after accidently some 3d knitted fabrics on top of a round form in the studio. By chance we noticed this fading effect fade that happen as the light faded around the form due to thickness of the fabric. Then it was a case of developing the elements to refine the design and try to bring it together in a neat way."
Diameter 375 mm. Including LED module 41W or LED 14W/E27 lightsource. Standardcolours white, black, petroleum. Opal acrylic, ash, fabric.
Haze 3D knitted fabric information –
Camira Technical Knitting uses state of the art flat-bed weft knitting technology for an environmentally benevolent waste free manufacturing process using just three basic inputs – yarn, electricity and gentle steam finishing. Each 100% polyester filament yarn used is certified to the global Oeko- Tex Standard 100 which prohibits the use of harmful substances in textiles known to be hazardous to the environment and human health. Every cover produced is also accredited to the independent and 3rd party verified EU Ecolabel environmental standard for textile products.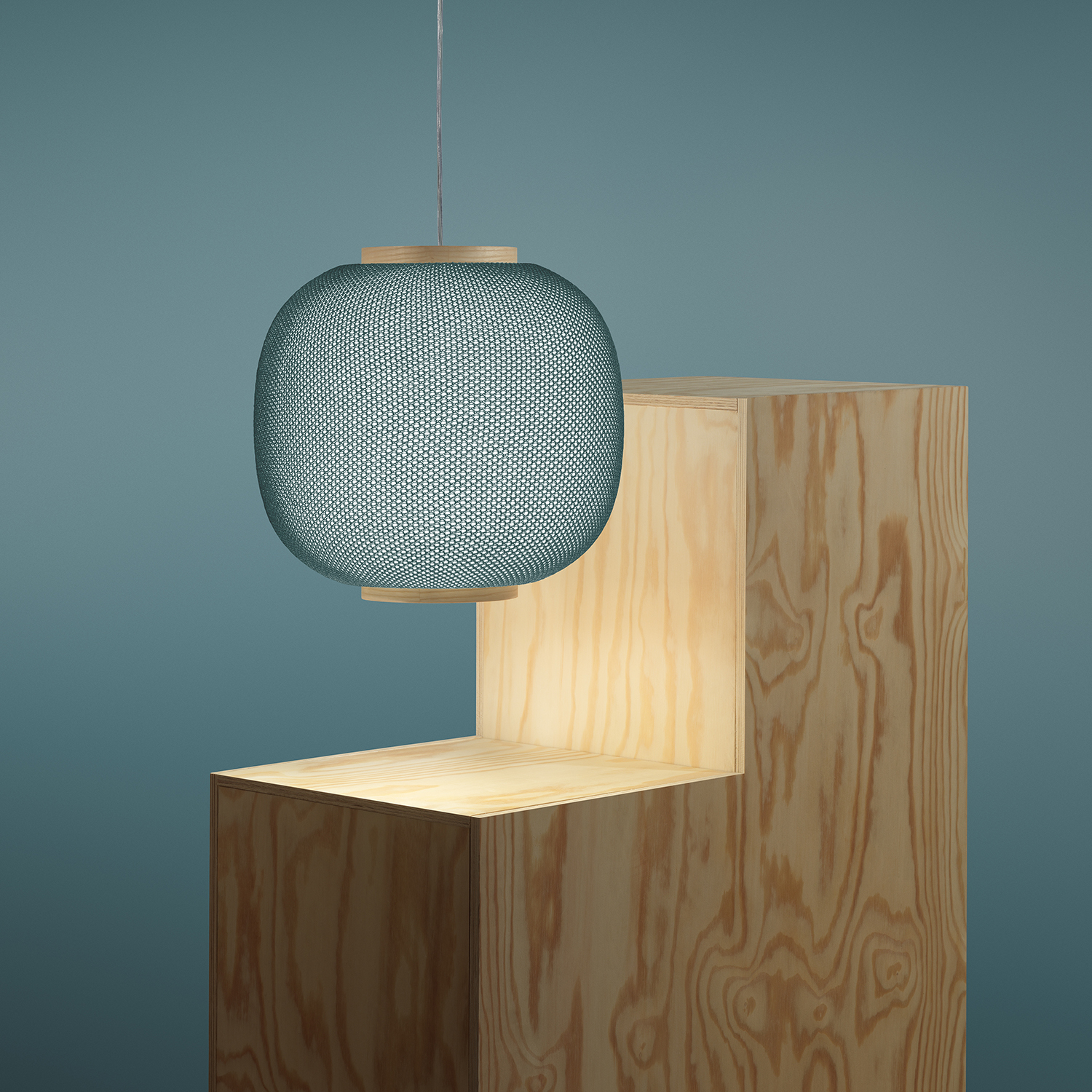 If you need more information please contact:
Per Gill. Tel: +46 481 80053 E-mail: per@zero.se
Nybro: Zero Pukeberg Box 800 SE-382 28 Nybro
Tel. +46 (0)481 800 00 Fax. +46 (0)481 140 00 E-mail: info@zero.se
Showroom: Södermalmsallén 36, Stockholm, Sweden