With Havana, Eilersen adds yet another lounge chair to its collection. However, Havana is more than just a chair. Havana can have numerous expressions depending on whether it is presented with or without an armrest and backrest, one or two arms or just as an organic round pouffe. The chair's organic design pairs nicely with Eilersen's many sofas.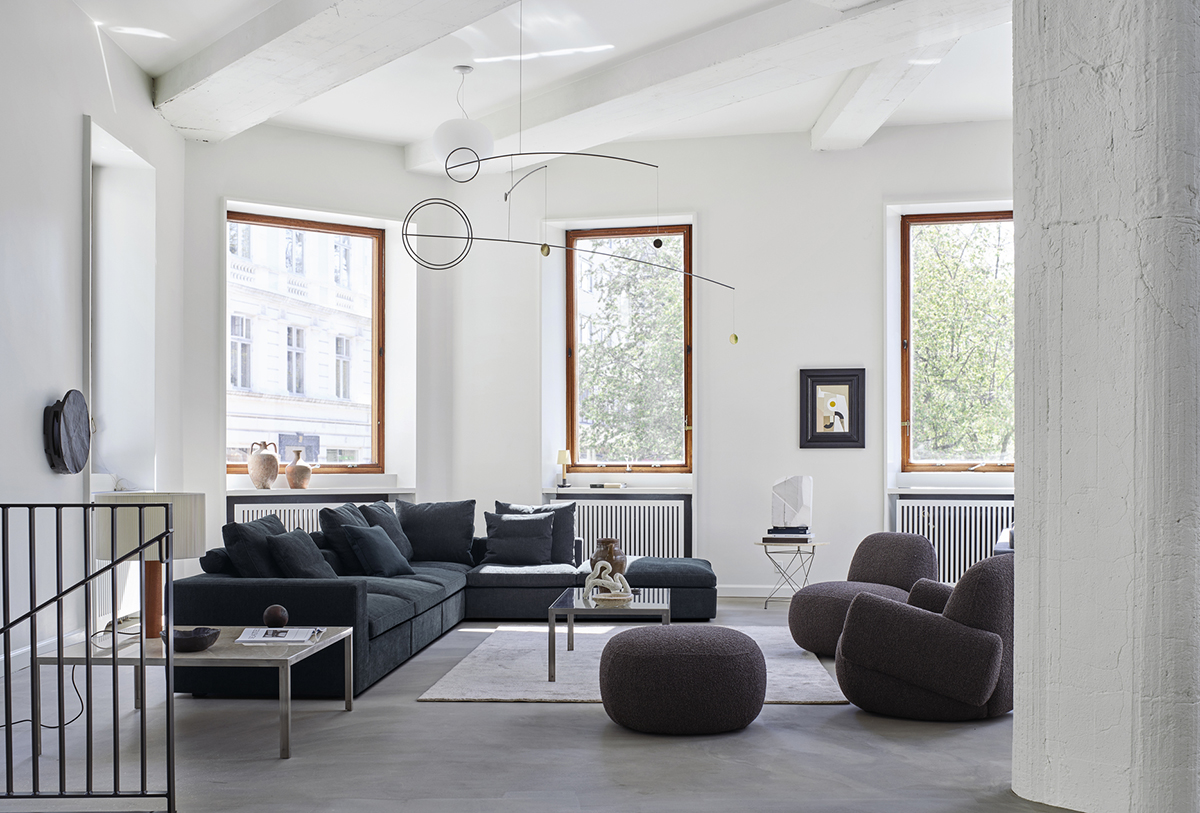 From Art Deco to Danish Design
Havana is designed by the Danish design duo Lab 15, which consists of Kristian Sofus Hansen and Tommy Hyldahl in close cooperation with Eilersen.
'In terms of inspiration, Havana is a fusion between classic Danish design from the 50ies mixed with old Cuban chairs from the Art Deco period from the 1930s and 40s. However, unlike the old 50s chairs and Cuba chairs, our starting point was to create a lounge chair with a greater sense of ease and smaller volume density, which make it much more relevant in contemporary décor,' says Kristian Sofus Hansen.
The result is a lounge chair, which, despite its volume, appears with elegance and effortlessness that, with its oval shape pays tribute to the grandmasters of Art Deco.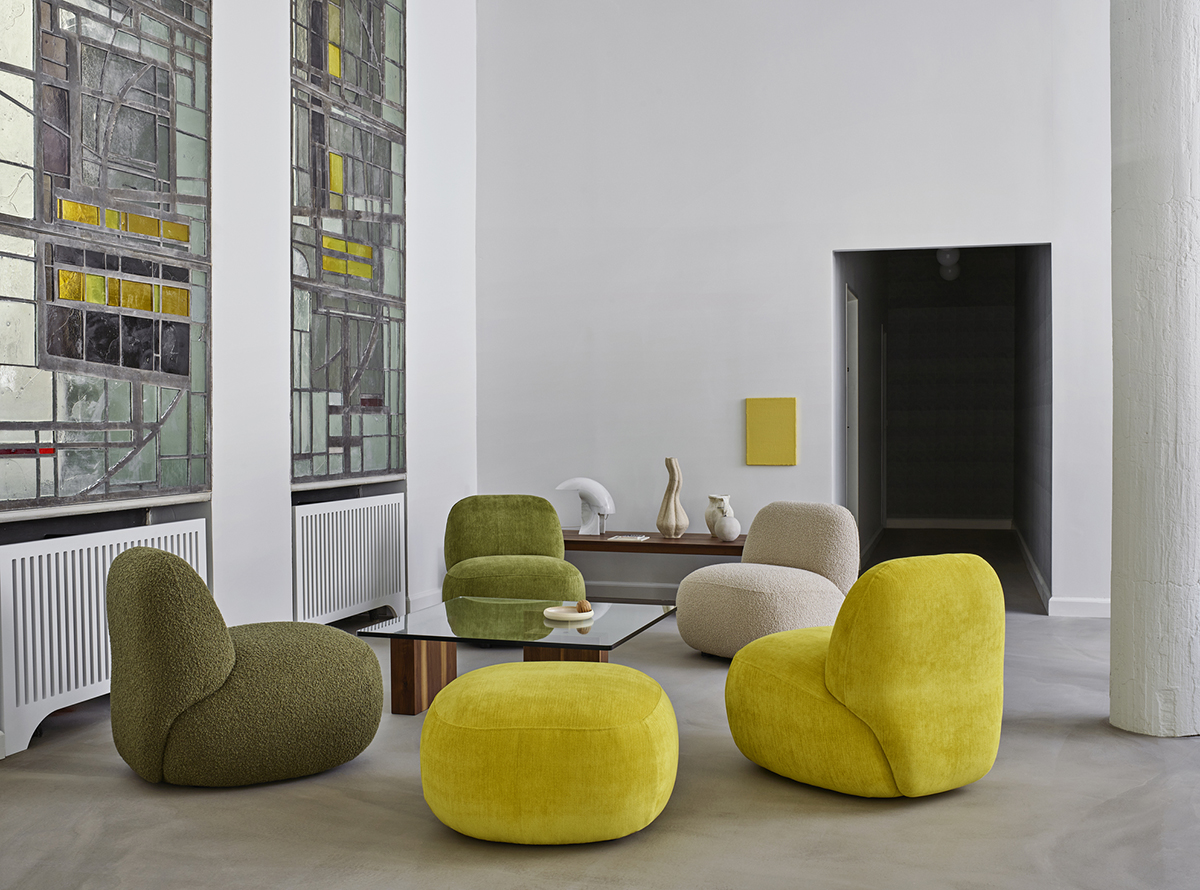 A chair, a pouffe or both
Havana draws you in with its sensual, soft, and round shapes, in which you immediately relax from the moment the gentle embrace of the chair surrounds you.
Havana is like a babushka; there is much more to the chair than what meets the eye. The chair can be produced as a lounge chair with a backrest and two arms or with one arm and a backrest. Another option is to make it entirely without armrests and appear more modest with just a seat and a backrest. Finally, it can also be made into a small, lovely pouffe.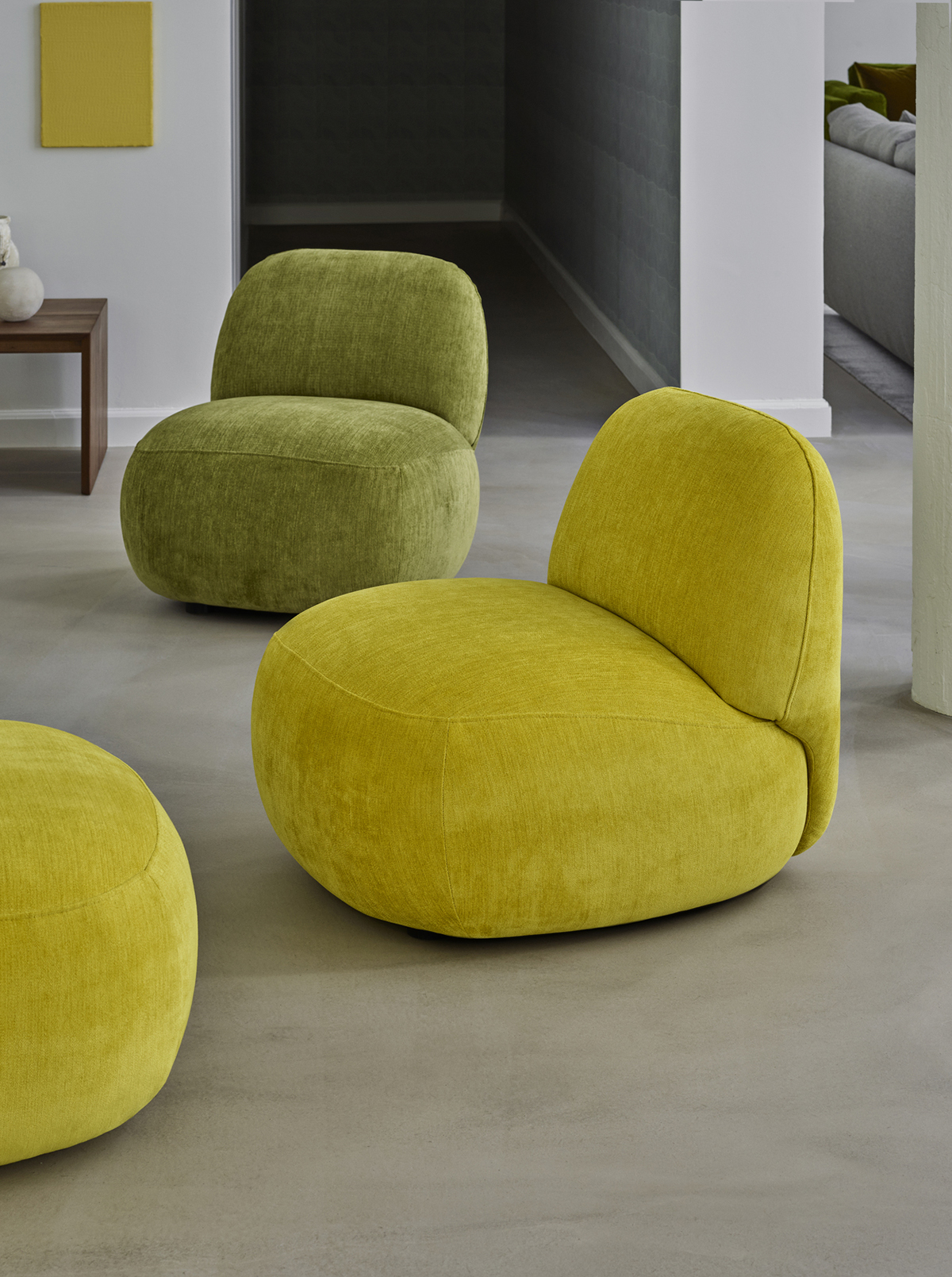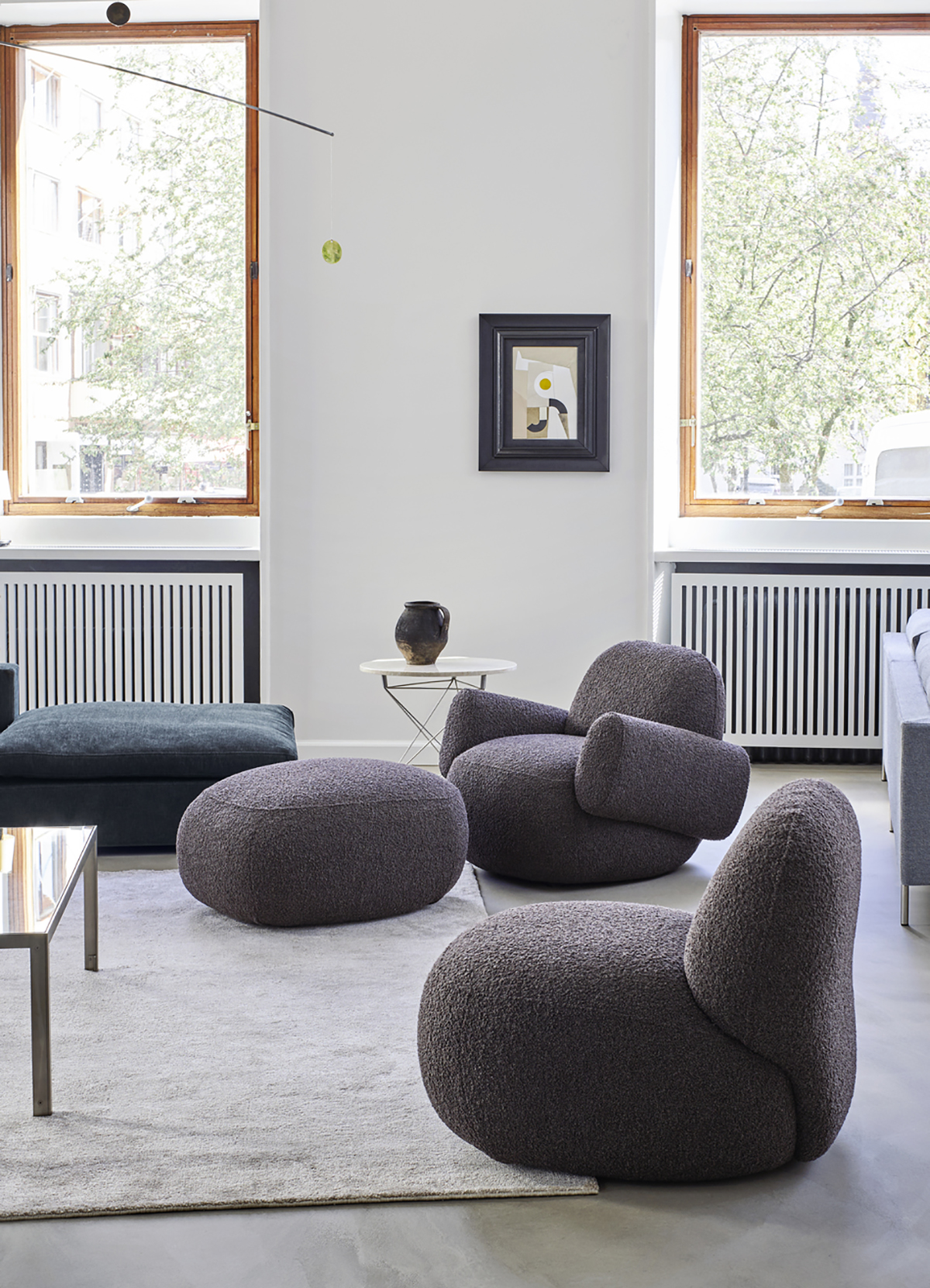 About Lab 15
Lab 15 consists of the design duo Kristian Sofus Hansen and Tommy Hyldahl. Kristian has a background as a furniture architect, and, among other things, he has studied and lived in Japan. As a result, he finds great inspiration in the mix where Danish and Japanese design meet. Tommy has several years of experience in design and production of clothes and furniture, from which he has developed a keen analytic eye for trends, colours, and materials. Together the duo shares a great passion for Japanese simplicity, wabi-sabi and the creation of a sustainable design.