HADDOC – a new lounge chair with sculptural lines
Johan Lindstén's latest addition to Johanson's collection will be launched during the Stockholm Light and Furniture Fair in February. HADDOC is a lounge chair with maximum sitting comfort and a design that conjures up associations to the animal kingdom. The idea behind HADDOC is to provide an opportunity for a relaxing break or a meeting in an informal atmosphere. With its soft padded cushions comfort is maximized, encouraging the user to sit a while longer.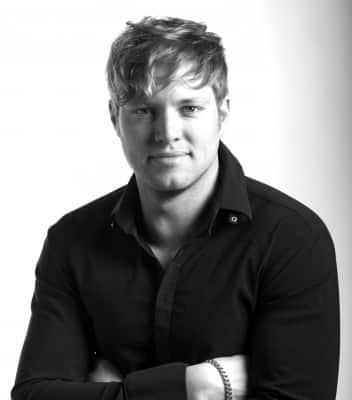 "HADDOC is a lounge chair that immediately catches people's attention, thanks to its unusual and conspicuous design. The legs are placed so high and far back in the backrest that they almost depart from the chair and give it such an air of lightness that it gains an almost sculptural character. If you look closely, the effect is enhanced by the seat almost hovering in its frame support. Just like the body of a spider, with its forepart and abdomen, the chair is characterized by being clearly separated into two main parts. And its sturdy back is characterized by straight lines, like the magnificent tusks of a walrus," says Johan Lindstén.
During 2015, three new pieces, designed for Johanson by Johan Lindstén, will be launched. These products will complement earlier collaborations which resulted in Speed, Code and Stealth.
The choice of fabrics for HADDOC is immense and Johanson's ability to produce frames in 194 RAL colours makes the variety of combinations almost endless.
Design Johan Lindstén