Gunilla Allard and Note Design Studio add a side table to the Sunny-concept
Sunny is the outcome of a meeting between the legendary Gunilla Allard and Note Design Studio's Kristoffer Fagerström and Joel Fjällström — three designers of different generations, each with her or his own set of references and perspective on design. Sunny's creation thus had many influences, from film and contemporary fashion to mid-20th century architecture.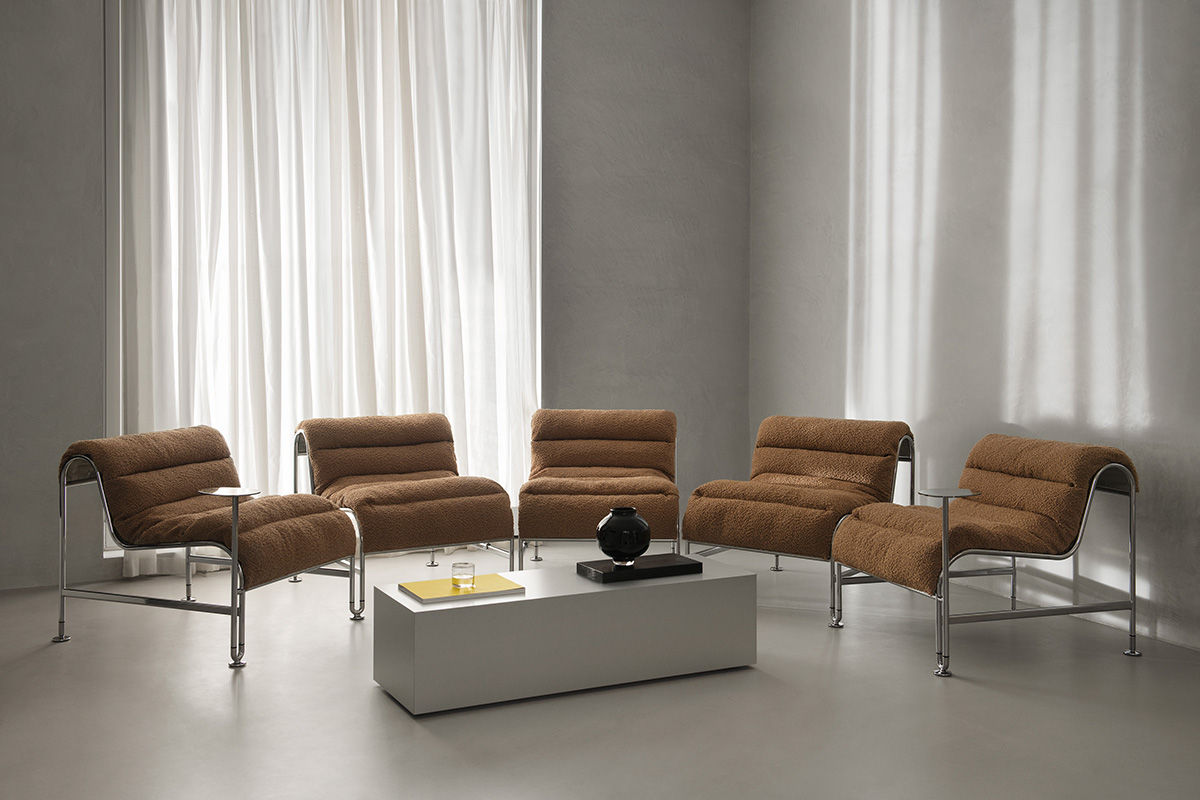 The Eames House in Los Angeles, though, was its main source of inspiration. The house presents a liberating contrast between the stripped-down ideals of modernism and motley collections of objects, each one bearing its own story. "We wanted to create a piece of furniture that could belong in that environment," says Fagerström. "A piece that shows traces of life, that chafes a bit at preconceptions, and commands your attention."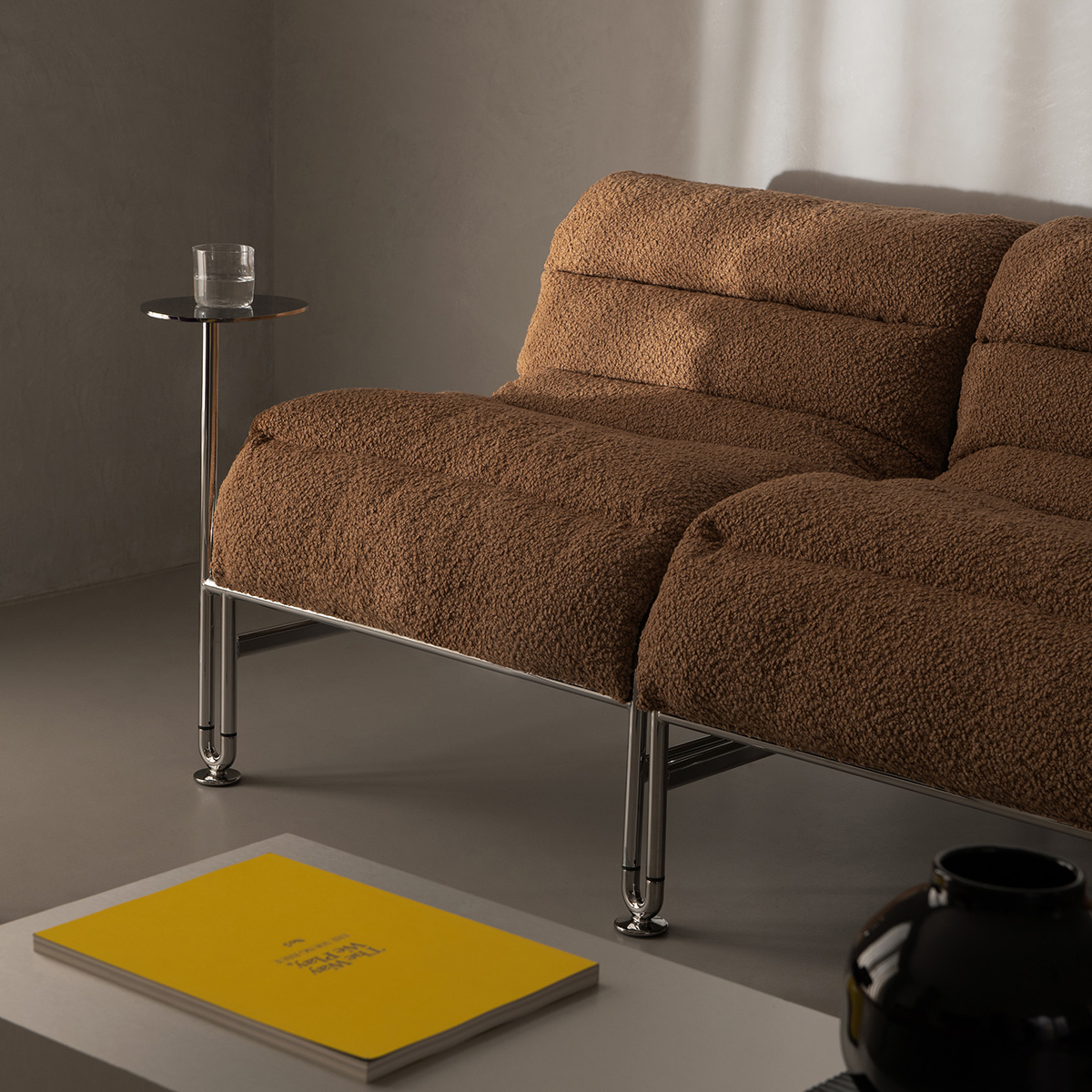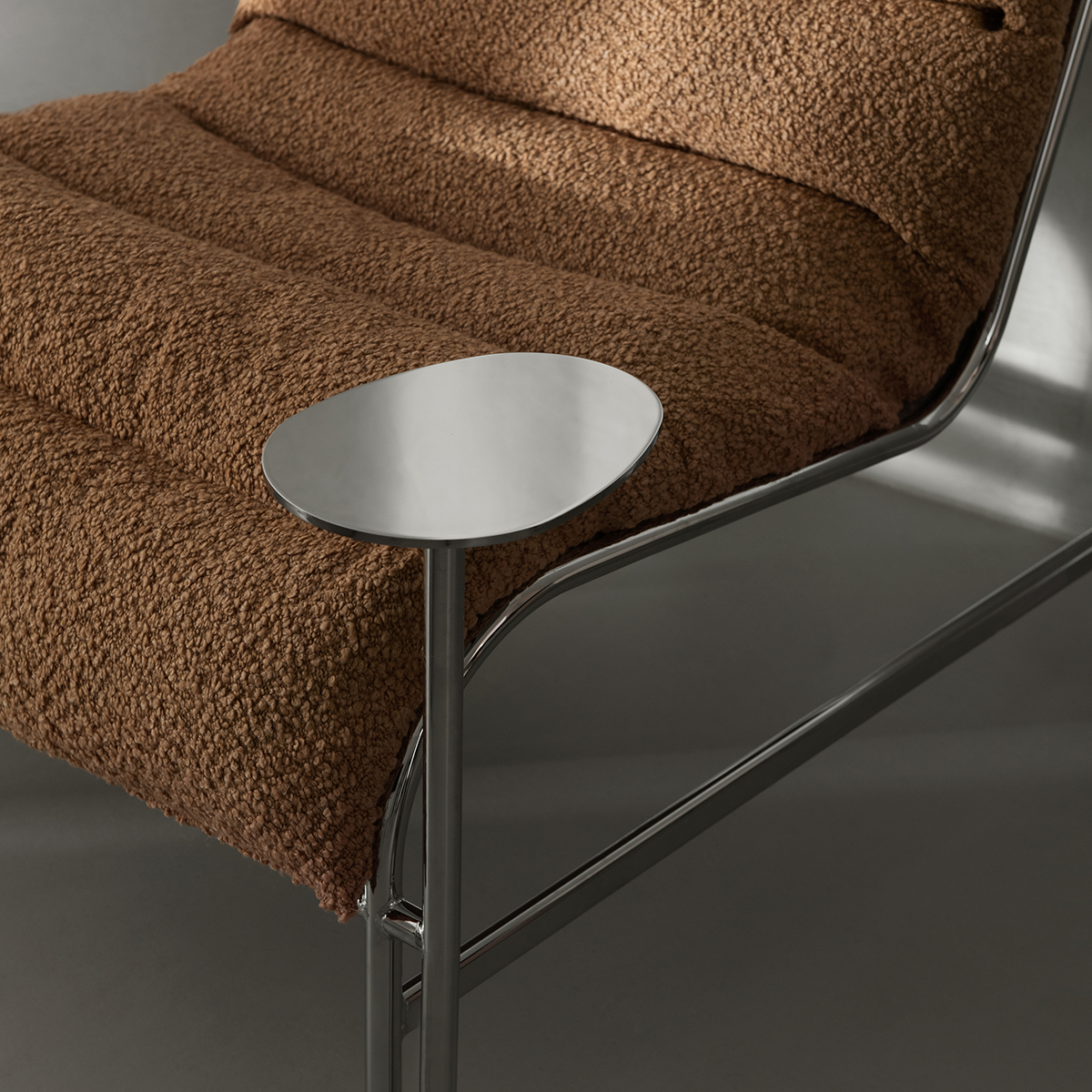 Observing Sunny, you can tell that both Allard and Fagerström have worked in film. More than simply a silent object with an assigned function, it is part of a story that will continue to be written by its users.
This year, the designers have complemented Sunny with an oval-shaped metal side table for one's coffee cup or laptop. "We got the idea from the shape of puddles and ice patches," explains Allard. "The chromed version gives the impression of a mirrored sheet of water. There's also a version of the table made of recycled plastic."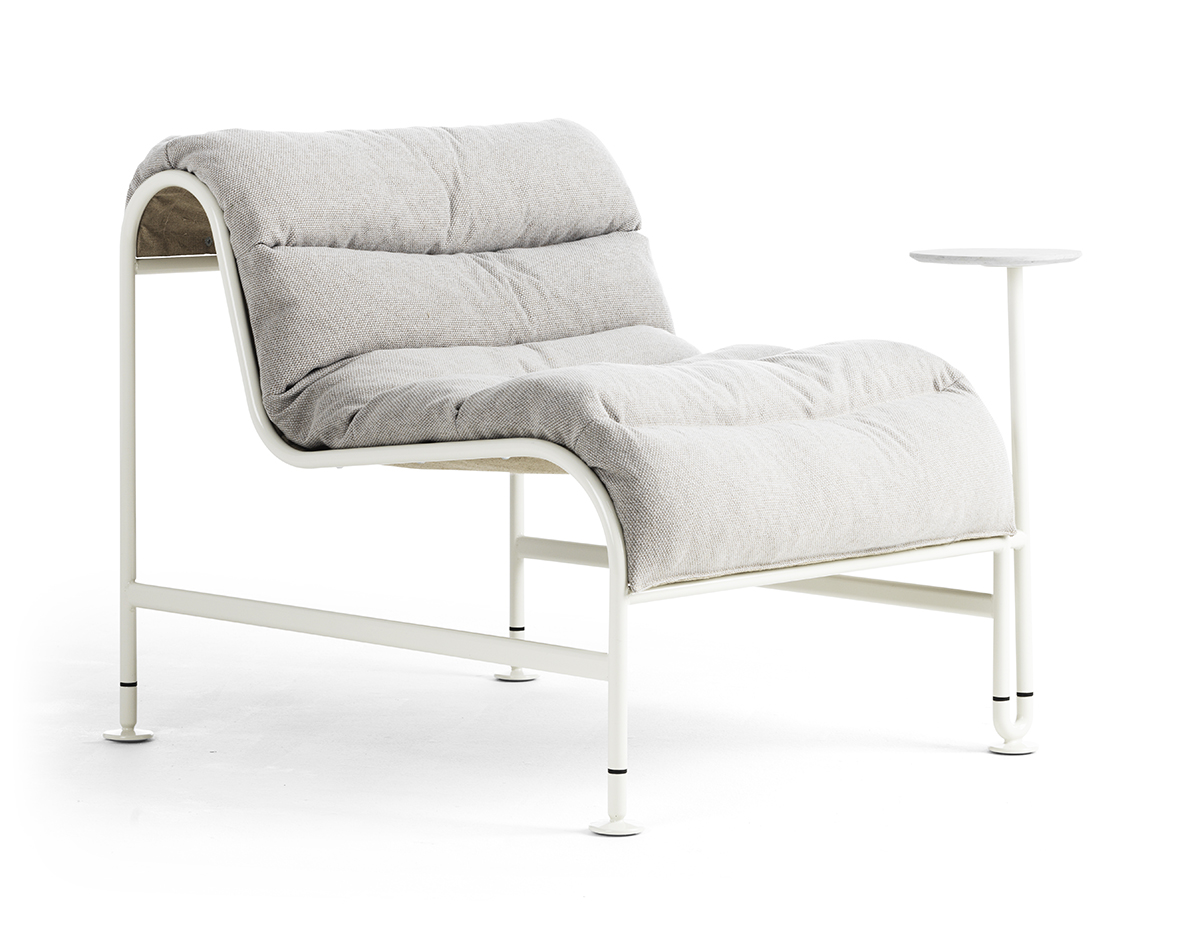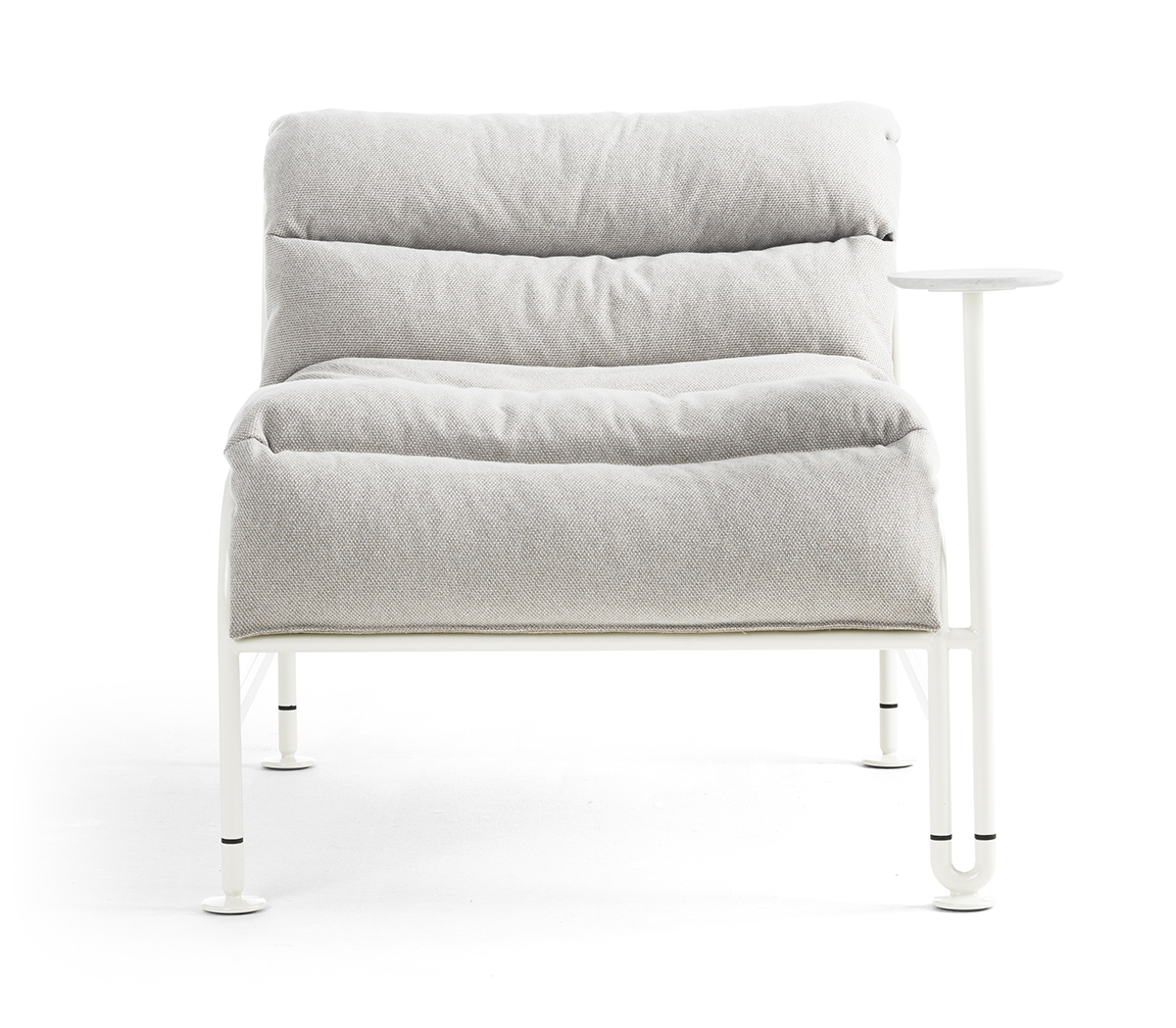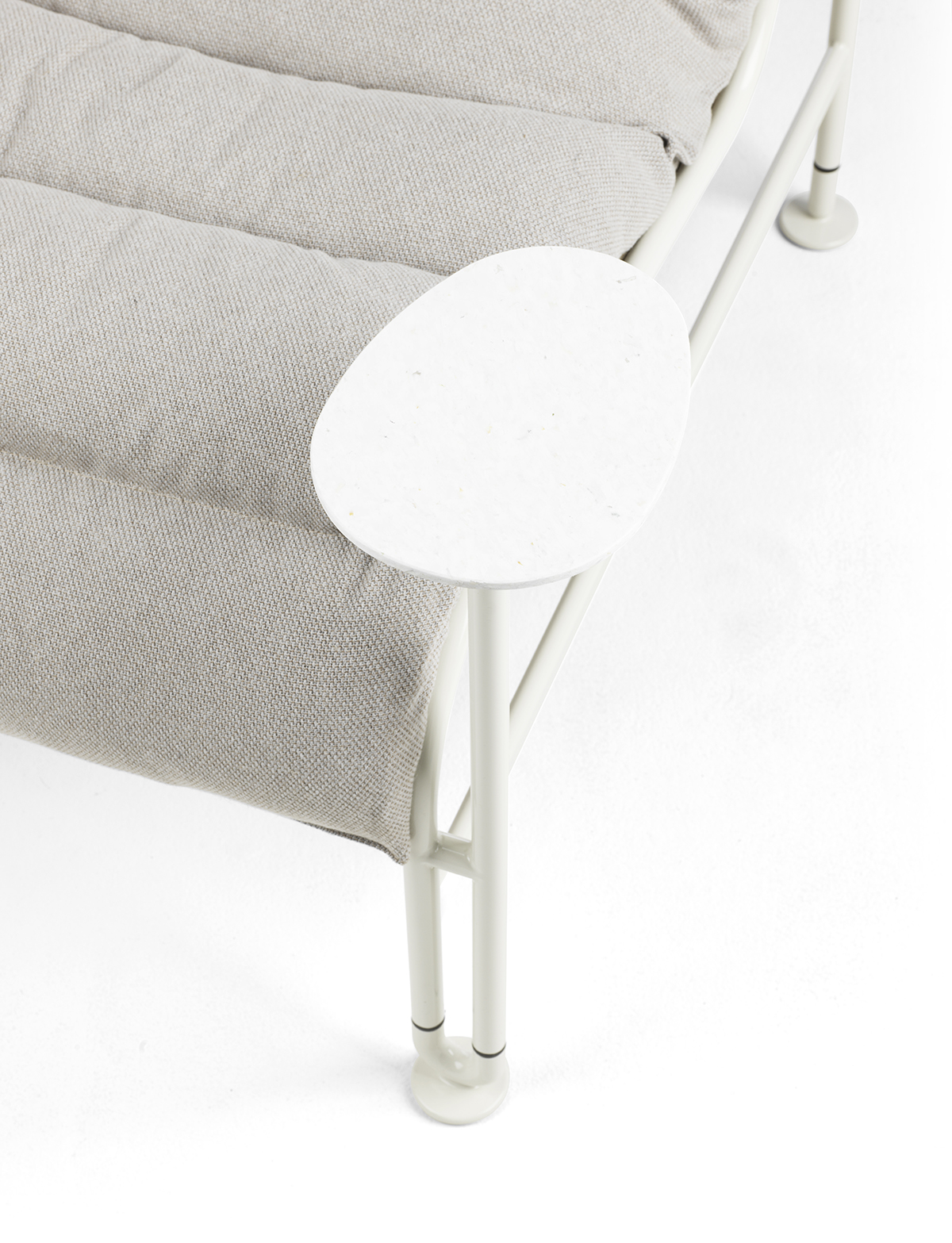 The side table underscores an essential detail that is key to the Sunny concept: a u-shaped foot that, in this case, connects the table's single leg to the seat's leg frame. This ingenious feature allows functions to be added and seat modules to be combined to create larger furniture pieces and shapes for different types of rooms and ways of using space.
Sunny articulates a freer and less formal way of relating to space. The concept is scalable and can be used to furnish smaller, as well as larger, rooms. The seat can be employed as a solitary lounge chair or as a modular component in a variety of seating configurations. Sunny is suitable for both home and office; for general public settings, as well as thoughtfully designed retail environments. Sunny is also available with armrests, and on castors.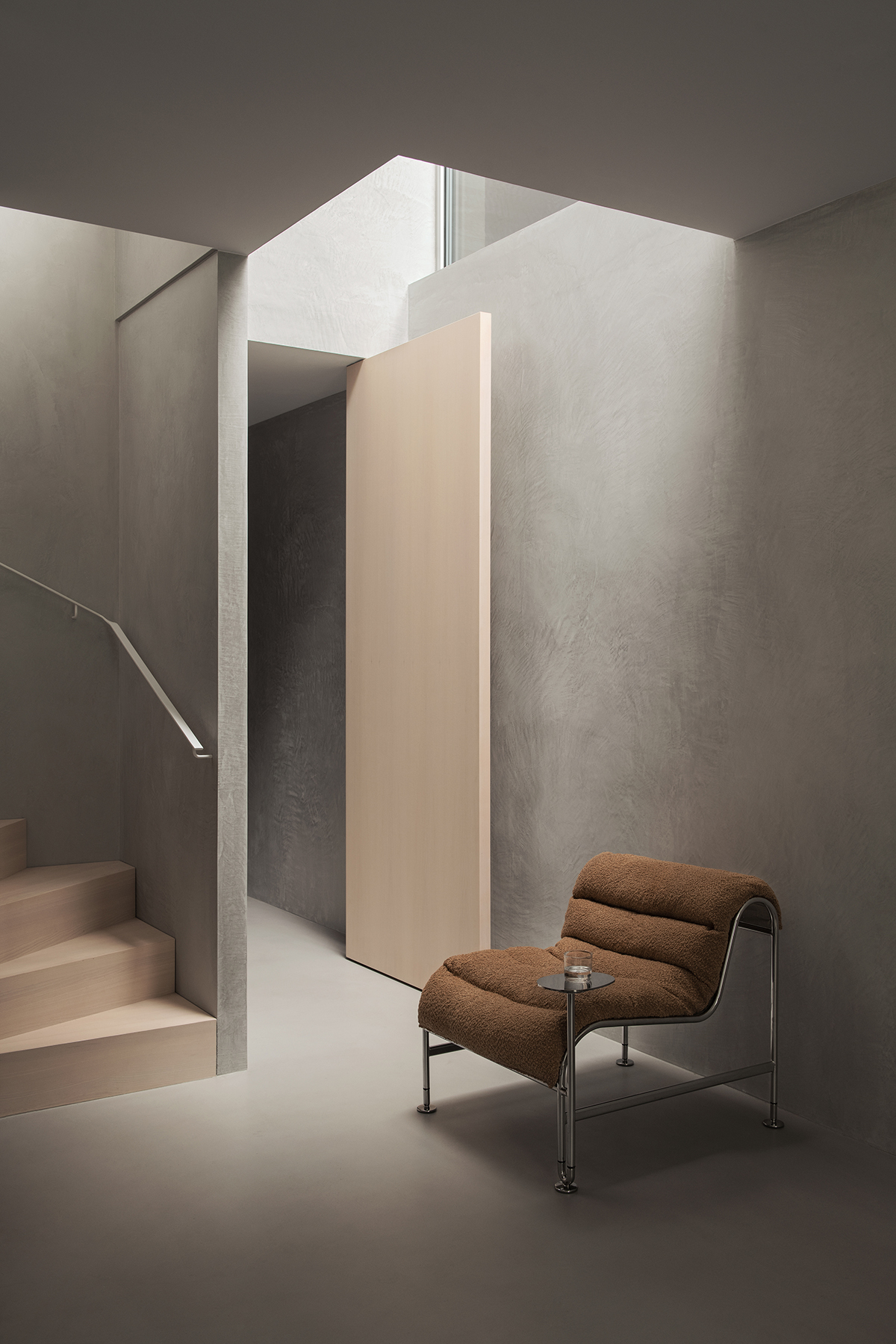 Lammhults Möbel AB, Box 26, SE-360 30 Lammhult
Phone: +46 472 26 95 00, Fax +46 472 26 05 70
e-mail: info@lammhults.se