French designer Marcel Gascoin (1907-1986) was one of the leading furniture designers of the post-war era. Gascoin prioritized simple functionality, executed with meticulous attention to detail.
GUBI reintroduces a GASCOIN dining collection, including 5 versions of the C-Chairs and 2 new tables: the B-Table and the S-Table. The pieces offer a coherent and responsive dining solution enabling the 2 tables to be mixed and matched with the C-chair editions and the Trèfle Stool.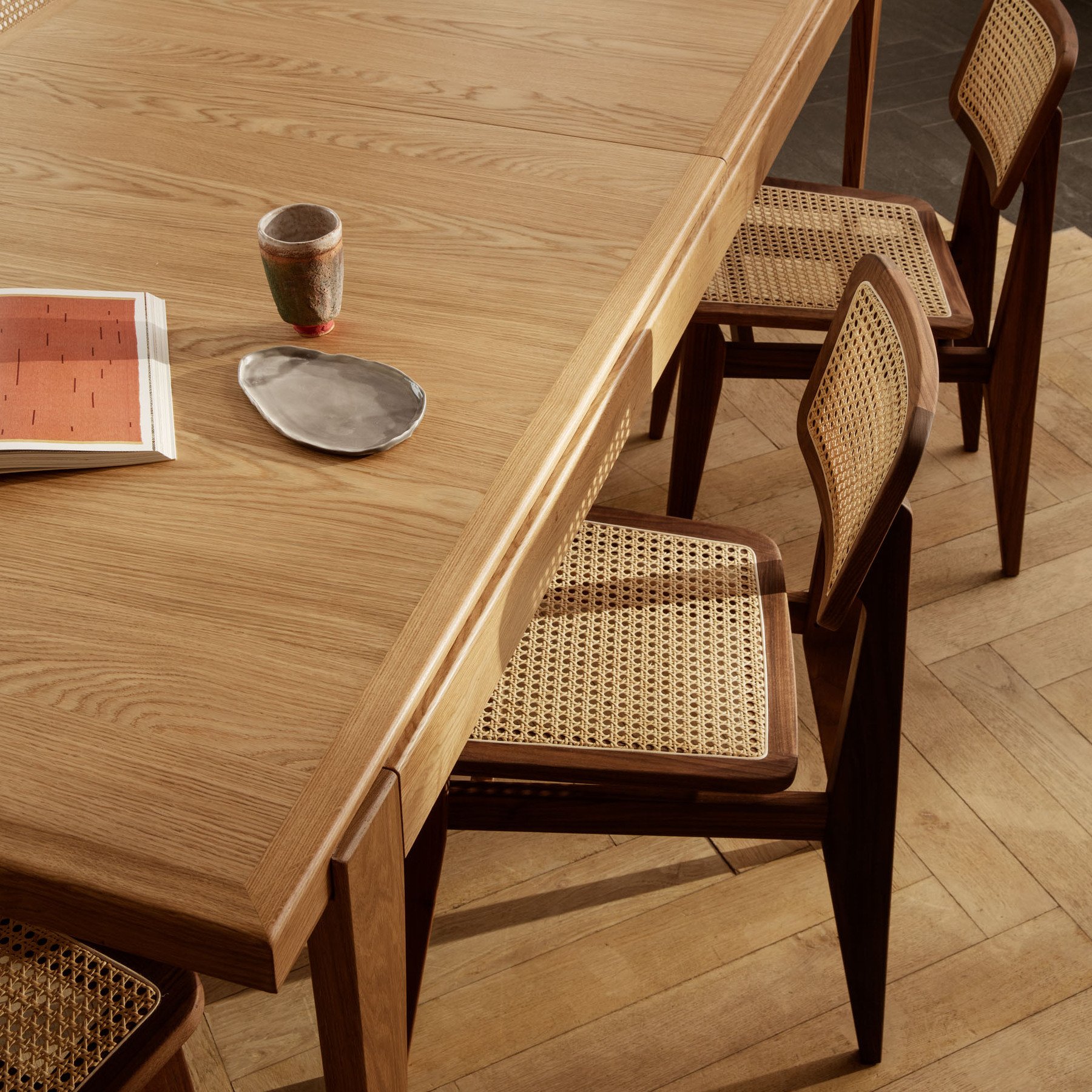 Craftmanship
Marcel Gascoin's passion for wood and his dedication to craftsmanship shine through in every detail.
The S-Table, B-Table, C-Chair, and Trèfle Stool were all designed with a singular vision: they are crafted from wood, combining the precision of industrial knowledge and the dexterity of careful handwork.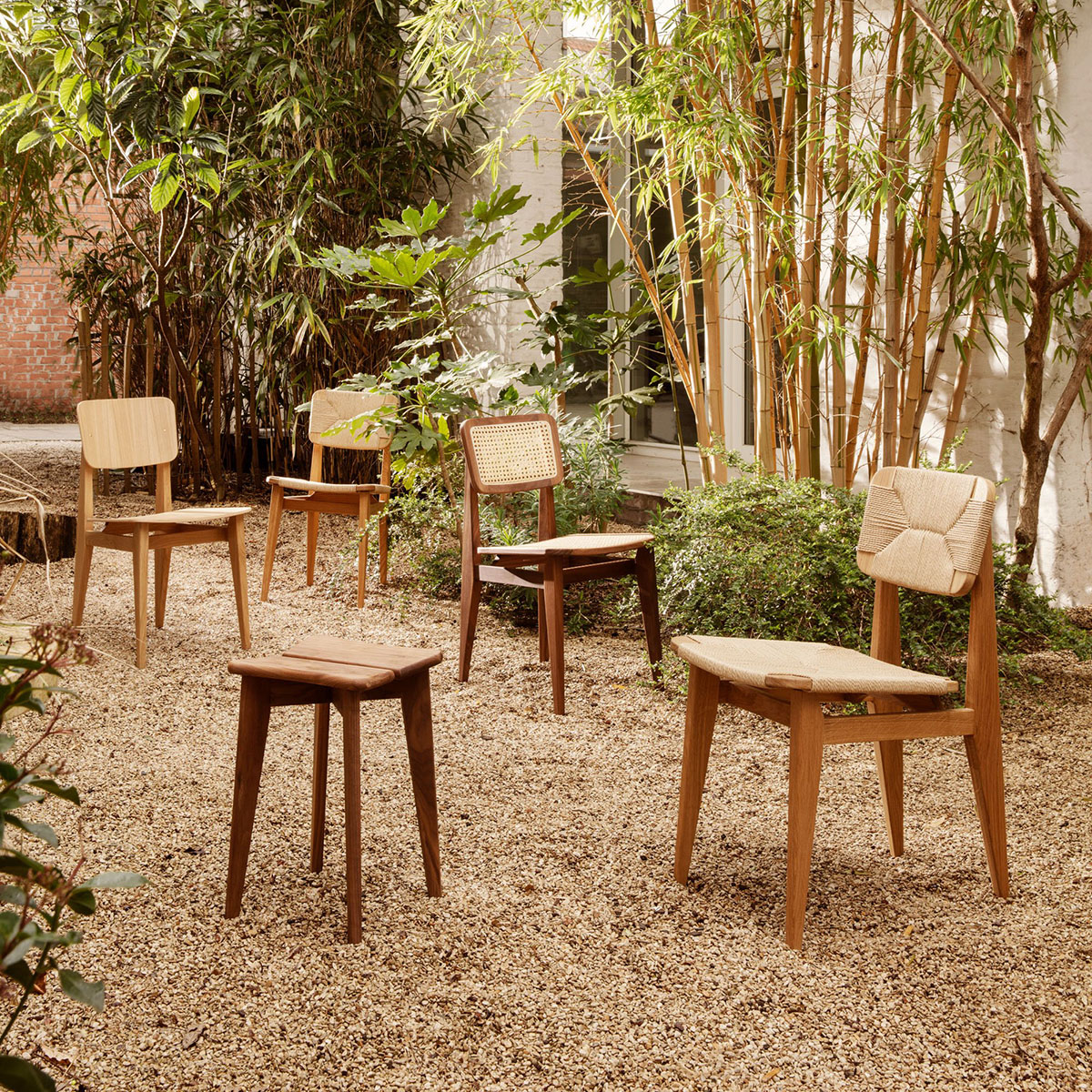 Eco-friendly materials
The Gascoin dining collection eco-credentials include FSC-certified oak, formaldehyde-free glue and all-natural materials – plus all plastic has been removed from the packaging.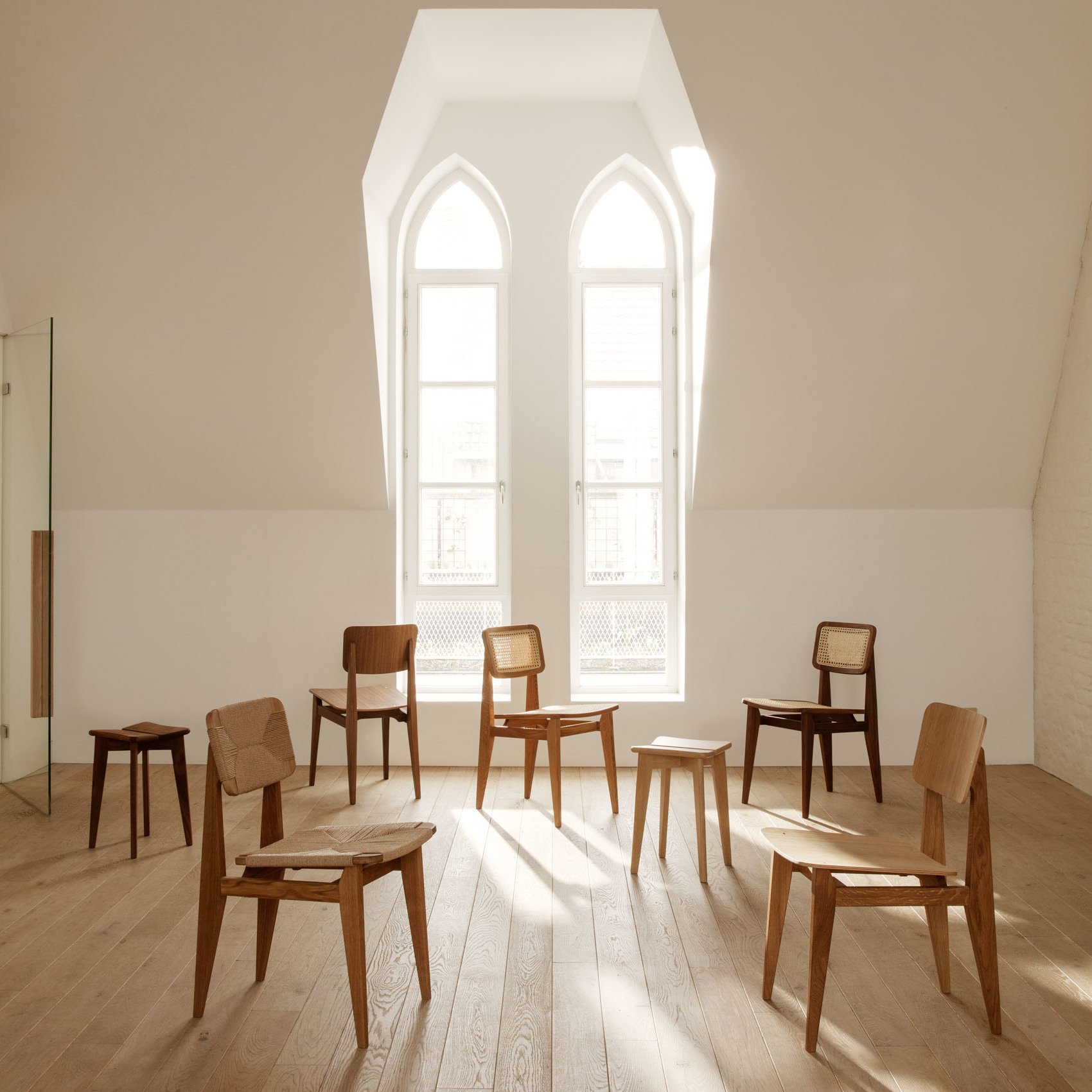 C-Chair, an iconic design
The C-Chair editions include a revival of the original version from 1947 with hand-woven paper cord, a new edition with veneer, two versions with upholstered seat and back rests, and a French cane edition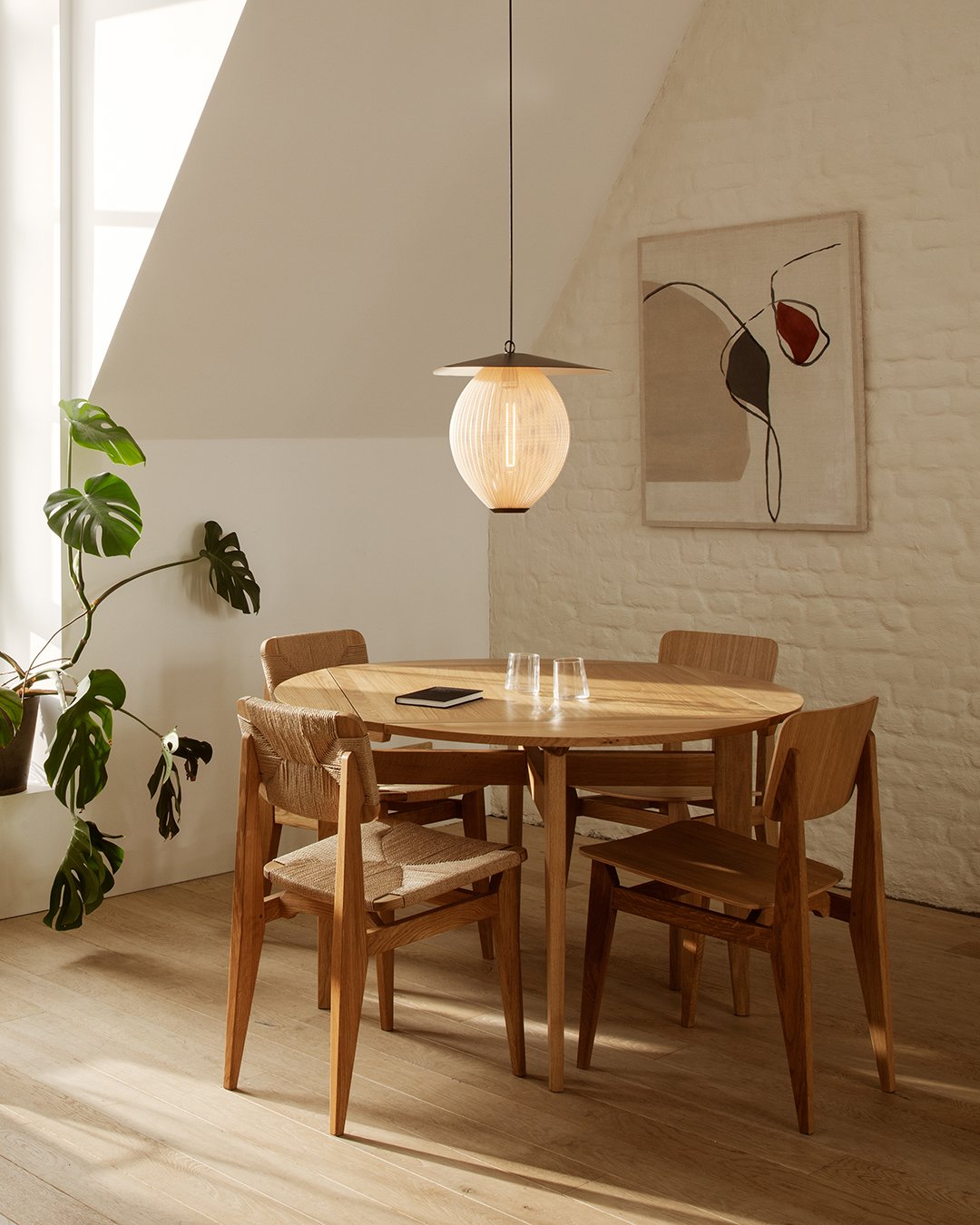 B-Table
Marcel Gascoin reimagined the popular folding bridge table typology, upon which the eponymous card game is typically played.
The 1951 B-Table is reimagined as a contemporary classic, perfect for homework, working on a laptop and dining: the square table can be transformed into a rounded table, thanks to an ingenious turning mechanism and magnetic locks.
It's the perfect table for the small space living of today's city-dwellers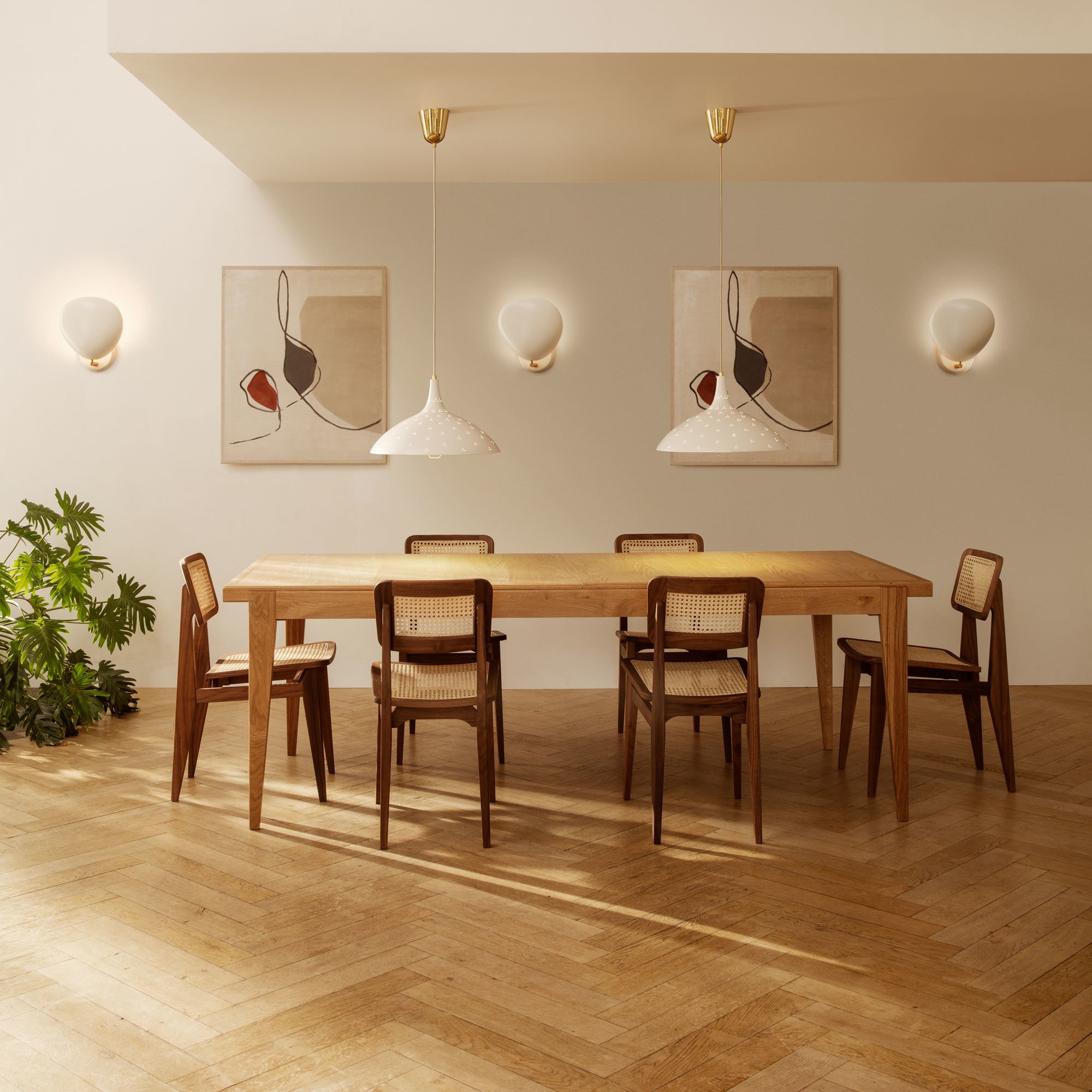 S-Table
The S-Table made from solid and veneered oak or walnut is characterized by understated and timeless elegance that complement a range of interior styles.
Its innovative extending functionality and clean lines soon turned it into a household staple – the same characteristics that make it ideal for modern homes today.
The S-Table in the extendable version can be easily adapted to seat 6, 8, or 10 people depending on the occasion.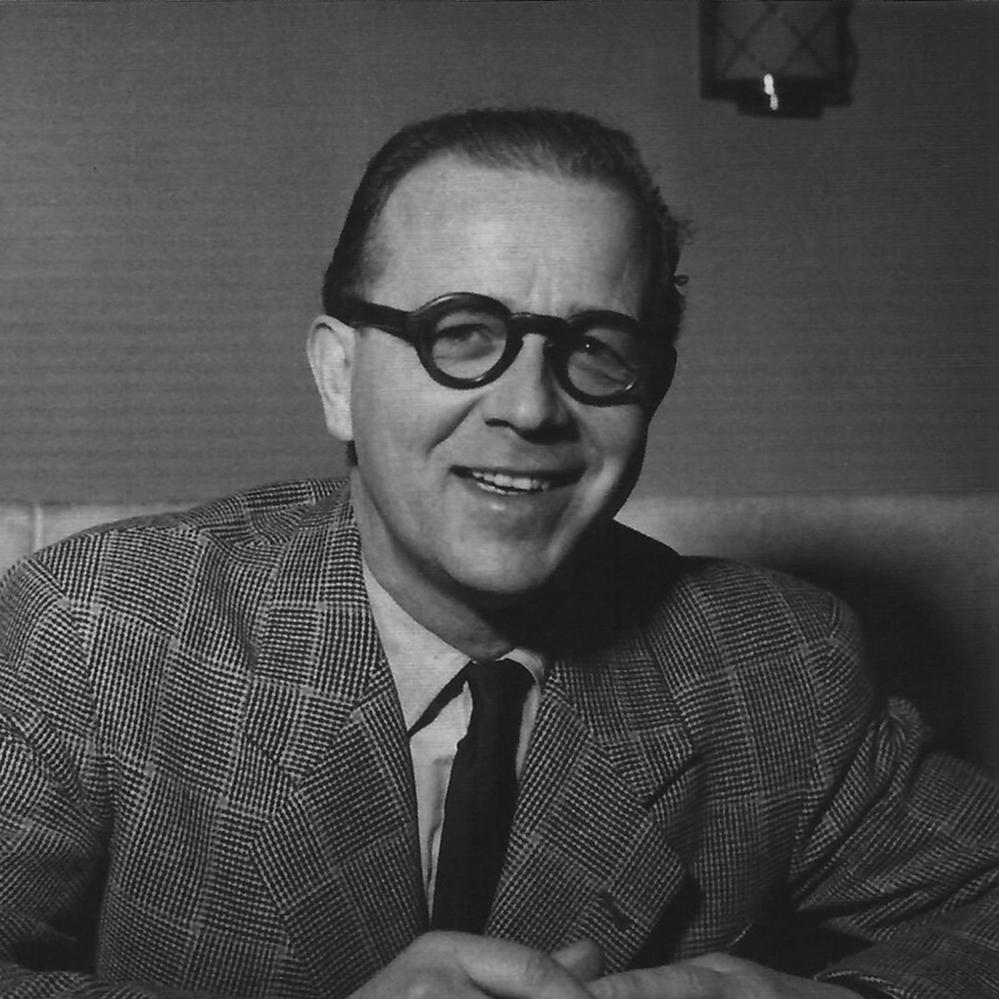 Marcel Gascoin
French designer Marcel Gascoin (1907-1986) was one of the leading furniture designers of the post-war era. He is recognized for the vital role he played in the reconstruction of France after the Second World War, when his modular storage units and matching sets of wooden furniture, which focused on clean aesthetics and functionality, became a staple for French households.