Let Gloria spread its beautiful light over your work station, Fredrik Mattson exhorts. She looks like the simplest possible construction, with the LED source hovering on a spring arm that can easily be bent in any direction and rotated 360 degrees. What doesn't need explaining is that Gloria is also a handle for directing light: an intuitive interaction occurs as soon as you meet.
Bendable arm, aluminium, metal, microprisma. LED 14,4W, D 190 mm White, black.
Design Fredrik Mattson.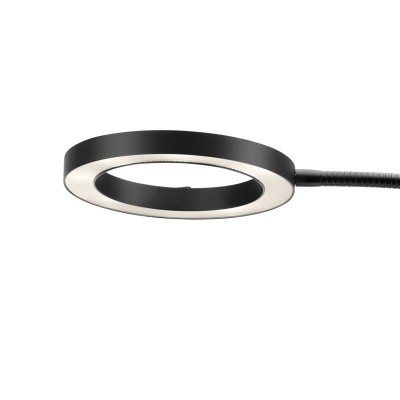 If you need more information please contact:
Per Gill. Tel: +46 481 80053 E-mail: per.gill@zero.se
Nybro: Zero Pukeberg Box 800 SE-382 28 Nybro
Tel. +46 (0)481 800 00 Fax. +46 (0)481 140 00 E-mail: info@zero.se