Besides that, we wanted to include an acoustic solution, we decided to add an extra function in terms of usability. Instead of leaving the acoustic surface flat, Gemini becomes a storage shelf including a writing board and an acoustic solution all in one piece.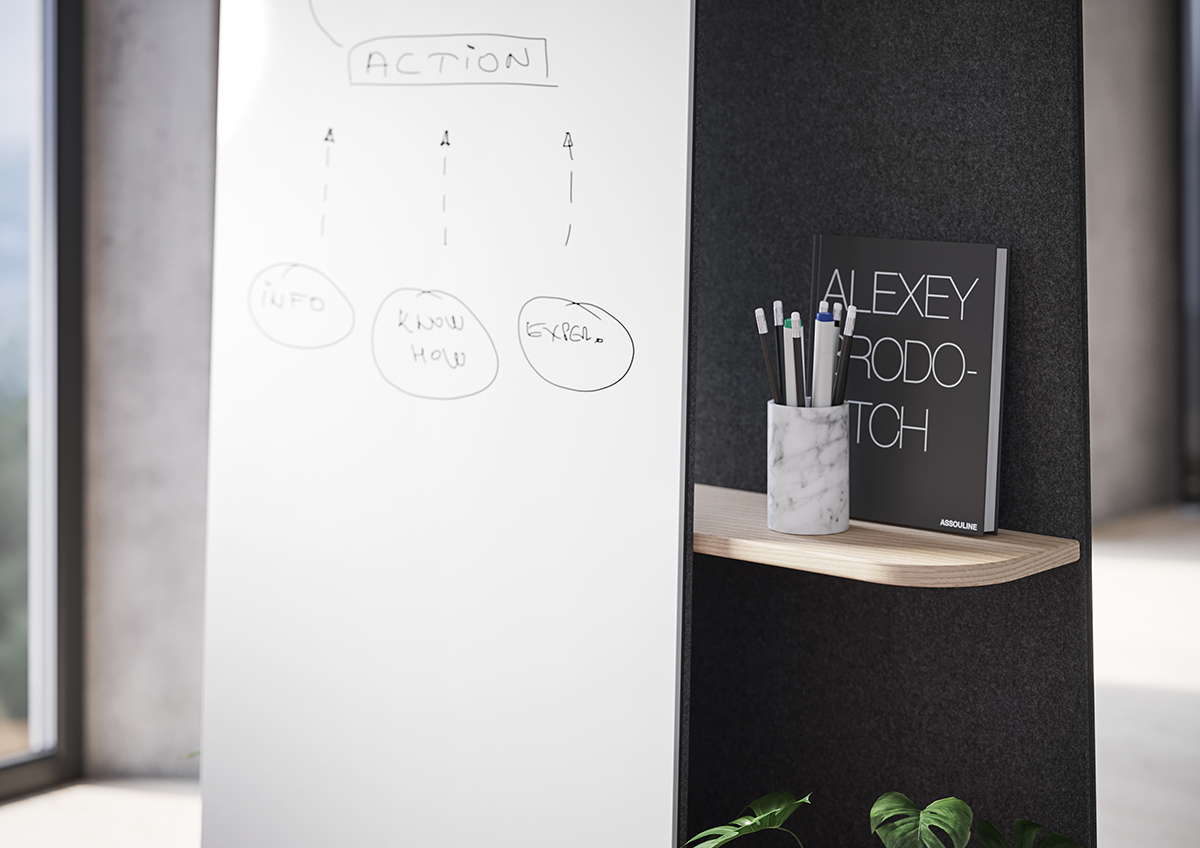 The shelves provide a possibility to keep everything you need for a creative session. Gemini contrast the glossy finish of the writing board with the warmth aspect of the oak wood in perfect balance with the inside fabric.
Equipped with four castors, Gemini will be your perfect partner to move around your office with a unique appearance.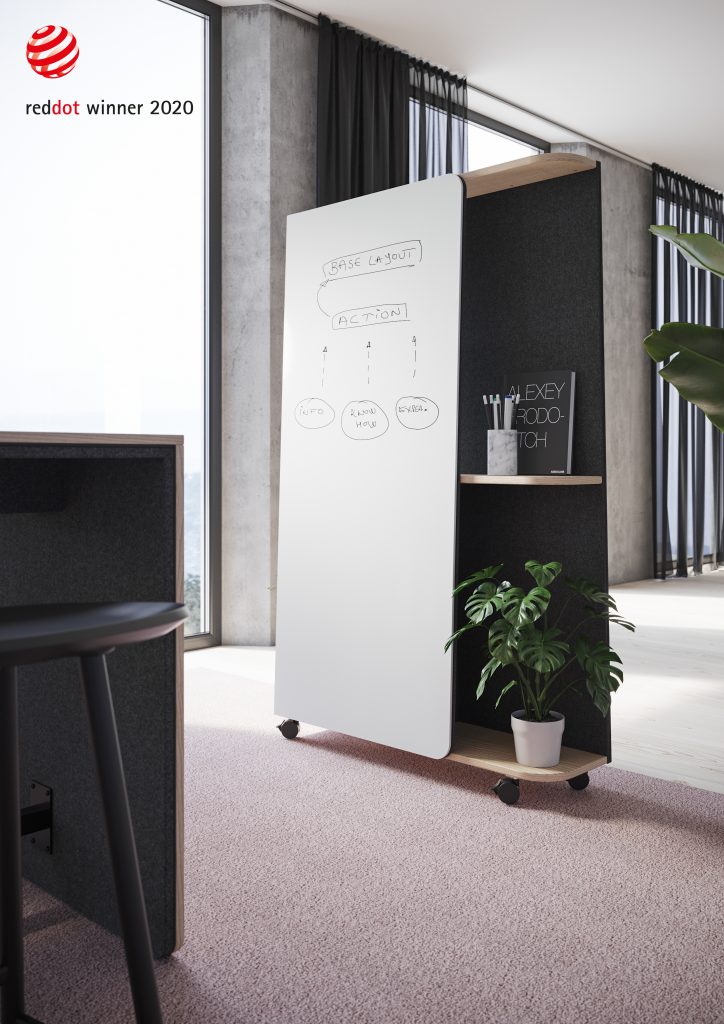 Red Dot Award for Gemini!
We are extremely happy and proud to receive the Red Dot Award, Product design 2020 for one of this year's product news – Gemini.
In a time like this with all the sad news around us, this gives us a glimmer of hope and motivation to keep striving forward. To continue to inspire with good design, Swedish quality and sustainable products.
Gemini is a flexible multifunction furniture that works just as well as a divider, writing board or mobile storage shelf. The front and back consist of either a writing board or a sound absorber, or a combination of these. The practical shelf can be used for plants, books or other storage. The inside is always upholstered with fabric.
Design by Stone Designs.
Read about the jury's motivation here.
About Stone Designs
Stone is a mulit-disciplinary study which develops interior design and product projects through a perspective that makes them unique. Its main asset is its human factor. Stone makes projects for and because of the people. Cutting-edge projects; for nearly 25 years, we have always focused on the same objective: to help each other be happier day after day. Because at Stone nothing comes before the idea and the people. At Stone, we speak of nothing beyond life experience. An extremely basic idea that many have forgotten.