An anniversary edition celebrating 100 years of Milanese architect and designer Vico Magistretti
Today we are launching Carimate. An anniversary edition celebrating 100 years of Milanese architect and designer Vico Magistretti (1920 – 2006).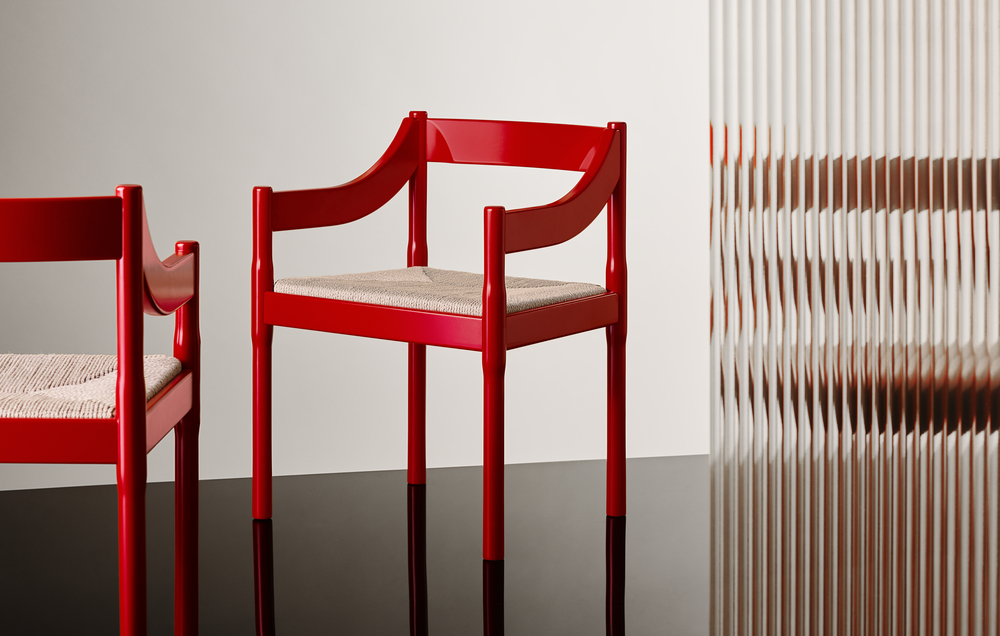 Bold personality and detailed construction make Fritz Hansen's anniversary edition Carimate truly special. Each chair in this anniversary year (October 2020 – October 2021) is uniquely numbered for authenticity and longevity, with a plaque mounted discreetly under the seat.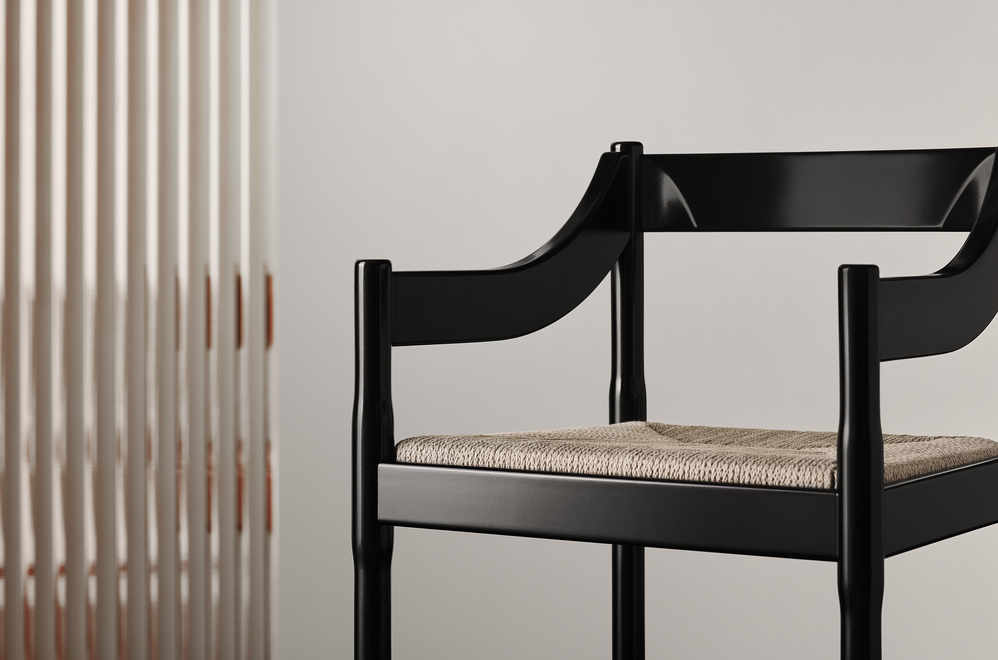 The armchair honours Vico Magistretti who designed the original red Carimate in 1959 for the golf club Carimate in Italy. Fritz Hansen has delicately updated the design for comfort and the longevity of all materials used.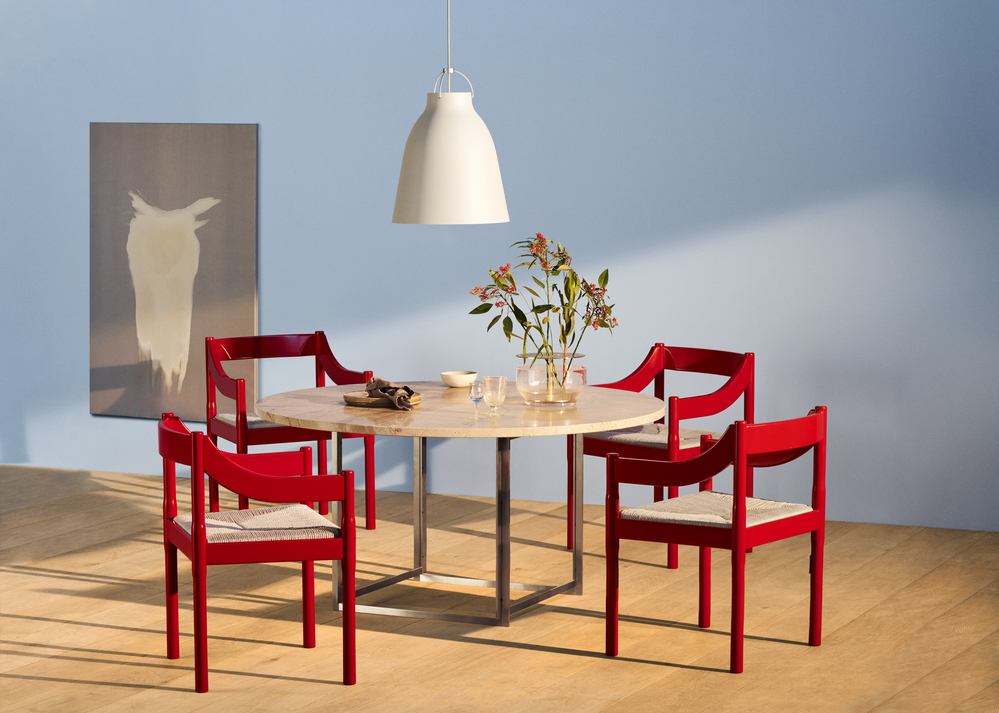 Vico Magistretti 1920–2006
'To be truly contemporary, one must always have a hand in the past and a hand in the future.'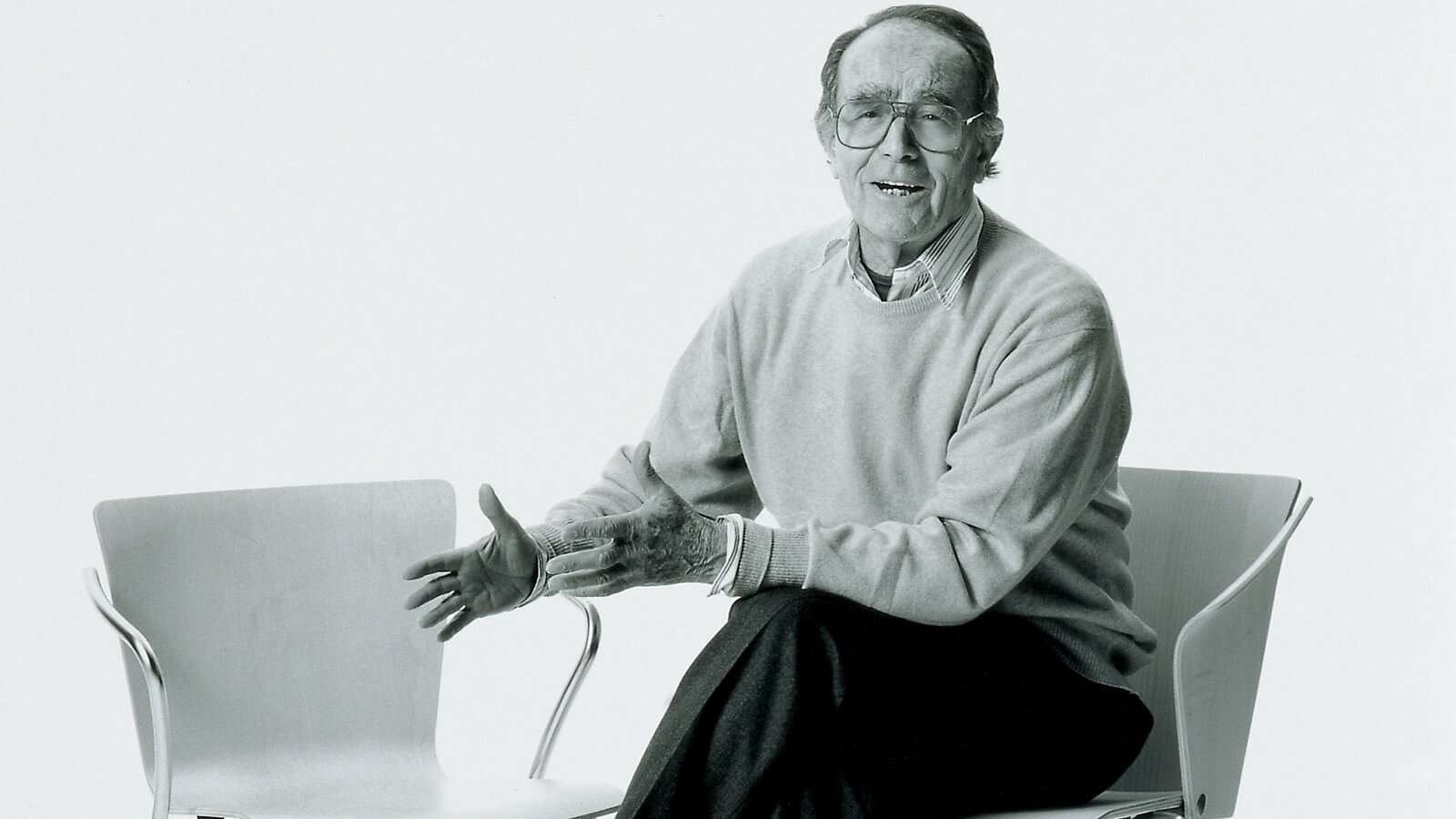 Born into a family of notable Milanese architects, Italian designer Vico Magistretti was rigid in his philosophy: there is no excuse for bad design. Dubbed one of the founding fathers of Italian design, he was widely celebrated for his experimental yet strikingly harmonious work that ranged from sleek, high concept furnishings to elaborate architectural façades.
Working chiefly at the intersection of architecture, industrial design and urban planning, he began his studies in his beloved home town of Milan, marking the beginning of a life-long devotion to his craft.
During the Second World War, Magistretti fled to Switzerland to escape military deportation,  where he met his maestro and mentor, renowned humanist architect Ernesto Nathan Rogers, whose influence continued to shape and inspire much of Magistretti's own aesthetic throughout his career.
In the 1960s, Magistretti began working with some of the world's leading manufacturers – from Artemide to Oluce – designing furniture and objects still considered "classics" of modern-day production.
Today, his award-winning work is dotted across the globe – in galleries, museums and private residences – each piece exemplifying his uncanny ability to fuse simplicity with essentialism in contemporary design.