Read an interview with the acclaimed furniture designer and artist, featured in a successful collaboration with Bukowskis, the of the unique chairs sold out within a few hours.
Artist and designer Fredrik Paulsen talks about the process behind the now iconic chair "Röhsska" and how he took up an assignment to interpret "democratic design", whose results for the first time was seen in the exhibition "Distressing democratic design" at the Röhsska Museum 2019. For Bukowskis, Fredrik has painted a limited edition of twenty unique "Röhsska chairs", all of which are available in Bukowski's shop.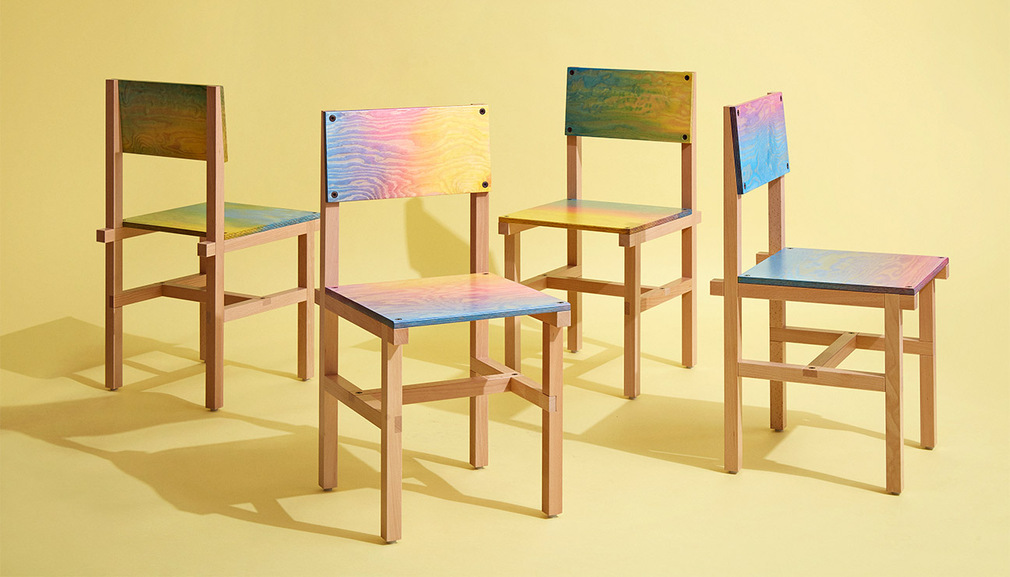 What were your thoughts on designing this chair?
In addition to my other practice, I wanted to make a chair that was more easily accessible. The ambition was to create a new "folkestolen" (chair designed by Børge Mogensen in 1947) which was easy to transport and not so delicate, without compromising with my design language.
What is the chair made out of?
I initially manufactured the chair myself in my studio, but in conjunction with the exhibition at Röhsska I started a collaboration with Blå Station. We now manufacture the chair at a carpentry shop in Småland. The chair consists of a frame structure made of 150-year-old beech trees from Skåne with its back and seat in Swedish pine plywood.
---
In Bukowski's interview series "Unique homes", Fredrik invited us to a colourful and creative home filled with both design classics, unique craftsmanship and a variety of chairs.
You have said that furniture has a direct function, there is no question about what its used for. What is it that you like so much about chairs?
The chair is a functional and sculptural piece of furniture that everyone has a relationship to. And it is probably the only object where you use your butt to create an opinion about something, says Fredrik and bursts into laughter.
What do you work with next?
I´m really busy at the moment. Right now, I work with objects for a group exhibition in Los Angeles, a public space in Uppsala and a beer bar in Tokyo.
Where can one find your design?
Vitra just bought an item for a show in Weil am Rhein. In Stockholm you can see the "Aldente-hooks" that I designed together with Åsa Jungnelius and Gustaf Nordenskiöld at the National Museum. The Röhsska Museum has my chairs in its collection and in Copenhagen I am represented at the Etage Projects design gallery.
---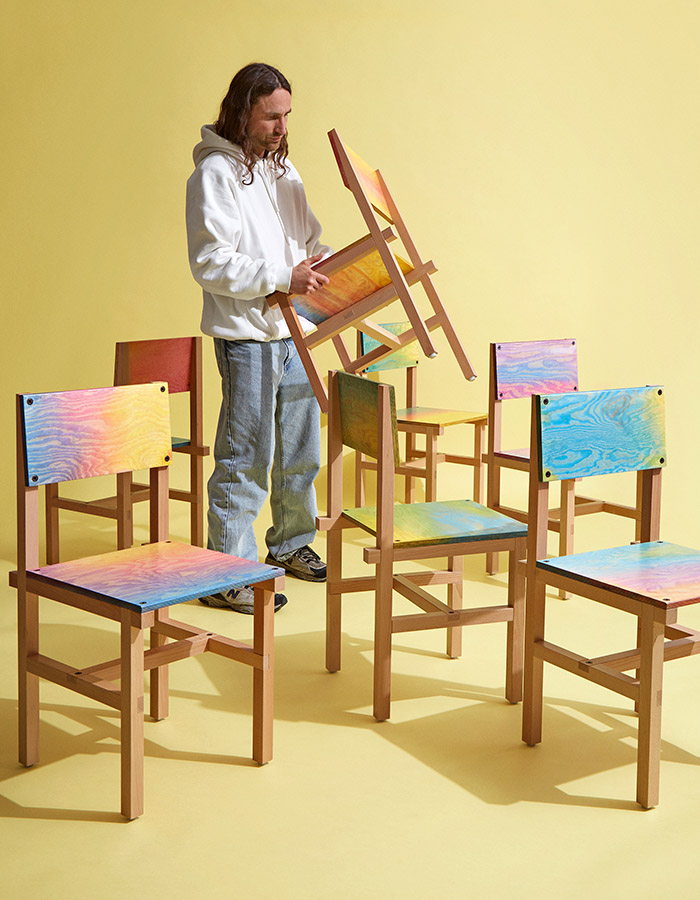 Fredrik Paulsen, 1980, based in Stockholm. He holds an MFA from Royal College of Art in London and a BFA from Beckmans College of Design in Stockholm, where he is now a visiting tutor.
Fredrik's work includes furniture and interior design as well as exhibitions and he is interested in creating a sense of accessability and community, using design as a vehicle.
In the spectrum of Fredrik Paulsen's work are notions of anti-consumerism, psychedelic escapism and counterculture. It celebrates atmosphere and artificiality through material, colour and form.
With a playful approach to the carefree and mundane, he experiments with creative processes challenging the sense of preciousness inherent to the field of design.