Formal Shelving System
Wendelbo, Denmark
Guided by its simplicity in form and function the Formal Shelving system designed for long-time collaborator Wendelbo in Denmark is constructed with only two materials and a restricted number of parts.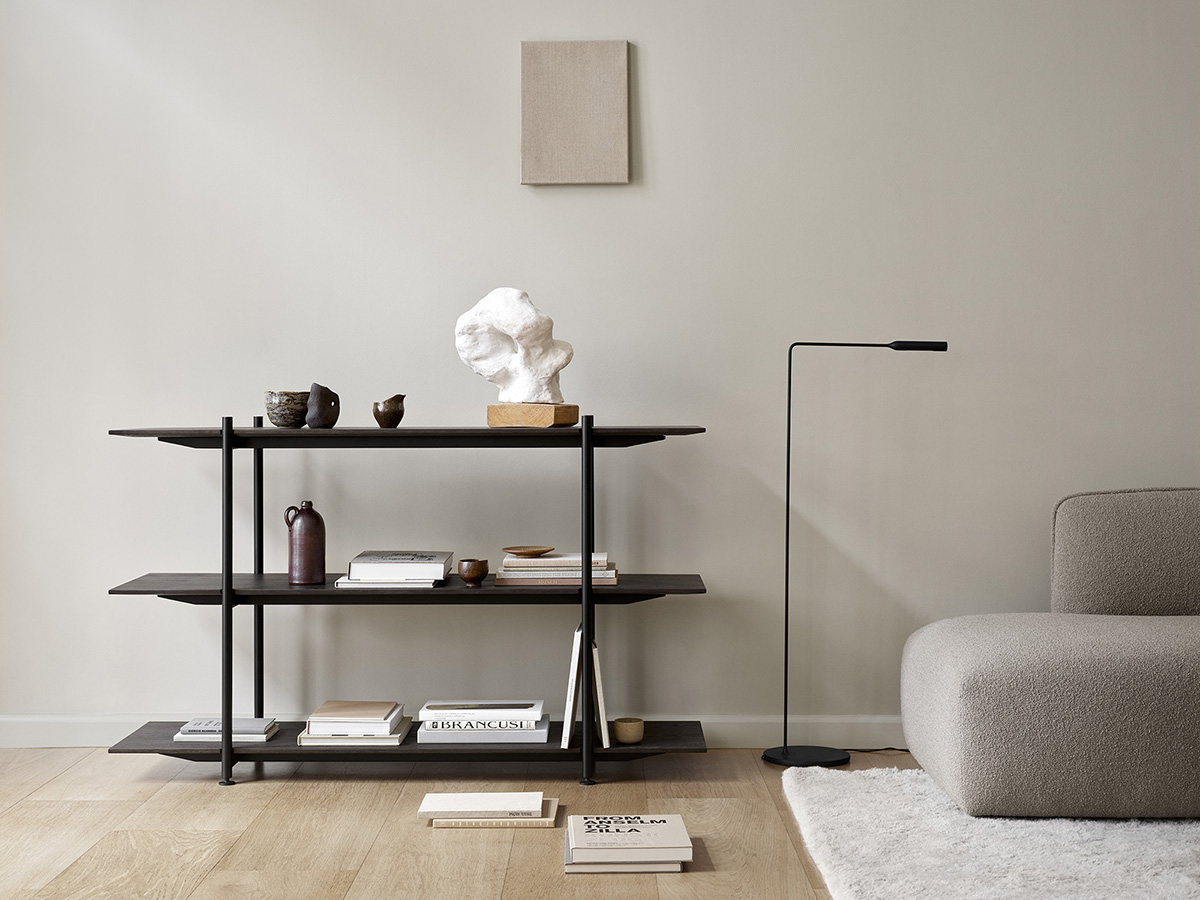 Framing and supporting the slim shelves in brown stained oak veneer, a structure consisting of horizontal and vertical trussed poles in black powder-coated steel creates a sturdy grid with subtle joints. The bevelled details on the end shelves add lightness to the design that can be combined and scaled, even at varying heights to create a more dynamic assembly. While offering a sophisticated storage solution, the system can be placed against a wall or as a freestanding room divider, creating a formal structure and a visual attraction within larger interior landscapes.
Choose one out of seventeen pre-arranged configurations and elevate the design and functionality further with well-considered complements in the form of trays, magazine stands and book supports.