Iittala has stood for progressive design for 140 years, striving to create design that stands the test of time and lasts from generation to generation. Iittala celebrates the anniversary with a carefully curated collection of essentials that represent Iittala's design and core expertise in glass and glass colours. The collection features iconic classics in two colours: a magical and lively amethyst, and an elegant grey.
In this year of celebration, Iittala focuses on the essential. This means staying connected to who Iittala is and will continue to be. It means remaining faithful to Iittala's heritage and respecting the qualities that have made Iittala an icon of progressive Nordic design.
For 140 years, Iittala has stood for design that strives to create essential pieces that stand the test of time, from generation to generation. To commemorate its anniversary, Iittala chose select items that capture the very essence of Iittala's design. The collection is brought to life with a magical amethyst colour and beautifully balanced with a tranquil dark grey.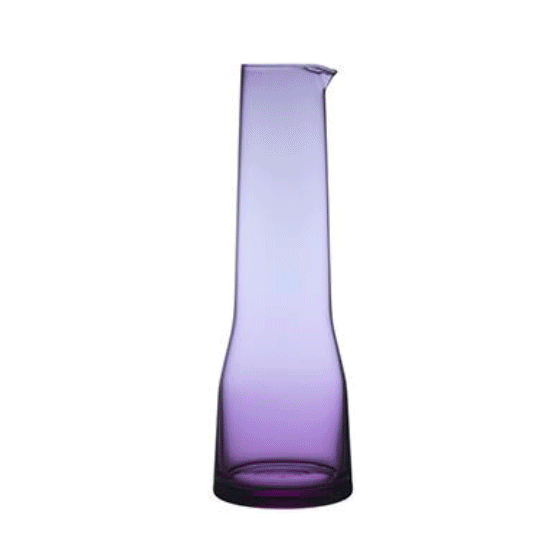 The 140th anniversary collection
Iittala's heart and soul is in glass design and glass colour expertise. Iittala's anniversary collection features essential classics from its 140-year design history. Select pieces are now available in Iittala's annual colour, amethyst.
Magical and bright, amethyst is a special colour that changes shade according to the light. The lilac hue is a radiant interior accent that elevates everyday classics.
The collection in amethyst includes pieces from the Aalto, Essence, Frutta, Kastehelmi and Miranda collections. Items included are the Aalto vase (160 mm and 270 mm), Aalto tealight candleholder, Aalto pressed bowl, Essence pitcher, Frutta pitcher and tumblers, Miranda bowl and Kastehelmi tealight candleholder.
Iittala has also added a new natural, elegant shade of dark grey to its continuous collection. The dark grey adds a beautiful contrasting balance to vibrant hues like amethyst. Pieces from the Aalto, Aino Aalto, Kastehelmi and Kartio collections will now come in dark grey.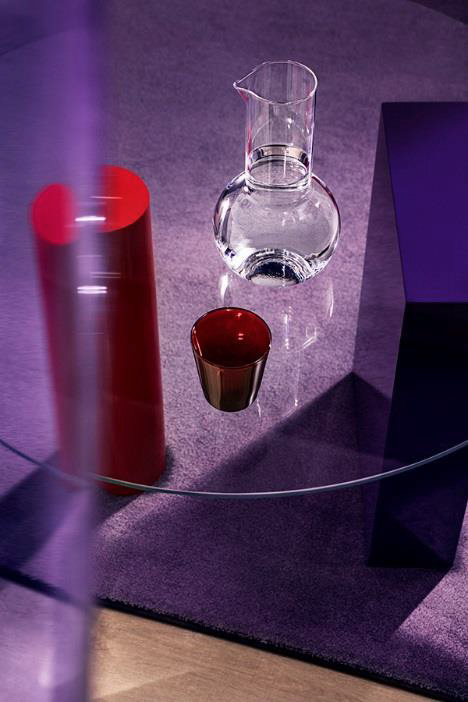 New Kartio pitcher
Known as the conscience of Finnish design, Kaj Franck sought to remove excess in his work leaving only the essentials. Franck realized his goal with his designs, including the Kartio collection, which represents a lively balance between material and geometric form. Refined, versatile and functional, Kartio is a beloved symbol of Nordic design.
As a part of the anniversary collection Iittala introduces a new Kartio shape from the archives. The round Kartio pitcher is mouthblown at the Iittala Glass Factory in Finland. Clear glass and dark grey accentuate the simple sophistication of its form. The new Kartio pitcher will only be available throughout 2021.