"With the Flow Trolley, we wanted to create a versatile design that could be used in any setting, be it at home, in the workplace or in a hotel room. With its grooved trays in embossed metal that make for an understated vibrancy, the Flow Trolley adds a contemporarily elegant touch to a traditional form while bringing simple functionality into everyday life."
— Normal Studio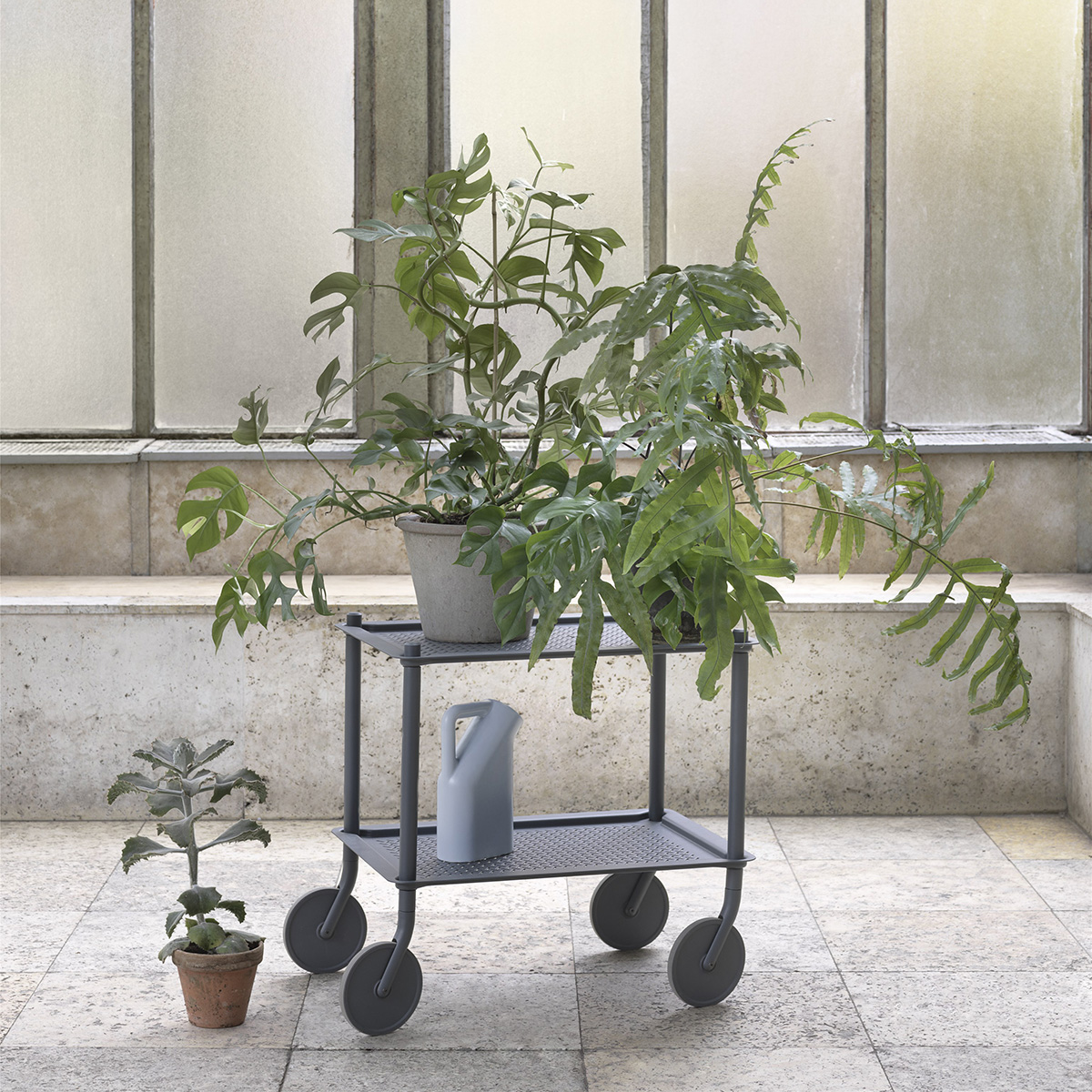 The Flow Trolley by Parisian design duo Normal Studio brings a modern touch to the iconic trolley typology, being a movable storage solution with a light and elegant appearance, paired with the subtle character of its angled feet.
With its trays in punched metal and perforated surface for a distinct character, the surface of the Flow Trolley features a unique interplay that is enhanced when light hits the perforated elements. Designed in two monochrome colors of Grey and Blue-Grey, the Flow Trolley adds subtle notes of contemporary design into the living room, home office or modern workplace.
The Flow Trolley is a flat-pack design for eco-friendly shipping in, taking up less space when shipped, while being delivered in packaging that is made using at least 65% recycled material
"With the Flow Trolley, we wanted to create a versatile design that could be used in any setting, be it at home, in the workplace or in a hotel room. With its grooved trays in embossed metal that make for an understated vibrancy, the Flow Trolley adds a contemporarily elegant touch to a traditional form while bringing simple functionality into everyday life."