With the Flip Table, Jesper Ståhl solves a common problem for those who live in
small homes. It's not one table, but three: a dining table, desk and sideboard. But
who buys all three these days? Finding a solution was a challenge that took a lot of
experimentation, and 14 hinges! Its composition gives the table a different aspect,
depending on how it's set up. It folds lengthways to create three different sizes.
The legs fold behind each other and part of the table top folds upwards while a
side folds down, forming different surfaces which provide character and multiple uses.
It can be used as a dining table for six, a desk when folded once, or a sculptural
side table when folded twice. There are no loose parts; instead the 14 hinges that
adorn every side provide the solution.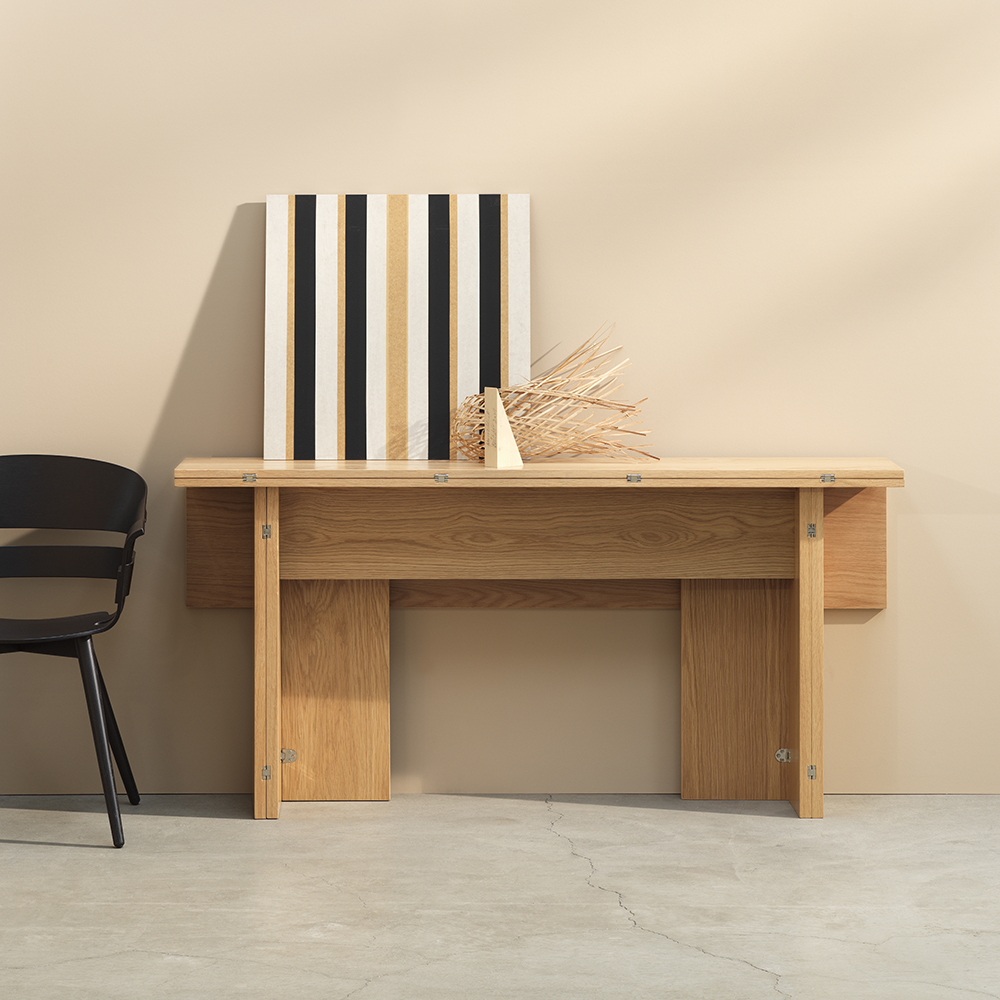 "I already had the basic idea from the first sketches I drew and didn't let it go
until I was 100 per cent satisfied," says Jesper. "What's special about Design House
Stockholm is that they are able to see my idea and take my vision in front of them,
and move it forwards into production.
"The table fits into lots of different environments and I would love to have one
in my home," says Jasper. "It was a clear choice for Design House Stockholm, a
timeless piece of furniture that solves an urban problem," says Anders Färdig. "It's
not always easy for a piece of furniture to manage several functions in one and
still be a good piece, it can feel contrived, but this table adds something to every
situation."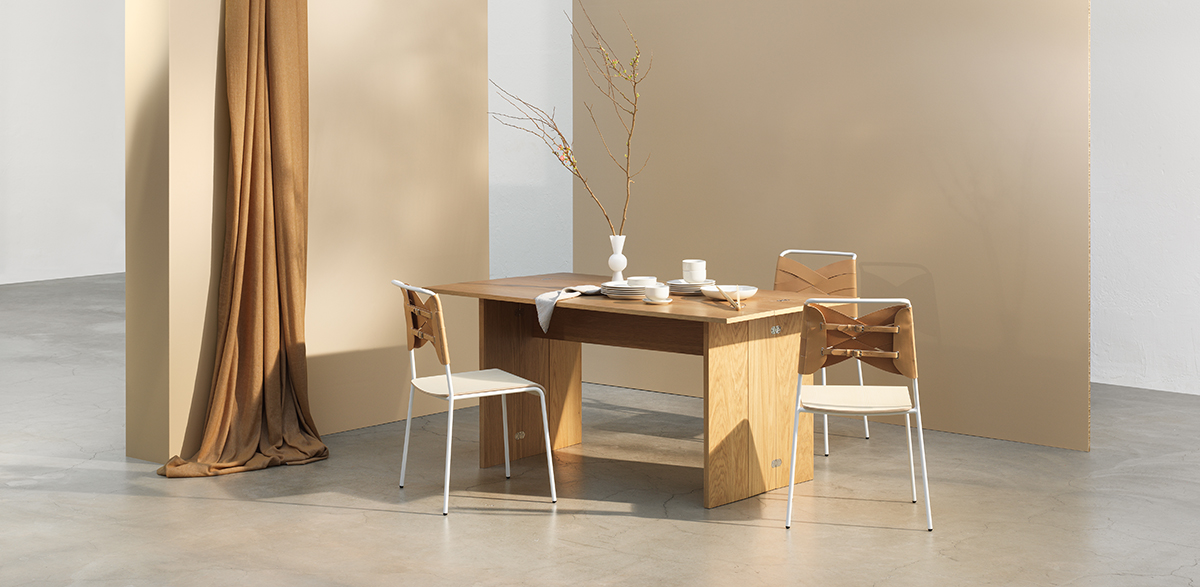 Jesper Ståhl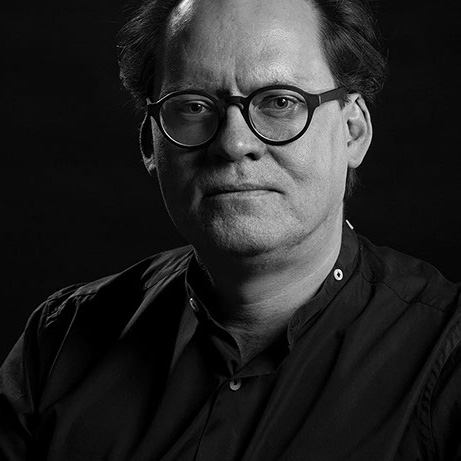 is a Swedish freelance designer with a Master's
in design from the Royal College of Art in London. His
broad portfolio includes everything from tools and cutlery
to furniture and lighting. He has received lots of awards
and recognition, both nationally and internationally. Jesper
is passionate about creating products that are poised
between limitations and the user experience, that aim
to highlight a personality and an expression — through
collaboration, innovation and creativity. His work has a
clear Scandinavian simplicity, often with a personal touch
and a creative construction. These are designs that tell
a story.