Flindt Plaza, a new sculptural post top by Christian Flindt that merges design flexibility and contemporary aesthetics. With its modular build-up that can be adjusted to the surrounding environment, the Flindt Plaza is ideal for creating scenic and larger- scale illumination for the public realms and landscapes of tomorrow.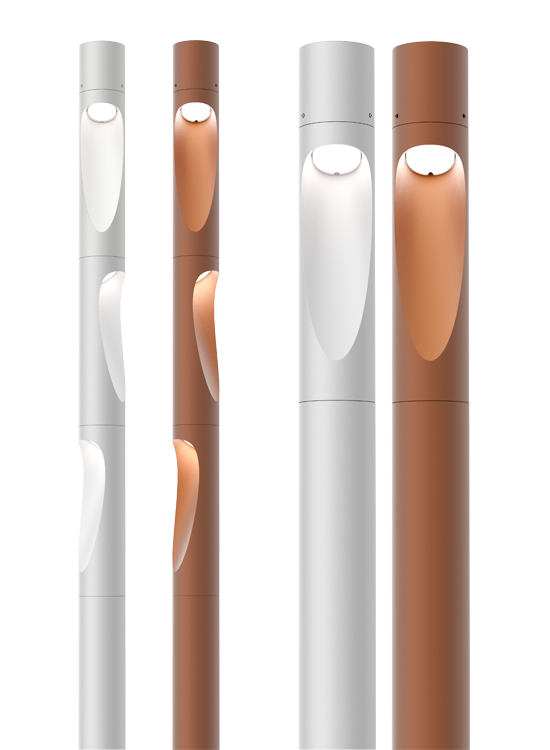 "The Flindt Plaza is all about creating an inclusive and scenic lighting of an environment, not just for safety or having enough lighting to be able to walk around and see objects, but for creating a scene that is attractive and invites people to play and be social outdoors. This is more important than ever for urban spaces and urban planning," says Kasper Hammer, Director, Product & Design – Architectural & Outdoor at Louis Poulsen.
The Flindt Plaza is based on a modular principle and can in some configurations be designed to allow four highly flexible light heads on one pole.

The fixture emits a downward directed light. The light source is hidden at the top, inside the asymmetric carving on the side of the post top where the gradient serves as a reflector that softens the light and forms an attractive organic shape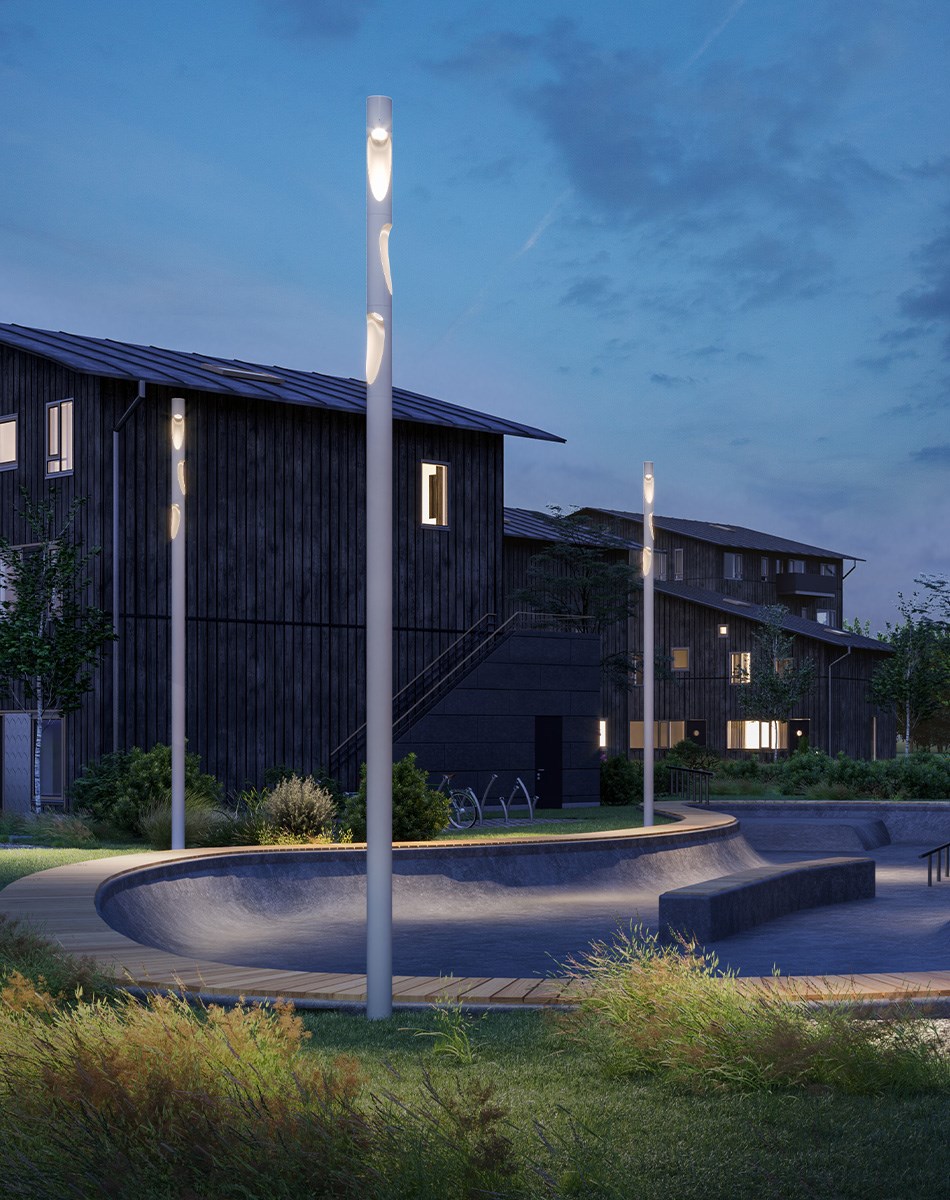 The Flindt Plaza meets the need for scenic and flexible, as well as discreet, larger-scale illumination in a range of applications from public parks, urban squares, city centres and ocean fronts.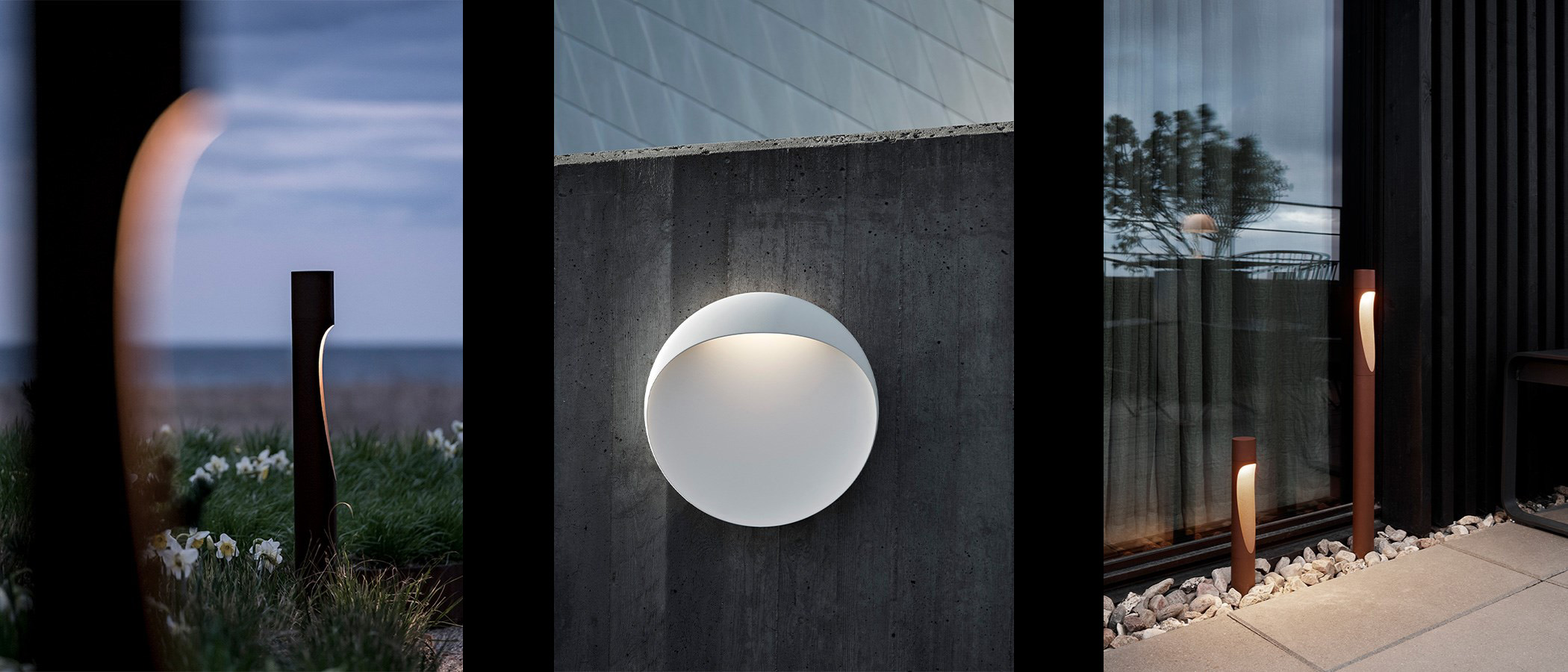 The Flindt Family
Based on the same design language and key idea of the Flindt family, one single asymmetric carving opens up the light. This distinctive carving adds character to the luminaire and serves as a dimming reflector, softening the light and making it more pleasant in the dark, while also directing it precisely where needed.
Christian Flindt (1972-) graduated with an MAA and MDD from Aarhus School of Architecture in 2002. He then started his own design company in 2003. Here, he placed high emphasis on communication between people, and his focus on this area finds expression in his approach to re-evaluating furniture. He wants his furniture to inspire people to make new connections.
Christian Flindt's fresh and daring designs in conventional constructions prove that he is a designer with the courage to experiment. He develops innovative furniture and through his work with LED design, for example, he succeeds in blending disparate fields such as lighting and furniture design.
Christian Flindt began working with Louis Poulsen in 2006, since when he has developed the Flindt Bollard, the LP Xperi, the LP Grand, and the Flindt Wall. The latter won the Danish Design Award in 2019.
Christian Flindt is also known for his sculptural and rightfully praised chairs: Orchid, Ripple Chair and Light Lounger.
He has held exhibitions and participated in trade fairs all over the world, and has been awarded a string of prizes including: the Bo Bedre Design Award 2005 and the Bolig Magasinet Design Award for the Flindt range he created for Louis Poulsen, the States Art Foundation Kunstfonds three year workgrant in 2012, the Knud V. Engelhardts Memorial scholarship in 2013, the ELFORSK Price in 2014 by the Danish Department of Energy and Electricity with "Flindt Bollard" for Louis Poulsen, and in 2015 the Kold Christensens honorary scholarship.