This year, you may spend a night inside a cracking ice cube, hibernating the winter with the midnight sun, gently embraced by the old, wise oak. Other suites feature dancing ballerina auroras, thought-provoking abstract concepts about life and love, and interactive, playful designs at the intersection of art and technology. The artists who come up with suite ideas never cease to amaze us with their creativity.  
In total, 34 artists from 13 countries have spent an intense couple of weeks in Jukkasjärvi, Sweden, to create the 29th annual incarnation of the ephemeral hotel that is entirely made out of ice and snow from the free-flowing Arctic river Torne.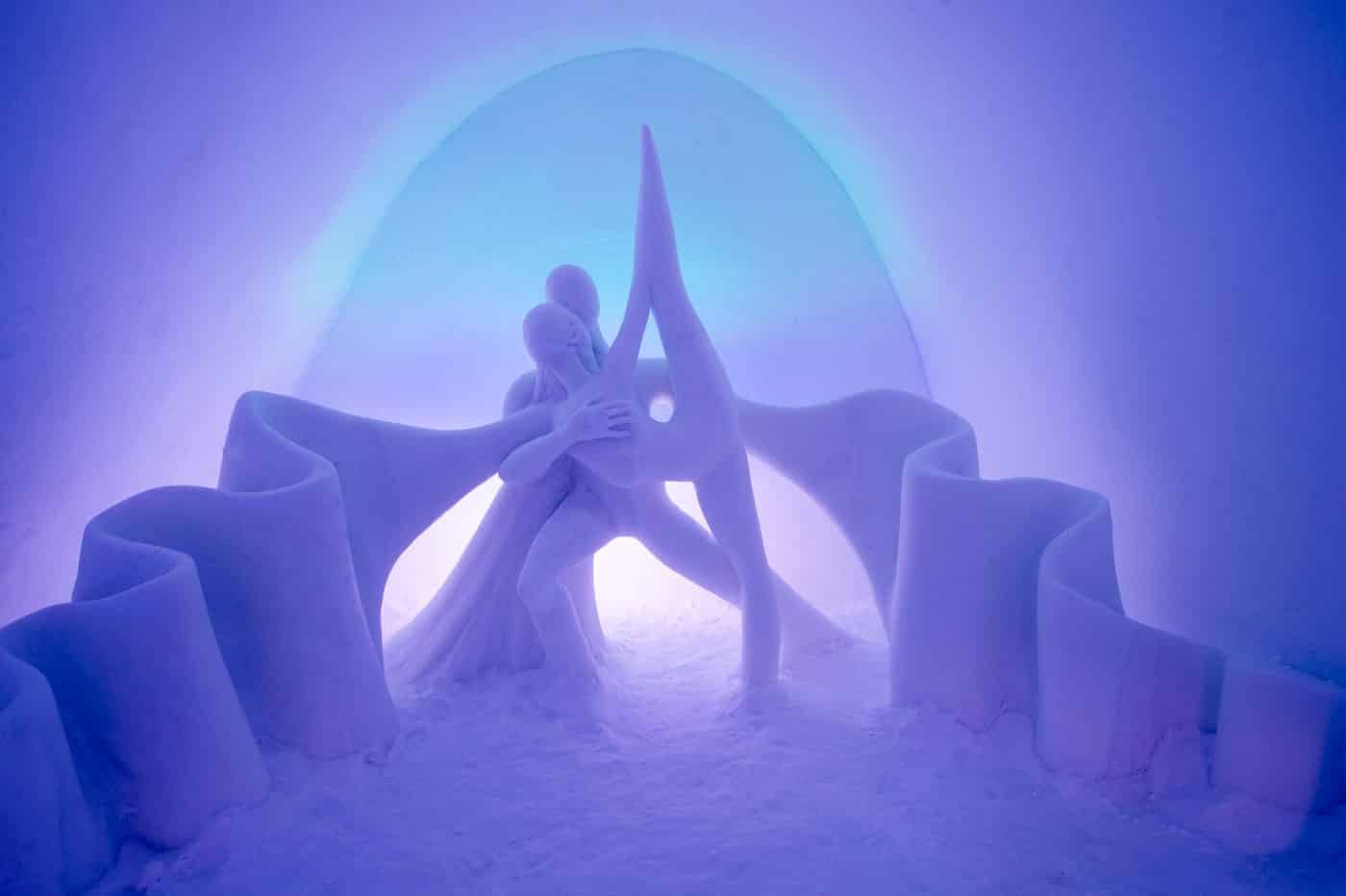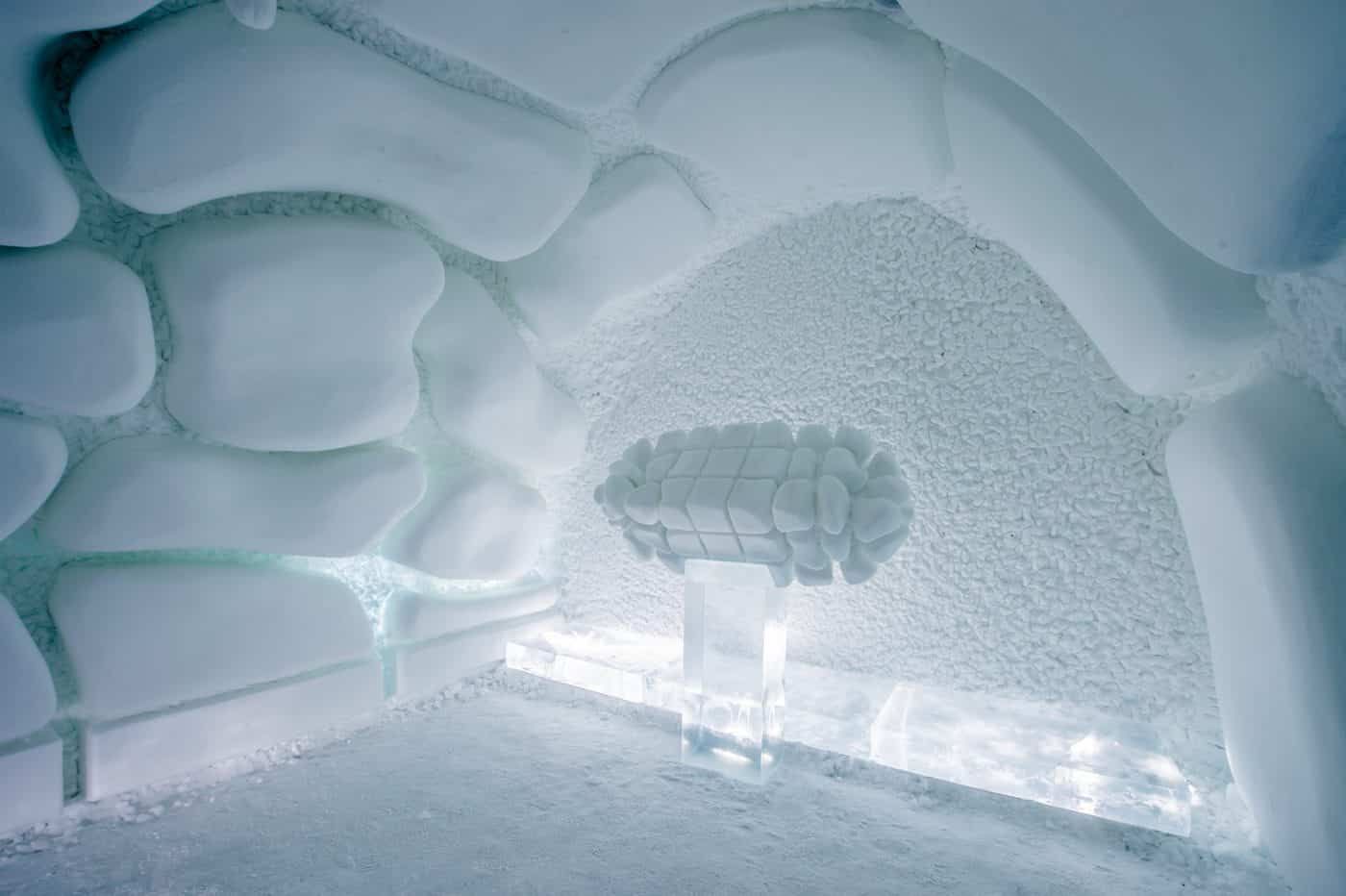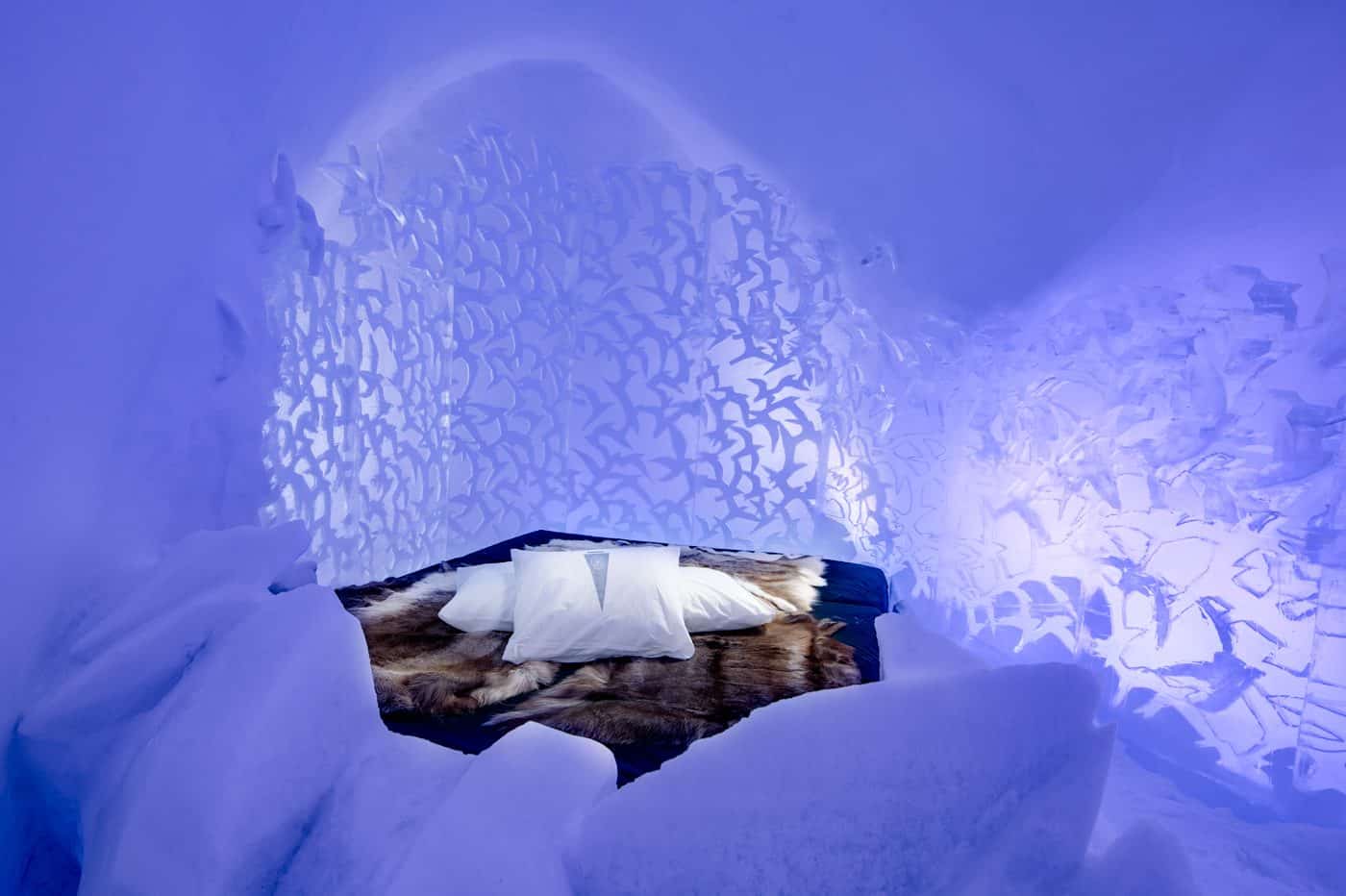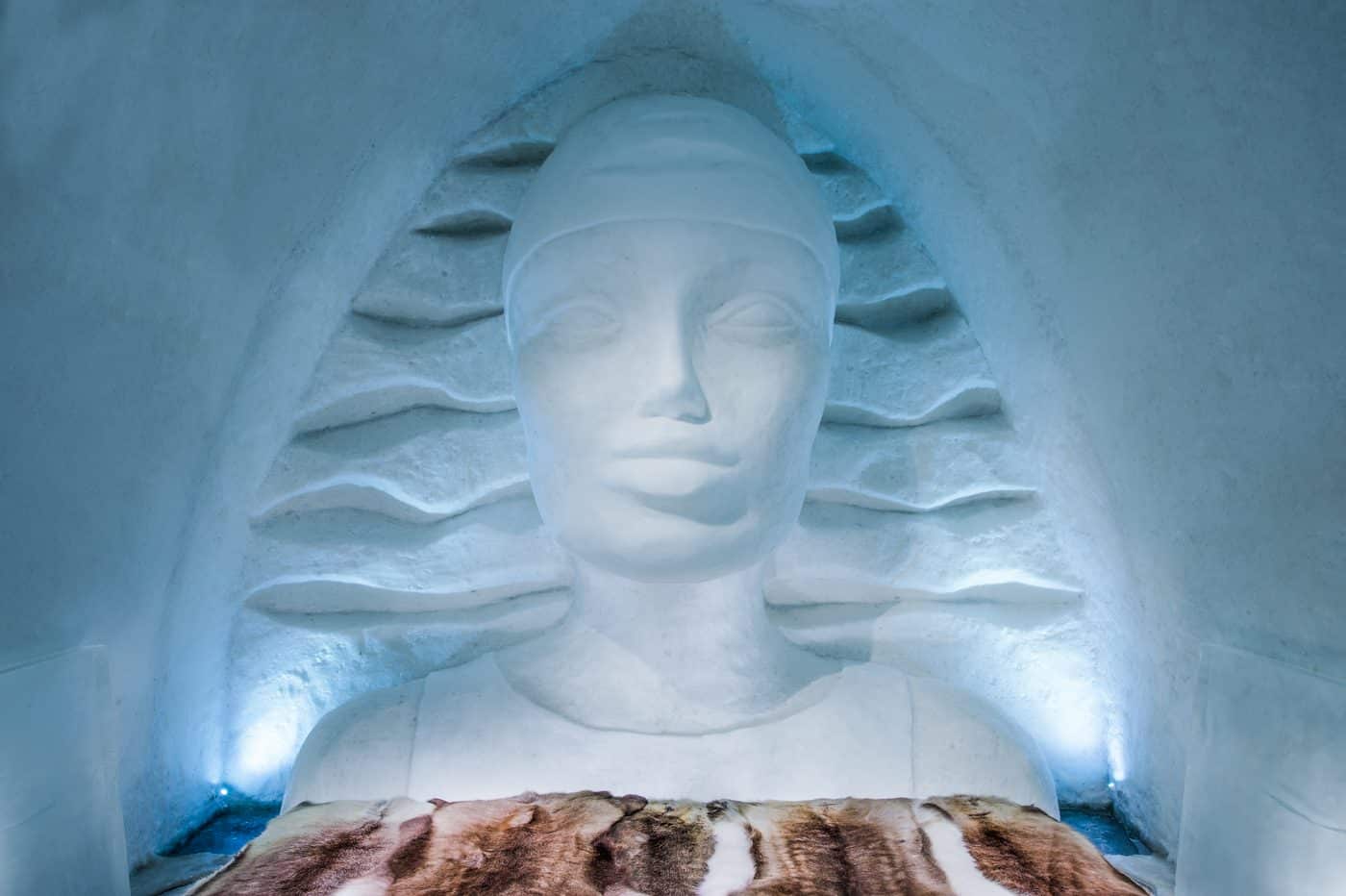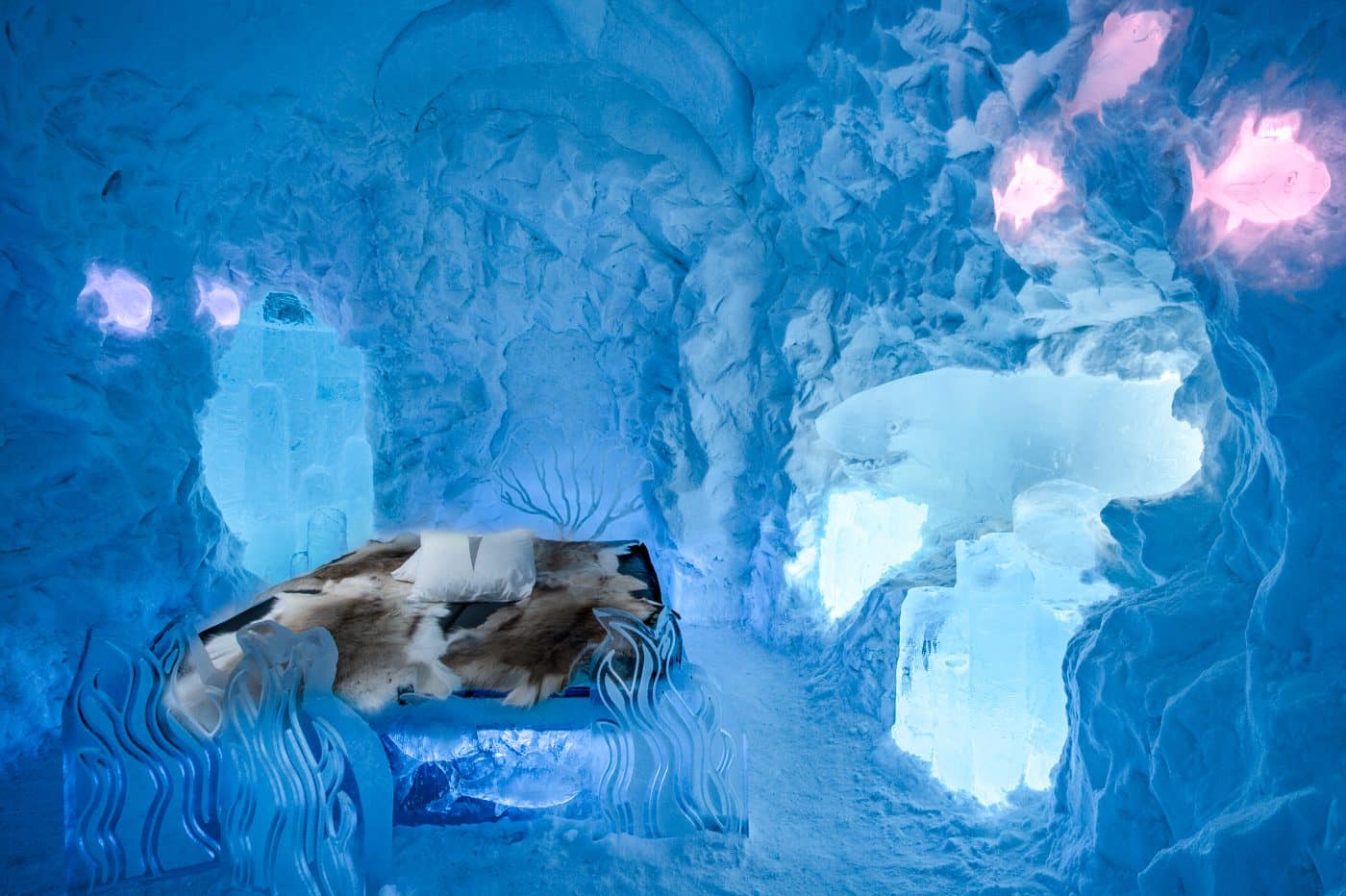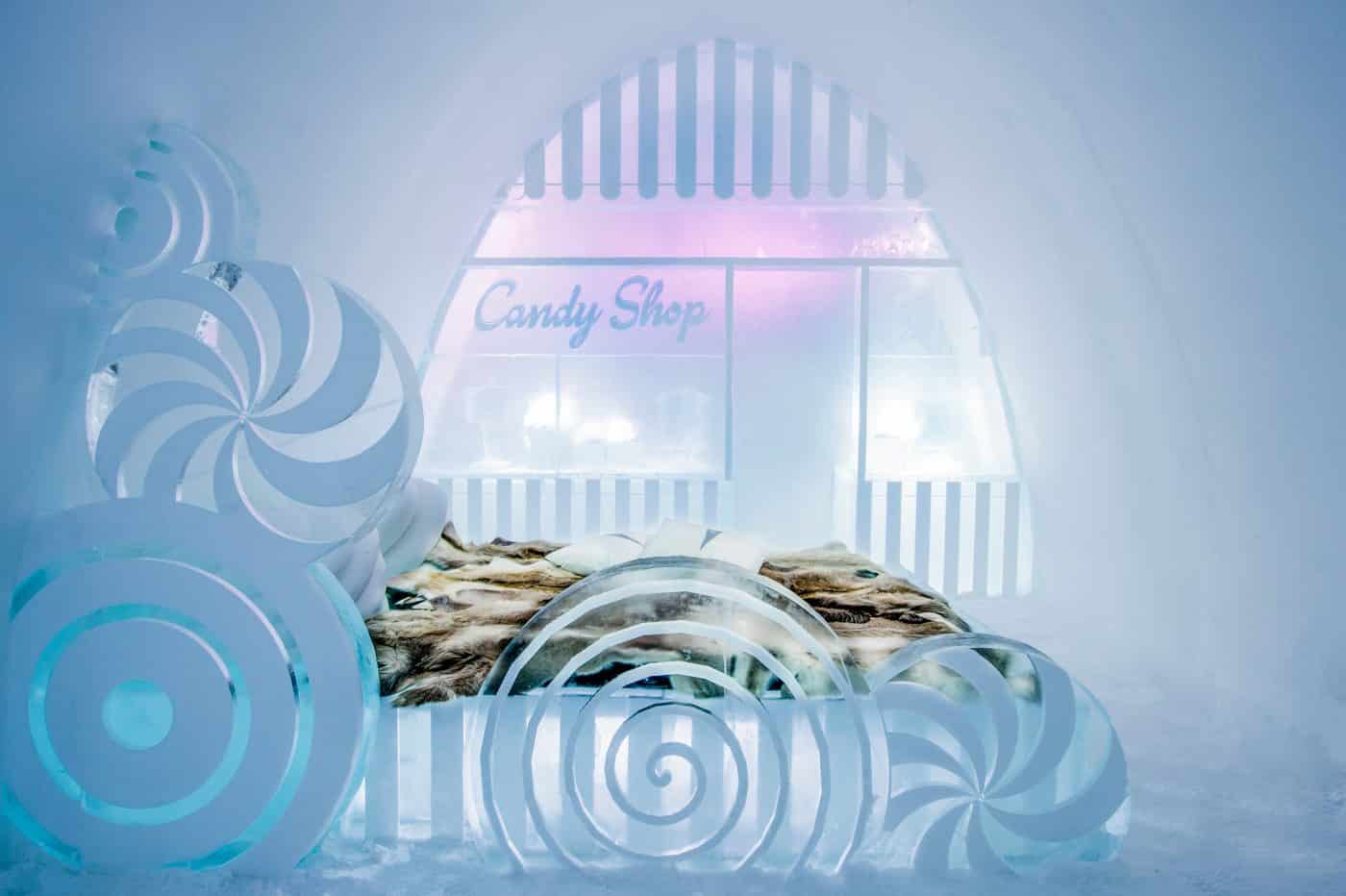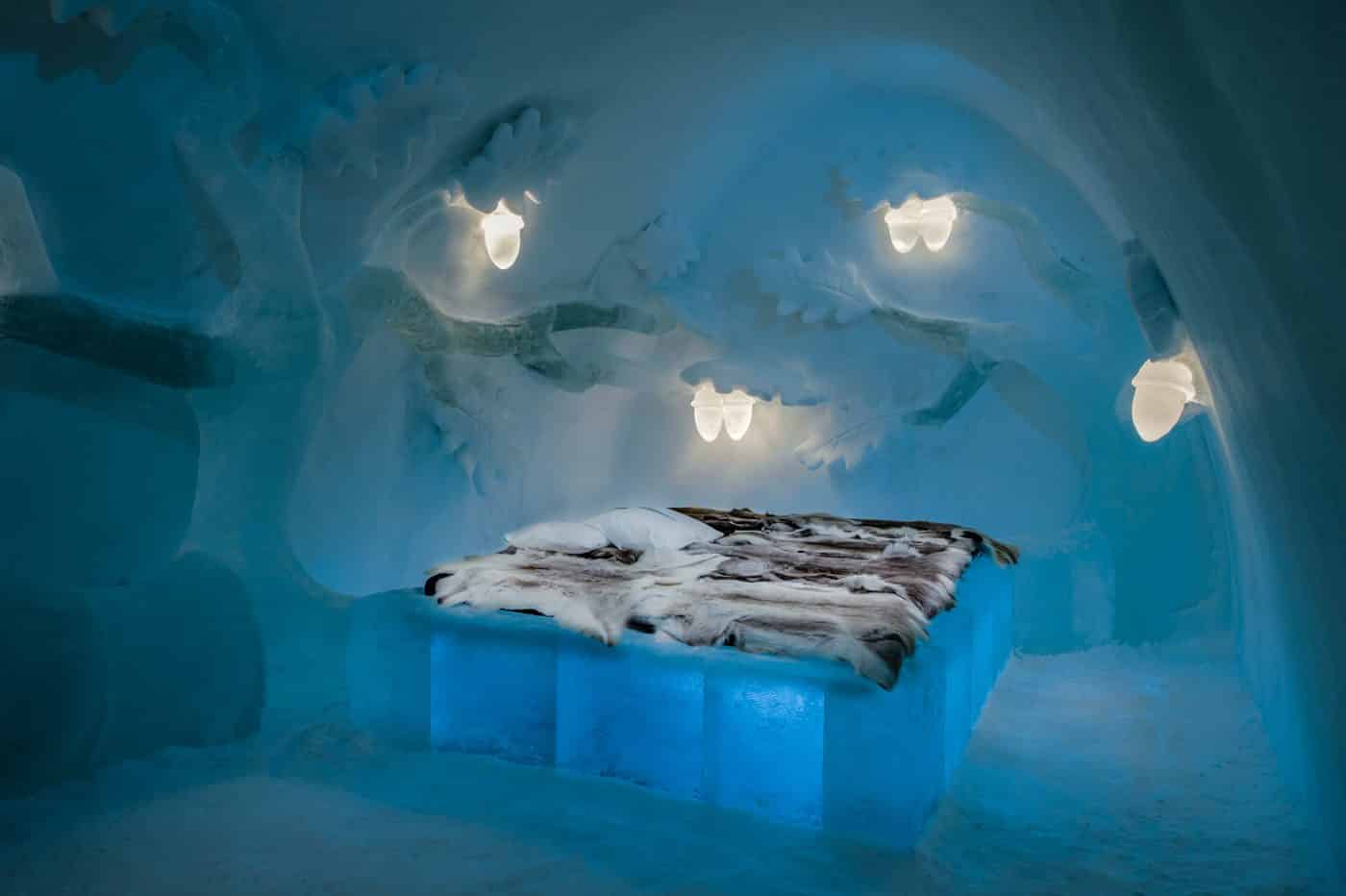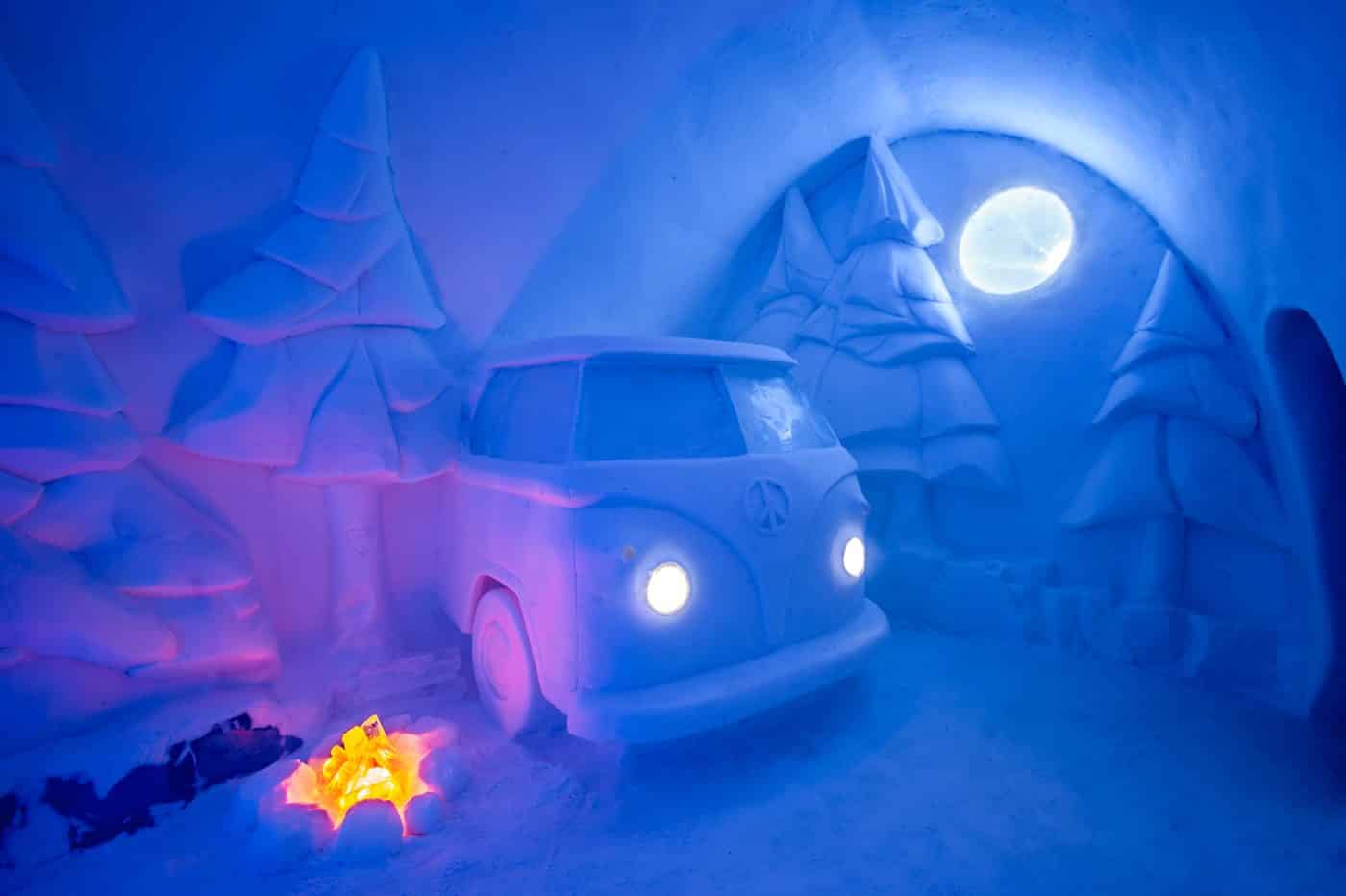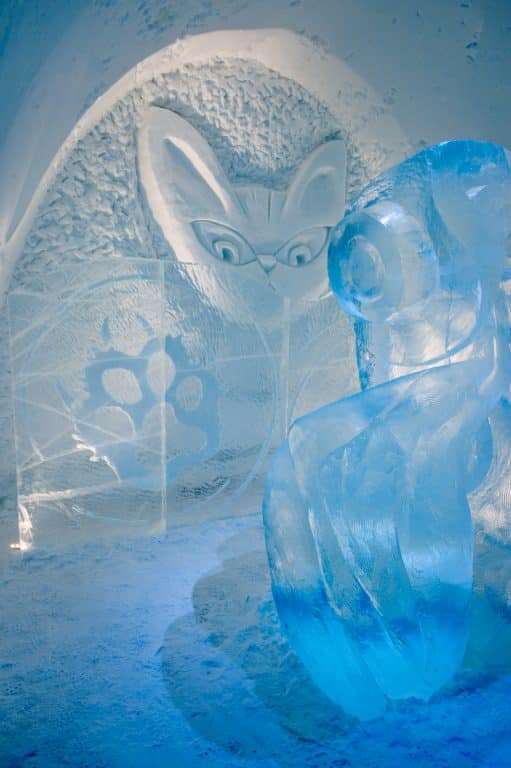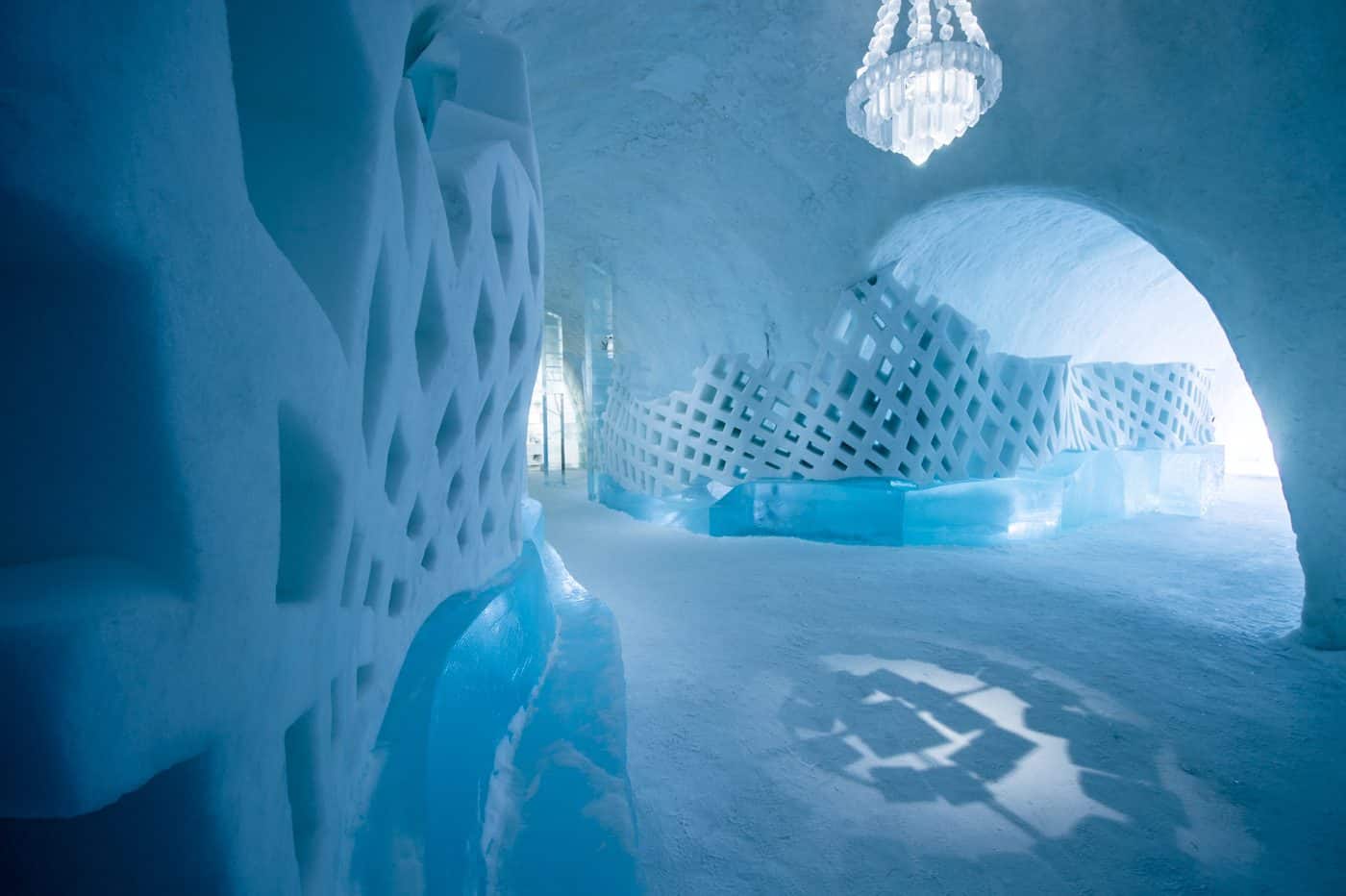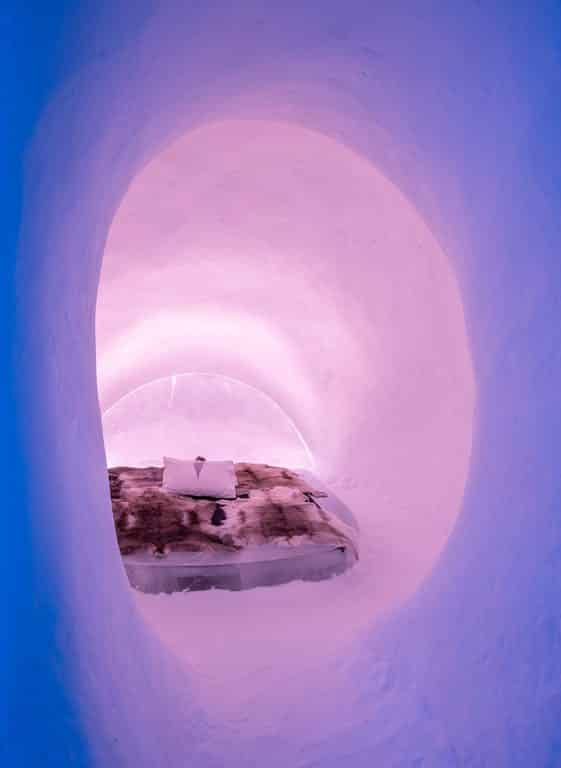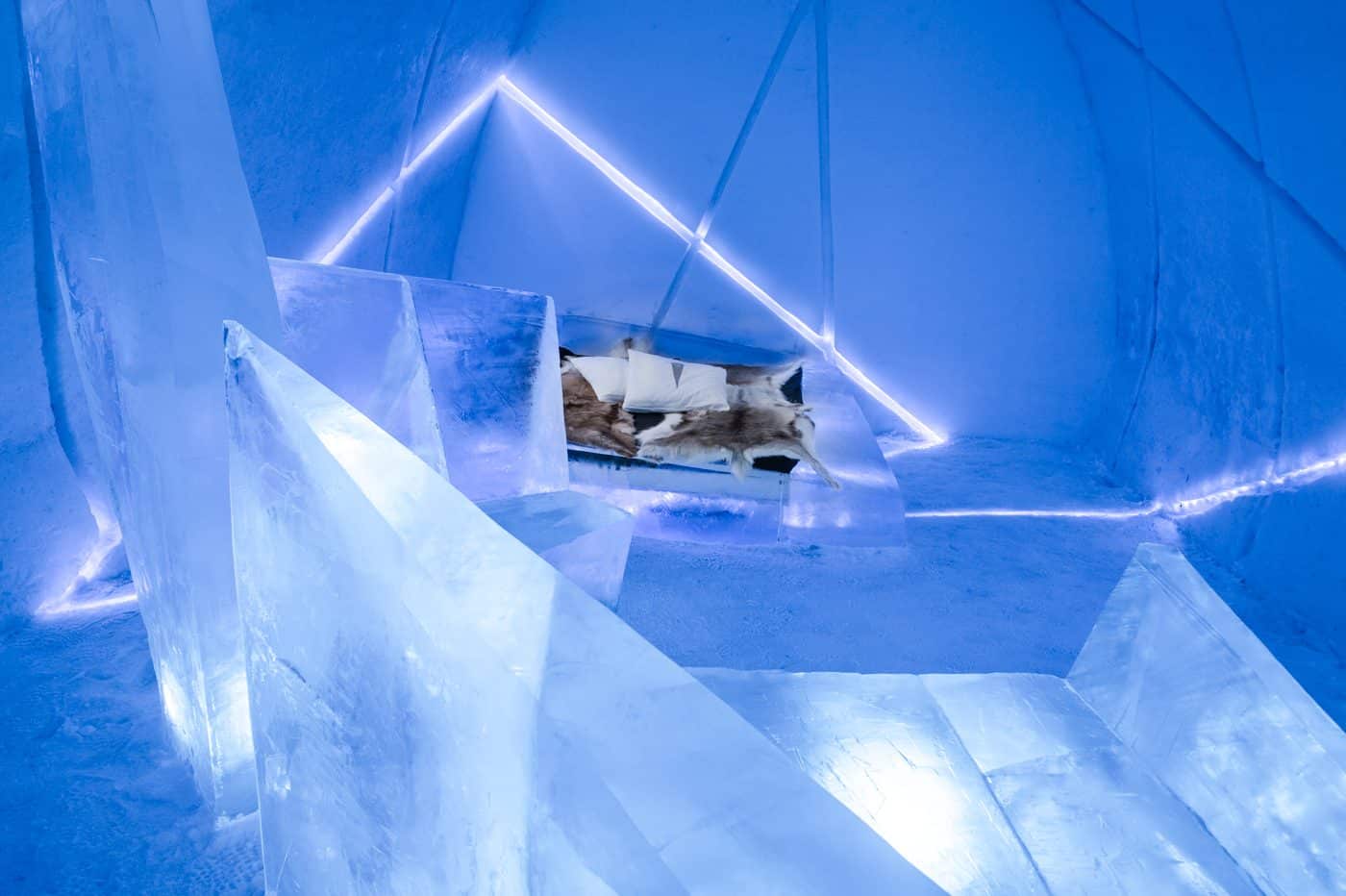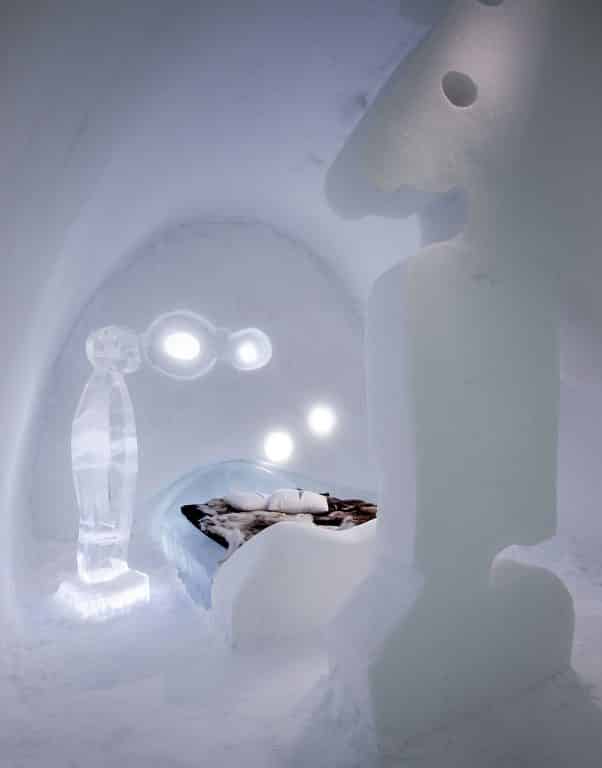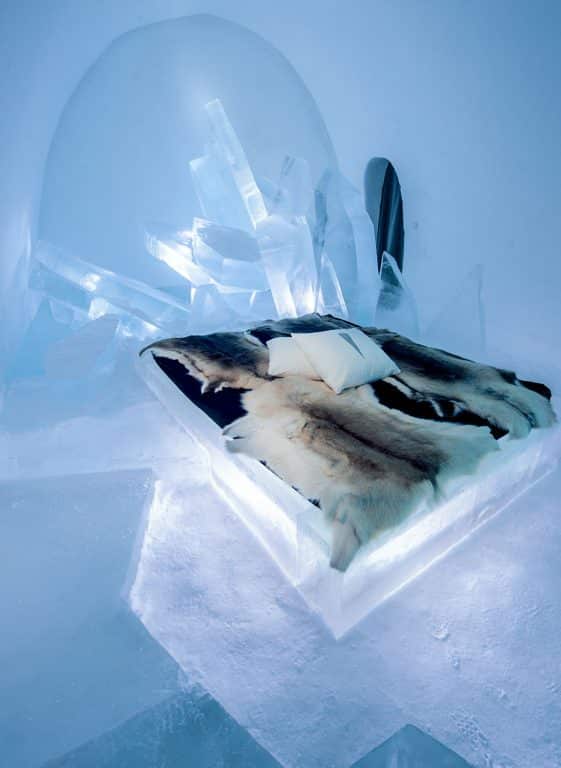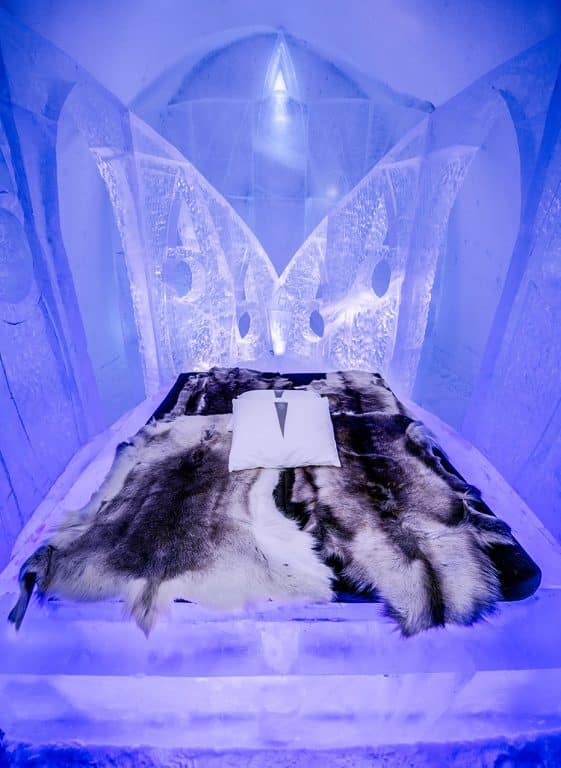 An ephemeral art exhibition takes shape 
Building the seasonal hotel demands a large amount of work, beginning in March when 2 500 tons of ice is harvested from the Torne River. The ice is then stored cold until October when the building of ICEHOTEL starts. A portion of the ice is ear-marked for making glasses, plates and bowls as well as international commissions for events and pop-up ice experiences. 
A couple of weeks before the opening, 34 artists from 13 different countries arrive in Jukkasjärvi to sculpt 15 unique suites of ice and snow, one ice ceremony hall for weddings and ceremonies and the main hall, featuring the iconic columns and chandeliers that have become synonymous with the hotel. A building team, the ice production, art support and lighting designers work together with the artists in the building of ICEHOTEL, and create an additional 20 ice rooms. 
ICEHOTEL in figures  
ICEHOTEL is entirely made of snow and ice from the Arctic Torne River, Sweden's largest national river. 

 

The annual hotel is built over 12 weeks October – January, only to melt back to the river in April. 

 

The total amount of ice used by the hotel equals 10 seconds' water flow in the river Torne. 

 

The iconic chandeliers hold 1 000 ice crystals sculpted and mounted by hand. 

 

The main building material is "snice" (a mixture of snow+ice). 30 000 cubic meters of snice – that's the equivalent of 110 million popsicles – are used for the floors, ceilings and walls of the hotel. 

 

Out of 150 applications, 15 teams are selected and invited to create their suite concept. 

 
Each year, ICEHOTEL is visited by around 70,000 guests from all over the world, about 50 wedding couples get married in the sparkling ceremony hall. Most visitors stay three nights (only one in an ice suite and the rest the warm rooms that the hotel also offers) and the bucket list experiences to be checked off the list include northern lights, snowmobiling and dog sledding, ice sculpting and of course tasting the bespoke ice menu at ICEHOTEL Restaurant, – a five-course festive dinner on plates made out of ice, straight from Torne River. 
Art symposium with artists from all over the world in Jukkasjärvi 
15 artist teams were chosen from around 150 applications by a jury made up of Senior Advisor at ICEHOTEL and leader of the jury, Arne Bergh, artist support manager Luca Roncoroni, lighting designer Olof Lange, Johan Larsson who works with the ice production, designer and artist Marjolein Vonk, amongst others.  
– It was a challenge for the jury to choose the 15 winning designs for the 29th rendition of ICEHOTEL. But we are very happy with our selection and this winter, guests can enter an amazing wonderland and explore everything from the deep sea to forests and incredible skies. Every winter I say that 'this is the best ICEHOTEL so far' – but this year it definitely is, says Arne Bergh.
The contributions came from all over the world, Sweden, USA, India, Canada, Mexico and New Zeeland, to name a few.
Sustainable ice experience year-round 
Since 2017, a permanent ice and snow experience with 20 rooms and ice bar is available in Jukkasjärvi. Inside ICEHOTEL 365, the design also changes every year and runs on solar power in the summer months. 
ICEHOTEL is more committed than ever to sustainability and in the past year, ICEHOTEL has been awarded two sustainability certifications, the Nordic Swan eco label, and Arctic Sustainable Destination.   
Design a suite for the 30th anniversary 
Feeling inspired to submit a suite design? Winter 2019/20 ICEHOTEL celebrates its 30th anniversary as the world's first hotel made of ice and snow, and you can enter your submission to become one of the designers. The best part – you don't need to have a license in ice sculpting.  
Arne Bergh says about the jury process:
– We don't look so much at professional background or technical skills – our focus is on the concept. It has to be an original idea and push the boundaries of what is conventionally considered ice art. If your idea is good, then we will provide the tools and training to bring it to life. Application is open from late January 2019 – April 30, 2019.
Photo Asaf Kliger.