New theme exhibition at Furniture Design Museum
October 12, 2019 – March 1, 2020
The furniture design museum's collections today represent over three hundred designers, Nordic and international. Sixty of them are women, which means that only twenty percent of the collection's objects are designed by female designers. It is not satisfactory, but unfortunately that is how reality looks, both historical and contemporary. Today, seventy-six percent of Sweden's professional furniture designers are men, despite the fact that the majority of students in our design education programs are women.
With the exhibition FEMALE TRACES, the Furniture Design Museum wants to highlight women as the originators of some of the world's most acclaimed furniture. We present sixty female furniture designers, from the early pioneers to today's young professionals.
Through the exhibition, we want to showcase the creativity, knowledge and strength that have been and are found in female designers. Some have become shining stars on the international design scene, while others have been shadowed by male collaborators. With an exhibition and an upcoming seminar we hope to contribute to a discussion about the conditions for a more equal design and furniture market. We hope you would like to join that conversation.

Adress:
Magasin 6 – Frihamnsgatan 50, Stockholm Postal: 115 56 Stockholm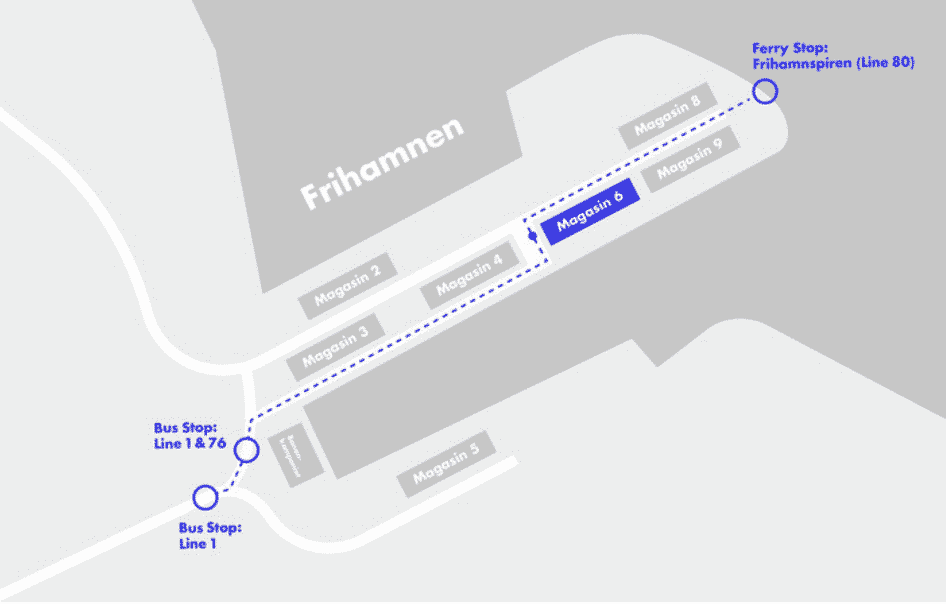 Public transport:
Nearest Bus stop: Frihamnen (bus 1 or 76)
Nearest Subway station: Gärdet station.
About the museum
The Museum of Furniture Studies, opened in February 2018, is based on the private collection of Kersti Sandin and Lars Bülow. This comprehensive collection has been built up over their 40 years of experience as professional designers and architects and has arisen from a shared interest in Scandinavian and international furniture design.
Their recent roles – Sandin as professor of design and Bülow as company director and design manager in the industry – have given them the insight that the material furniture culture and production need to be experienced and studied in detail by today´s students and professionals.
With a focus on original designs from a variety of periods and by illustrating the development of functions, materials and techniques, the museum aims to create a platform for the study and development of the furniture of tomorrow.