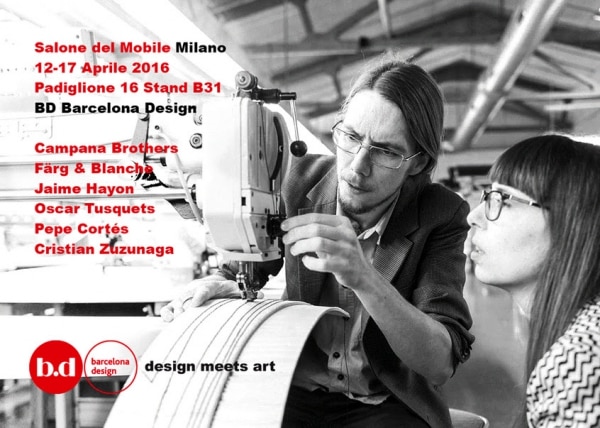 Fredrik Färg & Emma Marga Blanche are proud to present the COUTURE armchair
made with Wood Tailoring™ technique, produced by BD Barcelona Design: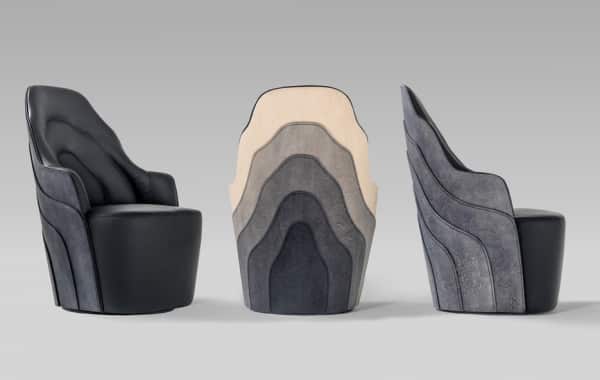 Fredrik Färg and Emma Marga Blanche are a young couple of designers (with Swedish and French
origins respectively) who add personality, technique and innovation. They have been developing a
technique over the years at their studio in Stockholm, being bapitised and registered as Wood Tailoring
™
,
which includes the use of sewing machines on hard materials like wood, to unify different parts.
With it, the patterns created have an aesthetic value within themselves and offer amazing results.
The first pieces made using this technique, which require an abundance of artisanal ability, were
presented by Färg & Blanche at the Stockholm Fair in 2014 as a conceptual project. BD has taken up
the challenge and has adapted to the prototypes and serial production, materialising the now new
presented chair, re-baptised with the name Couture. An evolution to its form has taken place to make
it more comfortable with additional armrests and a swivel base, so that this piece be much more
functional and not just beautiful.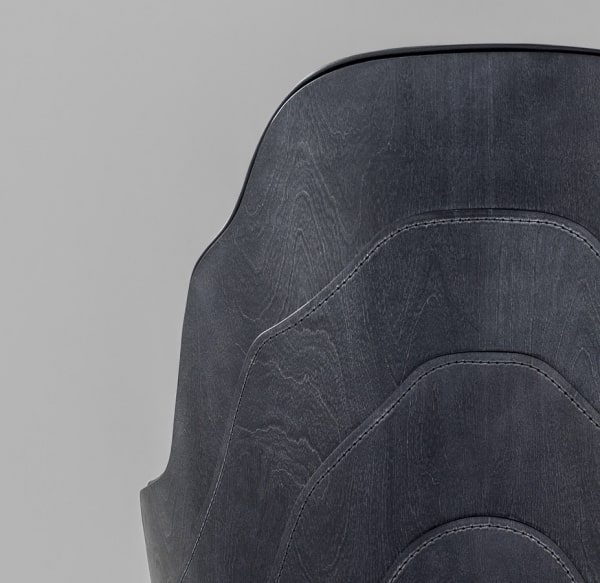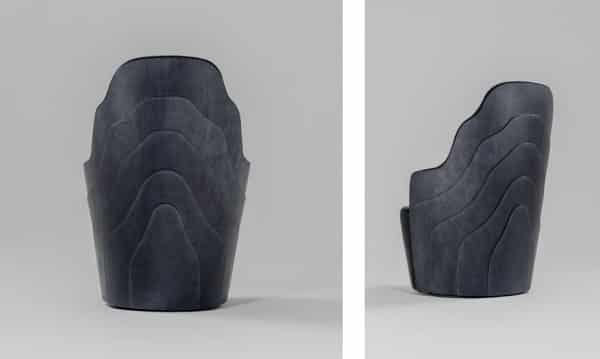 "We have been experimenting with extreme sewing technology for our very different projects and
experiments since we opened our design studio, so we had the desire to go even further and try
in a harder material. Our drive is to find new production methods and ways of using a material.
We have a big workshop in our atelier, with wood and sewing machines where we can experiment
directly on a full scale. Sewing is usually concerning only soft materials, but we use a heavy-duty
sewing machine to sew wood. It's a raw poetry that fuses the hand-made with the industrial.
Layers of thick plywood are stitched together to make the Couture Armchair, where the sewing
represents a topographical map with an organic pattern that resembles the growth of wood
(the same pattern reappears on the front part with its upholstery). We wanted to create an
armchair with a strong focus on the pattern created by the seams and where the craft is really
visible. The use of a gradient amplifies the effect of the layers and the feeling of attaching two
hard materials together."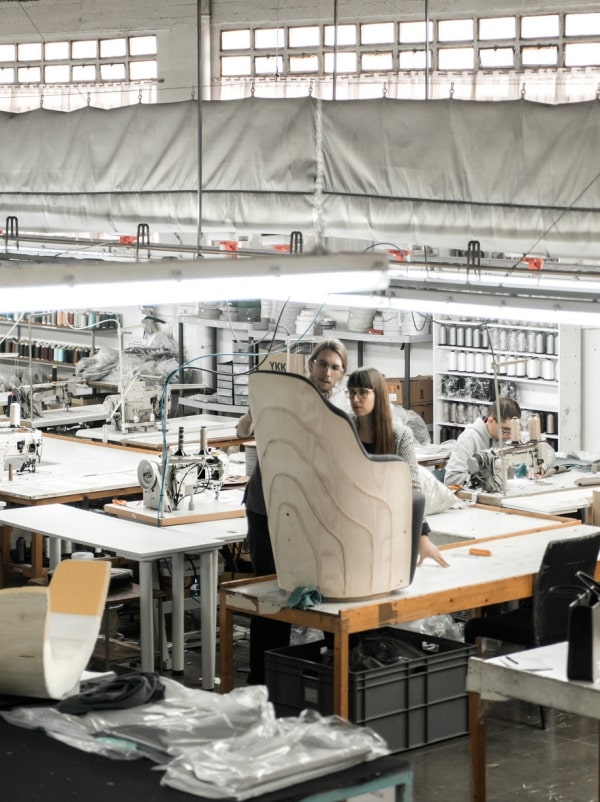 Fredrik Färg & Emma Marga Blanche will be present on
BD Barcelona stand, Hall 16 B31
Tuesday 12 April 13:00-16:00 Wednesday 13 14:00-17:00.
Contact Färg & Blanche
For more info or if you like to book an interview please contact:
Fredrik Färg +46 705 509181