Designed from the idea of creating a grand, modular design, the In Situ Modular Sofa can be tailored to the individual space and taste of its user yet with its modular elements hidden through the subtle detailing of its steel frame, paired with a deep comfort and soft seat.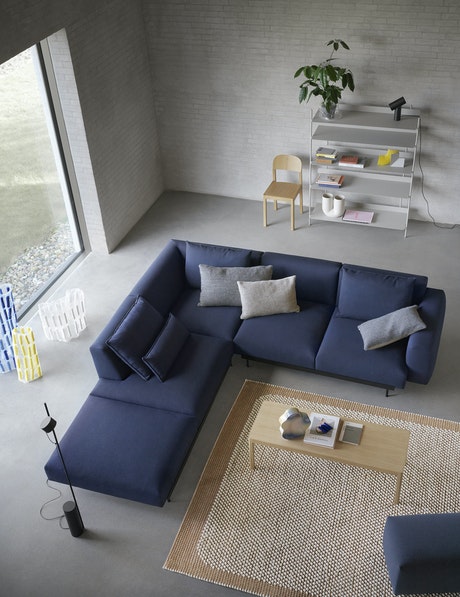 Here, we visit designers Anderssen & Voll in their Oslo studio to explore the modularity and versatility of the In Situ Modular Sofa.
Exploring the In Situ Modular Sofa by Anderssen & Voll for Muuto from Muuto on Vimeo.
"With the In Situ Modular Sofa, we wanted to combine the functions of modularity with the beauty of simple, elegant lines and a deep comfort. We sketched a profile that runs along the seat and back of the sofa to subtly hide the visual elements of modularity, giving it a unique character while bringing the individual modules together for a complete appearance. This is paired with grand, sculptural lines and the inherent comfort of its soft seat", says design duo Anderssen & Voll and adds: "The In Situ Modular Sofa combines the grandeur of traditional Italian sofas with the refined simplicity of Scandinavian design, making it the heart of any space."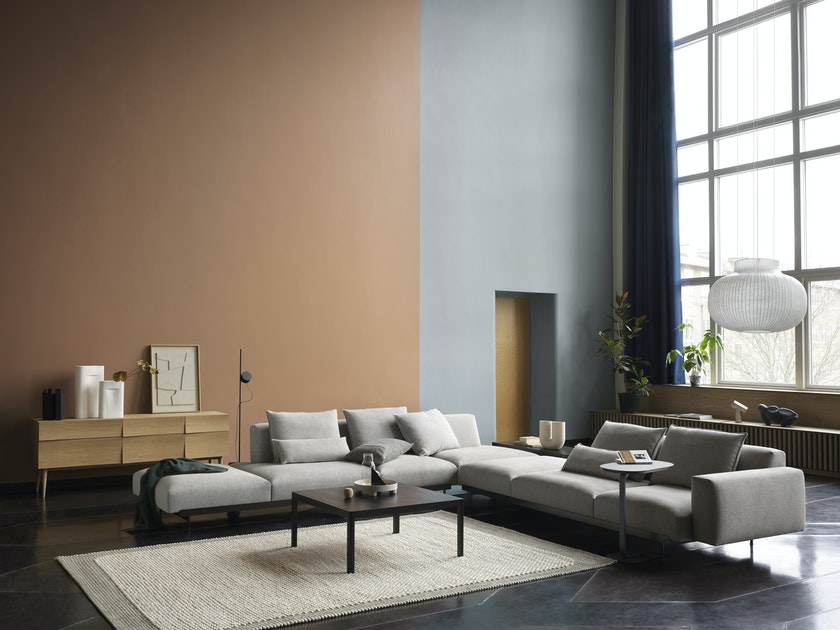 On the modularity of the design, the duo notes: "We wanted In Situ to be a sofa that could scale up and down in size, so it would feel like a really nice 2-Seater but could also grow to be a super big sofa landscape", and continues: "We implemented some design features that would unify the modules so you wouldn't read them as singular modules put together by using the steel bar to achieve a more unified expression."
The name of In Situ refers to site-specific sculptures that have been created in the place in which they are to be shown. As with site-specific sculptures, In Situ allows for its user to create their own modular configuration of the design to the exact aesthetic and functional needs of their space, whether it's a home, hospitality space, lounge or workplace.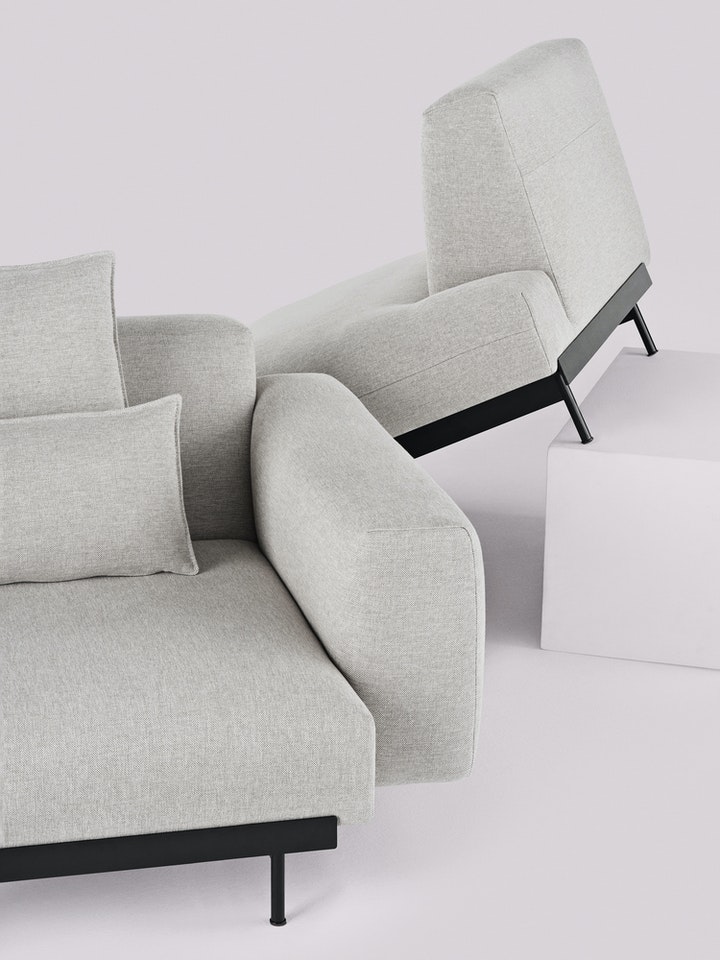 Underlining the expression of the sofa, the In Situ Cushion features elegantly stitched details, available in two sizes: The larger adding extensive comfort to the design and the smaller for a cosy, soft touch.
Choose from any of the 30 predesigned configurations or create your own, using the 9 different seating modules and 2 loose cushions.