FOLDED OBJECTS is an exhibition that consists of unique architectural mini-works – hand-folded by  Poul Christiansen, as part of a celebration of his 54 years of significant work with design and lighting as well as the 50th anniversary of the iconic Sinusline.
It all began with an egg carton. The year was 1967, and Poul Christiansen was just 19 years old, when he applied to the Royal Danish Academy of Fine Arts – School of Architecture. One of the assignments in the entrance examination was to design a new egg carton. The shape of the egg inspired him to fold a sheet of paper along beautiful curves: ellipses, parabolas and sine curves. The folds gave rise to soft, organic, spatial forms. Forms suited for holding and protecting.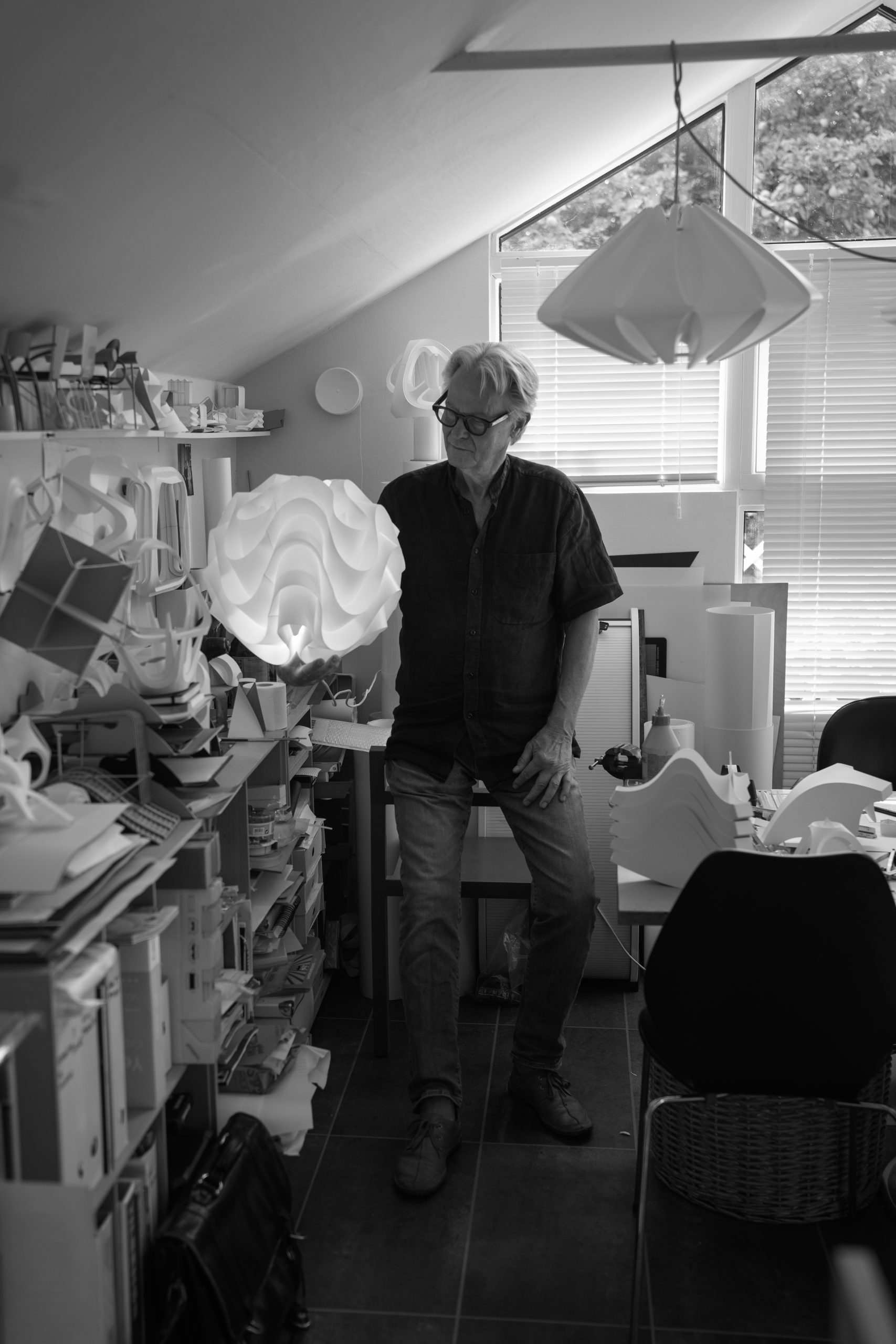 Although his folded objects for the entrance exam never resulted in innovative egg packaging, they did mark the beginning of a lifelong collaboration with the lighting firm LE KLINT and a pioneering pleating technique that over more than five decades has turned out many, many new LE KLINT lamps.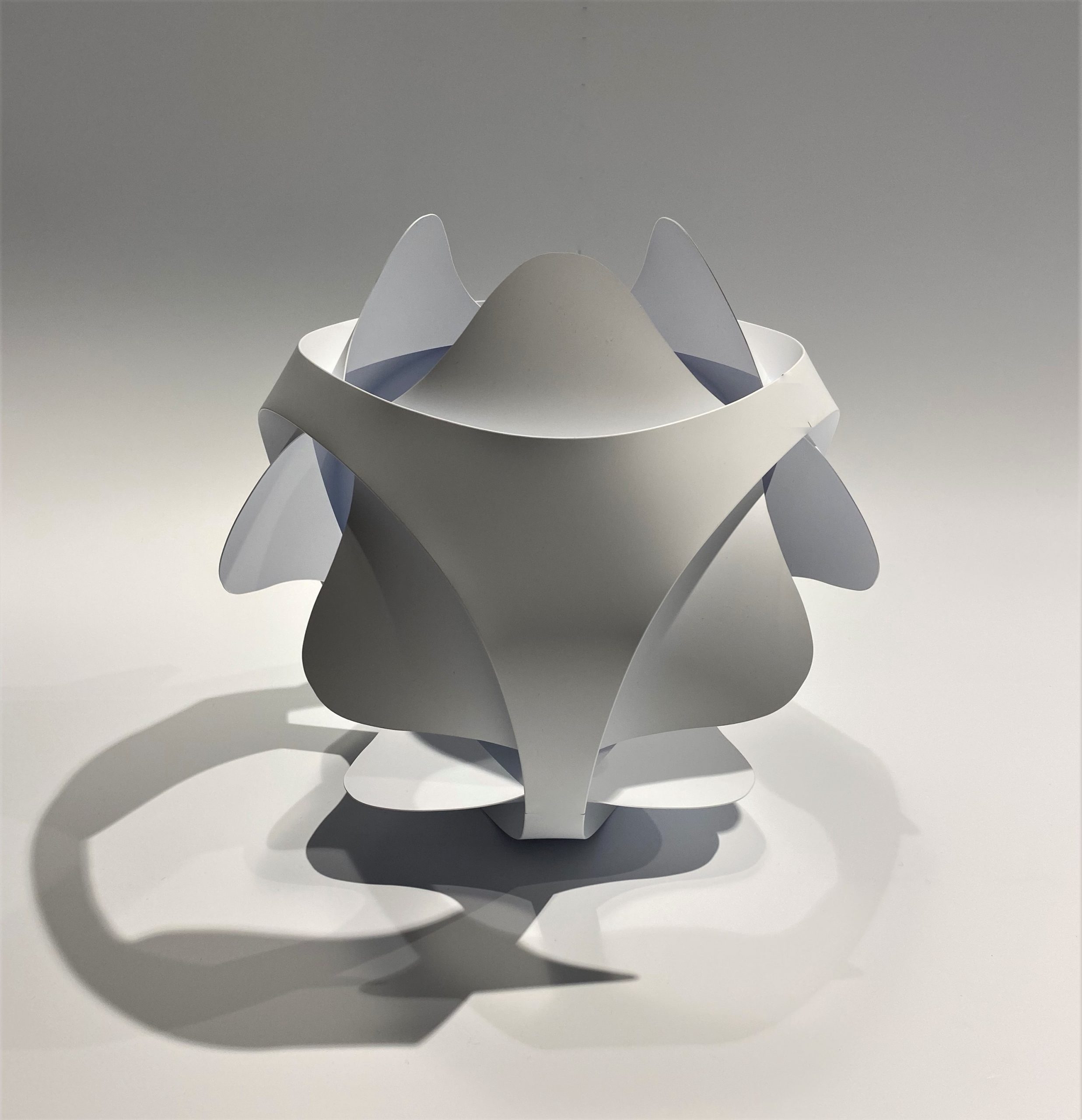 These objects are very symbolic of how Poul mastered the art of hand folding curves, by incorporating a multitude of mathematical equations into his design process. His process in refining this technique, has led to Poul's iconic Sinus curves playing a major role in revolutionizing LE KLINT design lines.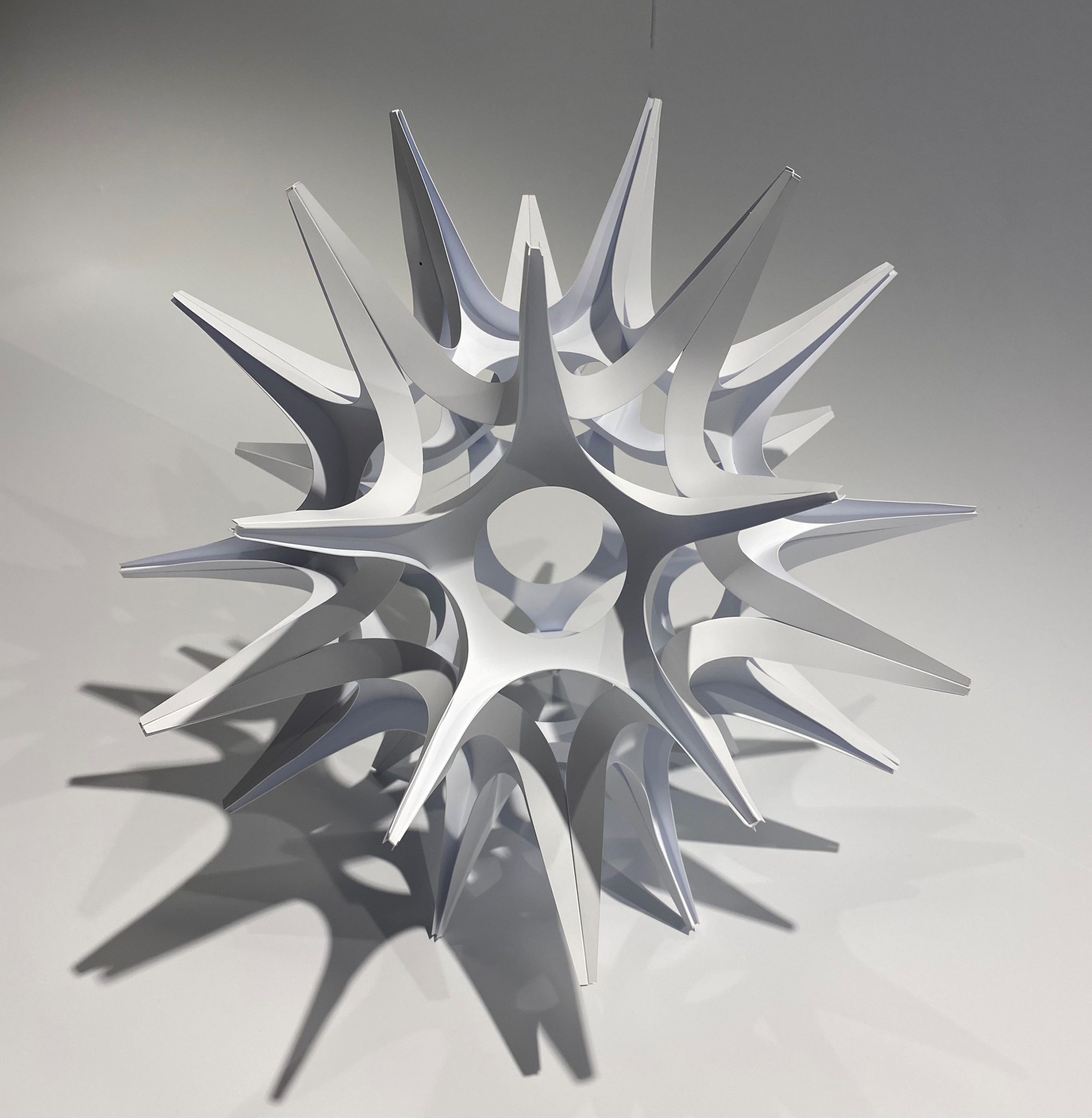 The exhibition will be open for the public until Sunday 24 October 2021.
Location: A. Petersen, Kløvermarksvej 70, 2300 København S.
Opening hours:
Wednesday to Friday: 12-18
Saturday and Sunday: 10-16