The Ex-Works 2020 exhibition provides a shared platform for final year students from the Swedish design universities Beckmans, HDK-Valand, Konstfack and Malmstens. The students' works demonstrate artistic processes, functionality, craftsmanship and vital circularity concepts. As far as we know, this is the first collective exhibition of its type.
Due to the coronavirus pandemic, design colleges' degree shows had to take place virtually this year, which meant that students lost the opportunity to show their work in physical form.
Exhibition supported by Svenskt Tenn AB, Svenskt Trä, Carl Malmstens Hantverksstiftelse and TMF-Trä- och Möbelföretagen.
Memphis – 40 years! In 1981, Memphis showcased its first collection at the Milan furniture fair. We celebrate their 40-years anniversary by highlighting the Memphis objects within the museum collection.

Adress:
Magasin 6 – Frihamnsgatan 50, Stockholm Postal: 115 56 Stockholm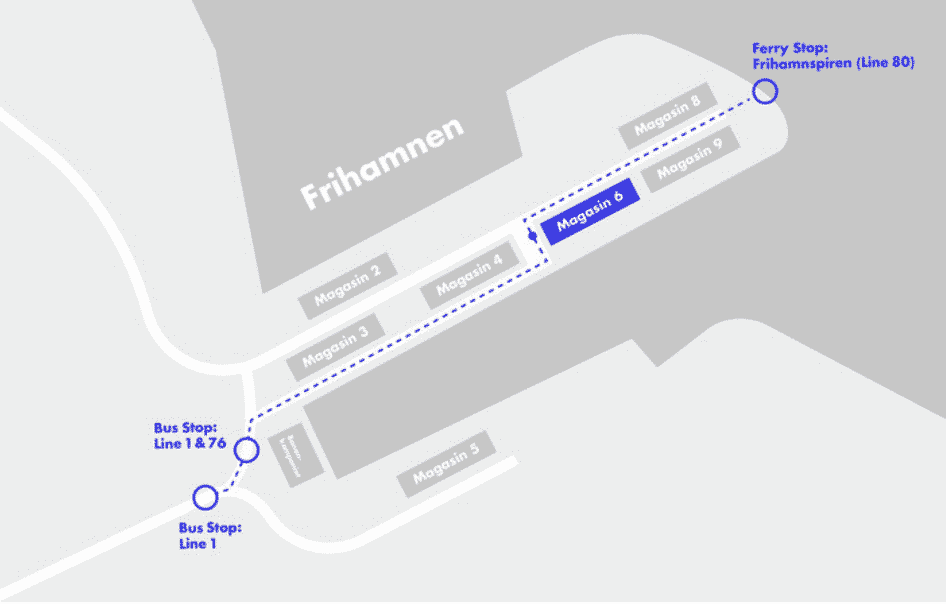 Public transport:
Nearest Bus stop: Frihamnen (bus 1 or 76)
Nearest Subway station: Gärdet station.
About the museum
The Museum of Furniture Studies, opened in February 2018, is based on the private collection of Kersti Sandin and Lars Bülow. This comprehensive collection has been built up over their 40 years of experience as professional designers and architects and has arisen from a shared interest in Scandinavian and international furniture design.
Their recent roles – Sandin as professor of design and Bülow as company director and design manager in the industry – have given them the insight that the material furniture culture and production need to be experienced and studied in detail by today´s students and professionals.
With a focus on original designs from a variety of periods and by illustrating the development of functions, materials and techniques, the museum aims to create a platform for the study and development of the furniture of tomorrow.