Erik Jørgensen's iconic EJ 220 sofa marks its 50 years anniversary 2020. Over the past 50 years, the sofa has proven its worth through both excellent quality and timeless design. The sofa is as relevant and popular today as ever.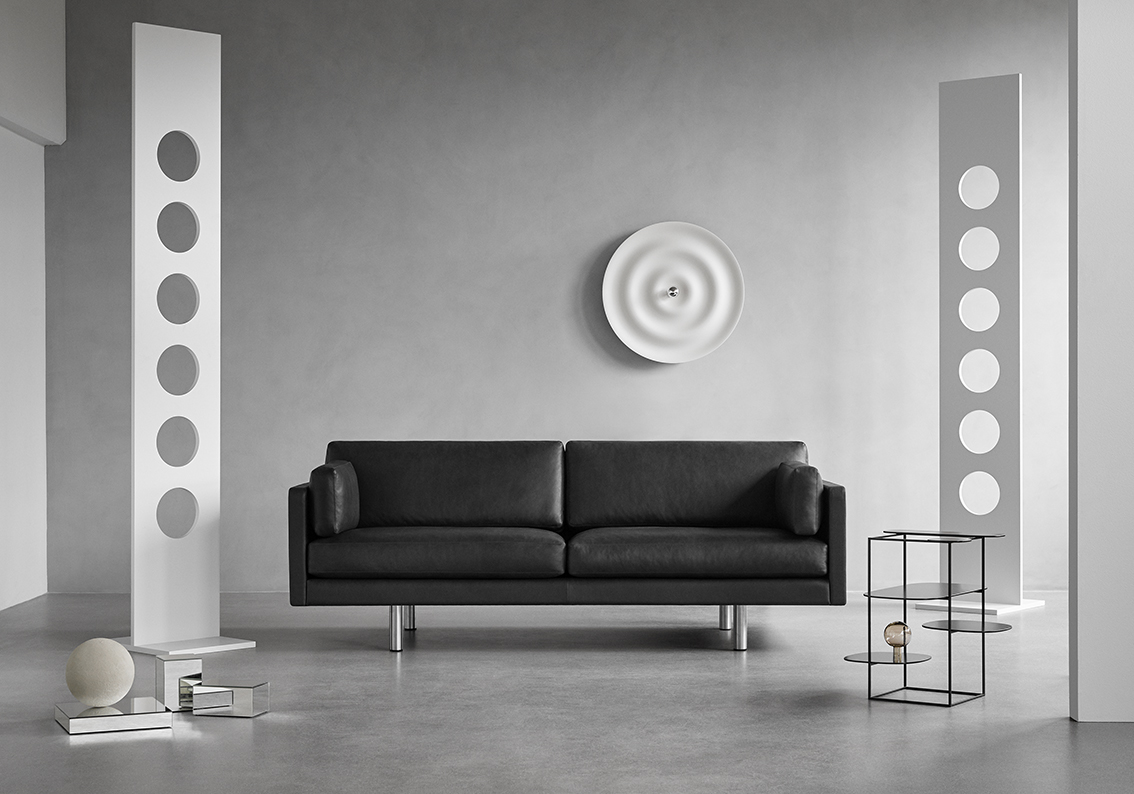 In 1970 Erik Jørgensen, founder of Erik Jørgensen Møbelfabrik, created a sofa that stood out compared to the otherwise typical design of this period, which was characterized by organic lines and pompous shapes. EJ 220 was the beginning of a new style within Danish sofa design. Since then it has been referred to as an archetype for the classic sofa, where a durable design that focuses on simple lines is characterizing.
The year was 1970 and Erik thought that a sofa was missing in Danish design. A sofa that oozed elegance while at the same time being simple enough in its design language that most people could see it as part of their home for many years to come. It was on this ground that Erik started drawing sketches. The idea of the design was that the sofa should have a high seating comfort, but that it should also be aesthetic and simple in its expression. The sketches developed into a complete drawing, and thus the sofa EJ 220 emerged.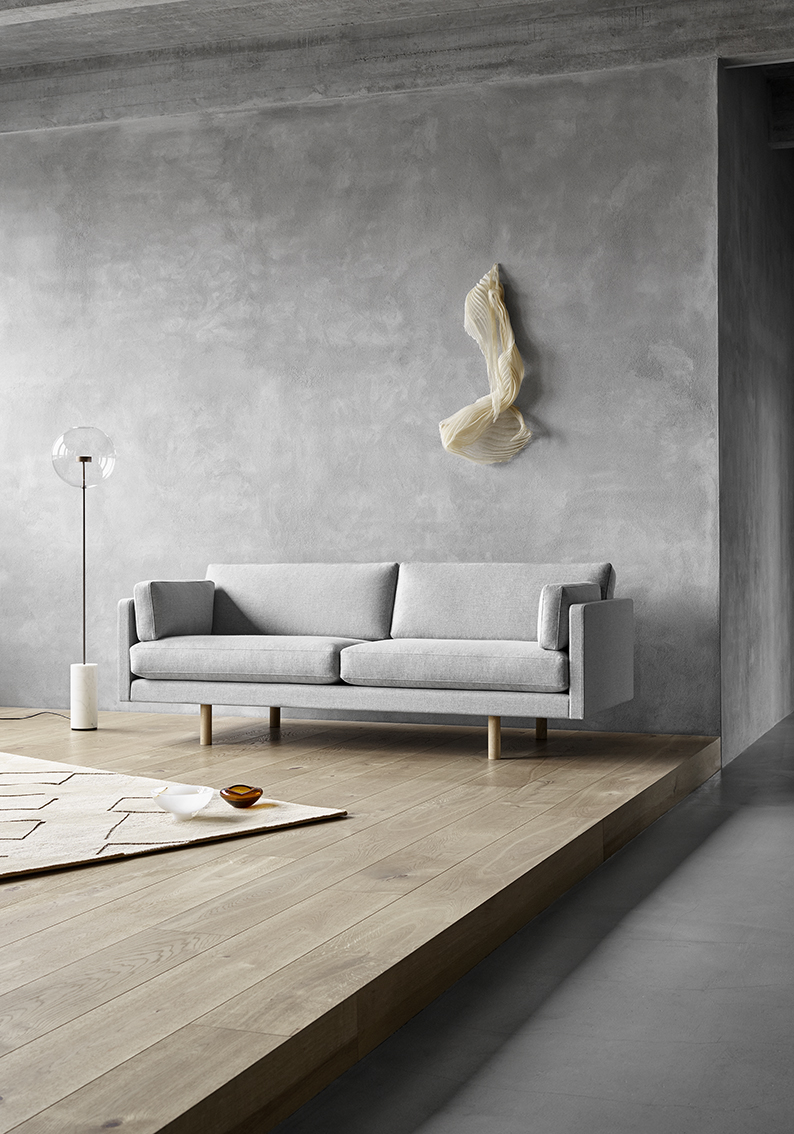 EJ 220 was very well received by the Danish people, and quickly found its way into many homes and living rooms. The design met a demand for a sofa where you could relax and unwind. With its fully padded back and armrests, and soft pillows, EJ 220 rapidly became popular. The sofa is available with or without buttons in the back seat. These can be made in the same upholstery and color as the rest of the sofa, or they can be selected in a contrasting material and color. In addition, the appearance of the sofa can be varied in the form of different side cushions, either a regular cushion or a square cushion with a flat bottom. Finally, the EJ 220 is available in various sizes suitable for both the smaller and larger family, as either a two-seater or a three-seater.
Since its launch in 1970, EJ 220 has become one of the cornerstones of Erik Jørgensen's collection and the archetype of the classic Danish box-sofa. With its low box and narrow armrests it has formed the foundation for a lot of sofa design ever since. The sofa has become synonymous with good craftsmanship and classic Danish design. In addition to being one of the few pieces of furniture in the Erik Jørgensen collection that was designed by Erik Jørgensen himself, the EJ 220 is also one of Erik Jørgensen's most popular and best-selling designs.