The common love for the craft and the material opened up a collaboration where sustainability is the focus.
"It's incredibly fun and educational to work with such a solid company as Bovalls Dörrbyggeri," says Emma Olbers. "With more than 70 years in the industry, the knowledge of wood and of how doors wear, age and are maintained really resides in the walls of Bovalls Dörrbyggeri. For me as a designer with a strong focus on sustainability, materials with low emissions and products that can be maintained and repaired are of utmost importance".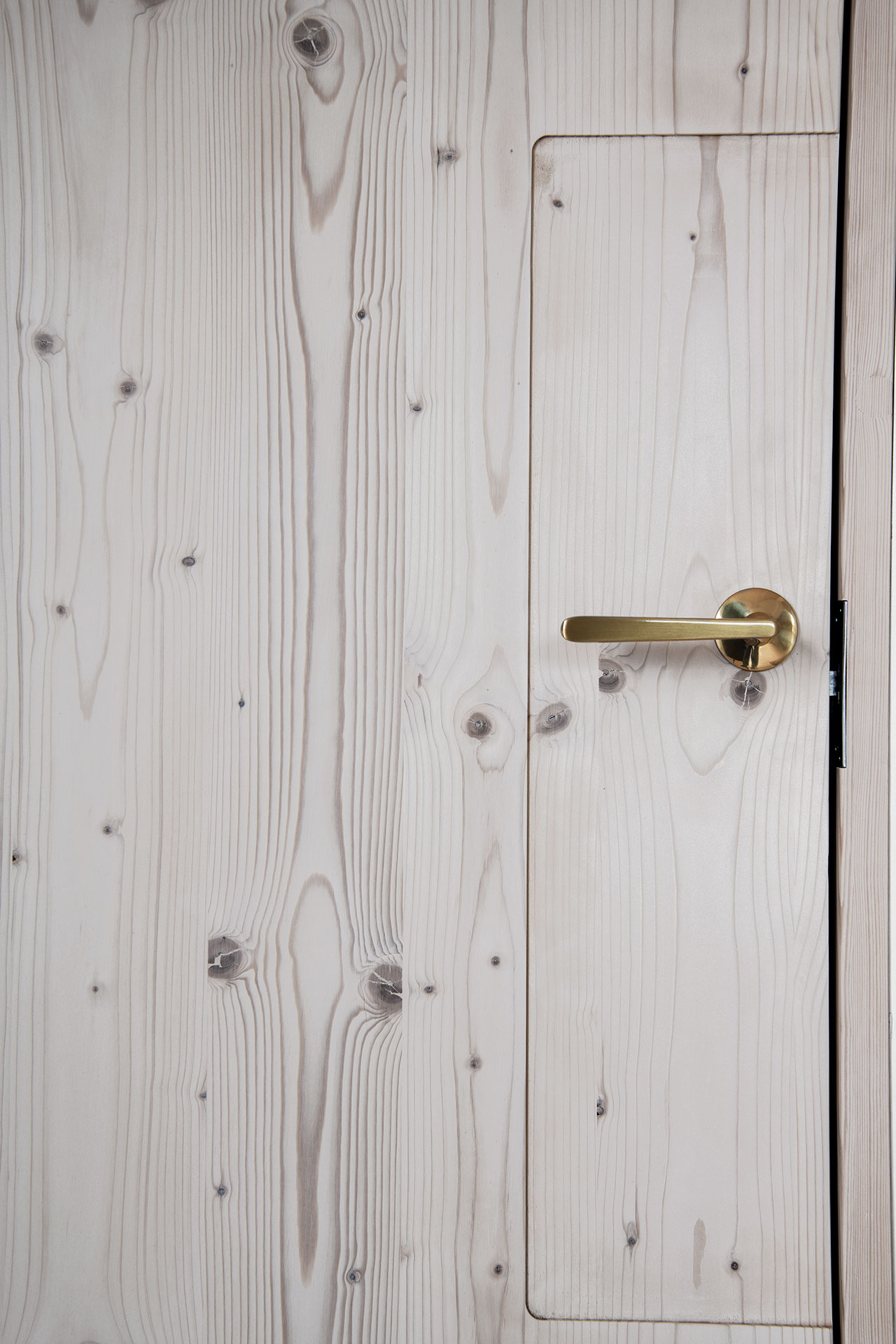 The doors for indoor use that Emma Olbers has designed are called Granö and Askö, and as the name suggests, are made of ash and spruce. "The inspiration behind the doors lies in the craftsmanship and authenticity of the material. I didn't want to hide anything, but highlight the tactile experience of wood."
Emma Olbers has chosen to keep the branches of the fir to avoid unnecessary spillage and create the experience of being able to feel the wood with your eyes. The interior doors come in colors that bring to mind Karin and Carl Larsson's color choice, but also to the coast of Bohuslän with its rugged cliffs and sea. The new door model comes in six colors clay, silicon, dark green, linden green, natural white and oiled produced in two different types of wood: ash and spruce.
"Emma is something so unusual as a designer who works with durable solid wood. That, in combination with her color and design language, appeals to us. The result of the collaboration is now ready to show to the market and we are very proud of the collaboration", says Inger Gustafsson, CEO at Bovalls Dörrbyggeri.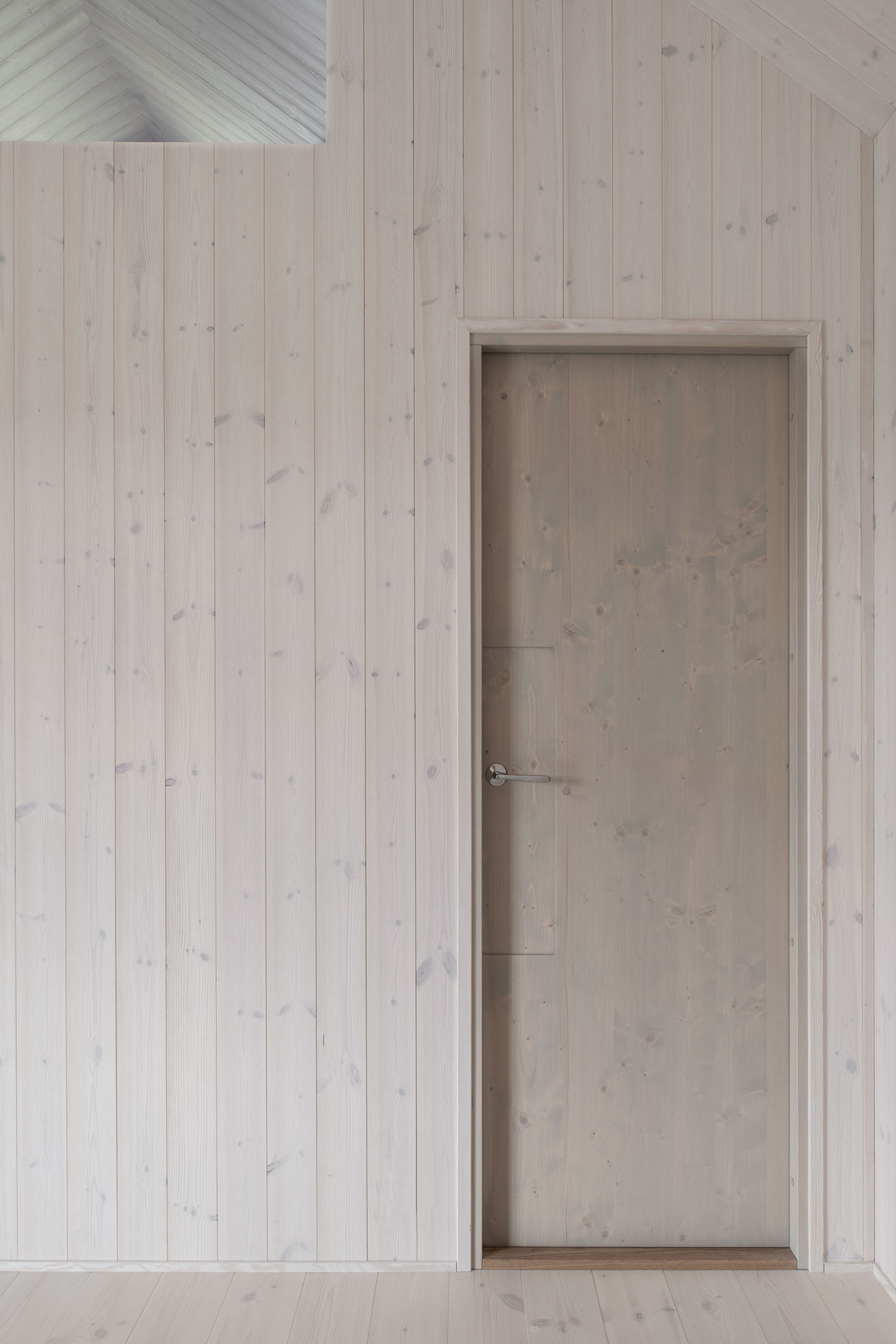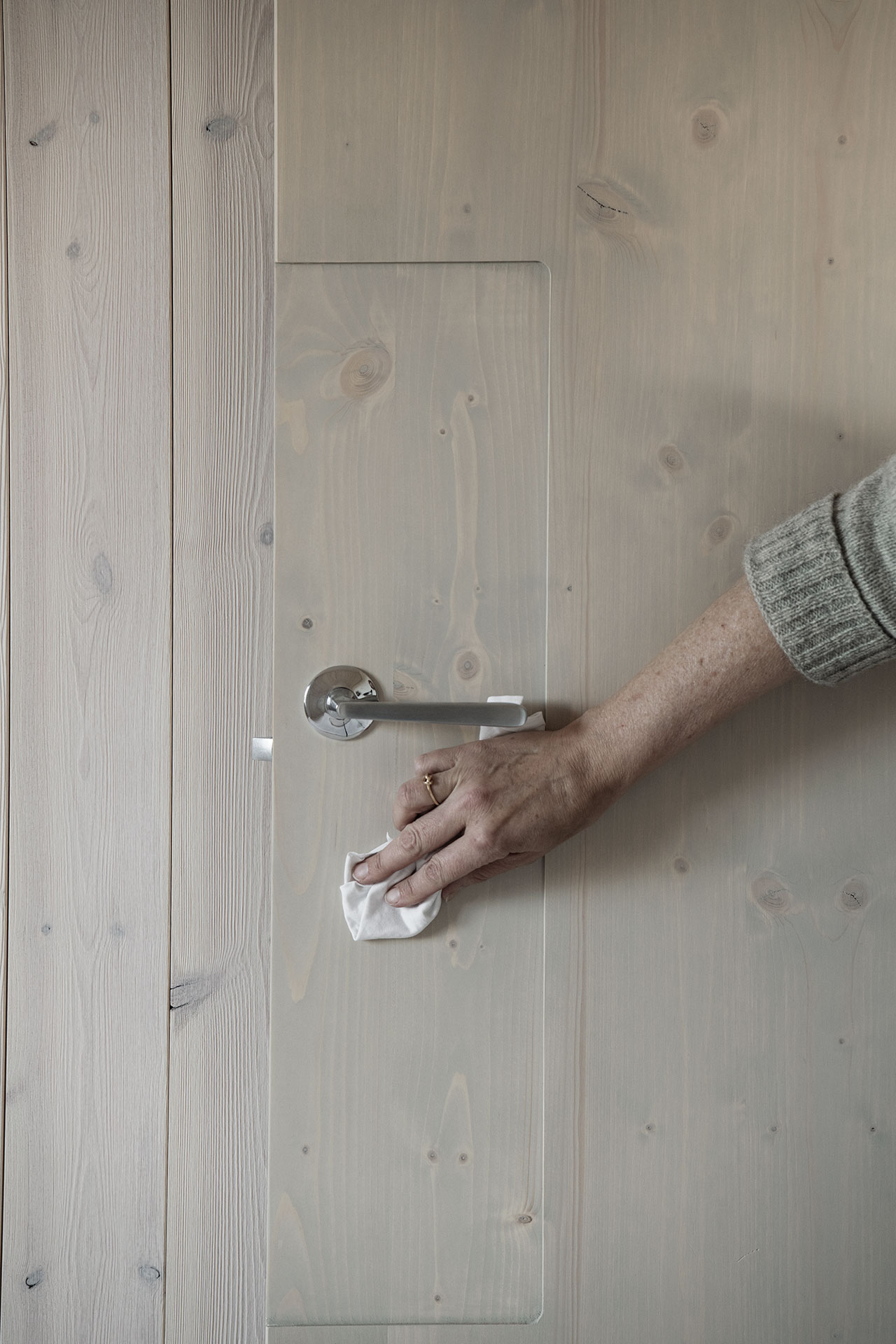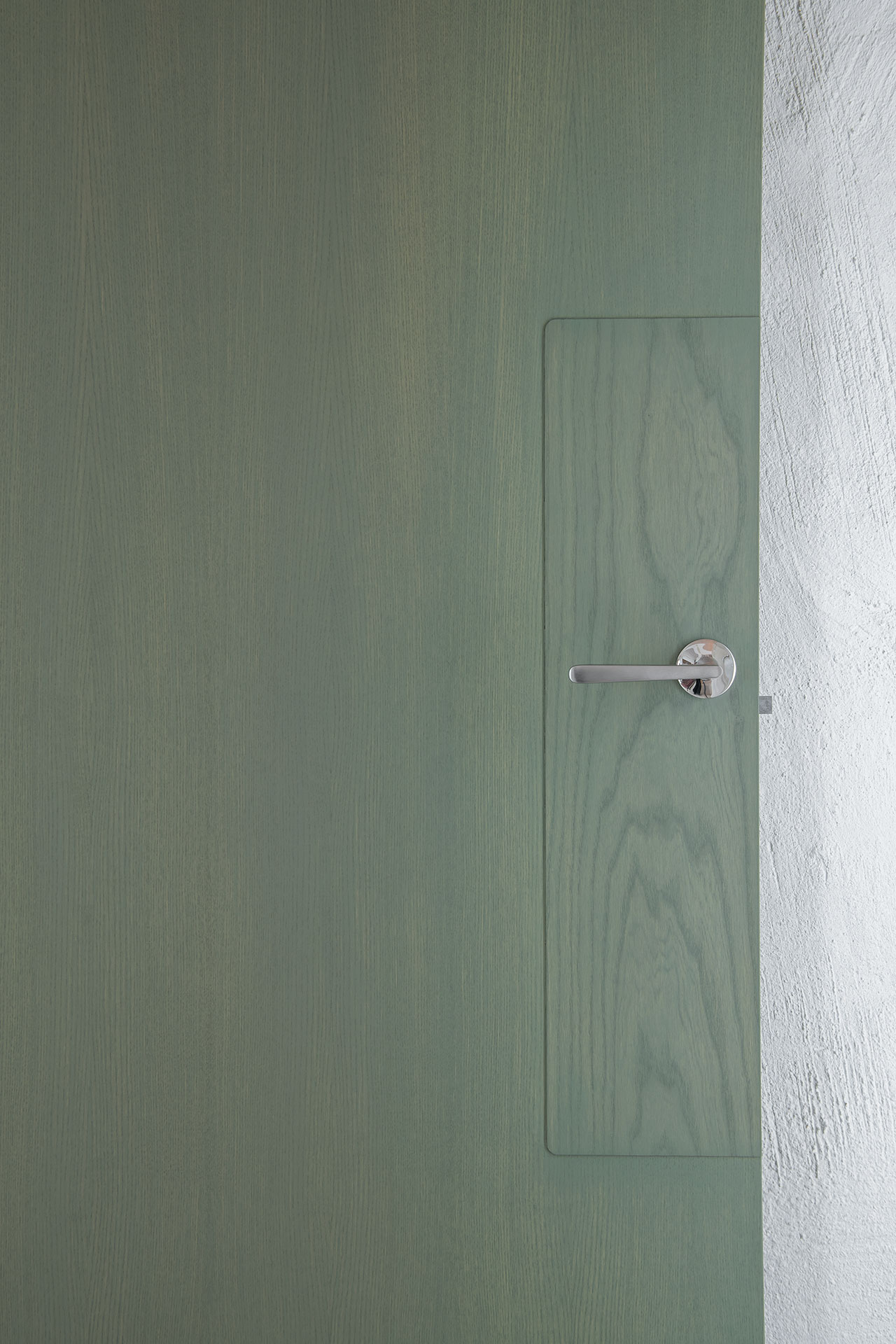 Photo: Andy Liffner.