An easily foldable lounge table that provides flexibility.
Looking to create a versatile piece that would adapt to its surroundings, duo Hvidt & Mølgaard devised Drop Leaf HM5 in 1956. As part of the Drop Leaf series, this lounge table is easily folded in half and tucked away. It also boasts the same curved wooden frames as the larger dining table version.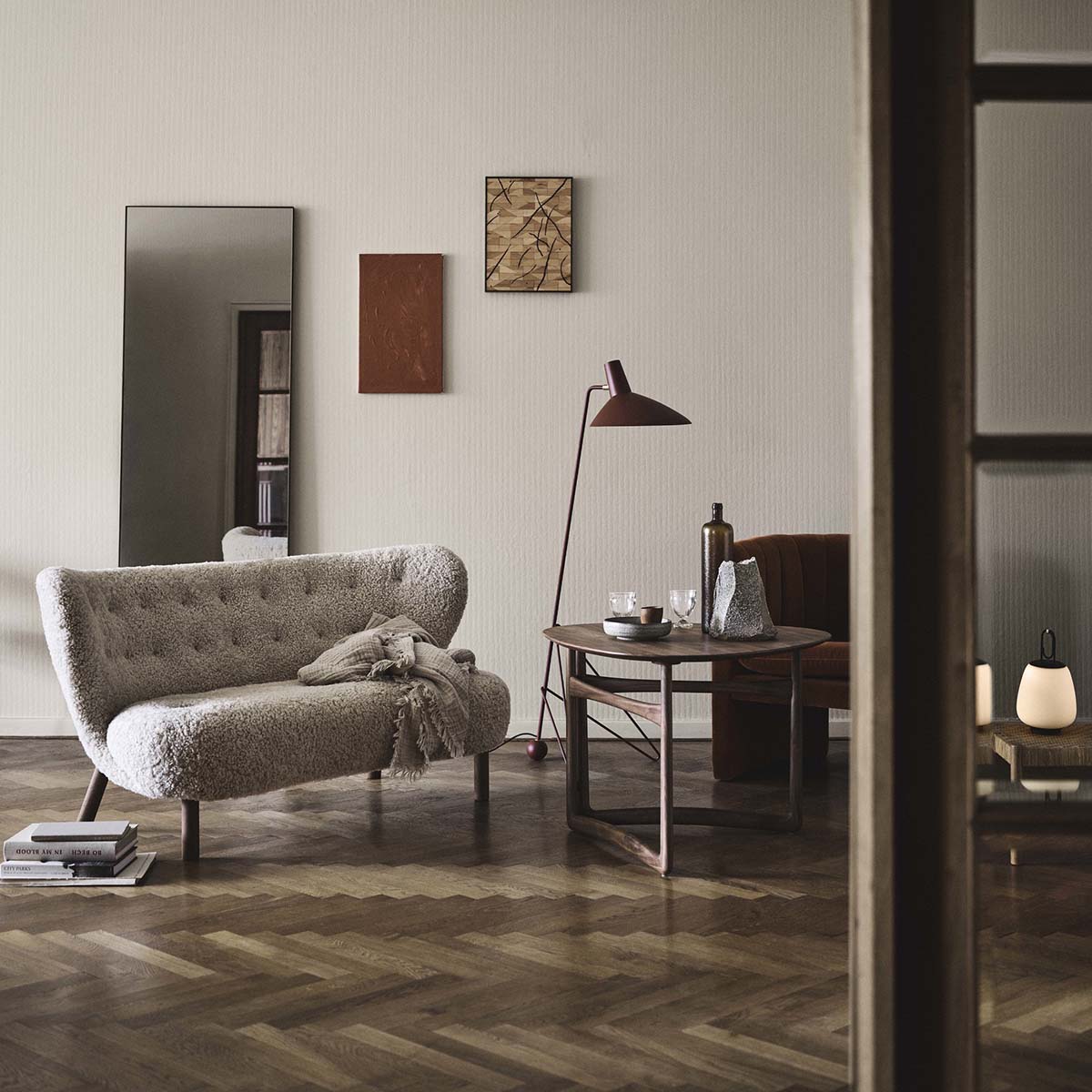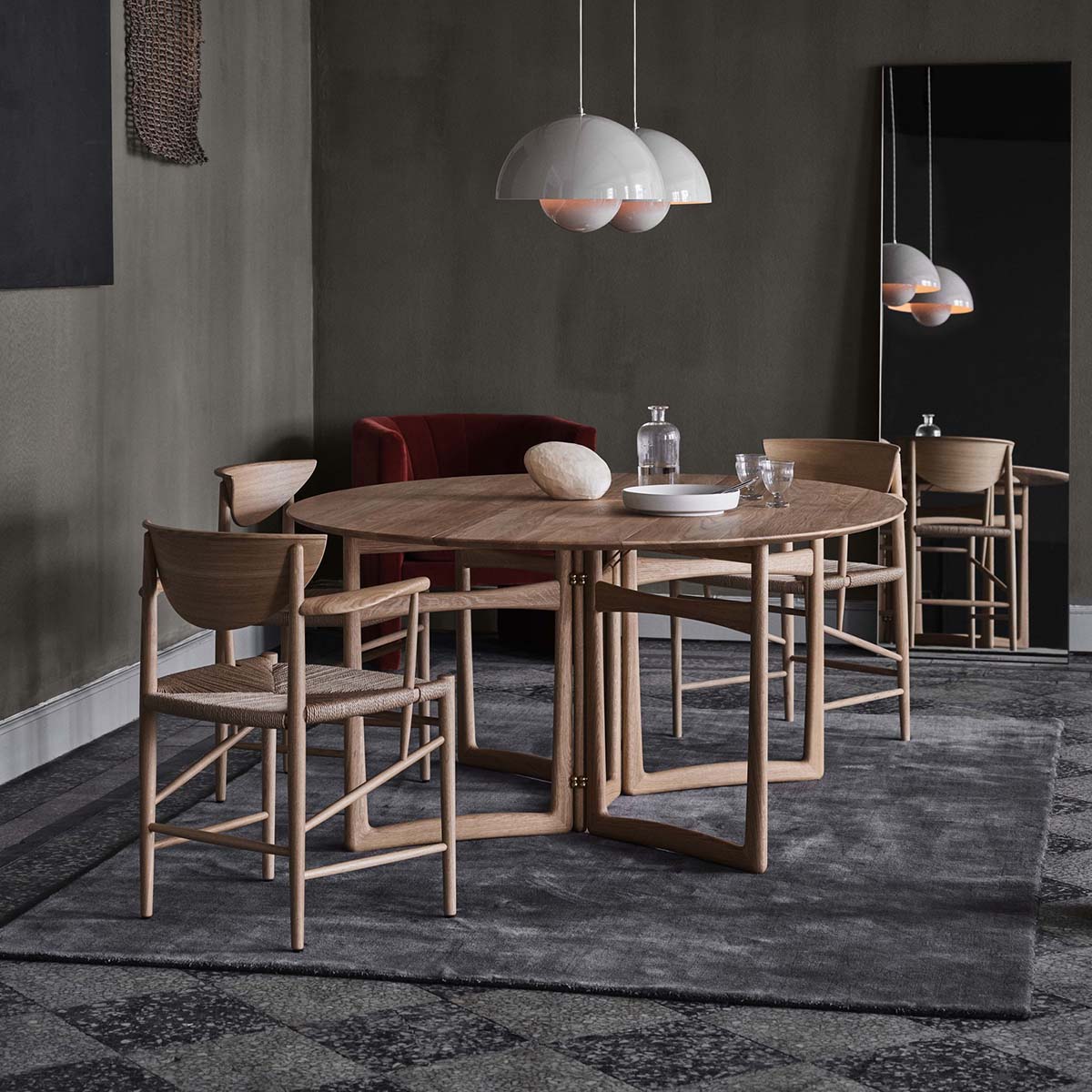 While the drop-leaf style originated in England in the 17th century, this historic design was given a modern Danish rendering by Hvidt & Mølgaard in the 50s.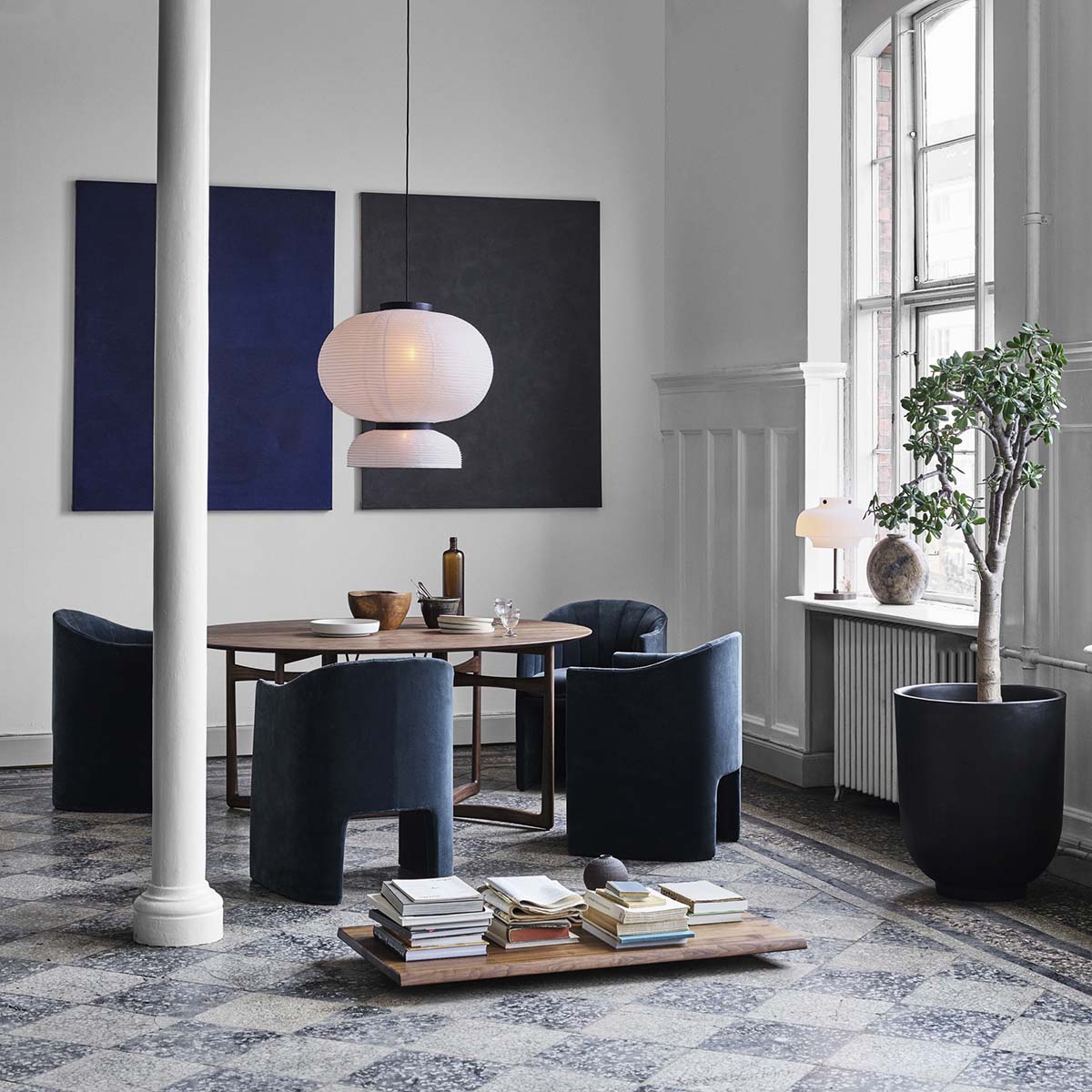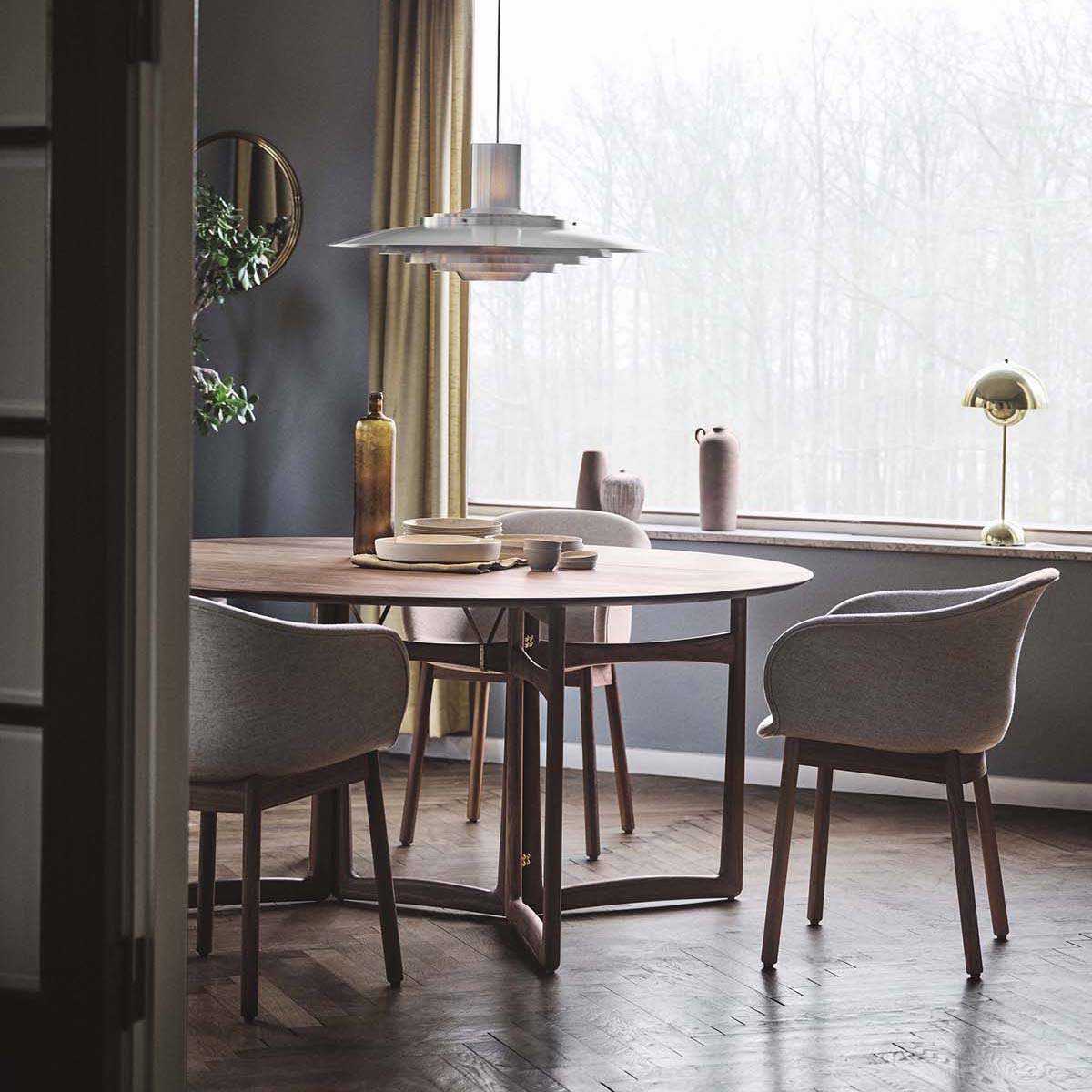 The table's foldable design ensures that it's a flexible addition to any home, but such a sharp attention to practicality is balanced with a keen appreciation of form. The table's collapsible wooden frames curve slightly outwards, adding a subtle point of interest. The decision to use frames instead of legs as supports had another benefit: whether folded away or stretched out in a star shape, they create a clean, harmonious form. On the table's underside, brass fittings gleam.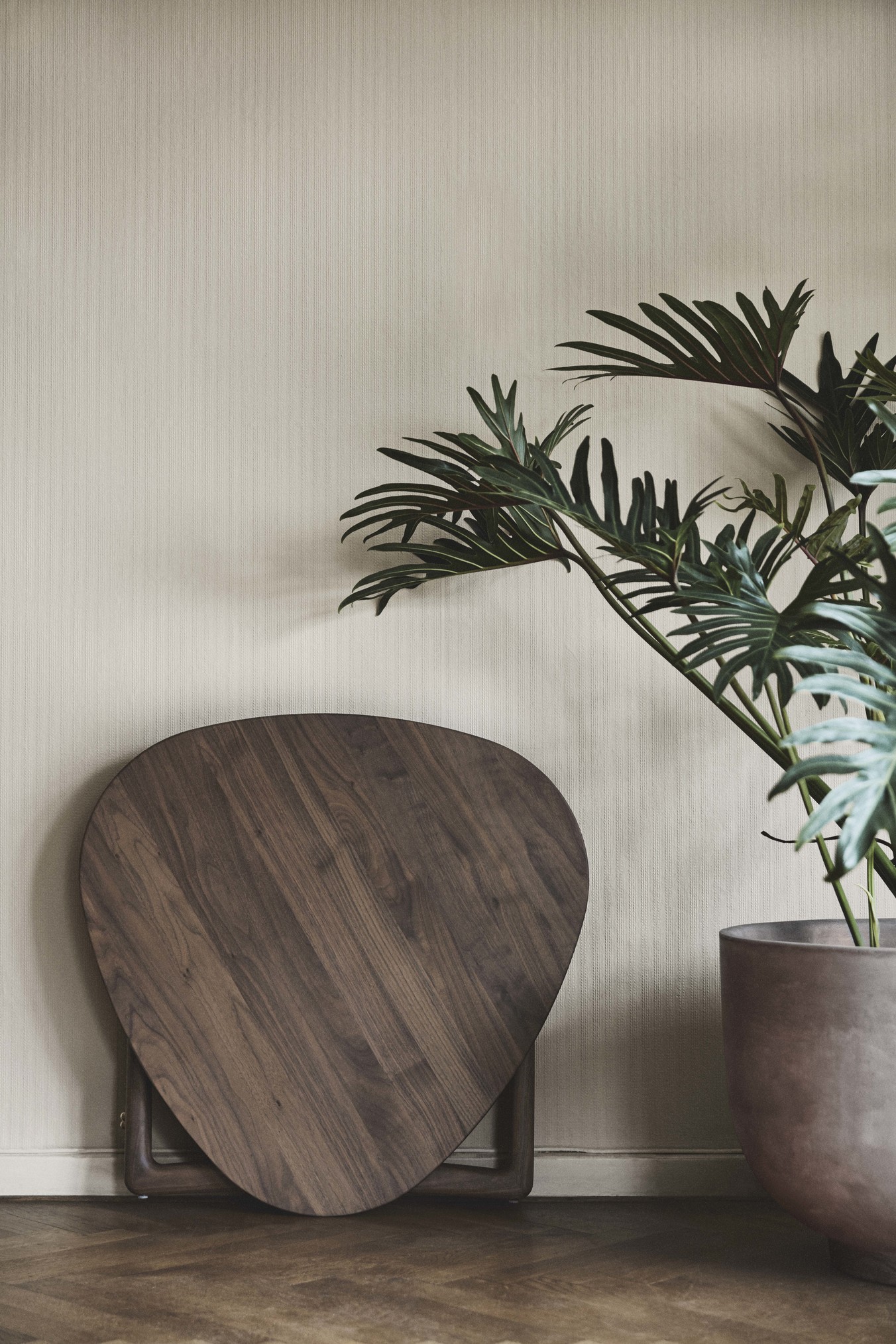 Renowned for their rigorous approach to design, Hvidt & Mølgaard were pioneers in the shift towards industrialized production. Their understanding of traditional craftsmanship techniques was combined with the determination to craft pieces that were easy to assemble and produce on a mass scale. &Tradition continues their legacy with Drop Leaf, taking great care to remain respectful to the original design.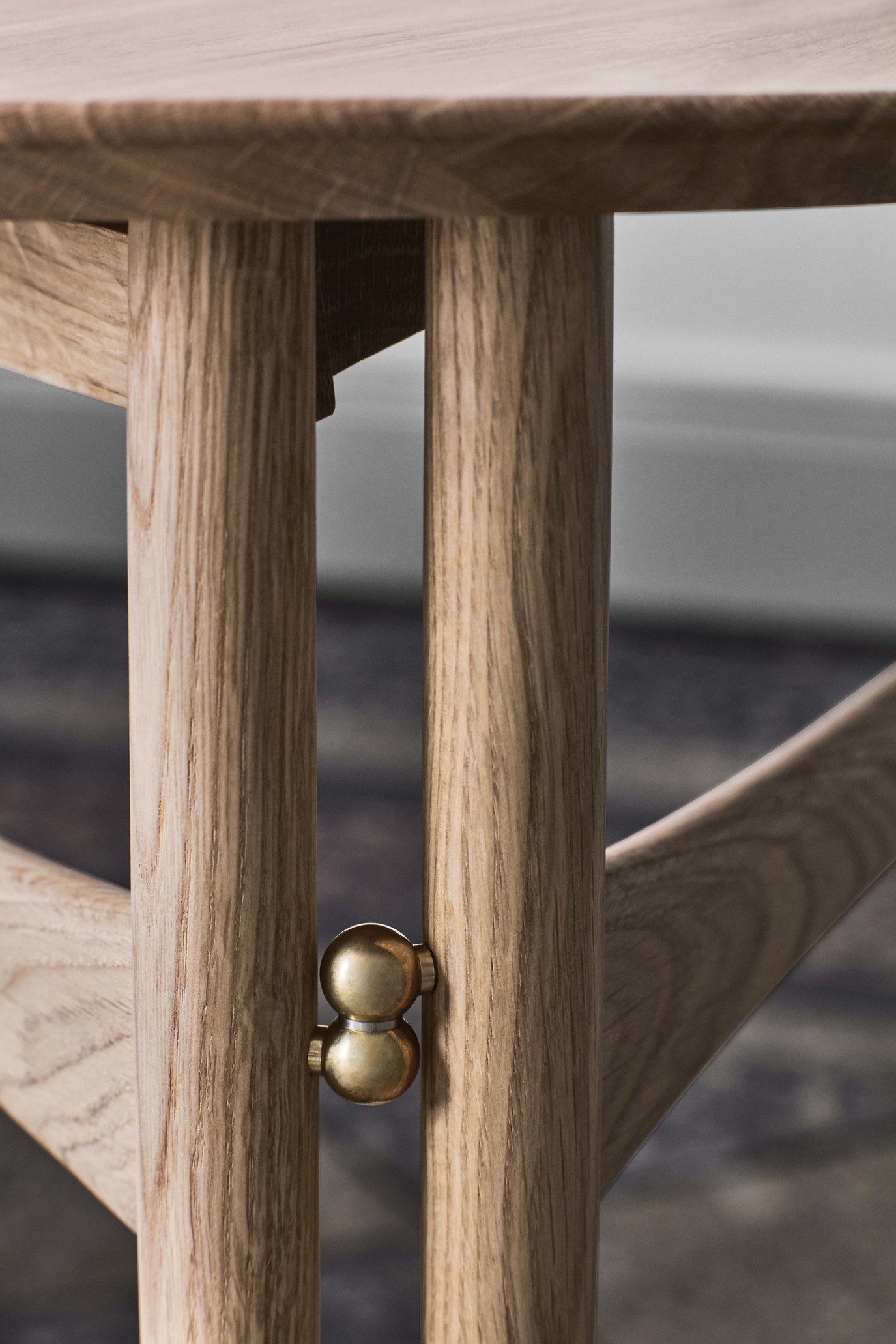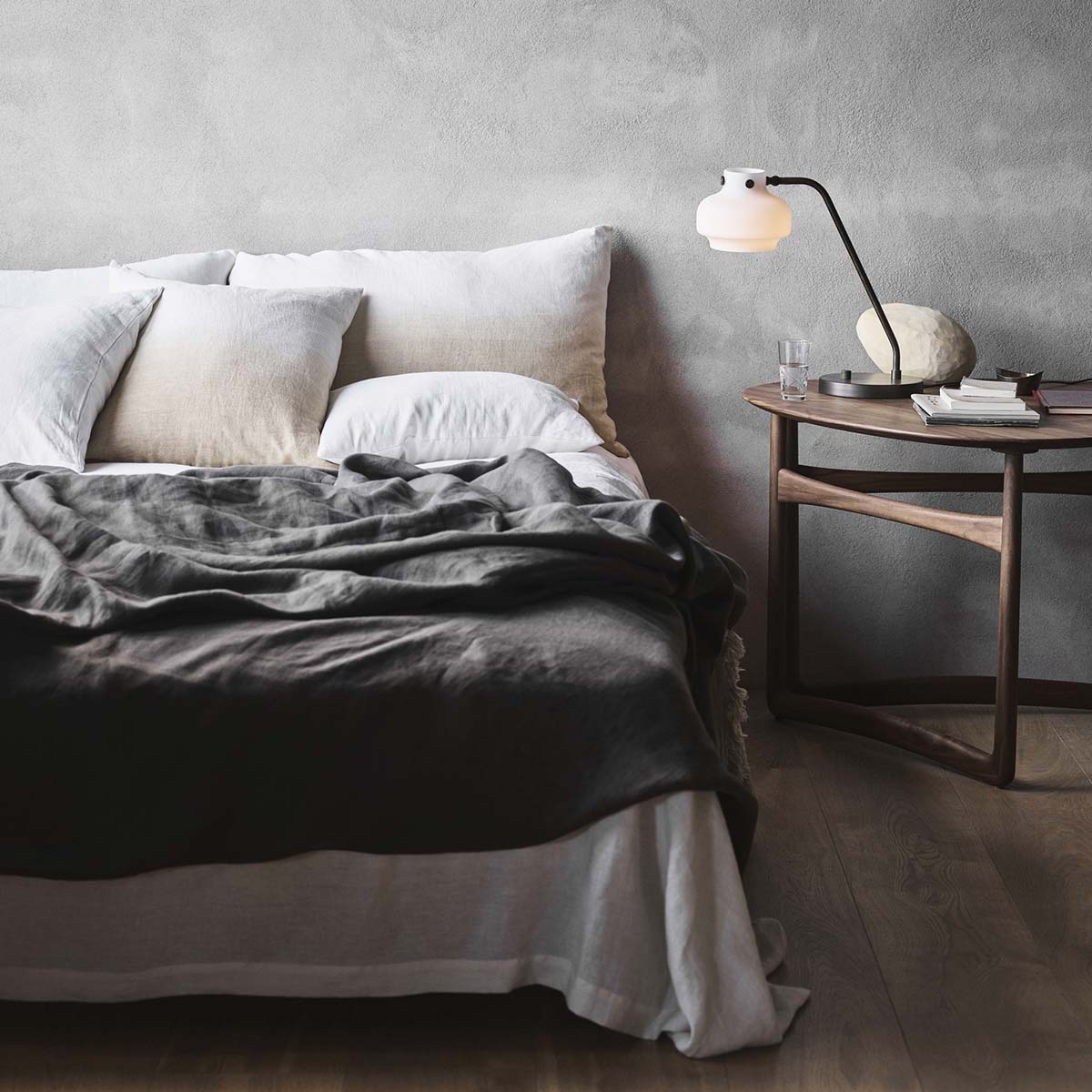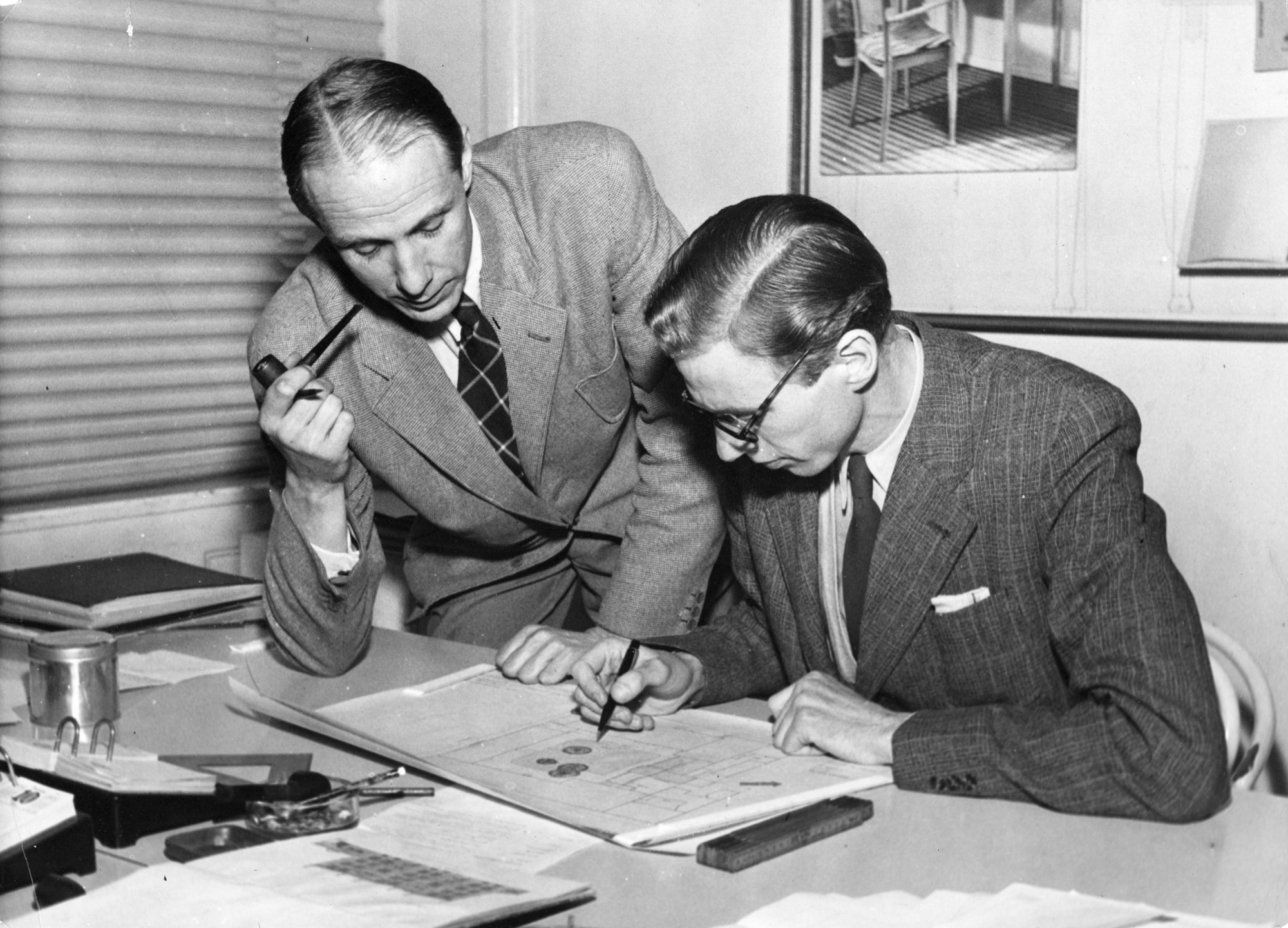 Hvidt & Mølgaard
Peter Hvidt (1916-1986) and Orla Mølgaard-Nielsen (1907-1993) were pioneers of Danish mid-century design and the founders of Copenhagen-based firm Hvidt & Mølgaard.
Renowned for the simplicity of their works, the duo established a simple and precise aesthetic designing countless pieces of furniture over the years, many of which became icons of the era. The success of the AX chair (crafted in 1950) was a seminal moment for the pair. Not only did its smooth, tightly controlled silhouette secure their stance as leaders of Danish modernism, but the use of laminated wood allowed the chair to be produced on a mass scale and exported internationally. This forward-thinking approach to industrialized production paved the way for a new movement that drew upon classical craftsmanship techniques to make affordable, beautifully crafted home furnishings.
Both Hvidt and Mølgaard-Nielsen boasted superior technical skills. Mølgaard-Nielsen studied furniture design at the Royal Danish Academy of Fine Arts under the tutelage of Kaare Klint, while Hvidt gained knowledge of traditional craftsmanship during his time studying cabinetry at the School of Arts and Crafts in Copenhagen. Today, their work can be found exhibited at MoMA, Melbourne's National Gallery, and Copenhagen's Design Museum.