Drawn's understated design looks humble, but it is imbued with warmth.
By the time Hvidt and Mølgaard crafted Drawn – also known as Model 316 – in 1956, the duo enjoyed fifteen years of furniture-making experience to draw from. No wonder they produced a chair that stands out as a definitive piece of Danish design.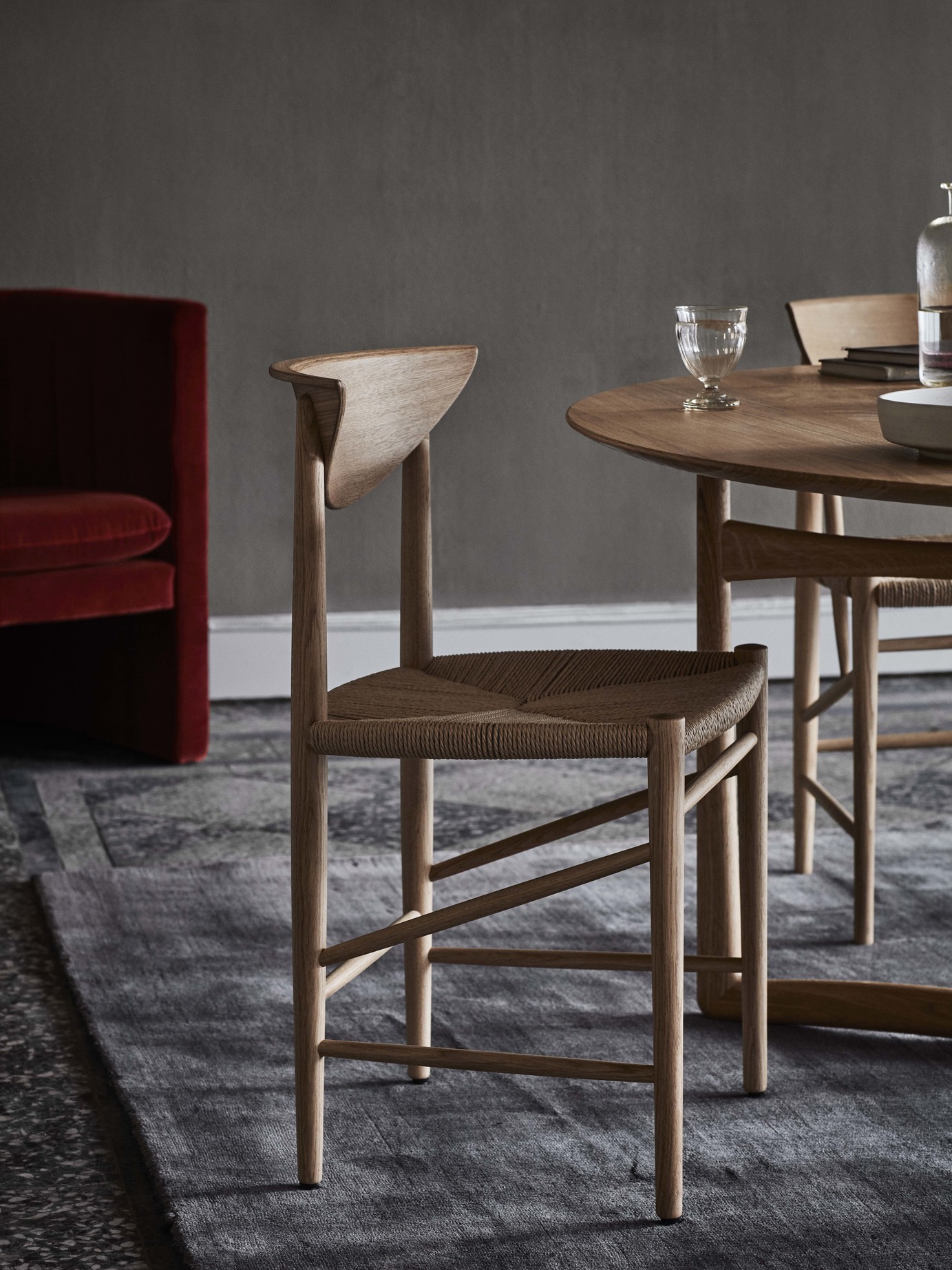 Relying upon the traditional craftsmanship techniques that Hvidt and Mølgaard learned at the School of Arts and Crafts in Copenhagen, Drawn brings a sense of wholesome honesty to any space. As its name suggests, the chair was sketched out by the duo in a precomputer era. Such a hand-drawn approach is reflected in the clean simplicity of this charmingly unpretentious piece.
Despite its classical origins, Drawn is a piece that is intended to be useful. Melding the beauty of historic Danish furniture-making with a decidedly modern sensibility, the hand-crafted chair boasts a solid oak or walnut form together with a hand-woven paper cord seat. While its lightweight frame might suggest otherwise, Drawn is a strong and stable construction that is underscored by a deep understanding of comfort.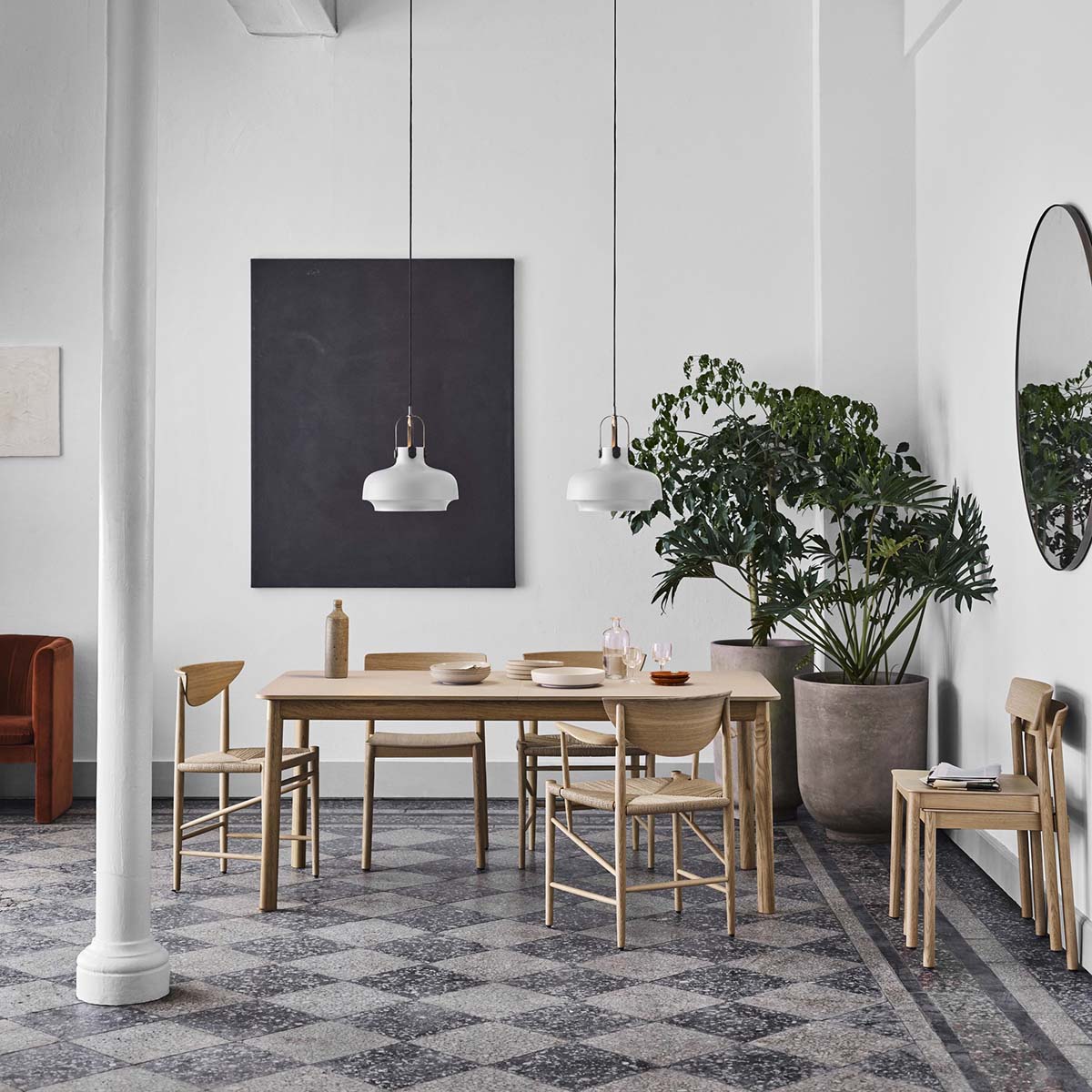 "Hvidt and Mølgaard crafted pieces that hold enduring appeal," says &Tradition CEO and founder Martin Kornbek Hansen. "Their rigorous approach to design is reflected in Drawn's strong, simple lines and use of organic materials." The chair's back – smooth and crescent shaped– is supported by two rounded columns that extend to the floor. An elegant symmetry is maintained with the identical front legs, which are connected to the back by two wooden spokes. Available in white oiled oak or oiled walnut, Drawn comes in two versions: a wider model with armrests HM4, or one without armrests, HM3.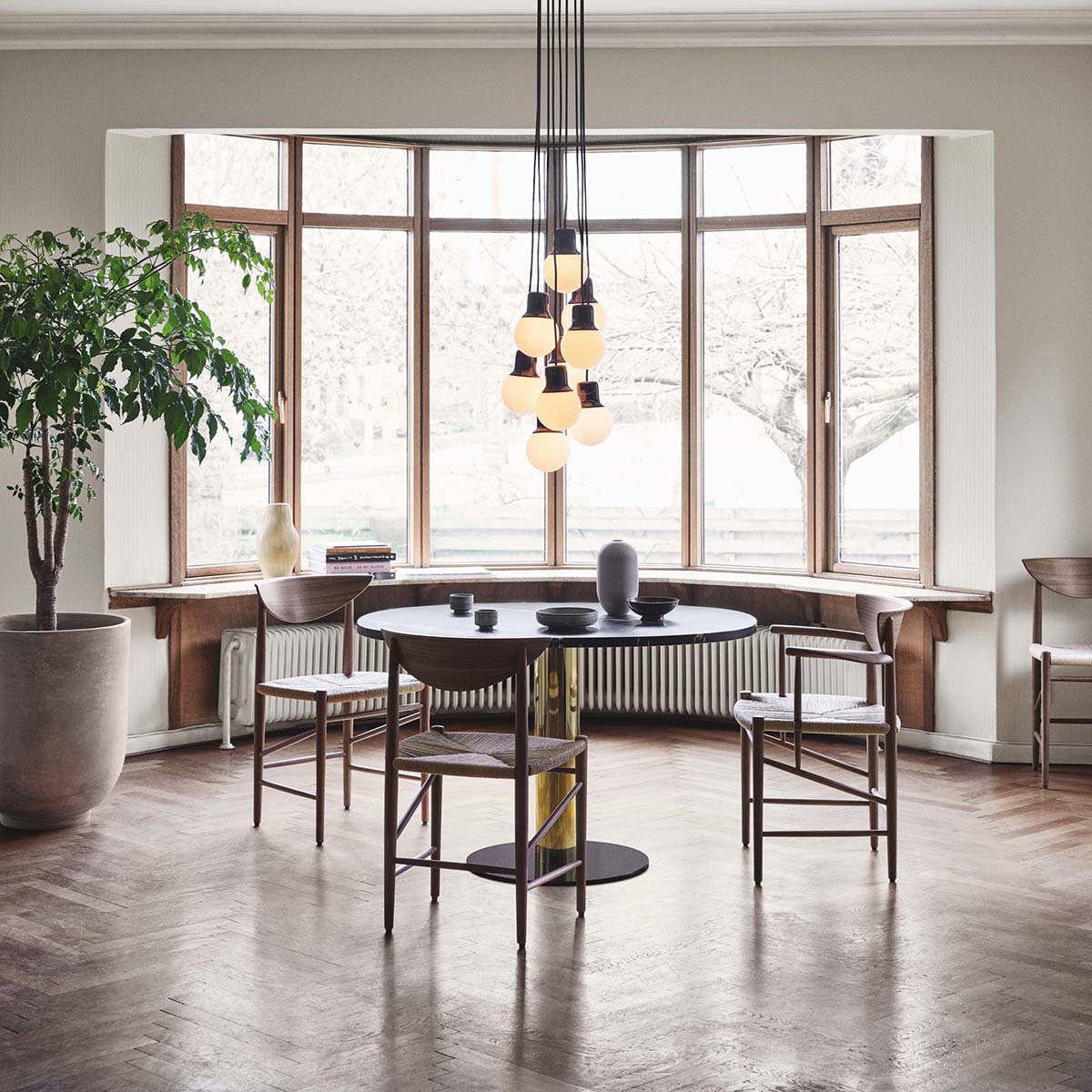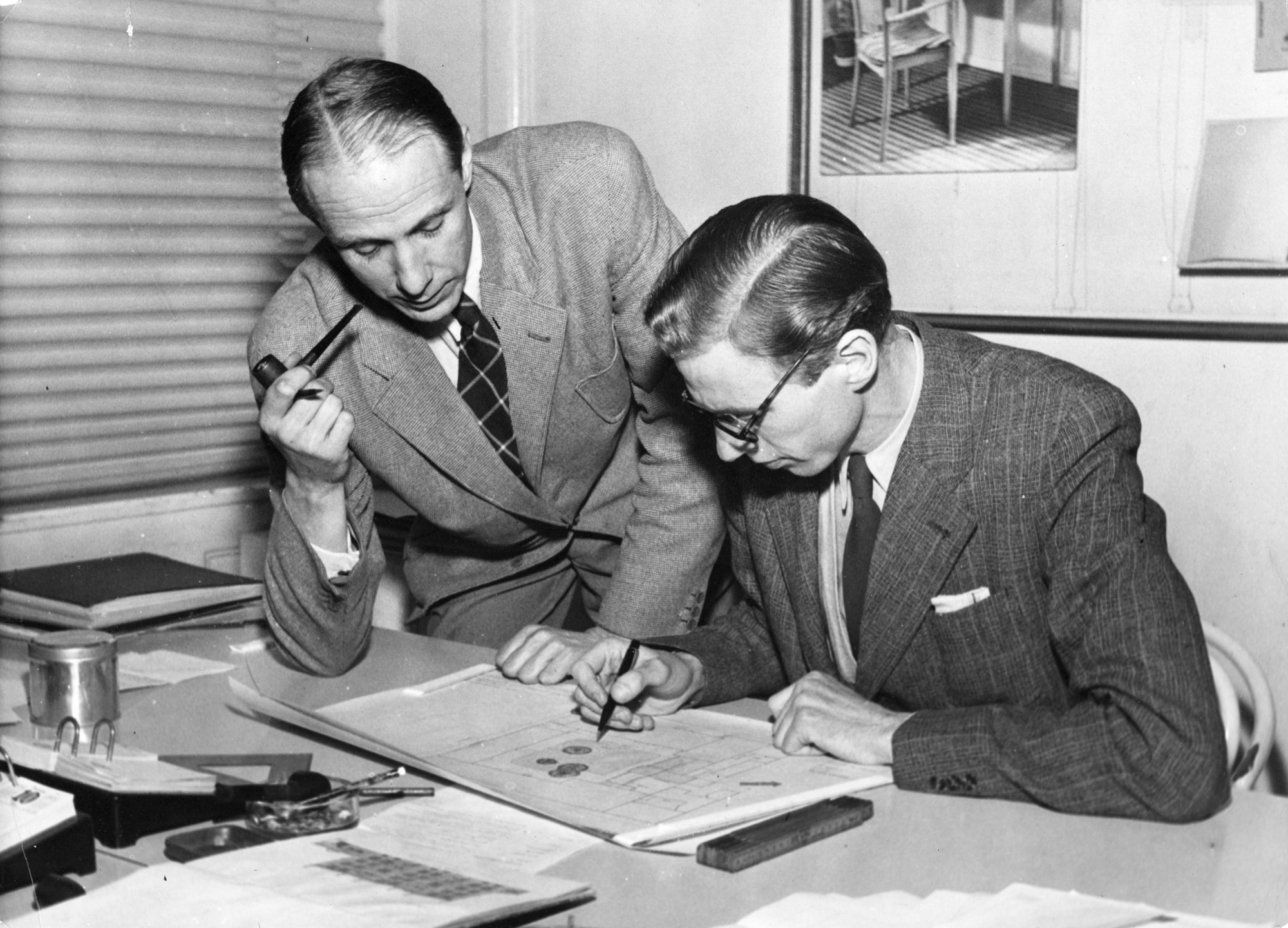 Hvidt & Mølgaard
Peter Hvidt (1916-1986) and Orla Mølgaard-Nielsen (1907-1993) were pioneers of Danish mid-century design and the founders of Copenhagen-based firm Hvidt & Mølgaard.
Renowned for the simplicity of their works, the duo established a simple and precise aesthetic designing countless pieces of furniture over the years, many of which became icons of the era. The success of the AX chair (crafted in 1950) was a seminal moment for the pair. Not only did its smooth, tightly controlled silhouette secure their stance as leaders of Danish modernism, but the use of laminated wood allowed the chair to be produced on a mass scale and exported internationally. This forward-thinking approach to industrialized production paved the way for a new movement that drew upon classical craftsmanship techniques to make affordable, beautifully crafted home furnishings.
Both Hvidt and Mølgaard-Nielsen boasted superior technical skills. Mølgaard-Nielsen studied furniture design at the Royal Danish Academy of Fine Arts under the tutelage of Kaare Klint, while Hvidt gained knowledge of traditional craftsmanship during his time studying cabinetry at the School of Arts and Crafts in Copenhagen. Today, their work can be found exhibited at MoMA, Melbourne's National Gallery, and Copenhagen's Design Museum.