"The visual references of the Doze Lounge Chair are derived from the modern and clear lines of the Golden Age in Danish design, while at the same time being informed by some of our favorite designs of the 1970's."
— Anderssen & Voll
INTRODUCING LEATHER TO THE DOZE LOUNGE CHAIR
The Doze Lounge Chair arose from a desire to create a design with a modern expression, referencing the ideas of Scandinavian design with hints of 1970's design for a contemporary perspective on the archetypical lounge chair. The Doze Ottoman can be added to the lounge chair, echoing the clear and contemporary lines of the design.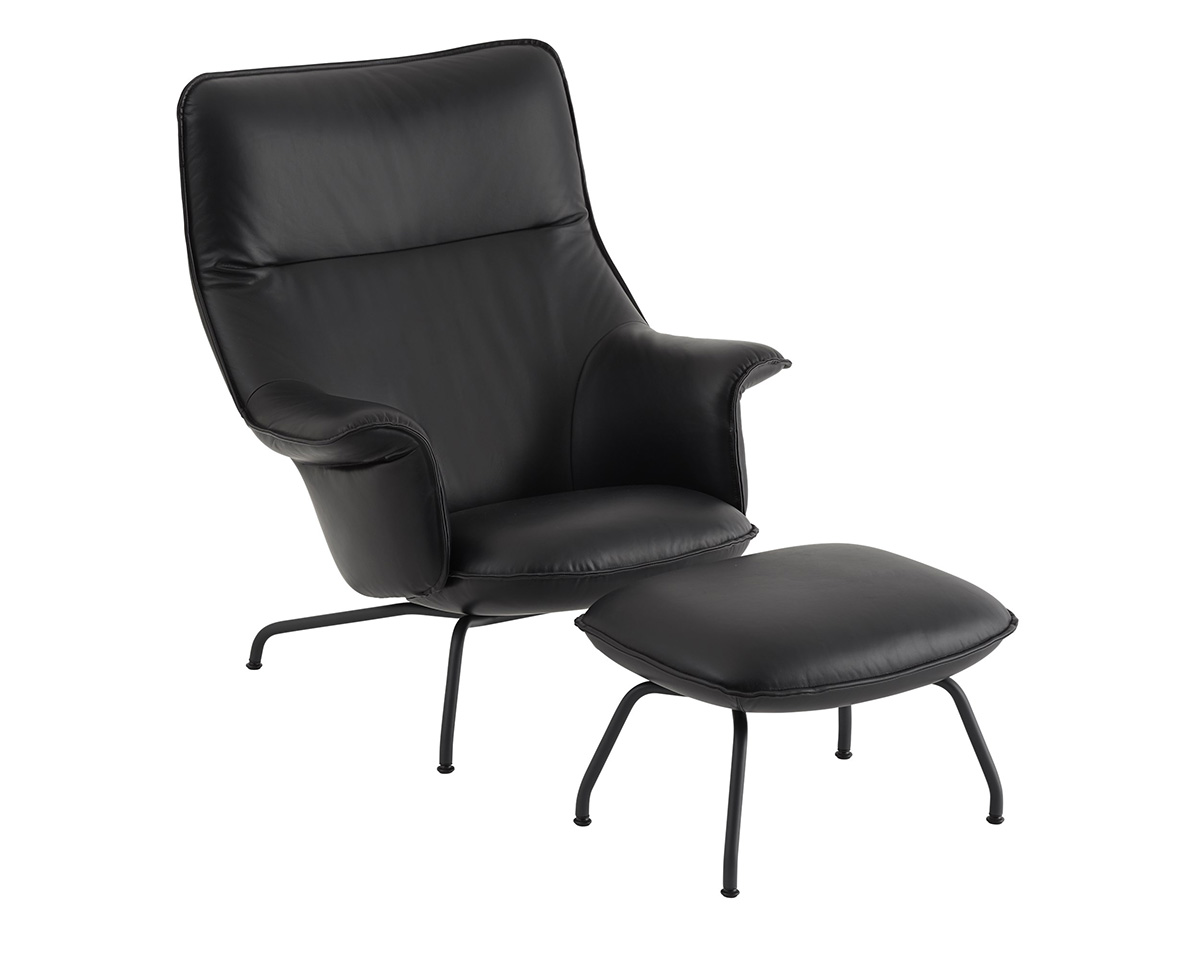 Now, the Doze Lounge Chair is introduced in Muuto's full leather offering, bringing an elegantly refined materiality to the sculptural expression of the design, emphasizing its understated details through the subtle folds under its armrests and side.
The Doze Lounge Chair is available in Muuto's full leather collection of Refine, Easy and Endure with Muuto's well-known Cognac Refine Leather being a standard option.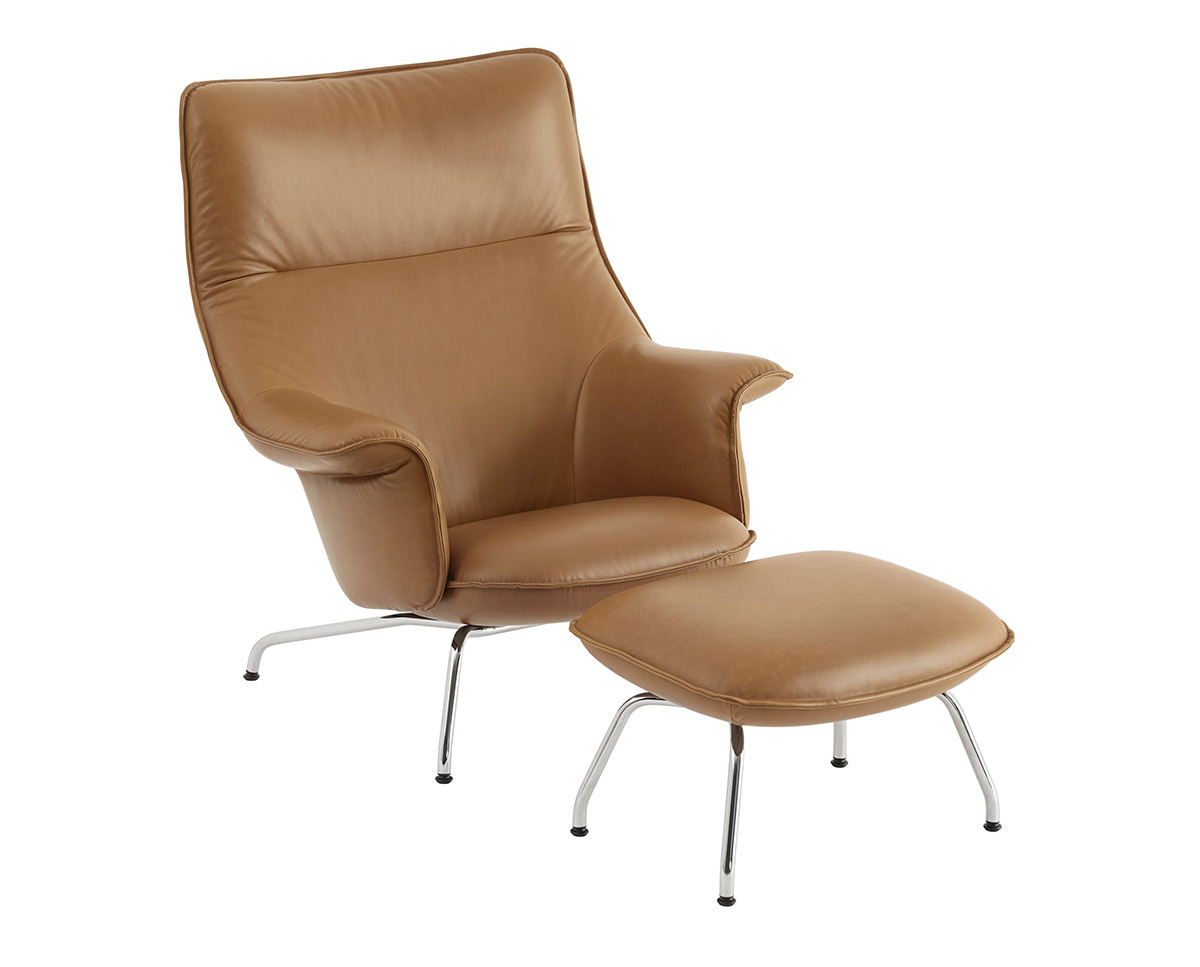 ANDERSSEN & VOLL ON THE DESIGN:
"Scandinavia has a long tradition of extensively comfortable lounge chairs; at the heart of our design heritage lies the versatile concept of comfort. As such, the idea of creating a grand lounge chair came very natural to us. The visual references of the Doze Lounge Chair are however derived from the modern and clear lines of the Golden Age in Danish design, while at the same time being informed by some of our favorite designs of the 1970's. To us, the characteristically large and sheltering back that embraces the soft seat creates a combination of the Scandinavian design ethos and the lines of 1970's objects in a way that we find truly refreshing."