Squares
Turn your floor into a decorative interior element and add character with a touch of nature.
Squares is a collection of square planks in solid oak that rethinks a classic design and gives prominence to the floor. Placed side by side in a high-precision pattern, the squares form a beautiful and distinctive design with characteristic lines.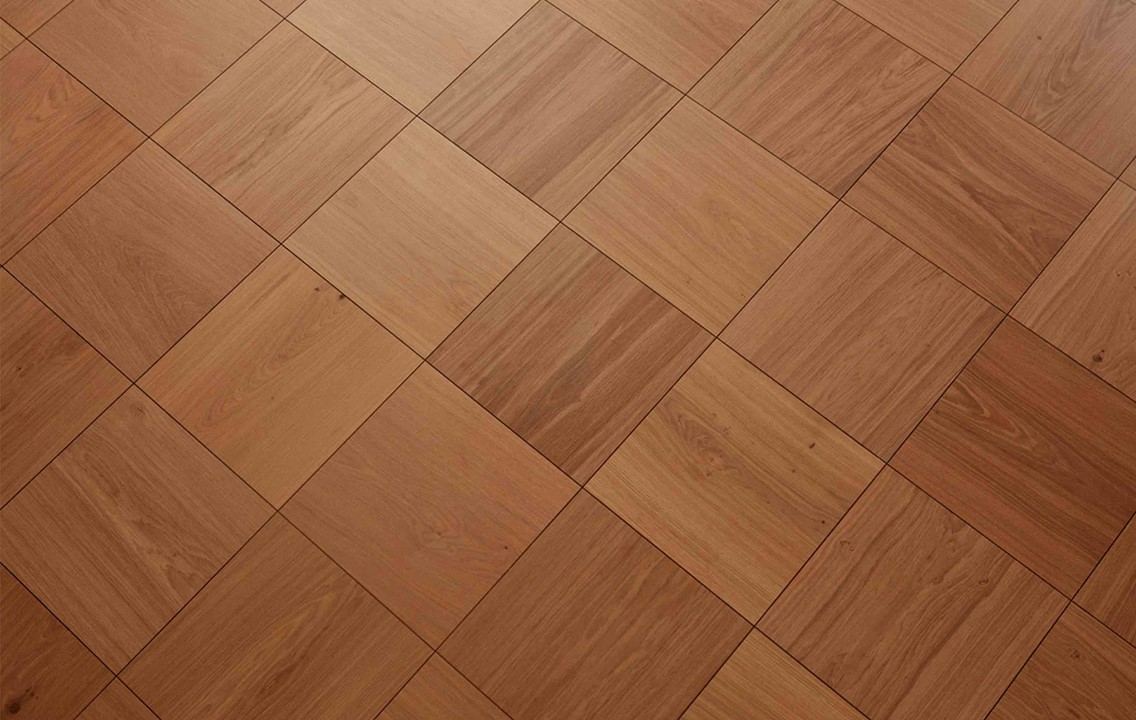 Squares is a modern interpretation of familiar, classic patterns in extraordinary dimensions. It offers a new design solution with respect for history that creates a fresh and fascinating expression by virtue of its unique proportions. This patterned floor will add character and style to any space.
Squares planks are cut from wide boards in solid oak and form an attractive patterned floor with distinct, characteristic lines. The pattern can either be laid in a right-angled grid, in straight lines or diagonally, at 45-degree angles, to form beautiful diamond shapes.
The Squares collection is an exceptional solution that creates an exclusive expression with a sensuous quality.