Dinesen introduces Dinesen Collection – a collection of furniture and interior objects designed to activate your senses through aesthetic sustainability. The desire to draw nature's calm presence in and spark curiosity about wood as a material is the heartbeat of the collection.

The collection consists of eight products that speak to each other in a common language that activates your senses and sparks curiosity about the material. In addition to five individual pieces of furniture, the collection features finished furniture planks, DD-2 – an interior scent launched in 2019 – and Dinesen Bricks. Dinesen Bricks are made of surplus wood from Dinesen's own production and can be used as decorative objects or as cutting or serving boards. The cushions feature quality upholstery from Sørensen Leather and Kvadrat.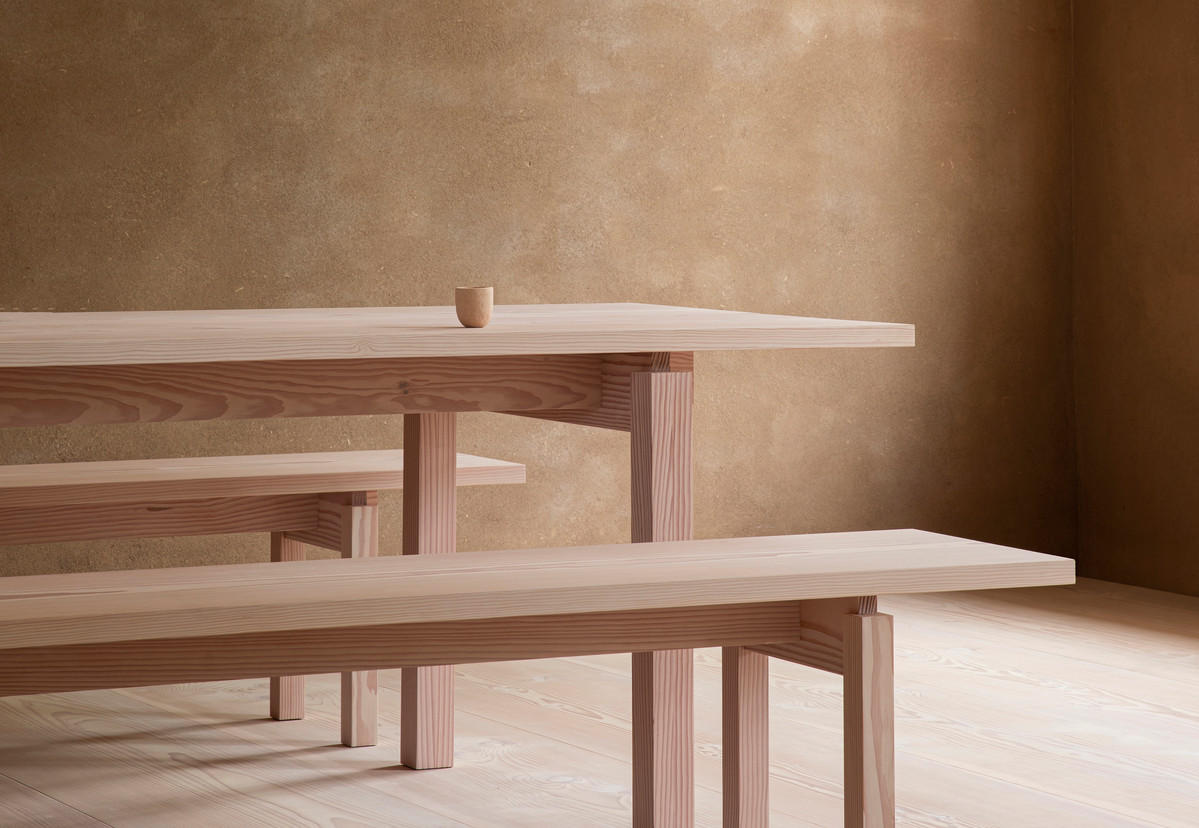 The eight products contribute to a harmonious and vibrant atmosphere, bringing a touch of aesthetic beauty and becoming a natural and familiar part of our everyday ceremonies. These classic designs will last for generations, and the objects will only grow more beautiful as time leaves its imprint on the wood and other materials.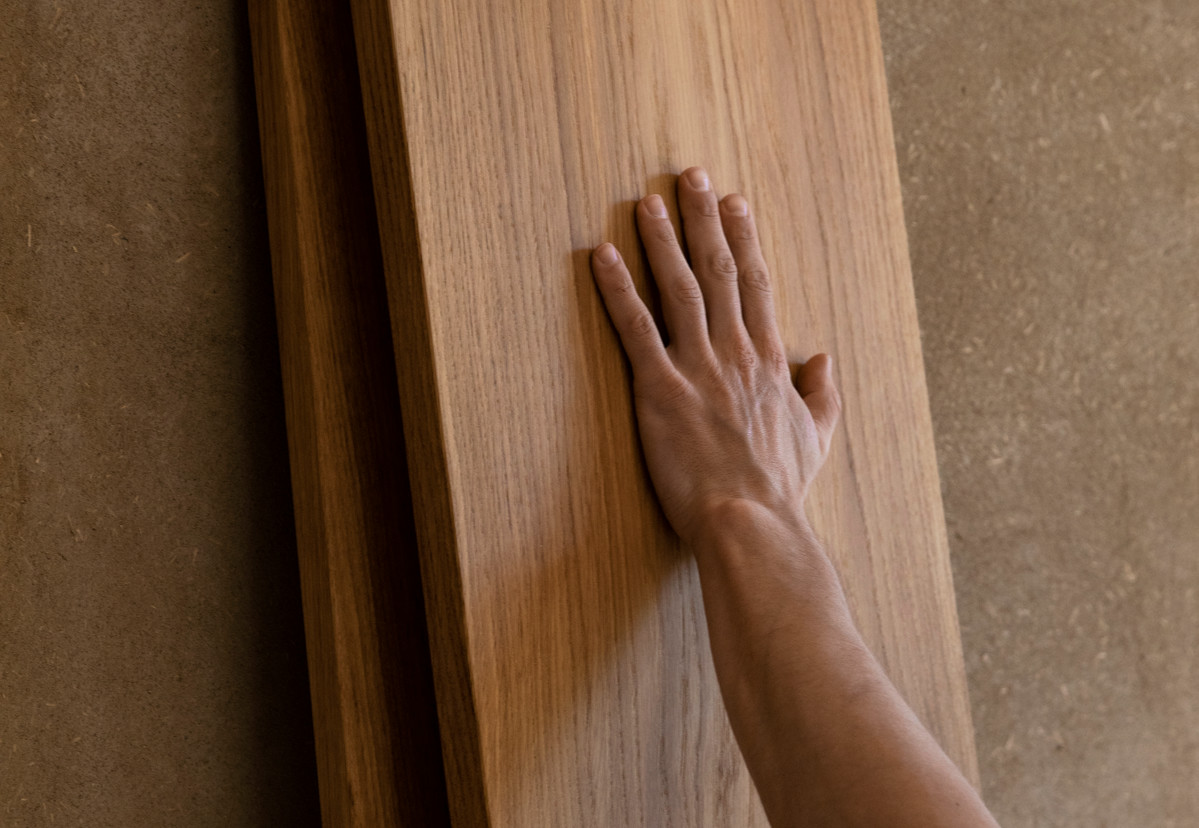 A celebration of the iconic Dinesen plank
The inspiration behind the collection springs from the drying process that the wood undergoes on its way to becoming iconic Dinesen planks. When the timber arrives at the sawmill it is cut, and the planks are stacked with cubic spacers in between to allow the air to circulate freely. The spacers let the solid wood float freely and present the natural material, which is perfect in its basic form. The stacked planks are thus a recurring design feature throughout the collection – with clear inspiration from Dinesen's brand DNA.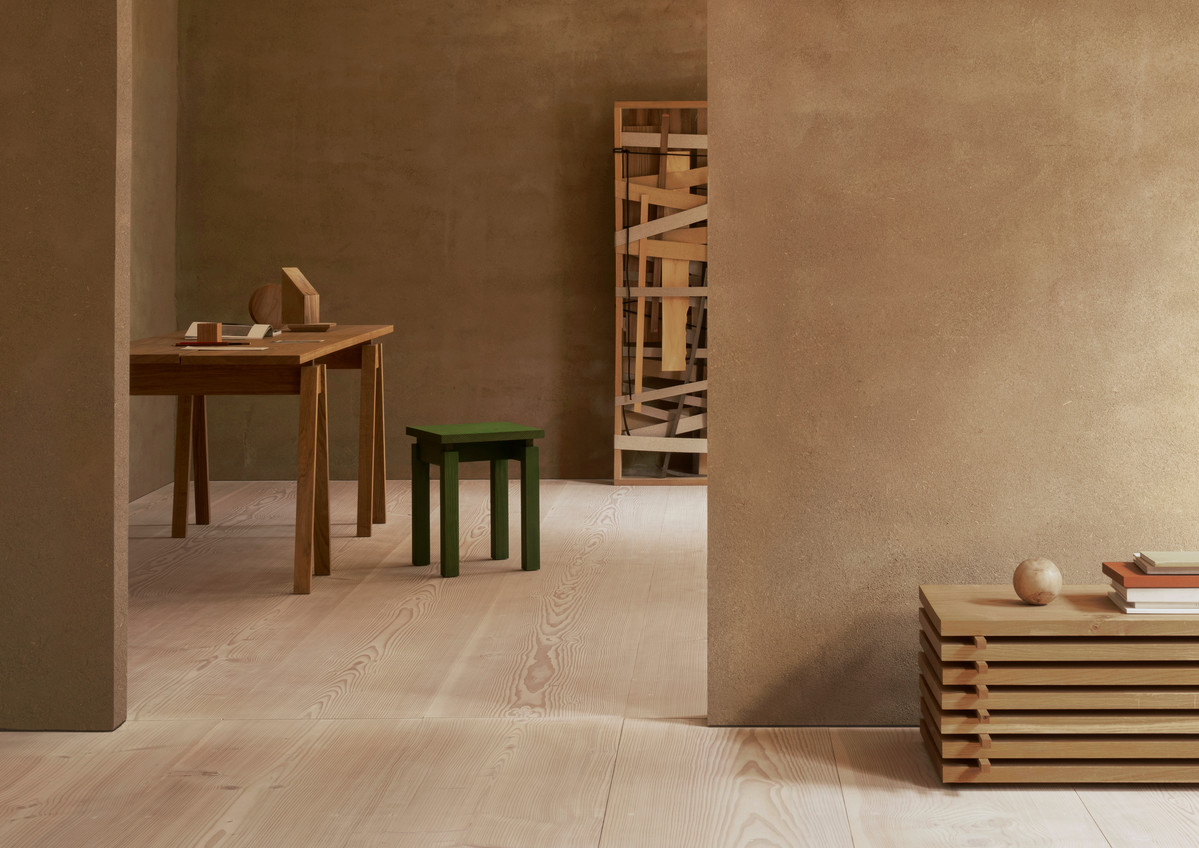 'The goal is always to enrich life for the people who shape their life around the furniture. This collection is a manifestation of how design can provide a setting for life that brings people together and also brings us closer to nature and enhances our well-being.'
Hans Peter Dinesen, Design Studies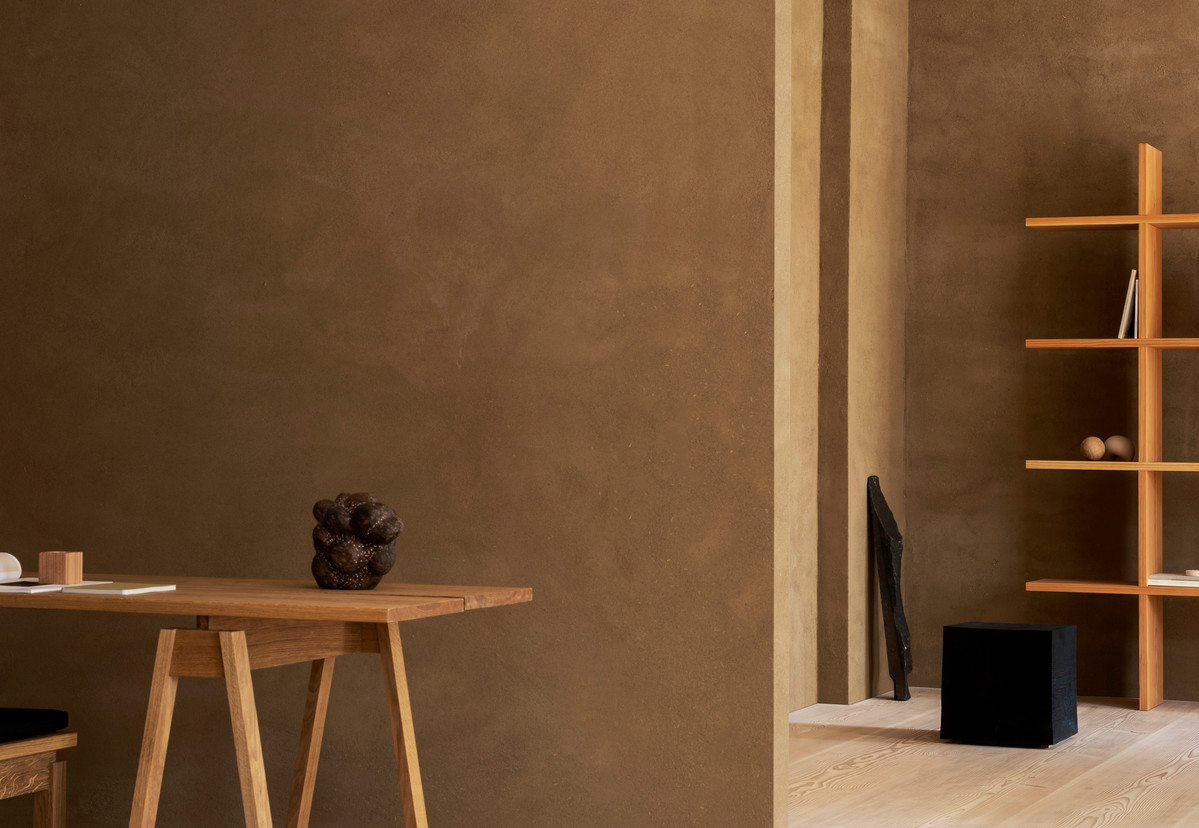 Dinesen Collection broadens Dinesen's commitment to creating high-quality and durable natural environments. Dinesen has a strong belief that engaging with natural materials and quality products are a key condition for building a meaningful existence. Living in an interaction with nature lets us marvel at its grandeur while also enjoying the well-being that comes from letting nature into our homes.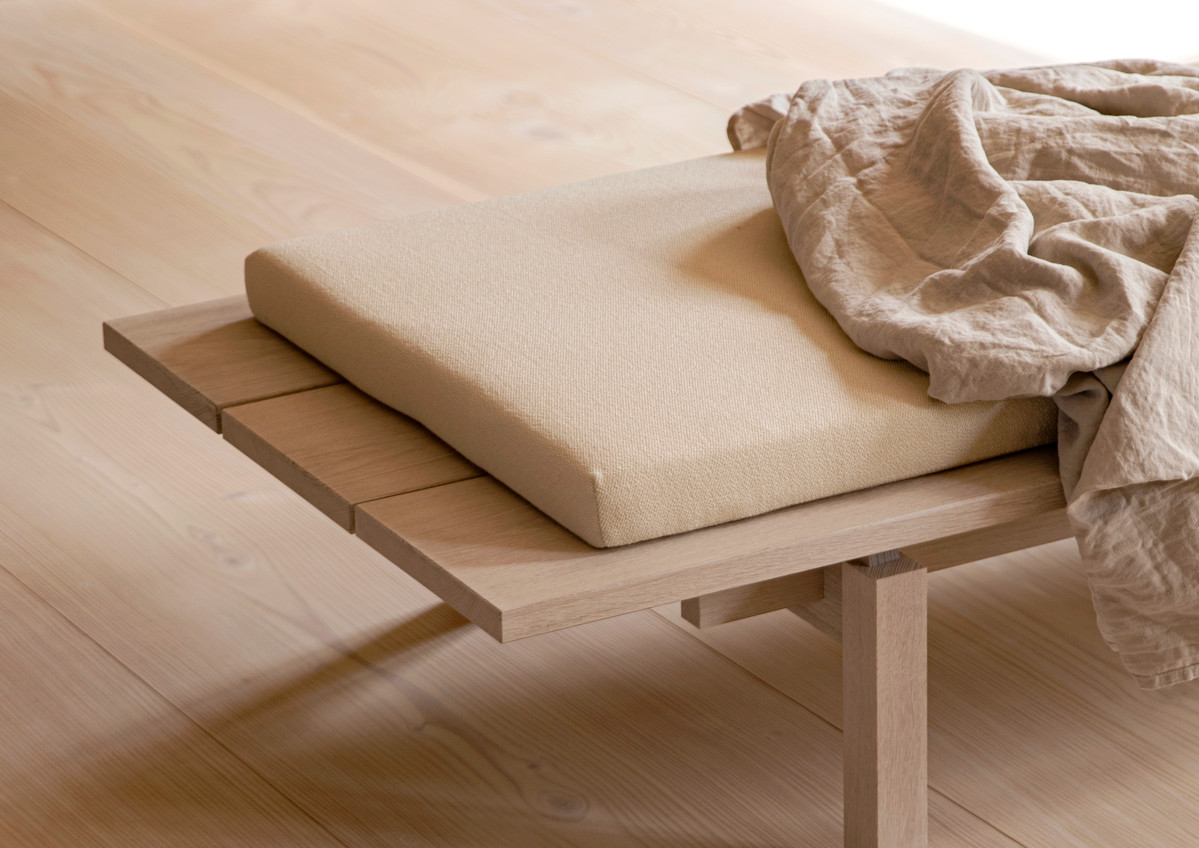 Dinesen Collection was created by the niche studio Design Studies, which consists of the design duo Hans Peter Dinesen, 5th generation Dinesen, and Mikkel Vestergaard, who explore and discover new possibilities in nature's materials through design and production.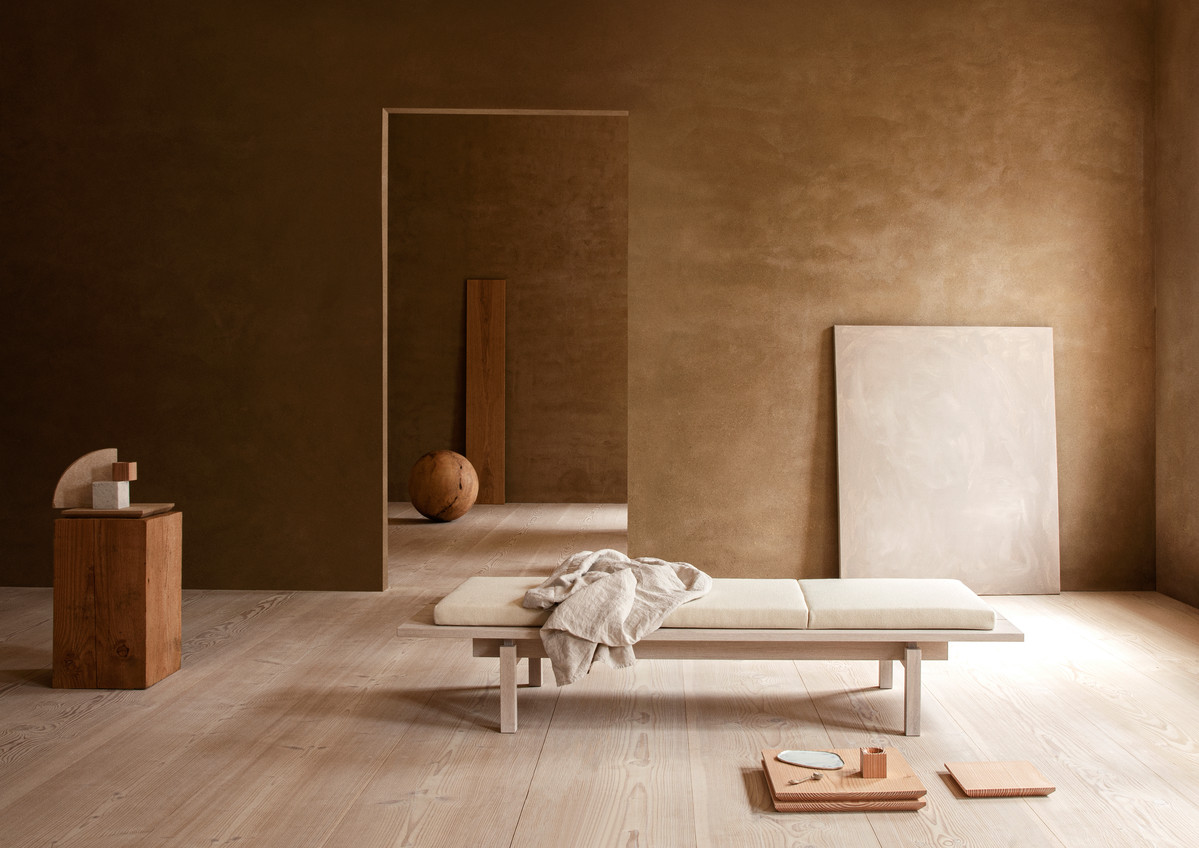 'The ambition driving the Dinesen Collection is to create furniture that combines aesthetic design with
experiences that promote well-being and activate our senses while strengthening our bond with nature.´
Mikkel Vestergaard, Design Studies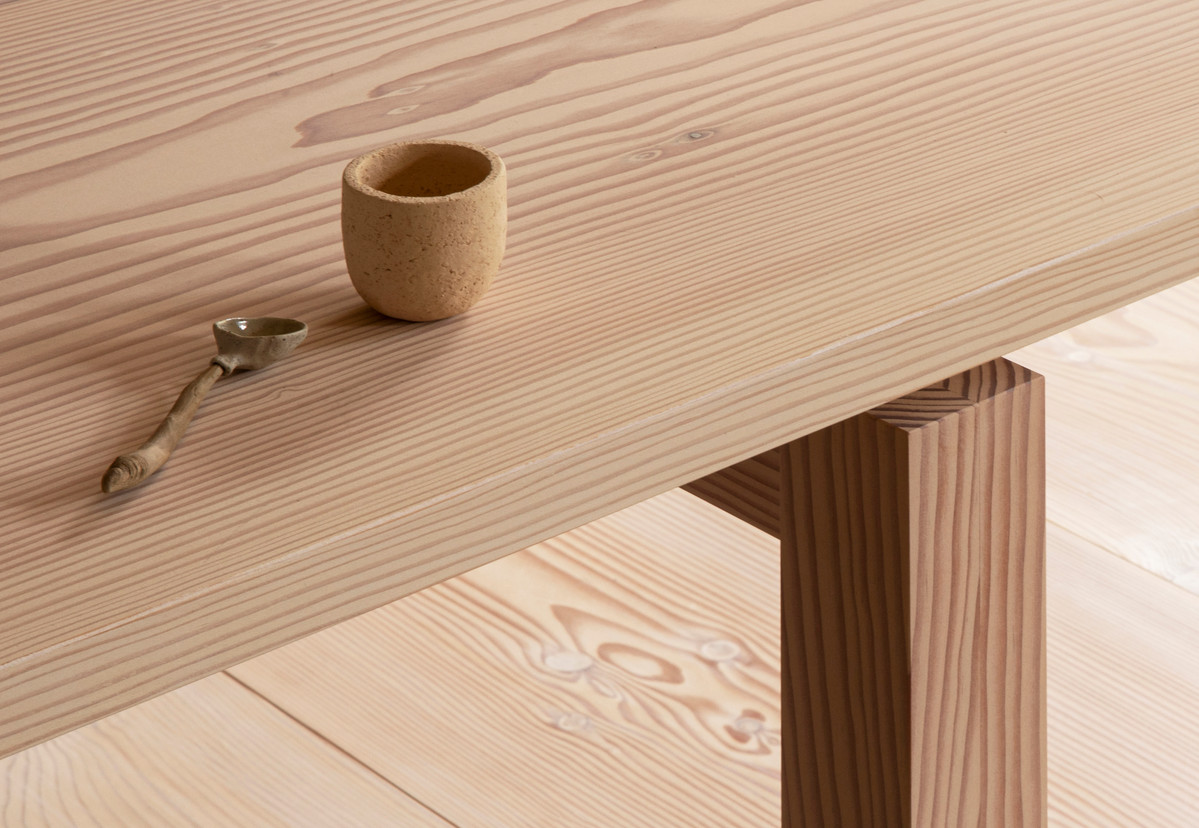 The Dinesen Collection image campaign was shot by Jonas Bjerre-Poulsen of Norm Architects and styled by Pernille Vest. Dinesen Collection is accessible online by request and from Dinesen's showrooms in Copenhagen and Aarhus.