Greenhouse, Stockholm Furniture & Light Fair's hall for young and unestablished designers, is a stepping stone for many of tomorrow's design stars. The jury has now selected who will exhibit in 2017, including names such as Lies-Marie Hoffmann, Frag Woodall, Studio Føy and yuue design. In total, 31 designers or design teams and 31 design colleges from 18 countries will be taking part.
Lies-Marie Hoffmann is a German interior architect, furniture designer and sculptor based in Sweden. She garnered international attention in 2010 with a timber sofa that was part of her "homage to the elm trees" project for her MA in Interior Architecture & Furniture Design at Konstfack University of Art, Craft and Design in Stockholm. In 2014, her design for the first Aesop store shared the Design S Award for furniture and interiors with the architecture firm In Praise of Shadows from Stockholm. A central component in Lies-Marie's design is a strong sense of sustainability, which aims to improve the relationship between people and nature.
"My love for the elm tree is my inspiration. By staying in close contact with the urban planning office in Stockholm, I have access to the massive elm trunks that would otherwise be burned," explains Lies-Marie Hoffman.
She re-purposes the otherwise lost trees in the public environment by creating accessible and functional furniture. In Greenhouse, she will exhibit a new stool and sideboard collection. Lies-Marie is supported by STIHL.
Frag Woodall received his degree in industrial design from University of Technology in Sydney. His design studio, Mr.Fräg, focuses on interiors and products such as furniture lighting and home-wares. A central tenet in his design philosophy is to create functional products that have a sense of poetry and humor. In Greenhouse, he will exhibit the Cloud Tables series, which consists of three tables in differing heights and sizes, Matisse Chair, which has clear ties to an artist's easel and palette, and Dowel, which is a family of stools.
"Exhibiting at Greenhouse is a great opportunity since it is a unique platform on which to display my work for leading Scandinavian brands. It is also an important international stage that provides visitors with a glimpse of modern Australian design," says Frag Woodall.
Studio Føy is an Oslo-based design studio that consists of Guro Sørbø Midtun and Siri Line. The studio was founded in 2016.
"We take a playful approach when creating our products, which both makes our job more fun and hopefully adds something extra to the products. We develop products with the idea that the user can add their own sense of fun," says Studio Føy.
The duo always strives to make products that have a value for the user, and products are given designs that are not affected by trends. In Greenhouse, they are displaying a stackable candleholder (Stable), a bench with flexible cushions (Pusle) and a stool inspired by a flamingo (Flamingo).
yuue design is a design studio based in Berlin, Germany, that was founded by WENG Xinyu and TAO Haiyue, both of whom studied at Bauhaus University in Weimar. The studio creates lighting, furniture, home décor products and installations for clients around the world. Yuue design's works feature a unique approach to highlighting the interactive and emotional aspects of the user experience. At the fair, they plan to exhibit two lamp designs and a shelving system.
"We want to create products that are in line with the times, both in terms of function and aesthetics. We are inspired by Nordic product design, and by combining our Eastern cultural background with what works for the time being we hope to play our role in defining modern design," says yuue design.
Designers and design colleges from all over the world are invited to submit applications to Greenhouse. The jury for Greenhouse 2017 includes Gabriella Gustafson, designer and architect; Jens Fager, designer; John Löfgren, designer, and Monica von Schmalensee, architect.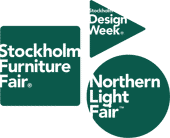 Spara
Spara
Spara
Spara
Spara
Spara
Spara
Spara
Spara
Spara