The assignment to create the Design Bar at Stockholm Furniture & Light Fair on February 6 10, 2018 has gone to the designer Luca Nichetto. This time, the menu is being created in collaboration with Lina Ahlin, chef at the restaurant Agrikultur in Stockholm. New for 2018 is that the Design Bar, together with the stage for Stockholm Design & Architecture Talks, is moving to Victoria Hall to form a common area there.
"For the 2018 fair, we're focusing even more on knowledge and skill. We're creating a completely new area in Victoria Hall where the Design Bar and the stage area will together form a vibrant unified space. And the Stockholm Design & Architecture Talks, our forum for knowledge sharing and discussions, will be extended from four to five days," says Cecilia Nyberg, Project Area Manager for Stockholm Furniture & Light Fair and Stockholm Design Week.
The international Stockholm-based designer Luca Nichetto has been commissioned to design a concept for the new area – linking the Design Bar, which is a cross between exhibition and world-class restaurant, with the stage area.
"For the first time, the Design Bar and Design & Architecture Talks are united – what a   challenge! We have created a space that combines restaurant and stage area in unexpected ways, where influences from different historical eras take expression in new design and create a truly contemporary setting. Visitors are taken on a visual journey while feeling welcomed with a design-embrace, guided along the way by the mood of old cinemas, Roman arenas, Stonehenge and French gardens, with a touch of sci-fi and comic book series," says Luca Nichetto.
Luca Nichetto was born in Venice in 1976. He has a degree in industrial design and worked for Murano-based glass manufacturer Salviati and lighting company Foscarini before opening his own studio in Venice in 2006. In 2011 he moved to Stockholm to open another studio, and he still lives and works here. His broad works encompass both furniture and accessories. He also devotes his time to architecture and exhibition design.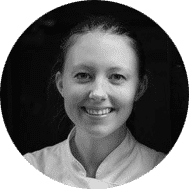 Lina Ahlin is 29 years old and chef at the restaurant Agrikultur in Stockholm. She trained at Grythyttan and in 2015 received the year's White Guide Rising Star award. She has worked among others at Restaurant Frantzén and Osteria Francescana in Italy, which has three Michelin stars.
"The menu will be inspired by what nature has to offer, with the protein serving more as a condiment. The food will also reflect the atmosphere of the Design Bar concept. A nice vibe, different menus and unpretentious," says Lina Ahlin.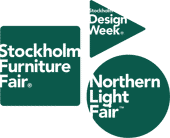 Spara
Spara