Designer Thomas Bernstrand recasts the individual as a co-creator
dB, Abstracta's new sound-absorbing screen series, is designed by Thomas Bernstrand. Characterized by great attention to materials and an uncompromising design, the series is also imbued with mischief, one of Bernstrand's hallmarks.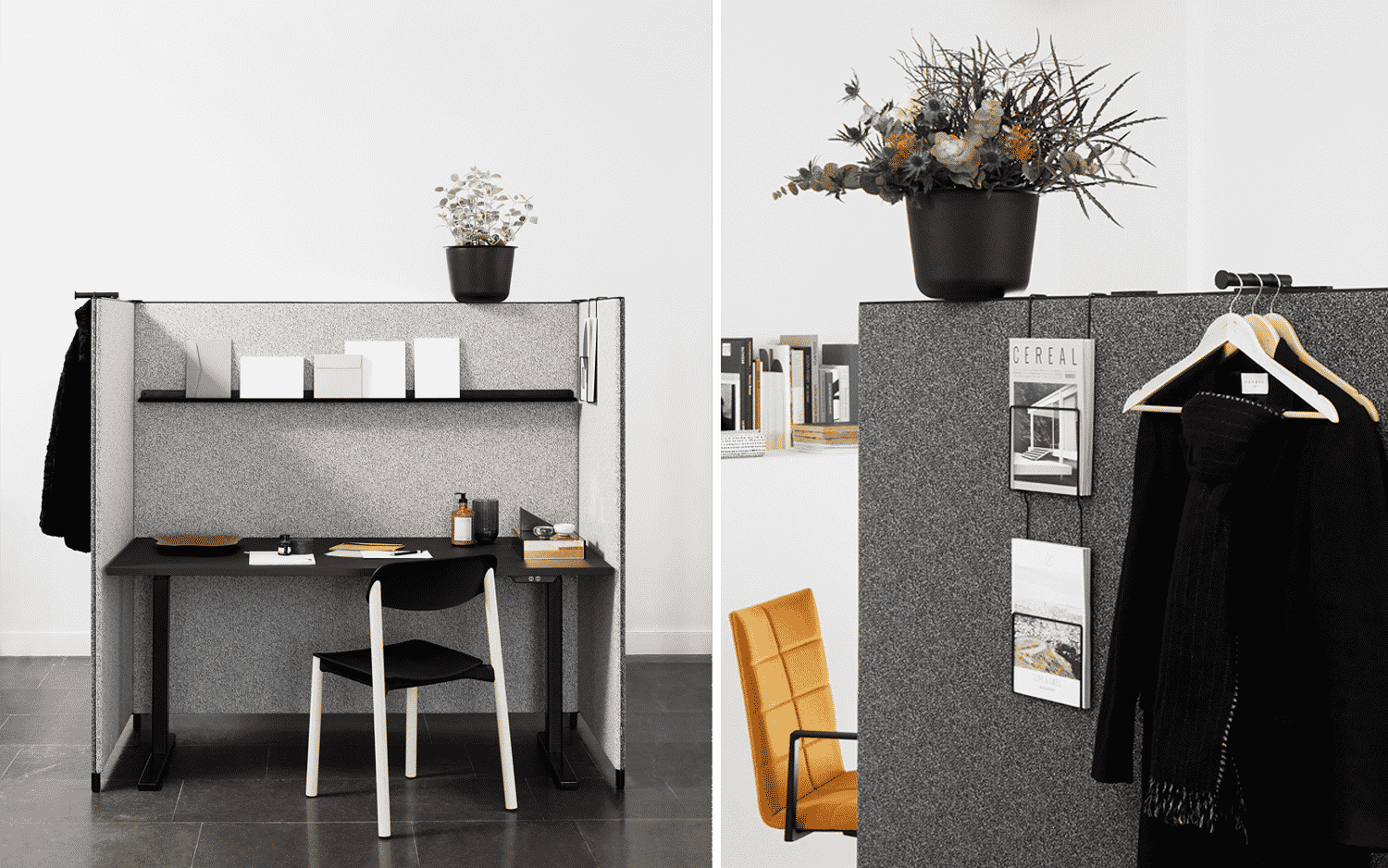 It is sometimes said that it's all been done already – that all that remains is to paraphrase and hybridize the styles and features of that created previously by others. Thomas Bernstrand is not of this view:
'There's always a little gap somewhere. As a designer, I try to find that gap.'
Thomas Bernstrand's works often emerge from unexpected leaps between disparate contexts – as in the case of his Daikanyama and Shibuya light fixture concepts, where the design language and functionality of street lighting simply enter the interior space.
So, which gap does dB fill?
'The point of dB is to enable individuals to make an impression on their surroundings. While doing my research, I found that all the existing solutions were so perfectly complete, with everything thought out in advance. The individual user was left with only a minimal degree of latitude. I wanted to change that.'
The result is a screen system that serves as a discreet scenery set for open office environments, designed to be brought to life by the people who work there. Its accessories not only add rational functionality but provide space for personal items like photos, magazines, etcetera.
The icing on the cake? A flower pot that appears to be balanced rather daringly on the top edge of the screen.
The dB screens come in many sizes and can be upholstered in almost any textile. Instead of legs, they stand on a base, which allows them to be angled as desired when combined with one another. The series includes a whiteboard-faced screen and a clever cork-face screen for bulletins.