Characteristic cross-pleating
LE KLINT lamps, famous for their iconic design and handicraft tradition, now have a new and beautiful addition. The classic and famous white cross-pleats form the basis for a new and elegant series of lamps whose look has given the series the name CYLINDER.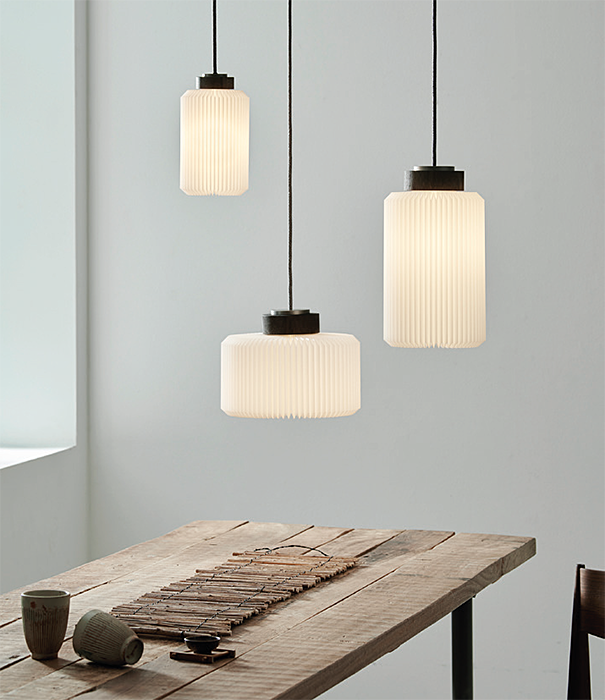 LE KLINT's own design team designed this collection. CYLINDER's timeless and organic look also has a contemporary touch, ideally suited to modern home interiors.
"I'm so pleased to be able to introduce another member of the LE KLINT family. CYLINDER is a design that has been created in collaboration with myself and my development team. The series is inspired by the pleated Model 375, which was launched in connection with our 75th anniversary. When we designed the collection our main focus was on our DNA. We wanted to create a series that captured the essence of LE KLINT. In our completely new collection we have integrated this pure, simple and honest Scandinavian lighting design – a synonym for the Nordic interior design style that the whole world has embraced and fallen in love with," says LE KLINT CEO Kim Weckstrøm Jensen.
Complementary design elements
The series includes three pendant lamps and two table lamps in different sizes. As a contrast to the white hand-folded lampshades that create a simple and stringent look, the designers have experimented with the contrast between dark and white. They therefore chose a base for the table lamps and pendant lamp fixtures made from black stained oak. The lamps also have a metal element, which has been coated with a flecked, dark grey metallic matt coat, creating a harmonious and beautiful match with the black stained oak. A final fine detail on the pendant lamps is the cord, inspired by the weaved grey woollen fabric, which is typically used for suits.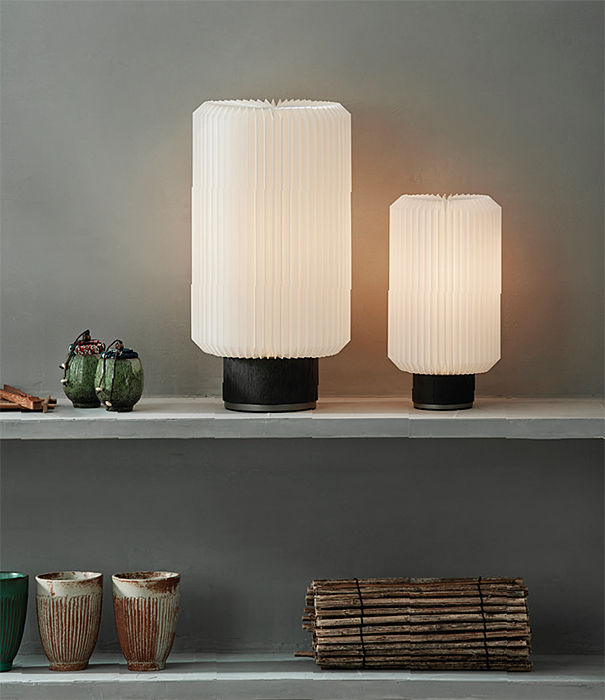 Iconic folds with a warm light
The CYLINDER lamp series provides a soft, inviting and warm light. The three pendant lamps in the collection are beautiful on their own, in a row or as a cluster of three different sizes, creating a gearwheel effect, while the flat drum-like pendent lamp is ideal as a dining table lamp. The table lamps can be used anywhere in the home. The smallest table lamp's compact size makes it perfect on shelves and small shelves, windowsills and bedside units.