CYCLOP – Holscher Design
Cyclop is made of powder-lacquered cast aluminium. Its clear, geometric shape is accentua- ted in the dark as the fixture lights itself up. With its downward angled prismatic diffuser, it is well suited for one or two sides of a doorway, or alternatively mounted in a long row to illuminate both the facade and footpath alongside. D 250 mm. LED.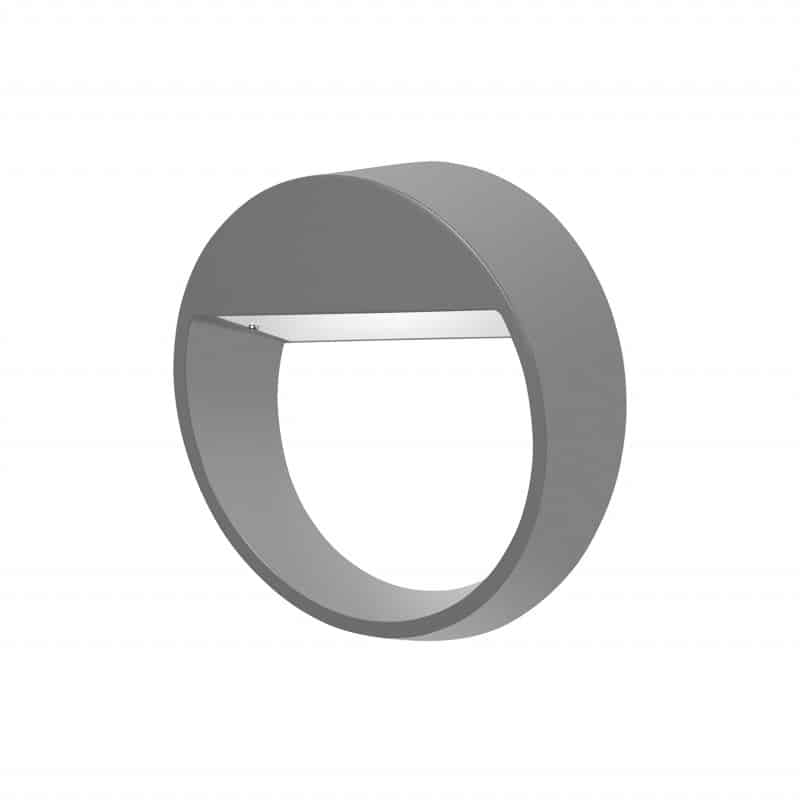 ---
Cyclop är tillverkad i gjuten, pulverlackad aluminium. Dess tydliga, geometriska form fram- hävs i mörkret då armaturen lyser upp sig själv. Med sitt nedåtvinklade prismatiska bländ- skydd lämpar den sig väl på en eller två sidor om en port alternativt monterad i en lång rad för att belysa både fasaden och gångvägen bredvid. D 250 mm. LED.
If you need more information please contact:
Per Gill. Tel: +46 481 80053 E-mail: per@zero.se
Nybro: Zero Pukeberg Box 800 SE-382 28 Nybro
Tel. +46 (0)481 800 00 Fax. +46 (0)481 140 00 E-mail: info@zero.se
Showroom: Södermalmsallén 36, Stockholm, Sweden