2021 year's winner is the Puffy Lounge Chair, by the experimental and unconventional star of British design Faye Toogood, whose creative breadth ranges from interior design via furniture and ornaments to clothing. The Puffy Lounge Chair was designed for the Stockholm-based interior design brand Hem.
Jury's statement:
"While the design of this year's Born Classic winner is firmly rooted in our age, we believe the designer has created a future classic. With both aesthetic and material qualities, we are confident that this piece of furniture is going to be appreciated for a long time to come. This acclaimed armchair has already enjoyed a warm reception and been widely shared on social media, which is even more reason to think that this is a Born Classic."
A modular comfortable seating solution full of personality
Sunny
Created out of bent steel tubes and supporting fabric, Sunny has a light airy construction, alongside generously padded cushions that give an inviting, plush appearance and relaxing comfort. When developing Sunny the designers looked to minimise the use of resources, without sacrificing comfort . The designers comment: "The task was to make soft, lounge seating – a little lower, a little softer, a little more relaxed, a little cooler, a little dreamier and a cross-border between public and private."
Gunilla Allard in collaboration with Note Design Studio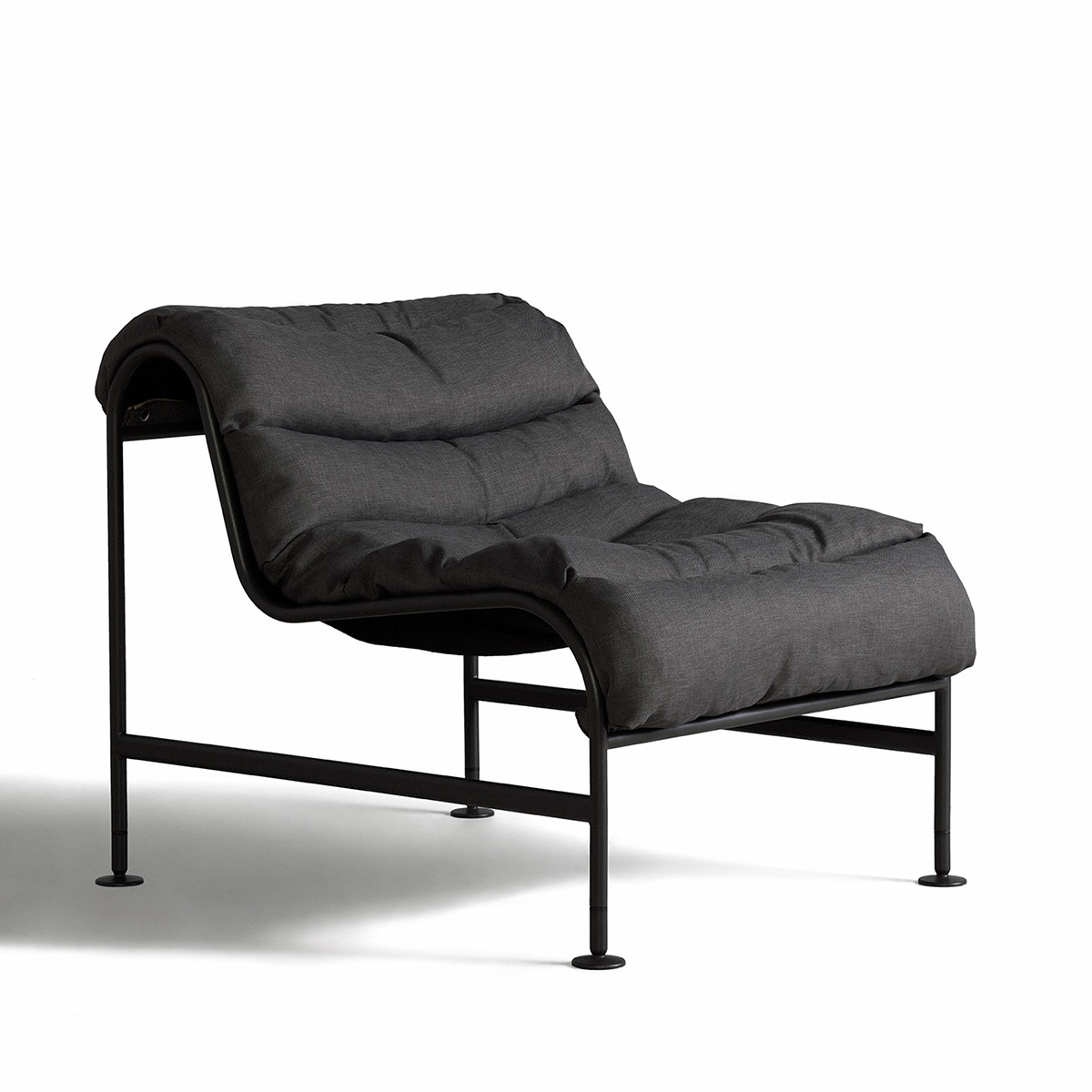 The frame comes in powder coated or chromium plated finish. The cushion can be upholstered in almost any fabric but designed to ideally be in one uniform colour. The back and underside of the seat shell is made of black canvas or natural linen and supports the cushion. The cushion is filled with 50% cut residual polyether pieces and 50% RDS certified down feathers. Sunny is also available with armrests and on casters (not when linked). Sunny can be freestanding or linked using a unique U-shaped foot to create straight or curved seating areas which can be combined with connecting tables. The linkable U-foot, cast in zinc, is an identity-creating detail with a distinctive shape. The freestanding model is also available on casters.



Lammhults Möbel AB, Box 26, SE-360 30 Lammhult
Phone: +46 472 26 95 00, Fax +46 472 26 05 70
e-mail: info@lammhults.se