The project collaboration is based upon a waste mapping of Fogia's industrial waste. Which resulted in an exhibition that tests different concepts and methods for reintroducing waste in the manufacturing process of furniture design. Crafted Potential is showcasing these strategies through a collection of objects and furniture pieces made out of industrial waste.
25 May – 25 June 2023

Swedish designer Kajsa Willner has created an exhibition showcasing the search for various methods and approaches that could have the ability to reintroduce residual materials into the manufacturing process of furniture design. Through different case studies, Willner examines the potential of various approaches such as Material development, Upcycling, Craft techniques, Collaboration and Implementation.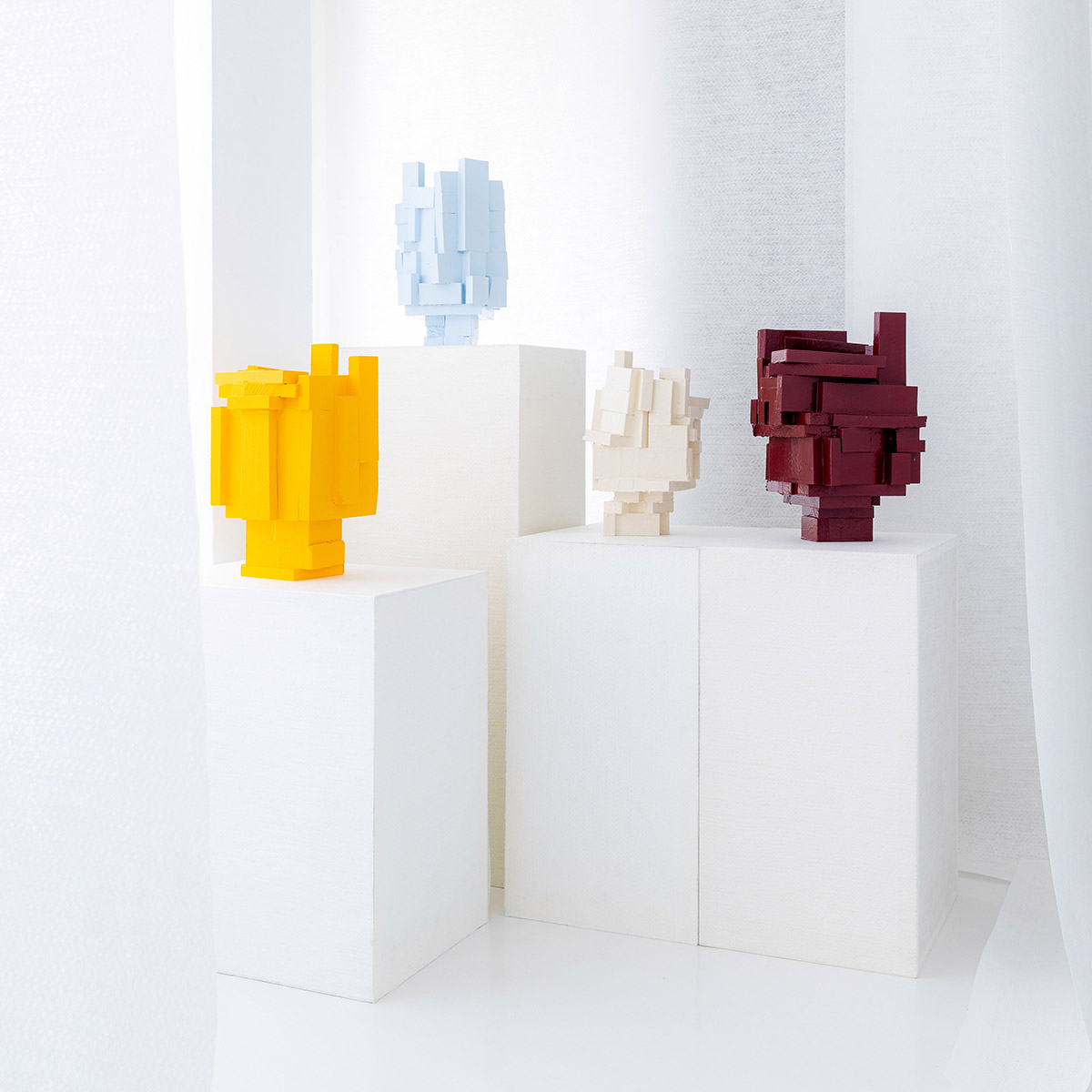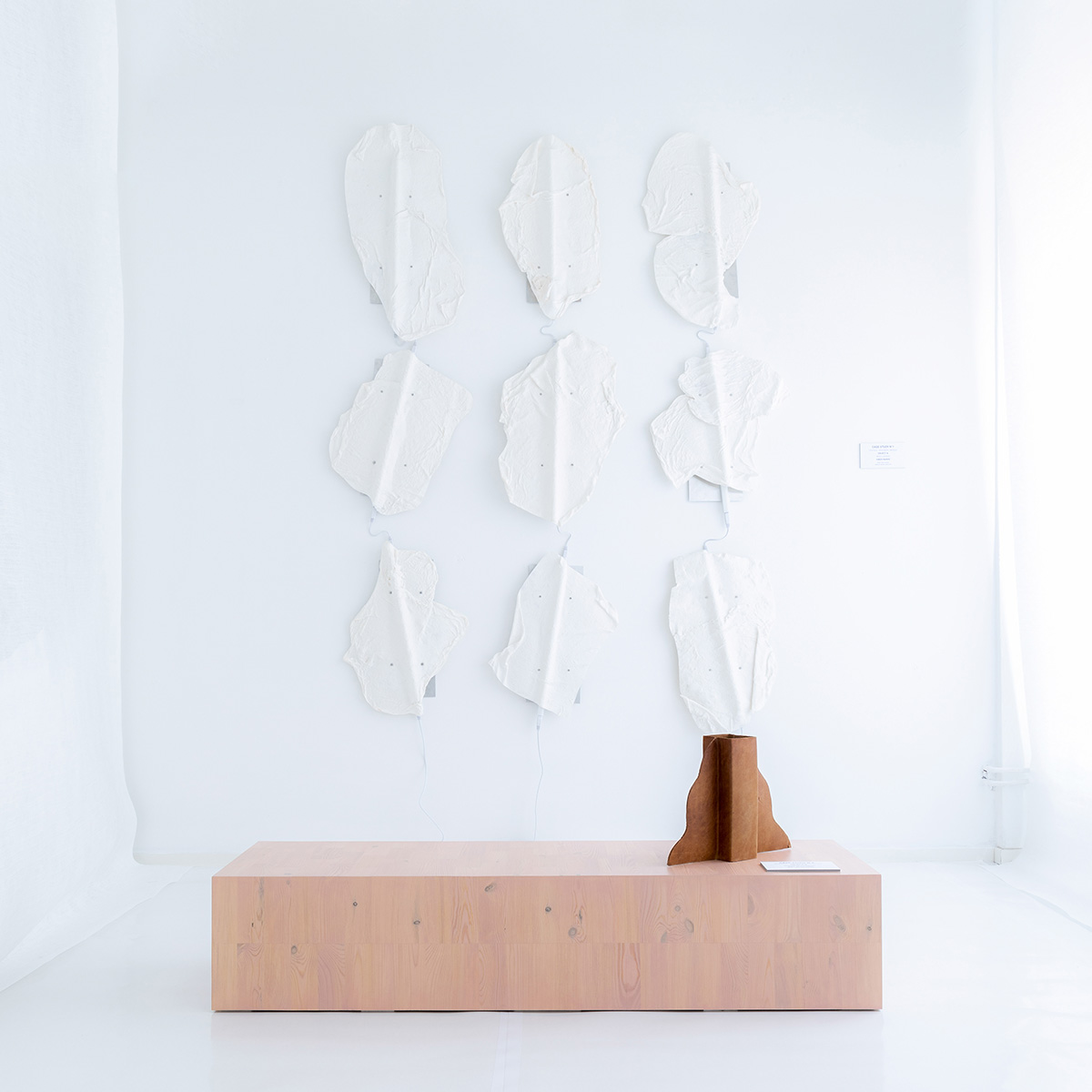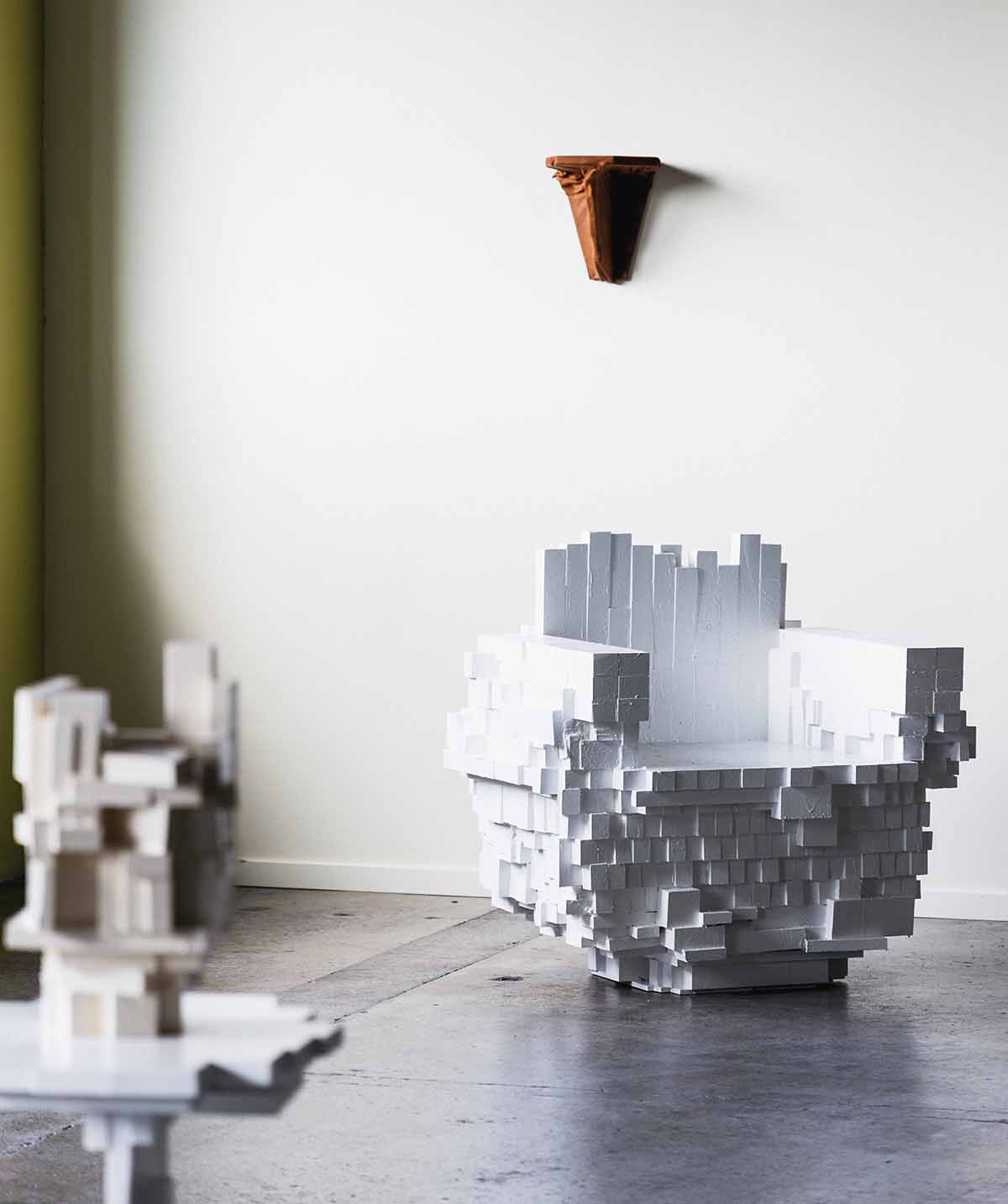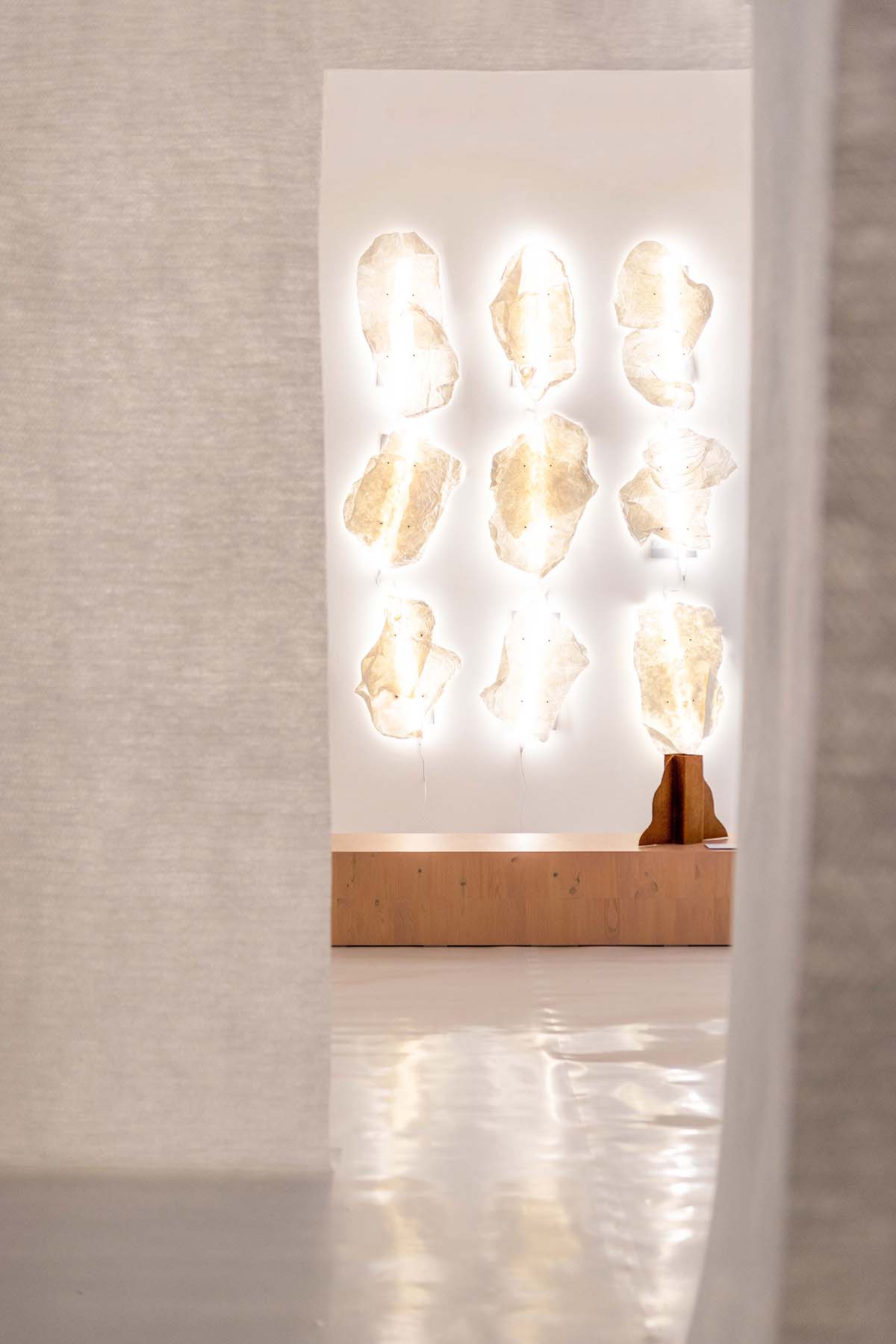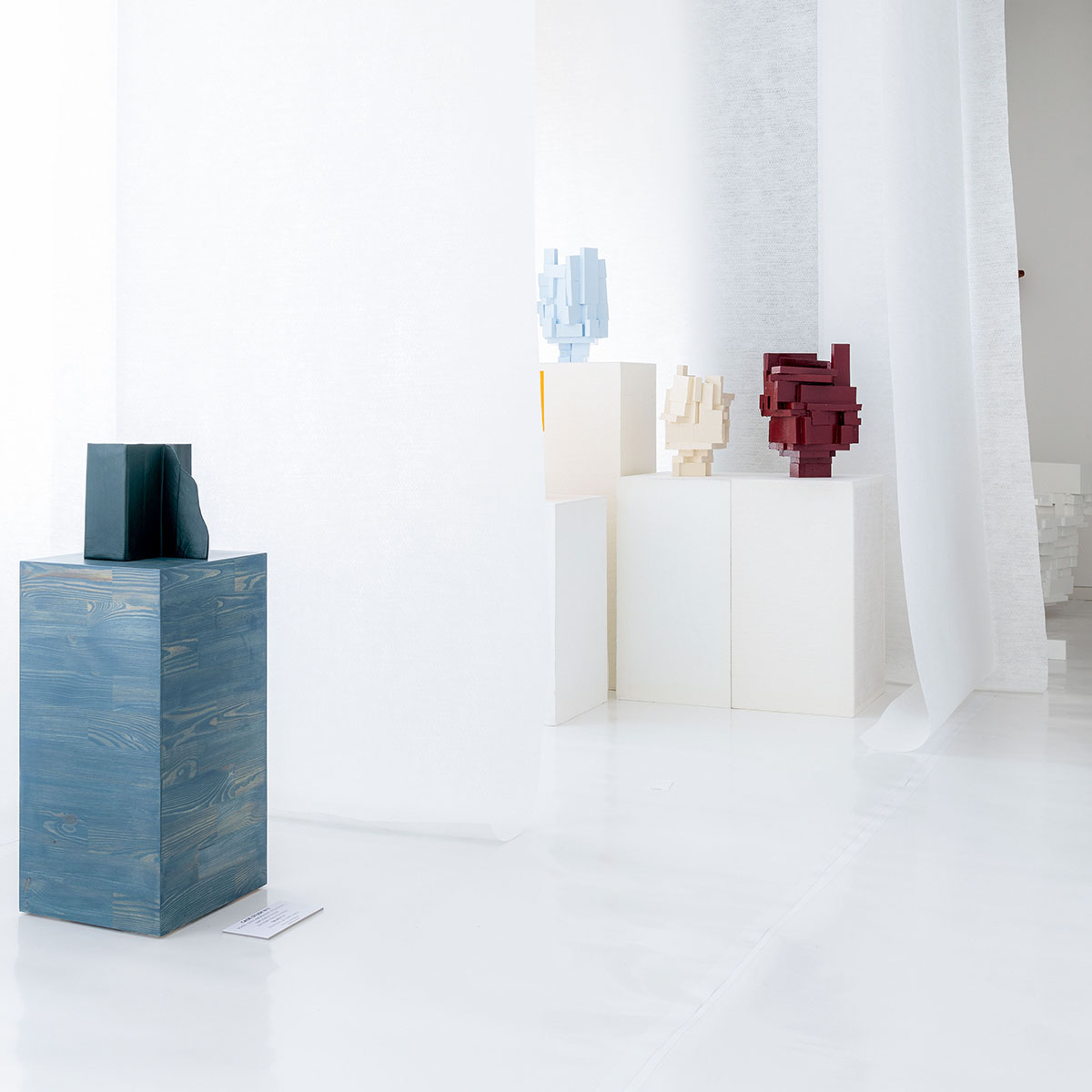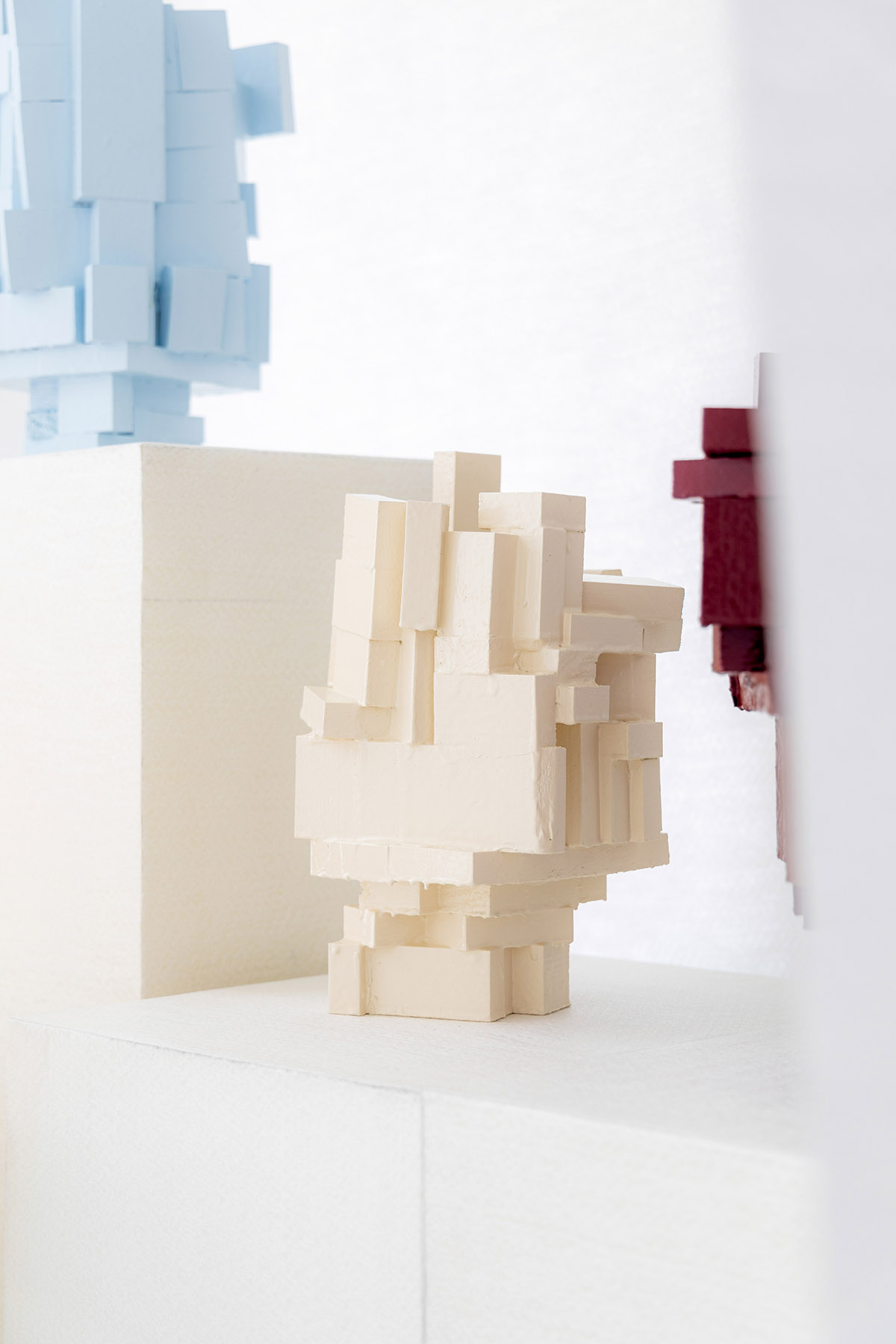 A material development that also is part of the exhibition created by Willner are "Fiber " lamps, a series of wall lighting sculptures featuring shades made of recycled Nature loft, a textile fiber from Fogias manufacturing waste. Produced using traditional paper-making techniques.
The exhibition offers a holistic narrative that focuses on questioning and exploring a diversity of concepts for residual materials to re-enter the manufacturing process. By working together with Fogia and furniture store Olsson&Gerthel, Willner is in a collaborative way trying to boost the potential of reintroducing residual materials into furniture design production by demonstrating the beauty of various possibilities.
Maybe the future in furniture design is more about liquid scalable production where some products are produced in small scale others in middle scale and some in mass production?
Photo: Robert Våhlström
The exhibition in Malmö @ Olsson&Gerthel
MAY 25- JUNE 21
The exhibition will travel to Foiga's Concept Store in Stockholm to open during Stockholm design week
SEPT 5 – OCT 5