&TRADITION LAUNCHES
THE COPENHAGEN PENDANT
BY SPACE COPENHAGEN
In their second collaboration, following the success of the Fly Lounge Series, &tradition collaborates with Space Copenhagen on a new elegant pendant light.
"We are very pleased to be working with Space Copenhagen again," says Martin Kornbek Hansen, Brand Manager of &tradition. "They have an exceptional eye for detail and surface texture, and a unique way of combining the classic with the contemporary."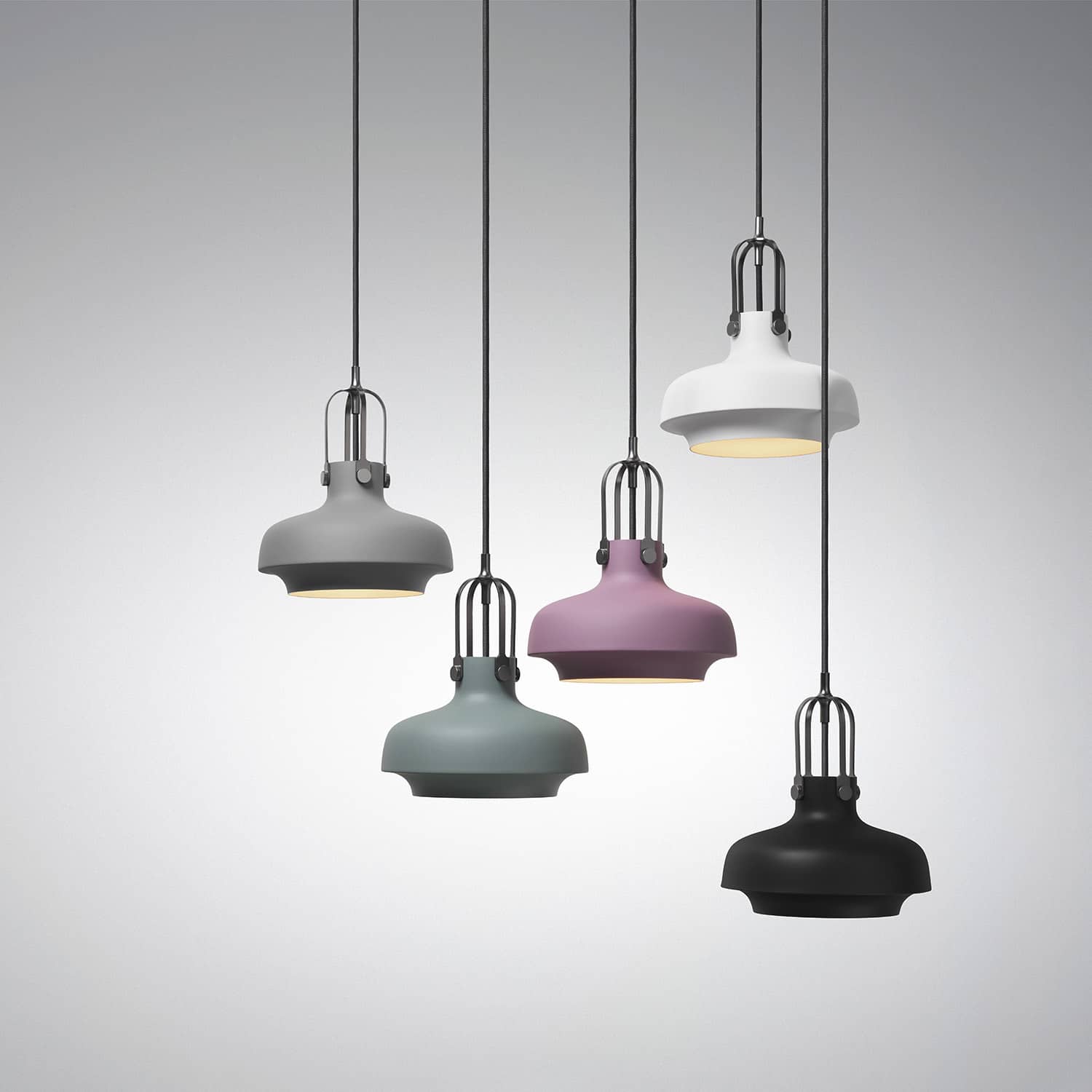 An exercise in contrasts, the Copenhagen Pendant fuses the classic and the modern, the maritime and the industrial. Its matte-lacquered metal lampshade disperses the light in a subtle but spectacular way, resembling the classic gaslight feel of the bleak Copenhagen piers.
"The biggest challenge in designing the Copenhagen Pendant was to meet our own expectations in making an equally sculptural and functional light," says Signe Bindslev Henriksen, co-founder of Space Copenhagen.
Originally Space Copenhagen designed one version of the pendant, but the project subsequently expanded into a series of three sizes and five matte shades. "The starting point was to create a design which would allow us to mix various metal finishes," says Peter Bundgaard Rützou, the studio's other founding partner. The result is a flexible light that works in many different spaces, on its own, or in a cluster.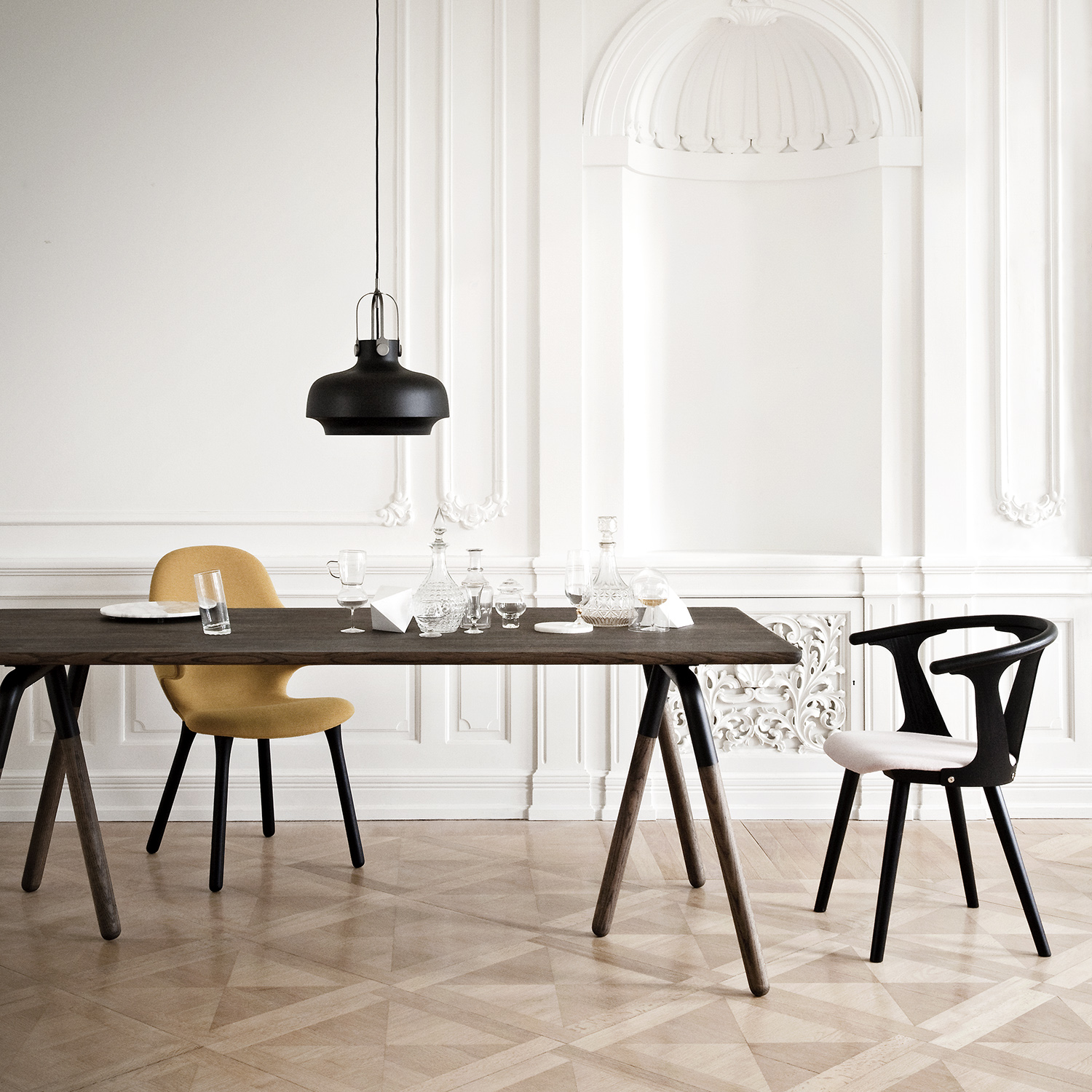 All the details of the Copenhagen Pendant have been carefully considered and are inspired by Space Copenhagen's experience as interior architects. Even the flow of light was carefully planned from the start. "The pendant is widest in the middle and narrows at open top and bottom to ensure that the lamp has a substantial body, while still protecting you from looking directly into the light," says Bindslev Henriksen. The downwards light is even and solid, while the subtle uplight is diffused.
"The Copenhagen Pendant is a perfect example of a classic typology of light reinvented in an innovative and contemporary way, qualities that we value highly at &tradition," says Kornbek Hansen.