CONVEXT – Jens Fager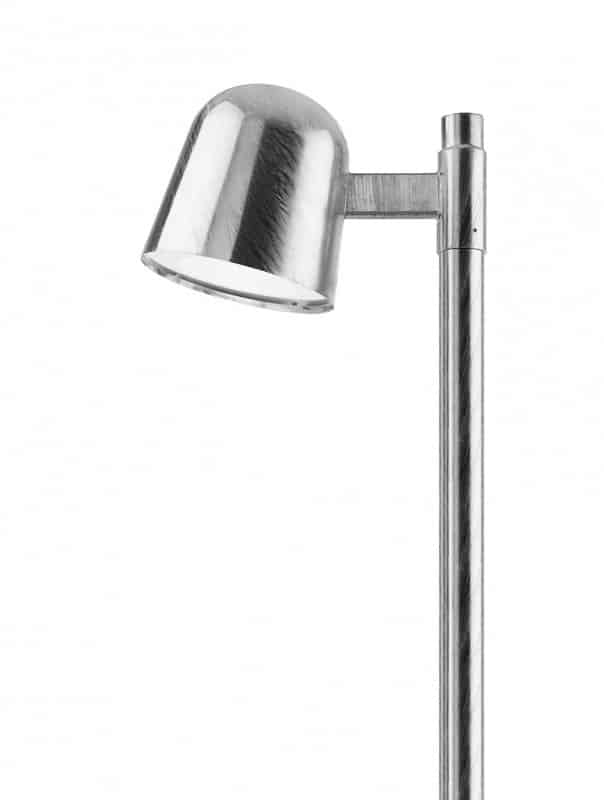 Perhaps you recognise this one; Convex was launched two years ago, but as a wall fixture. Now it has evolved into both a pole fixture and a bollard. It has the same amiable expression with the slightly curved top, where the design's clarity and the construction's durability contri- bute to a long life. Energy efficient due to its LED technology, Convex also provides perfect illumination and suggests many areas of use. LED. Polefixture: Diameter 280 mm Height 278 mm. Bollard Height 1039 mm Diameter 133 mm.
---
Kanske känns den igen – Convex kom redan för två år sedan, då för vägg, nu utvecklad till både stolparmatur och pollare. Samma vänliga uttryck i den mjukt välvda toppen där for- mens tydlighet och konstruktionens tålighet bidrar till ett långt liv. Energisnål tack vare sin LED- teknik ger Convex också den perfekta ljusbilden och föreslår många användningsområden. LED. Stolpe: Diameter 280 mm Höjd 278 mm. Pollare Höjd 1039 mm Diameter 133 mm.
If you need more information please contact:
Per Gill. Tel: +46 481 80053 E-mail: per@zero.se
Nybro: Zero Pukeberg Box 800 SE-382 28 Nybro
Tel. +46 (0)481 800 00 Fax. +46 (0)481 140 00 E-mail: info@zero.se
Showroom: Södermalmsallén 36, Stockholm, Sweden