CONEKT BENCH AW17
Inspired by Mogens Lassen's Conekt Table from 1975, the Conekt Bench is now launched, designed with the same stringent design aesthetic, precision and attention to detail.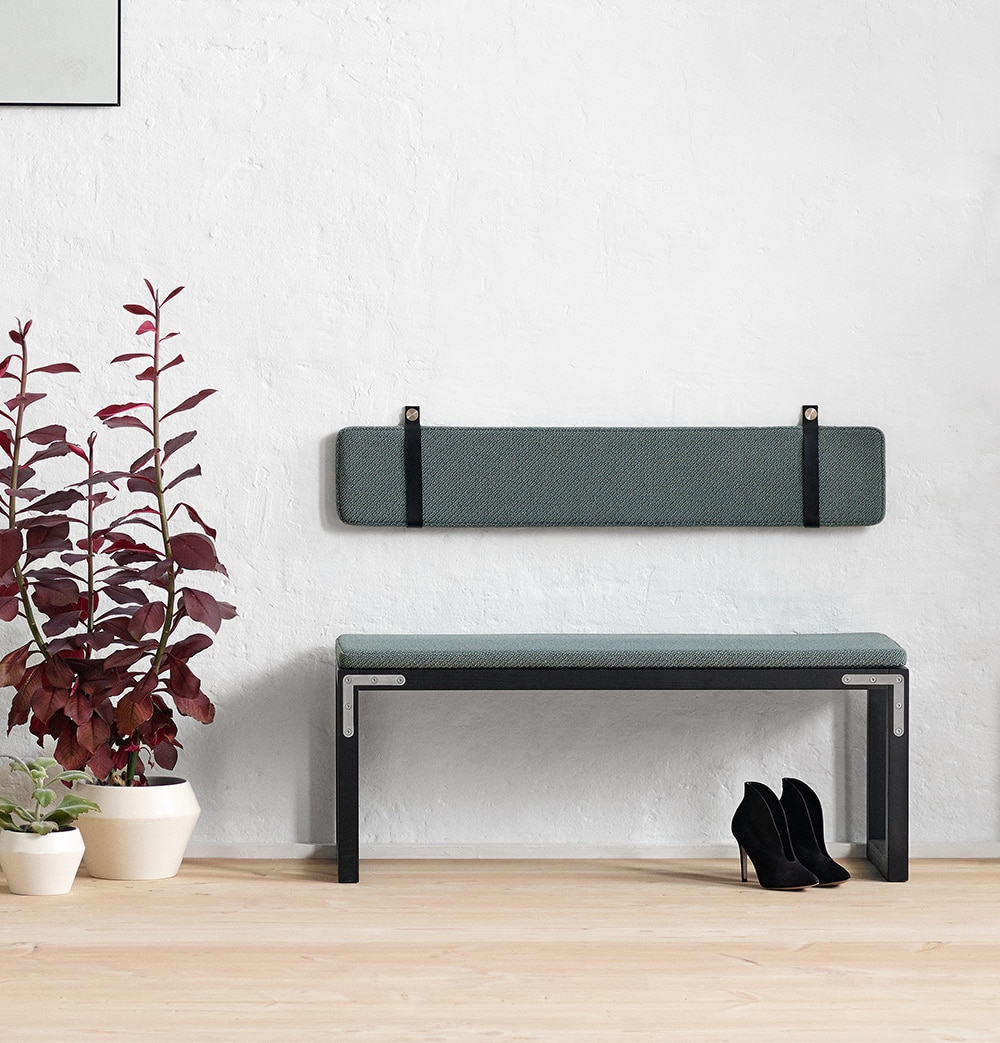 With its timeless design, the Conekt Bench sets the stage in the hallway and establishes it as an important part of the home. It is ideal to use when putting on shoes, and it adds clean lines and quality to the hallway, which is often a passageway with multiple functions gathered in one place.
A cushion and suspended backrest in fabric and leather are launched as an extension to the Conekt Bench to create a softer silhouette, enhance comfort and allow you to personalize the furniture. The design of the separate backrest is based on an old Mogens Lassen sketch of a daybed and is mounted on the wall using hanging leather straps with round interchangeable metal fittings.
The bench's seat and frame are connected by custom-made metal brackets designed to the smallest detail, creating an eye-catching feature that gives the minimalist design an outstanding character. The metal brackets come in three variants; stainless steel, brass and black powder coated steel. Spara