Combo Cross is a hanging sound absorber that encompasses awarded designer Pia Wallén's most vital stylistic traits: simplicity, playfulness, tactility, as well as her strong passion for crafts. Present in the design is also Pia Wallén's signature: the cross.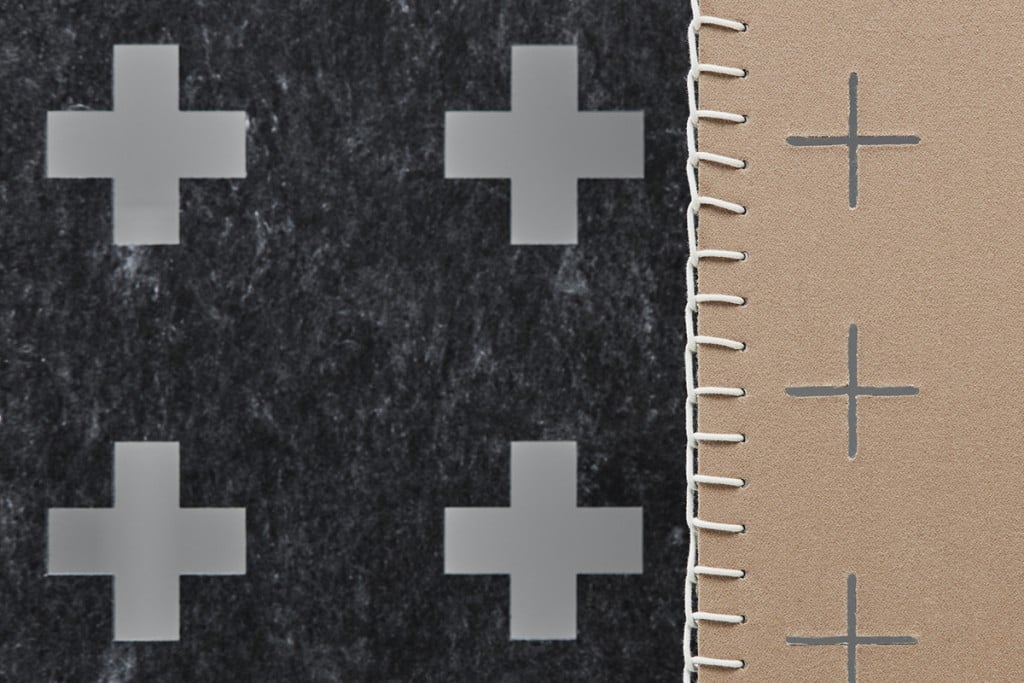 Combo Cross can be seen as a version of the famous Crux Blanket from 1991. Here too, the basic function is protection, not from cold, however, but from noise.
Crosses have been cut out from the felt to make openings – like peepholes.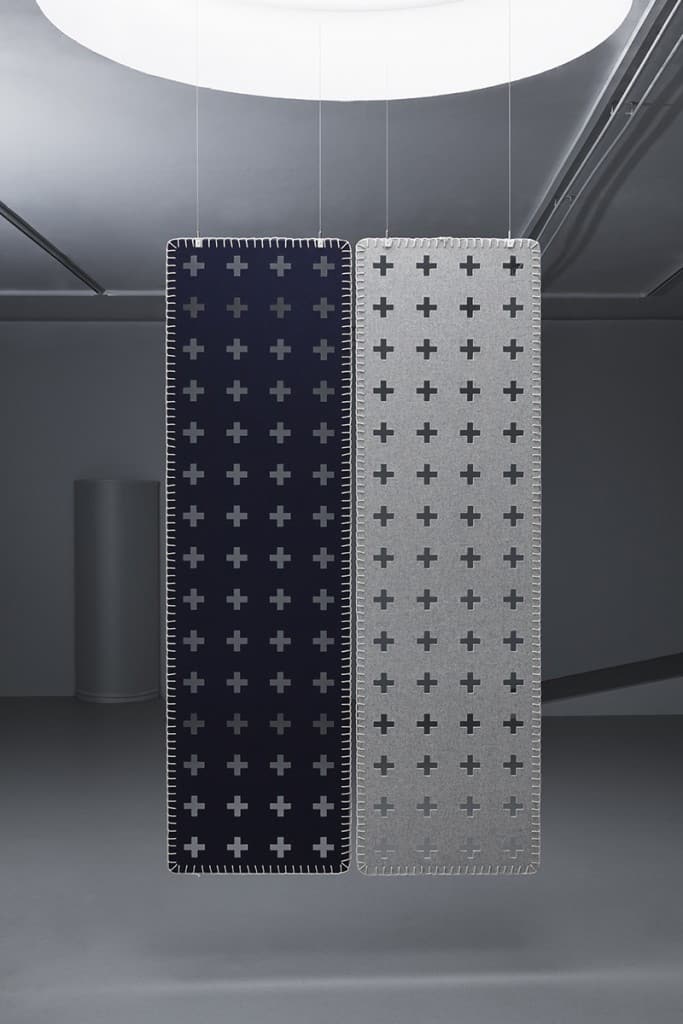 Pia Wallén's cross reminds us of the Red Cross, using the symbol in conflicts to distinguish medics from soldiers since the late 19th Century. As a general symbol, the cross has many layers of meanings, such as protection, hope and healing. The material as such and its history plays important roles in Pia Wallén's practice.
She is not only interested to discover new uses of materials such as wool, but also to rediscover forgotten techniques. Her passion for traditional crafts and the stories embedded in the material is highly visible in her work. "This is the first time I'm working with sound, which is incredibly interesting", says Pia Wallén.
Sizes (mm): Thickness 10, width 600, height 2100. Divide Cross comes in a variety of colours.