Colo Chair
Design by kaschkasch
Colo Chair (2022) derives its name from the city of Cologne, which is home to the design studio behind this product. Karl Andersson & Söner wanted a chair that offered good seating comfort, both with and without a padded seat, and one that combined a high sensation of natural wood with elegant lines and an innovative design that ensured it was both versatile and linkable. The result was the folding Colo Chair – the perfect solution not only when flexible seating arrangements are required, but also for more permanent set-ups in lunchrooms, cafés, restaurants, canteens and conference rooms.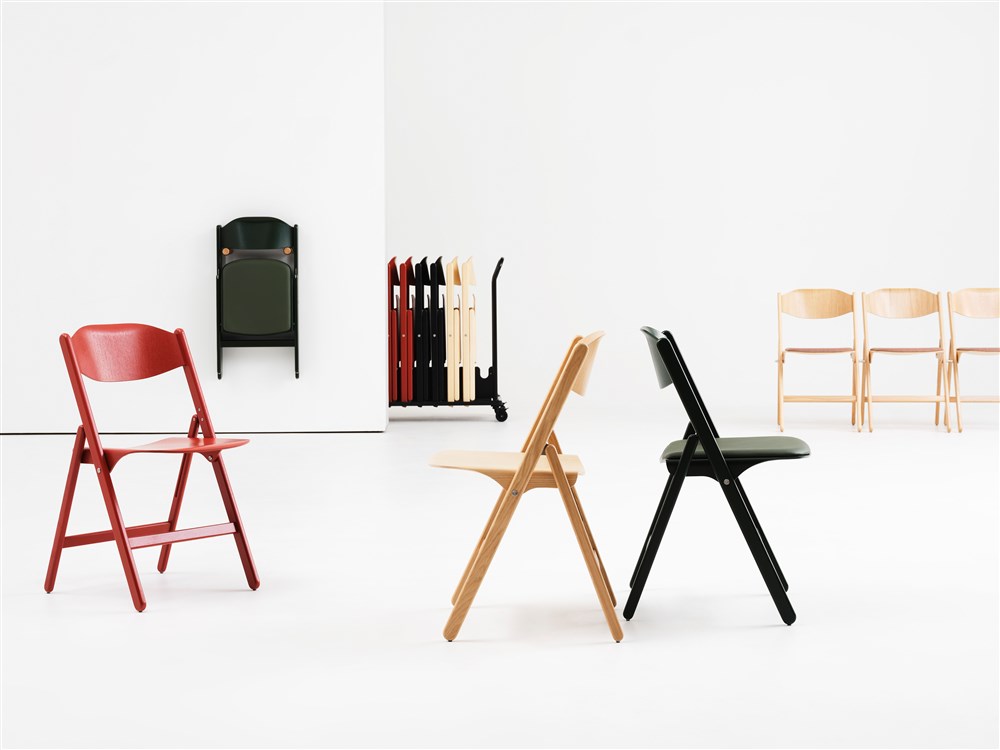 And, for that matter, at home as well, as an extra chair that can be hung out of the way on the wall, ready for use when needed.
The solid wood frame supports a compression-pressed wooden seat and backrest. All fittings are made of stainless steel. Choose from oak or ash, standard stains on ash, or white glaze on oak or ash. The legs have felt floor protectors.
Optional extras are seat pads covered in fabric or leather, link fittings and solid wood suspension brackets 160 mm deep in the same finish as the chair. Maximum two chairs per bracket. A trolley in a black finish with metal handles and locking wheels is also available for storing and transporting up to 12 chairs.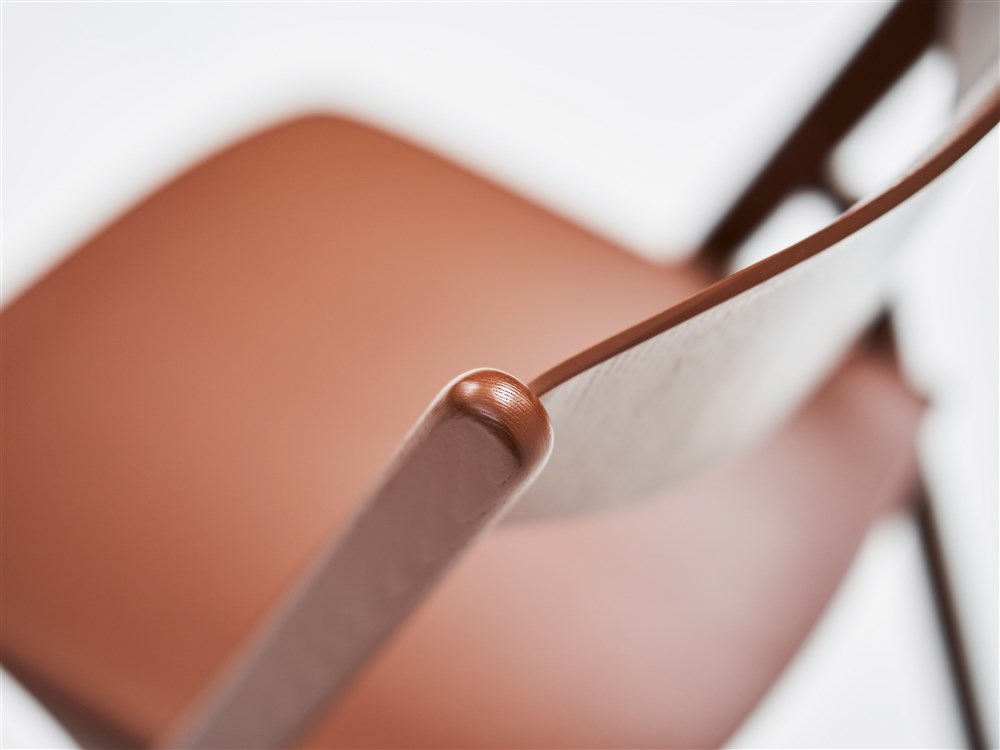 Colo Chair weighs 3.4 kg or 4.3 kg with a covered seat pad. When chair is fold the thickness is 72 mm. The appropriate hand tools are all that is required to simply separate each chair into its component parts.