The Cirque pendant embraces monochromatic cool in shades of grey.
Design Clara von Zweigbergk. Inspired by a visit to Copenhagen's Tivoli gardens and amusement park – where carousels, spaceships, and other spinning objects fill the air – the Cirque pendant has been an adventurous design from the start. Now, Swedish designer Clara von Zweigbergk's dynamic form is exploring new territory in new hues. Starting in spring 2018, Cirque, which currently comes in several colourful variants, will be available in a quintessentially Scandinavian palette of soft grey tones.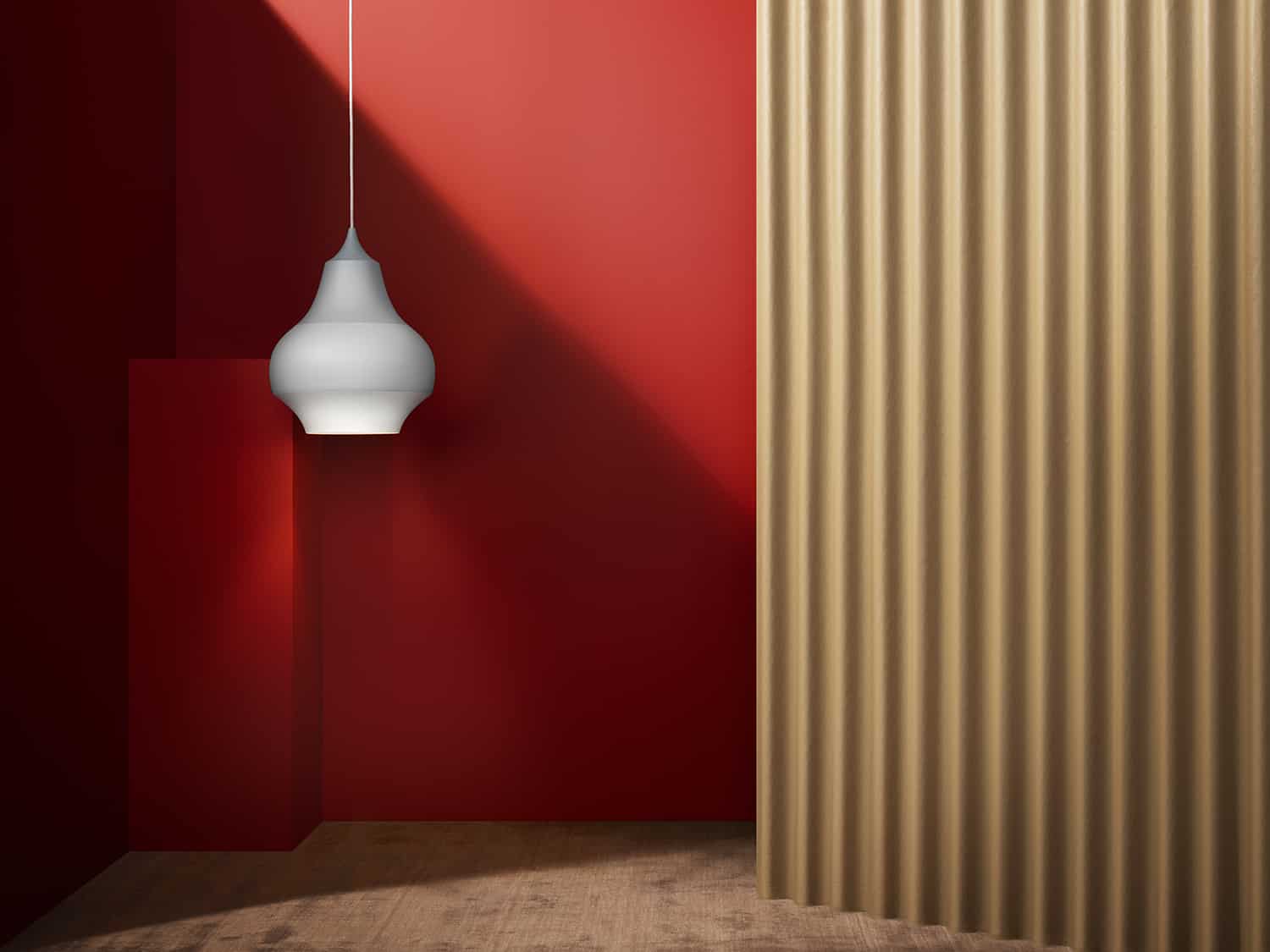 Clara von Zweigbergk's original Cirque pendant, introduced in 2016, made a bold splash in three sizes and three cheerful colour combinations. The colourful stripes brought to life von Zweigbergk's vision of spinning objects whose details blur into horizontal bands of colours as they pick up speed. Now, von Zweigbergk and Louis Poulsen are unveiling another side of the multi-faceted pendant, opting for grey hues that further accentuate Cirque's distinctive shape and highlight the interplay of shadow and light on the pendant's soft contours.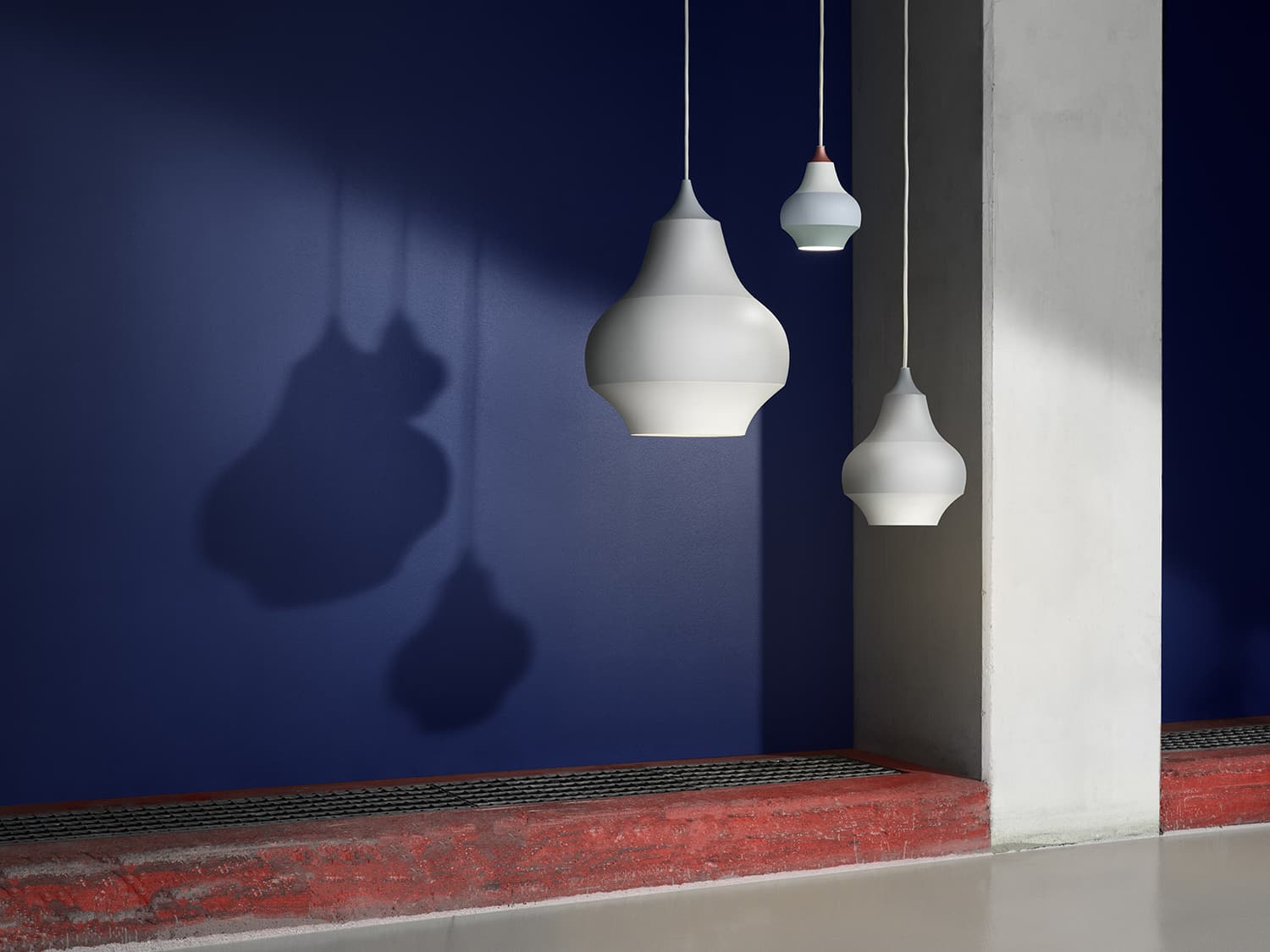 "In the grey version, the pendant becomes more about the shape," says von Zweigbergk, who, together with Louis Poulsen, sought to create a visually calm companion to the original suite of Cirque pendants. Rasmus Markholt, Idea & Design Director at Louis Poulsen, adds: "While the grey tones give Cirque a subtler expression, the visual impact of the sculptural form is enhanced, highlighting each contour. The simple Scandinavian aesthetic also gives it a different kind of presence: both more introspective and very inviting."
More than a light, CIRQUE is a visual experience
Cirque provides beautiful, soft and atmospheric lighting, its unique form and matt white interior ensuring direct, downward light distribution. Von Zweigbergk also points to a special reflective effect: "When you hang the pendant over a surface, the light reflects back from that surface both into the surroundings and onto the lamp itself, resulting in yet another colour combination on the lamp's contours." This interplay of light, paired with the sense that the pendant could be spinning mid-air, allude to von Zweigbergk's original theme park inspiration.
While its matt, painted finish creates a soft look and feel, the pendant is in fact made of aluminium. Sturdy and easy to maintain, the design is ideal for kitchens (particularly above tables, bars or islands), children's bedrooms, entryways, and living and dining areas. The pendant can be hung individually or suspended in rows or clusters.
When Cirque is unlit, "you can gaze up into the lamp and imagine that you are beneath a hot-air balloon," says von Zweigbergk. Achieving a form that expands outward and narrows again toward the bottom required some innovative thinking, as did the process of precision-painting the exterior. "I couldn't have been more fortunate than to work with Louis Poulsen production team on my first lamp design," says von Zweigbergk. "They had to come up with special inventions to produce the spun aluminium lamp shape in one piece – and to paint the exterior in such a way that the colour divisions met perfectly on the contoured surface."
All three sizes – with 150 mm, 220 mm, and 380 mm diameters – will be available in the new, monochromatic style, inviting new decorative possibilities. Cirque features an E27 light fitting, which accommodates the entire range of LED light sources currently available and gives the user complete freedom to choose the one that brings the best colour rendering and light temperature to a given space.
The grey Cirque pendants will be available in February 2018.
About Clara von Zweigbergk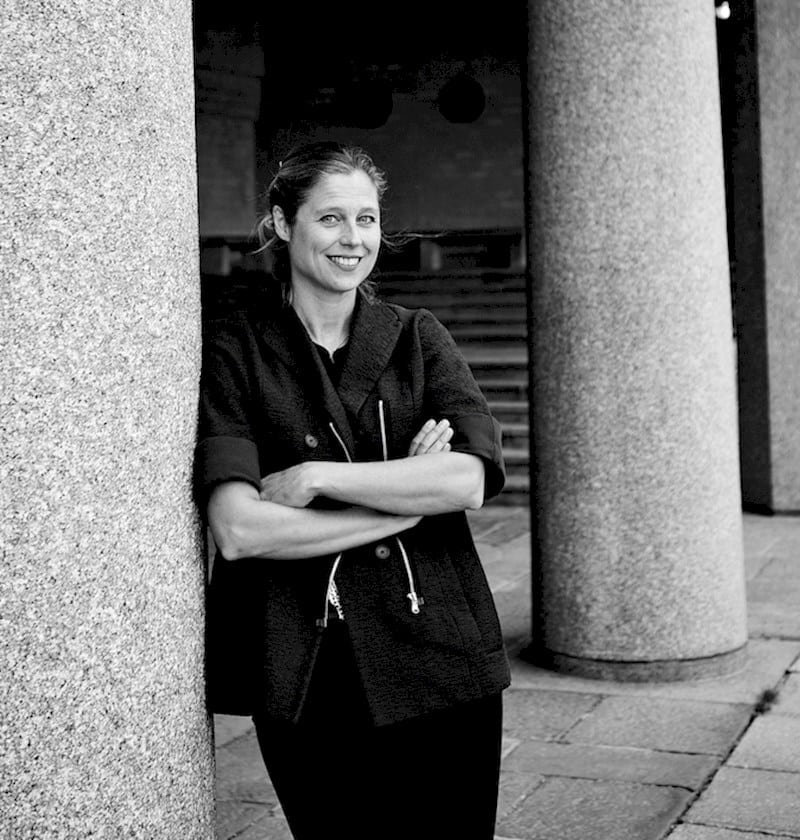 Clara von Zweigbergk was born in Stockholm, Sweden and studied graphic design and illustration at Beckmans School of Design in Stockholm and the Art Center College of Design in Pasadena, USA. After five years as a founder and partner in Rivieran, a Stockholm based multi-disciplinary design studio, followed by four years as a senior graphic designer at Lissoni Associati in Milan, she opened her studio in Stockholm. Here, she works with graphics and design involving paper, colour, typography and form. Her projects include visual identities, photo art direction, and a growing series of products for companies like Hay and Louis Poulsen.
Von Zweigbergk's work has received international recognition, and she has won a number of design awards, including the Bruno Mathsson Award in 2016, the RUM Designer of the Year Award in 2016, and the Wallpaper Design Award in 2012. Spara
Spara
Spara
Spara
Spara
Spara