The close collaboration between Johanson and Färg & Blanche continues to produce results. This spring, for instance, marks a new stage in the development of the Parker concept, this time in the form of a modular sofa with the name Charlie.
"The idea for CHARLIE stems from the Parker Stool that we designed for Johanson some years ago. We were working on sketches for new modular sofa concepts when we realised that Parker stool had already laid the foundations for a whole new series of seating furniture. It was as simple as that!" say Färg & Blanche, when describing what led them to embark on this expansion of the series. After some experimentation with the "waist" ring that is the hallmark of the PARKER design, the new sofa was ready with an appearance to match that of the popular stool.
The ambition with CHARLIE has been to make it possible to create various configurations to suit different requirements. The current solution combines versatility and flexibility to ensure CHARLIE is at home in all sorts of settings while still retaining its own unique character.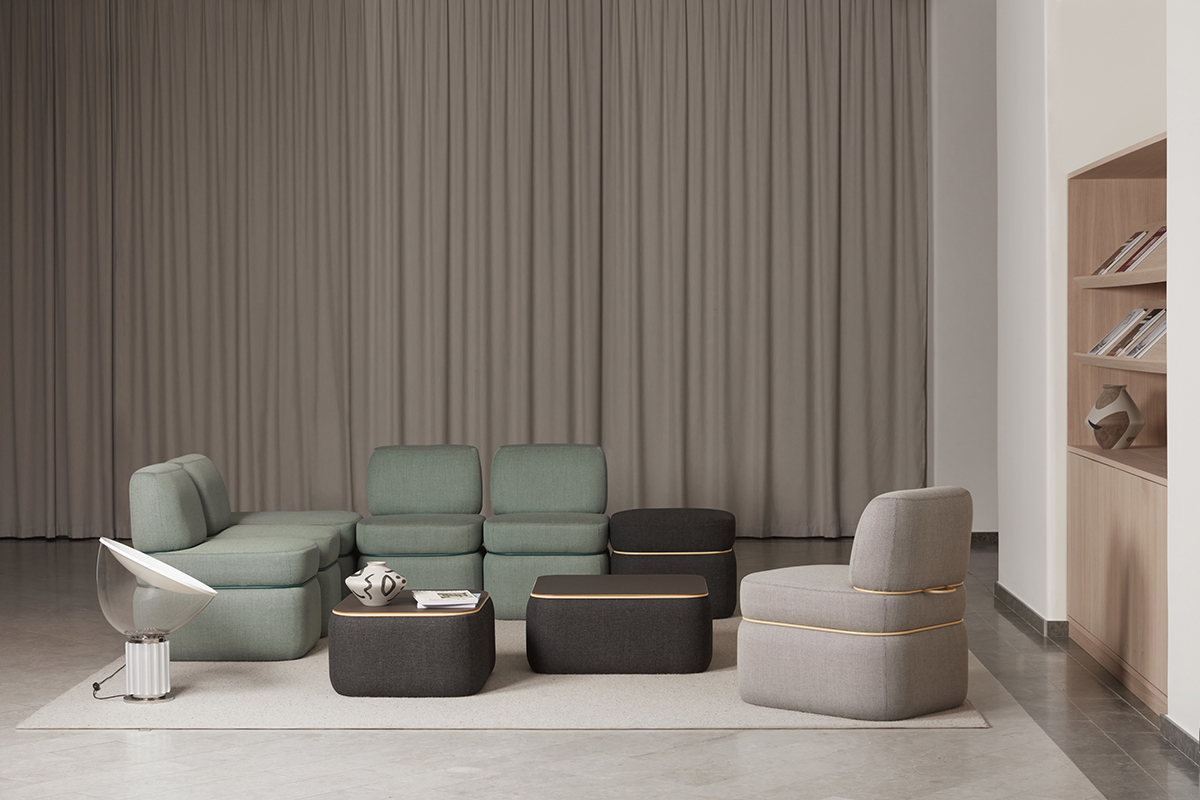 "We can see it in use in many different settings. Choosing the metal ring in a colour to match the textile covers creates a discreetly elegant look. Alternatively, contrasting colours in the upholstery of the modular seating and the ring produce a distinctively eye-catching focus in the room," say Färg & Blanche.
CHARLIE is manufactured in Markaryd, Sweden. The metal frame is available in a wide choice of colours and finishes. Thanks to Johanson's talented upholsterers, there is hardly any limit to the choice and variation of the textile covers.